Bleed is an industry term that refers to the process of extending your design 1/8" (0.125") past the outline of your label. If your labels shift during printing, having extra artwork will prevent unprinted edges. Thus, the "bleed zone" is a buffer that ensures your design prints to the edge of the label.

You should assume anything between the bleed line and die lines won't be printed, that it's only there as a precaution. Knowing this, you should fill the section with background colors or imagery only.

Example: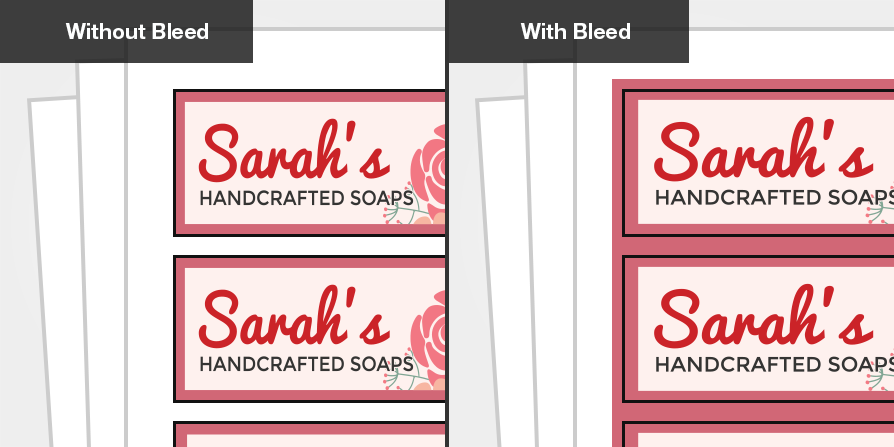 Additional Support:
Was this answer helpful?
141