How To Make a Custom Label and Sticker Shapes
When it comes to making labels for your business or event, the shape you choose matters for a number of reasons. For example, you can enhance brand recognition or create something eye-catching to stand out.
An interesting design paired with a custom label shape can be more impactful than those printed with a standard shape. This makes sense — our eyes are drawn to unique things. So why shouldn't labels get the same creative attention as signage, ads, and other material meant to draw customers in?
To make an informed design choice for your next batch of labels, let's dive into ways you can get or create unique label shapes.
Get Custom Die-Cut Stickers
One fool-proof way to get custom sticker and label shapes is to order custom die-cut stickers. Our custom die-cut stickers can be almost any shape you can think of, as the die-line is adjusted around the shape of artwork you upload. This is our suggested method for custom shaped labels and stickers, since you just choose your specs, upload your artwork, then we do all the heavy lifting for you.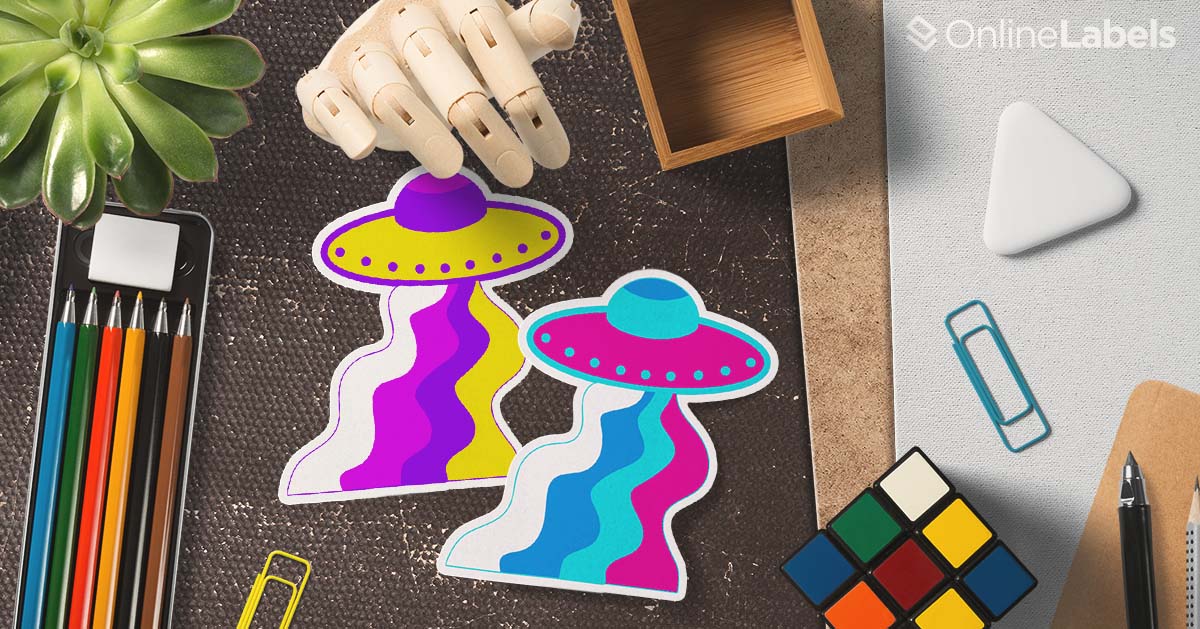 Hand cutting
One option you have for premium flexibility is hand cutting your labels. We recommend you do this with our full sheet labels as they're back-slit, which makes them much easier to peel (for those new to label paper&emdash; back-slit means the adhesive paper backing has been pre-cut).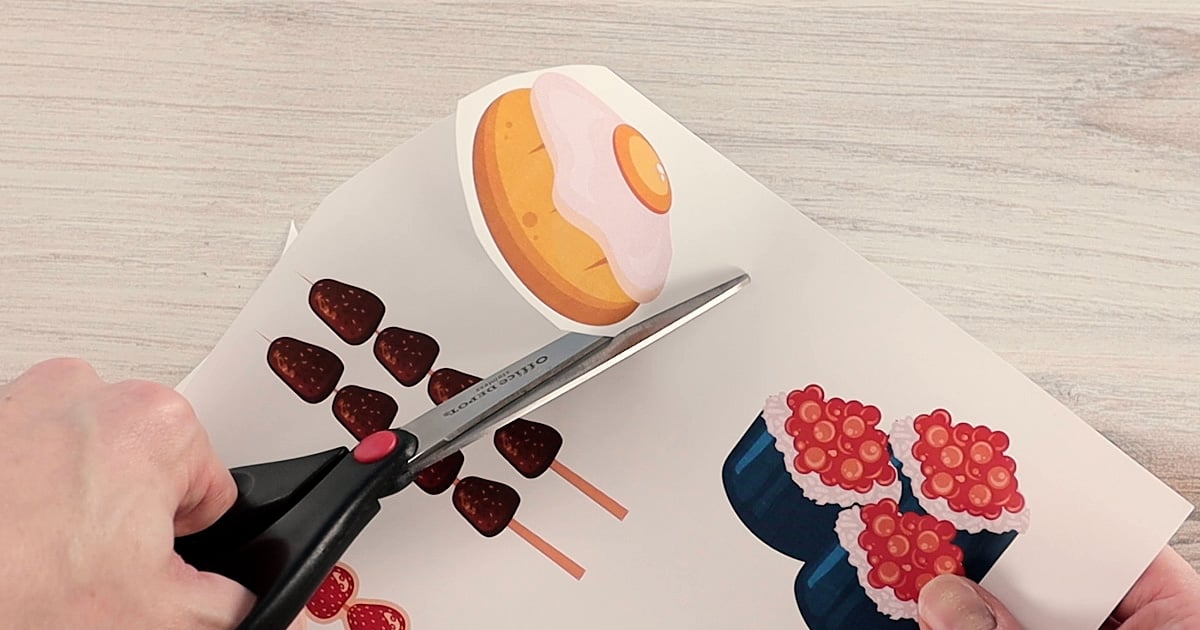 Electronic cutting machine
You can use an electronic cutter such as a Cricut or Silhouette Cameo machine which enable you to specify where to cut, how thick to make the cuts, and other details for a professional looking custom project. You have a plethora of options from precise lines that are perfect for lettering to intricate shapes, borders, and more.
For machines like these, you'll want to use sticker paper. This is preferred because the backing is uncut and wont cause unplanned peeling that can ruin your project.
If you're interested in using a cutting machine to make custom stickers, magnets, or die cut cardstock, check out How To Make Custom Stickers Using Your Electronic Cutting Machine and our guide to the best sticker paper materials and cut settings for different electronic cutting machines.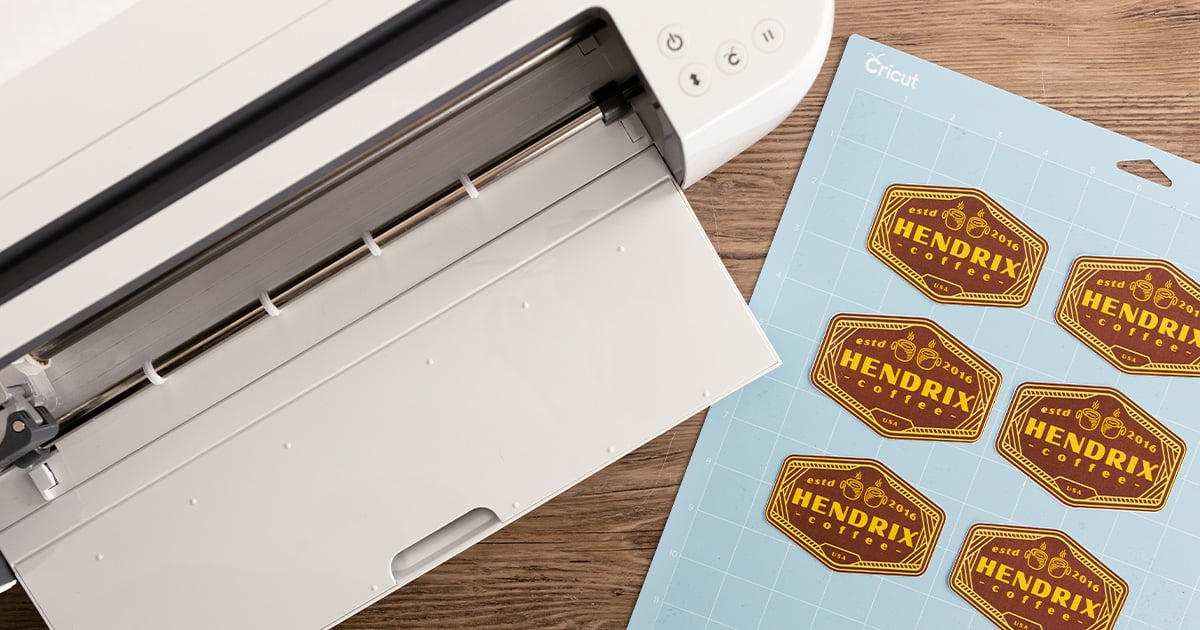 Hole punch
There are a variety of hole punch options with shapes like flowers, four leaf clovers, stars, and more. This is an easy way to get a precise shape without a machine (or if you're not confident in the precision of your hand-cutting).
As with hand cutting, we recommend full sheet label paper for a job like this so the labels are easy to peel.
Pro tip: A neat option you have with hole punching that's often overlooked, is the negative space you have from the portion cut off the label. If you hole punch different colored label paper, you'll end up with the main label shape as well as a different colored border you can piece together for something completely custom and unique. Don't miss out on turning what may seem like scraps into a distinctive enhancement to your label design.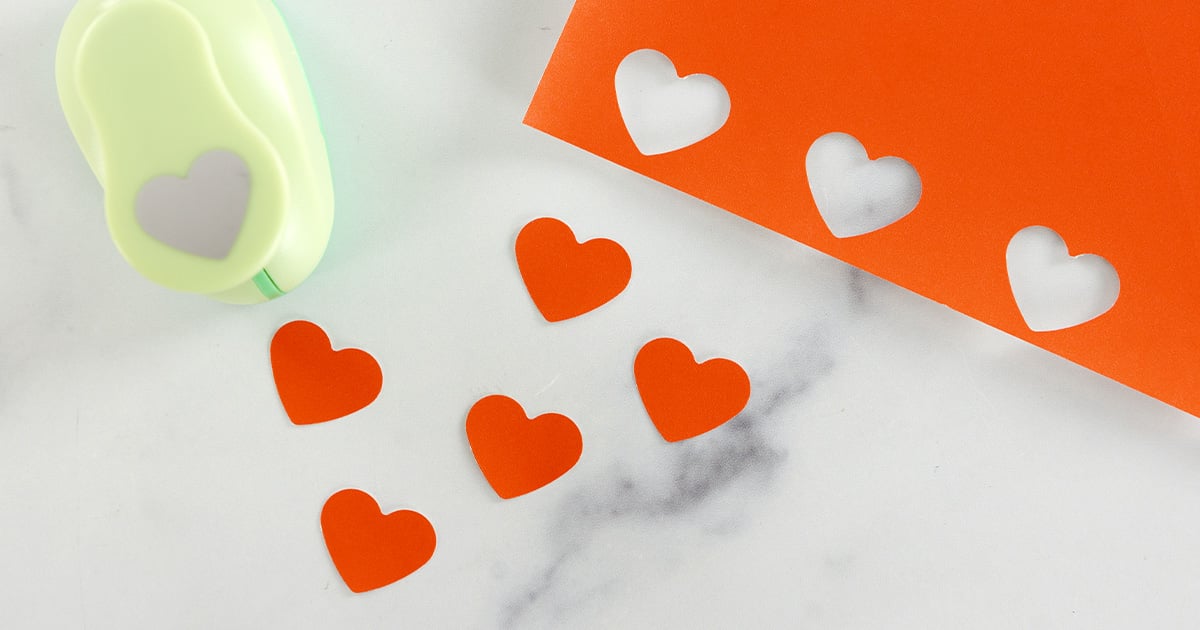 Order a custom size
If you need a large order of labels (typically over 100 sheets), you can order a custom size. We can create almost any custom die configuration, giving you design flexibility while removing the pressure of crafting such a large batch on your own.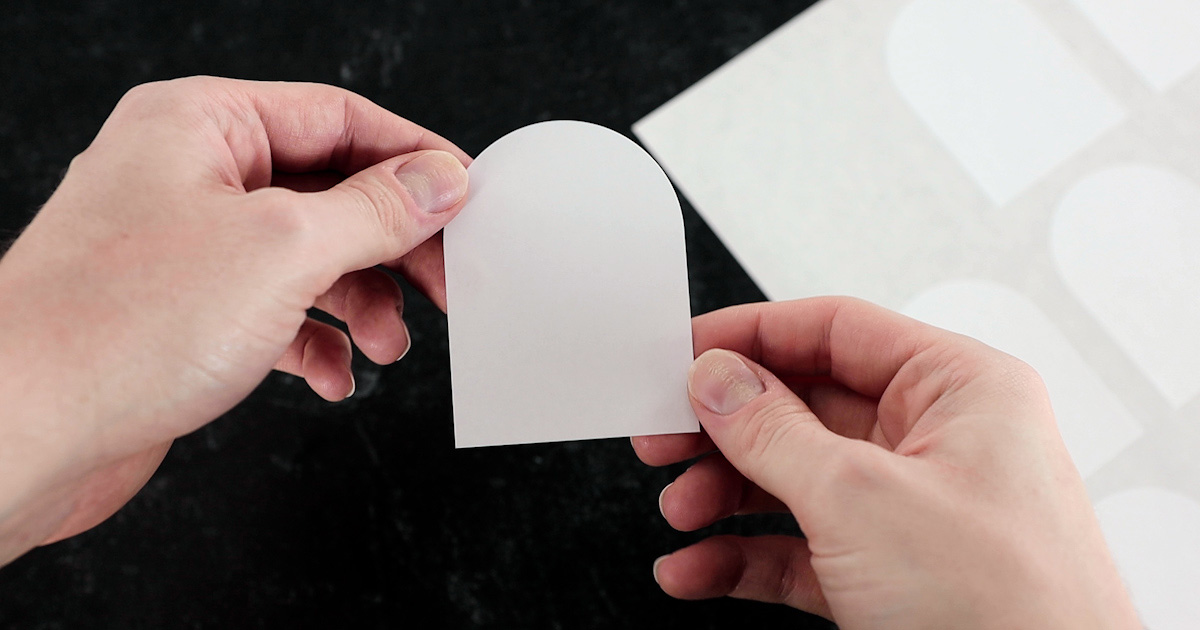 Get creative
You have full flexibility to create something truly unique to your brand or event. Don't pass that up! Here are a few ideas to get the creative juices flowing:
Use different on-brand colors for your labels to add variation
Add texture or pop-outs with small shaped hole punchers
Use negative space in your cut-outs or words to add visual interest
Add a border with color or texture
Look for visual areas in your logo that you can make pop with shape or color
Are you ready to get started with your own custom label shapes? Our selection of full sheet labels and sticker paper are good places to start. Or order a custom size and have us cut it for you!
---