Answering Your Questions About our Sticker Paper & Cricut Cutting Machines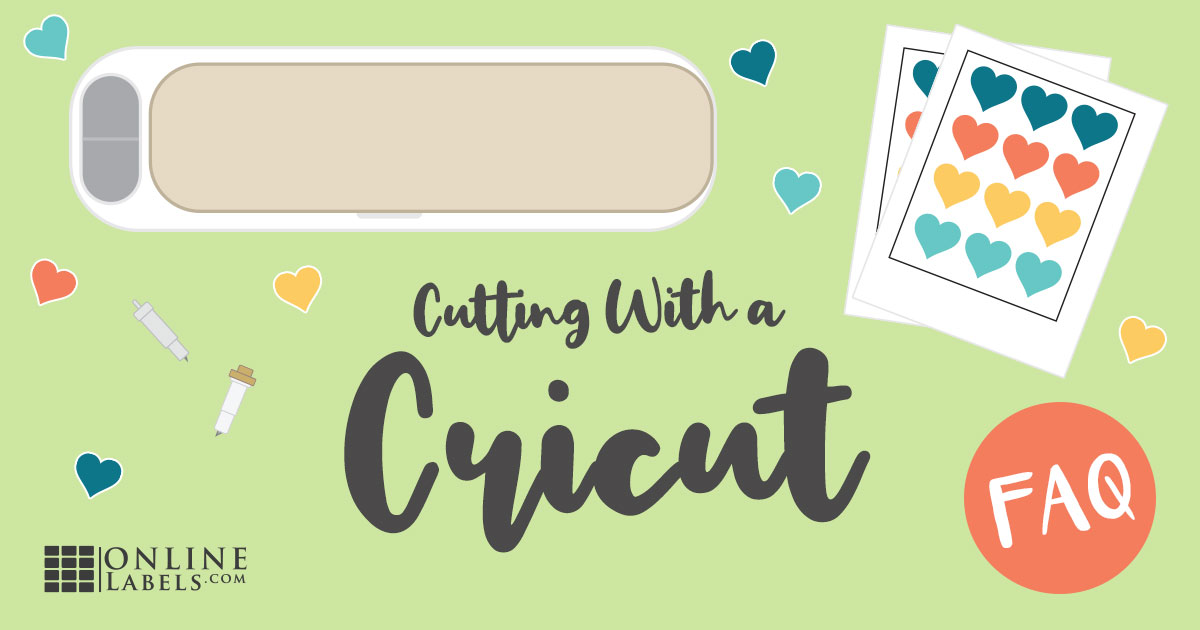 Cricut cutting machines are a vital piece of equipment for many small businesses and crafters today. Like any piece of equipment, there's a bit of a learning curve when it comes to using the Cricut to its full potential.
Here's some of the questions we get asked the most when it comes to Cricut cutting machines.
I get a registration error with glossy materials. How do I solve this?
Getting registration errors when cutting on glossy materials is a pretty common issue. This is because the reflective surface of the glossy sheet interferes with the sensor on the Cricut. It's actually so common that Cricut discourages the use of glossy materials with the Cricut machines for print and cut.
But we have found a few ways to get around this.
Make sure all printable materials are placed in the top left corner of the mat and applied smoothly.
Verify that your mat has been placed under the mat guides and is snug against the machine's rollers before pressing Load.
Any smudges around the cut sensor marks can interfere with the machine being able to read the marks, so ensure the paper is clear.
Be sure your design was printed at its actual size. When you go to print check that your paper size is set to Letter and that "fit to page" or any other page scaling options are unselected.
If these steps don't help, make sure there are no lights interfering with the sensor on your cutting machine. Closing the top lid of your Cricut can help with this. You can also try taping over the registration marks with a clear matte tape. This should reduce the shininess over the registration marks and make it easier for the Cricut to read.
What do I do if your recommended cut settings are not working with my sticker paper?
This could be due to a number of factors, including wear-and tear on the blade or even the size of your cutting mat. You may have already seen that we keep a running list of cut settings for all of our sticker paper materials. These are meant to be more or less of a baseline and may need to be adjusted slightly to get the perfect cut.
If these settings aren't working for you, here are some quick adjustments you can make.
For the Cricut Maker, find the dropdown in the Cut Menu for Pressure and select the option you need. If you need a larger adjustment, select a different cut setting that has a higher or lower pressure, depending on what your project needs.
For the Cricut Explore, gradually moved the preset dial up or down one step at a time until you reach the desired cutting results.
How do I prevent my sheets or stickers from tearing when I peel them off the mat?
This is a common issue for newer cutting mats, where the adhesive is stronger. But it should get a little less tacky over time. To help speed this process up, you can try dabbing it with a clean cotton material like a t-shirt or a pillowcase. Cricut also sells a LightGrip mat that can make this process even easier.
When removing your sticker paper from the mat, try pulling the mat away from your sticker paper instead of pulling your sticker paper off of the mat. This should help prevent tearing and prevent your sticker paper from curling after removing it from the mat.
---
See all of our sticker paper products for your next Cricut cutting machine project.
---