Creative Drink Labels For Adult Halloween Parties
The ghoulish events have begun, along with the festive shenanigans that come with the month of October. Today's post will have you party-ready – whether you're throwing or attending it!
Using an assortment of labels from OnlineLabels.com, I created Halloween-themed bottle labels (there's some for water, beer, and wine). I designed a witch theme in Maestro Label Designer that will have your guests wanting to keep them!
You'll also find a few DIY projects to create custom wine glass pendants and chalkboard labels for your Halloween soiree. Follow the tutorial below to get started.
Supplies
Grab the following blank labels and printable label templates with some twine, scissors, chalk, and a hole punch, and we're in business!
Blank Labels
Make sure to select one of the waterproof label materials if you plan to refrigerate any of your bottles or add them to a cooler with ice.
And choose removable labels if you're adding the cocktail glass labels to non-disposable cups! (Don't worry, the chalkboard labels are removable, too.)
Label Printables
Instructions
Bottle Labels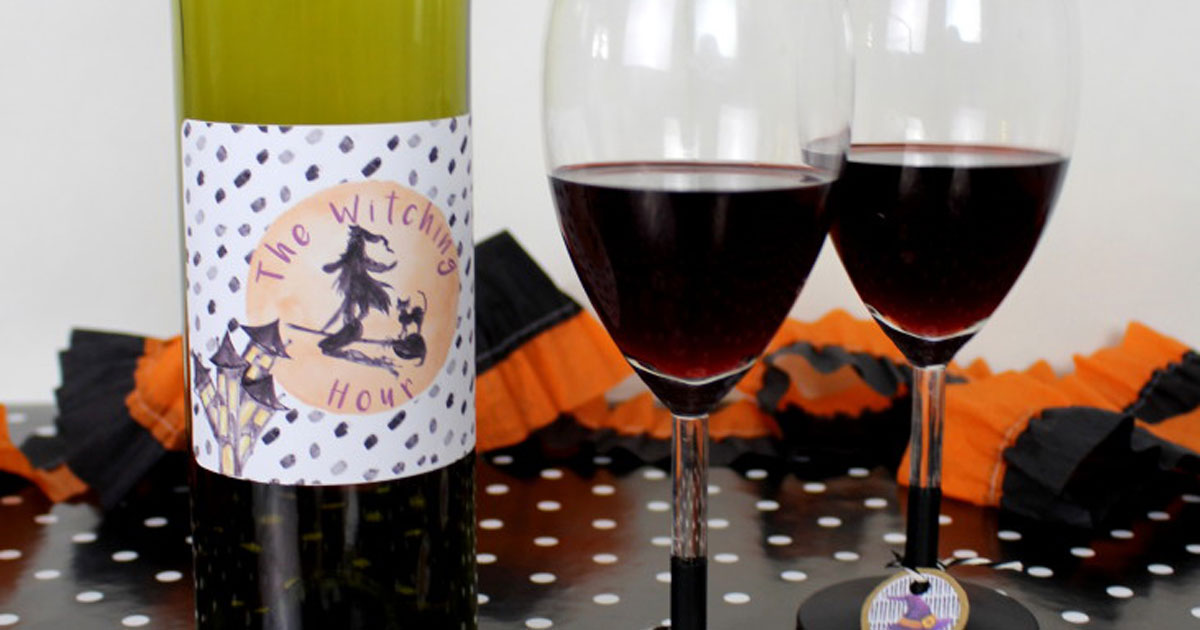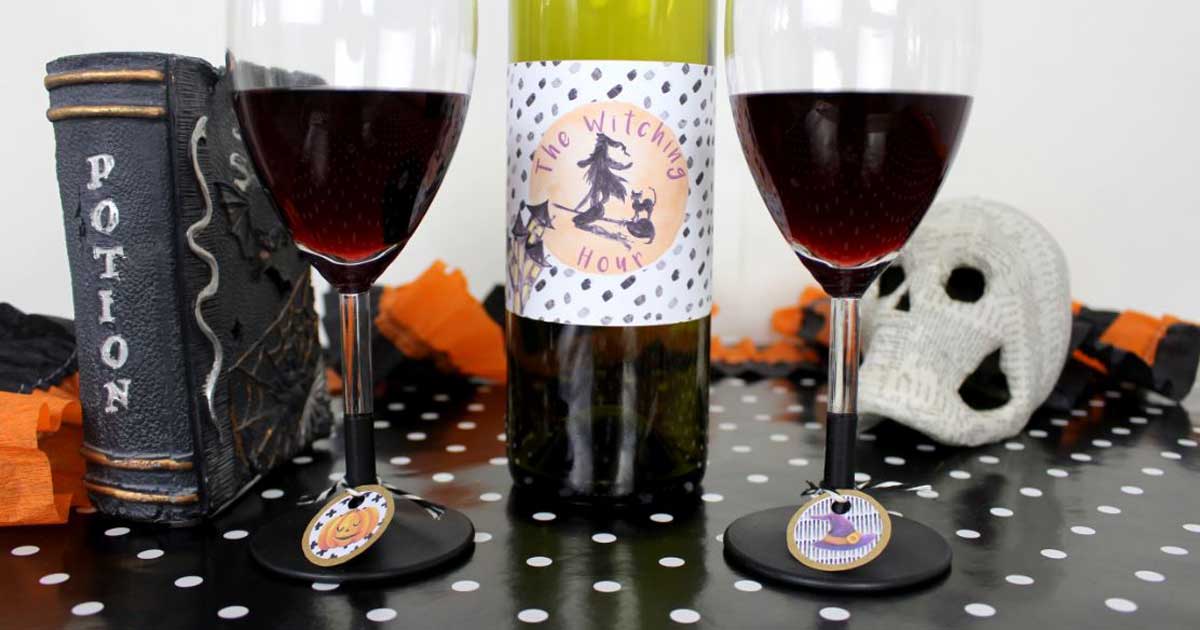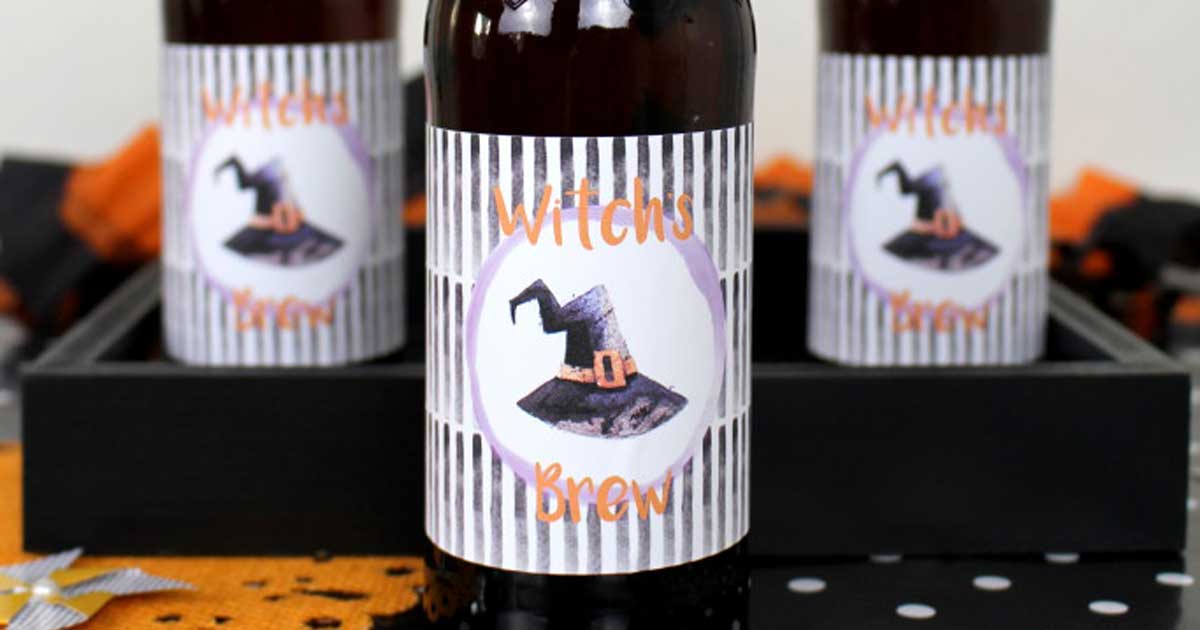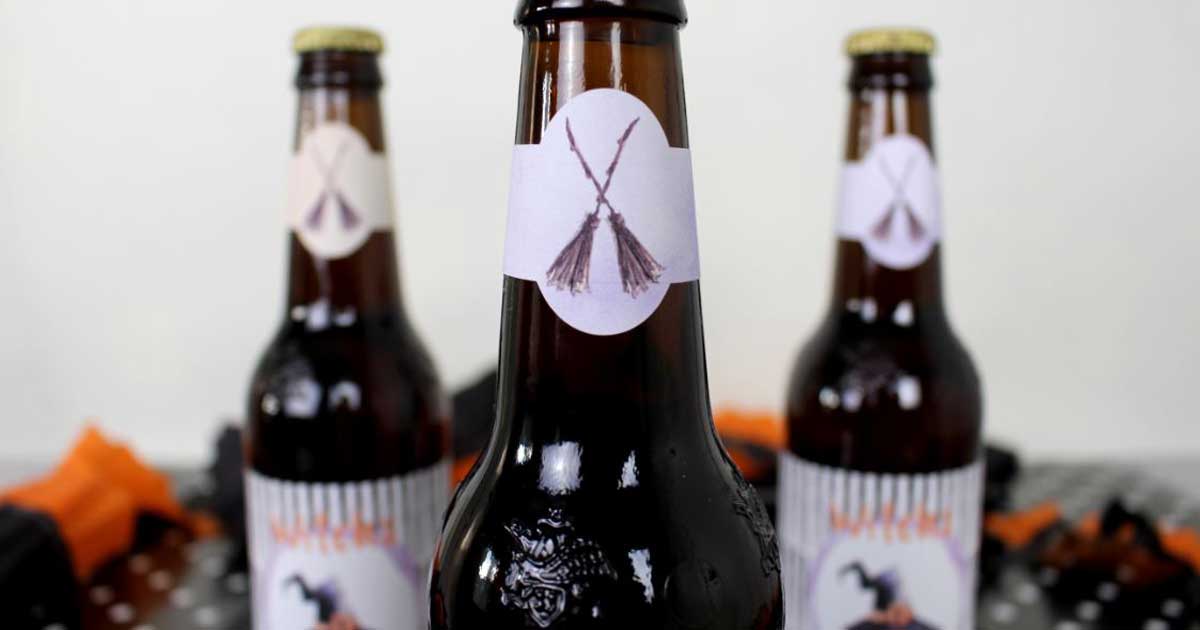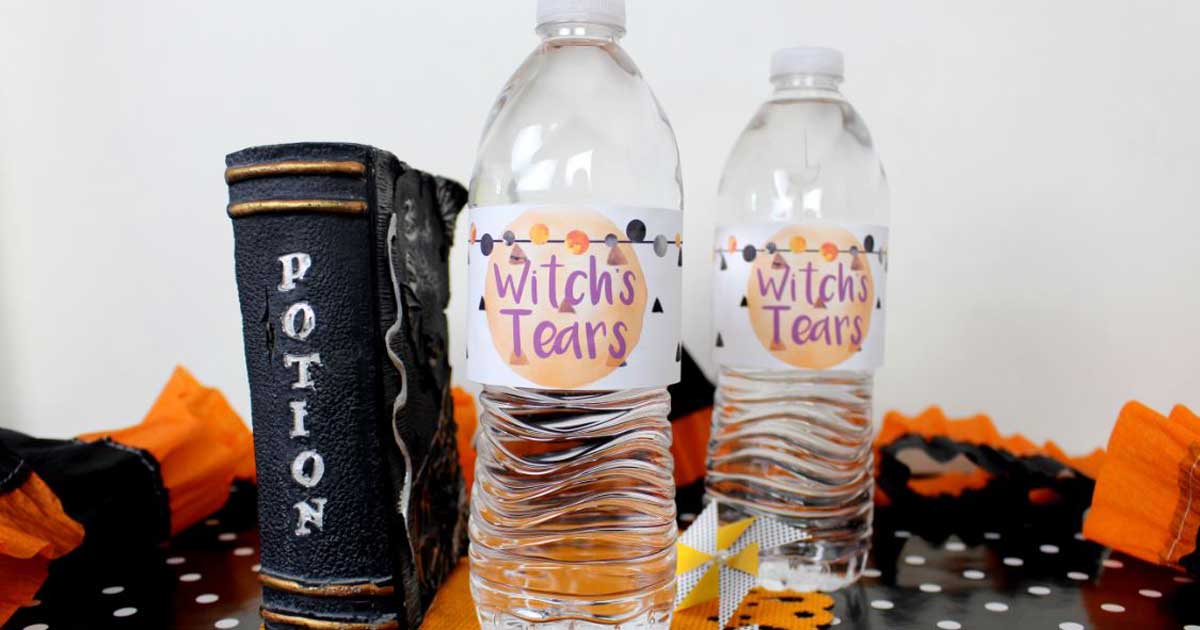 There are plenty of labels to go around per sheet. Simply use warm water to remove the original wine, beer, or water bottle labels. Then dry and apply your new sticker!
Wine Glass Pendants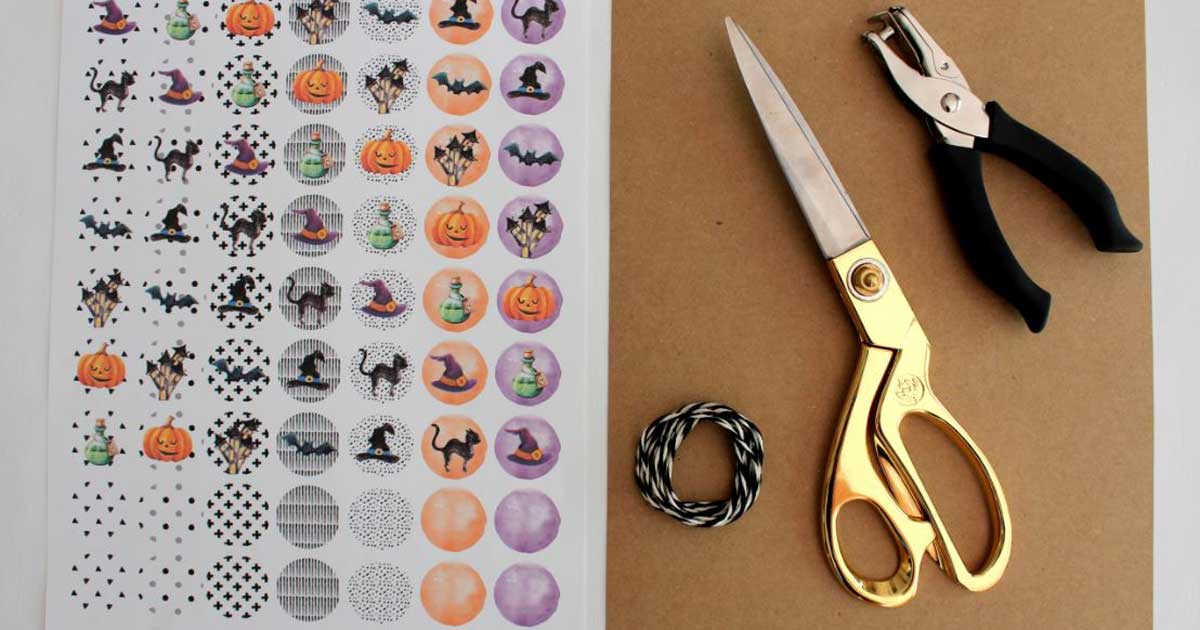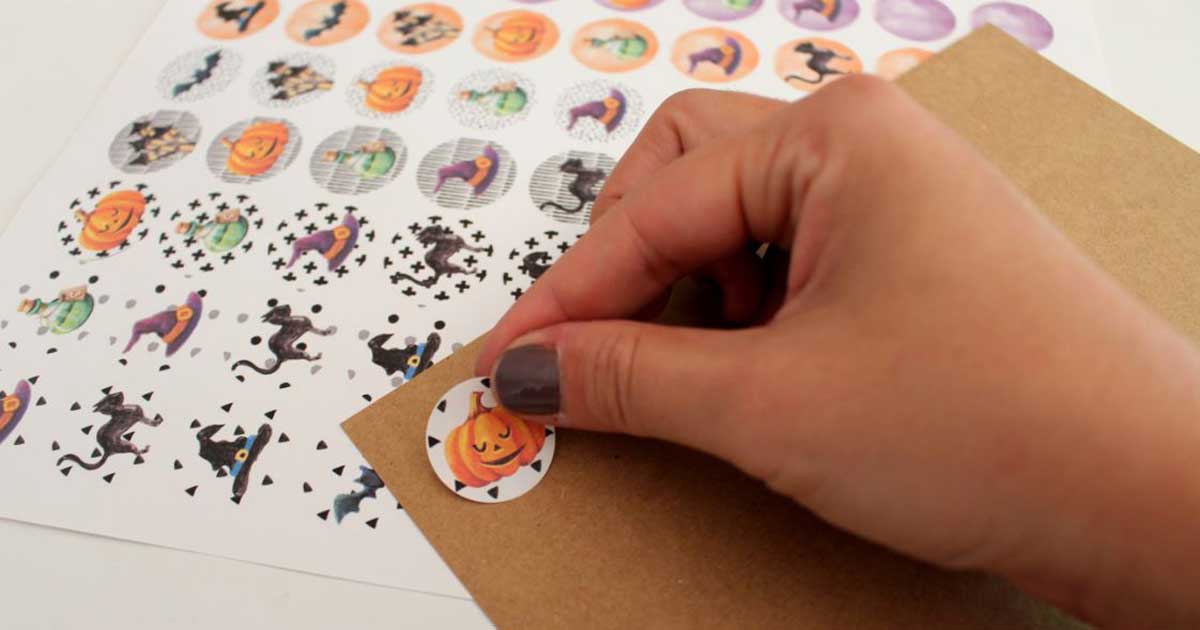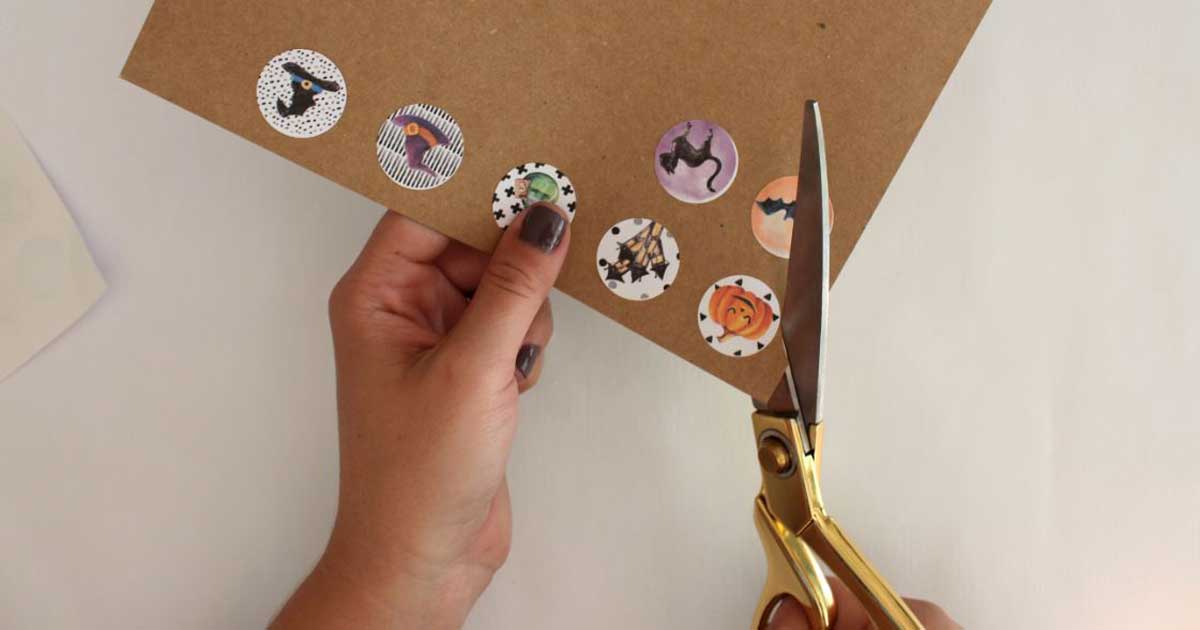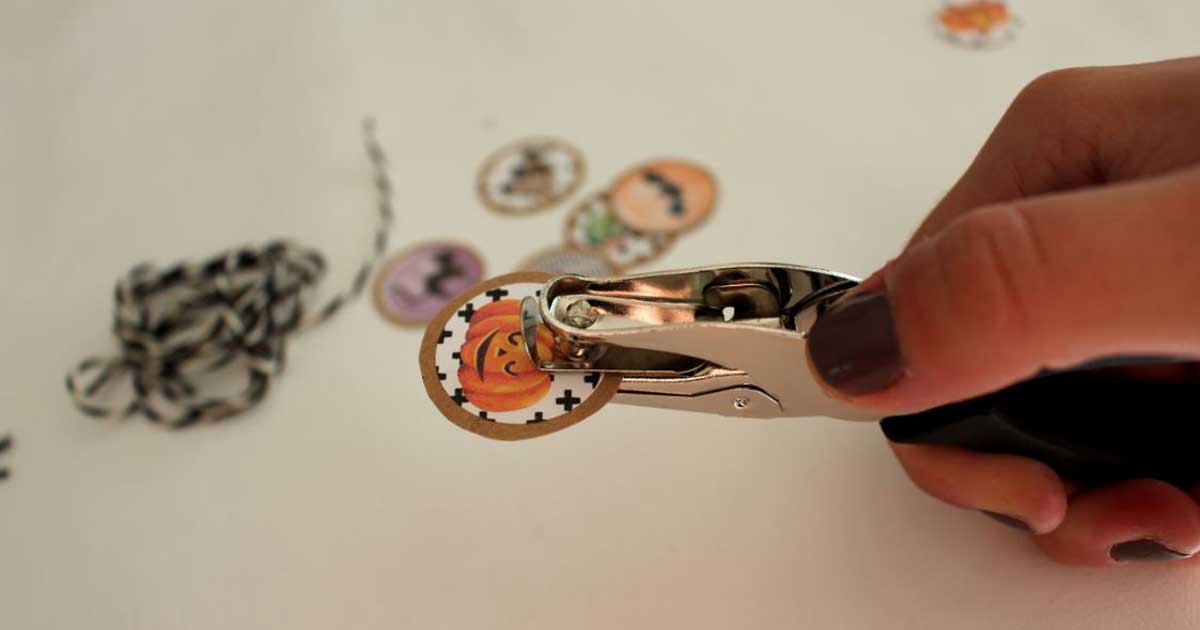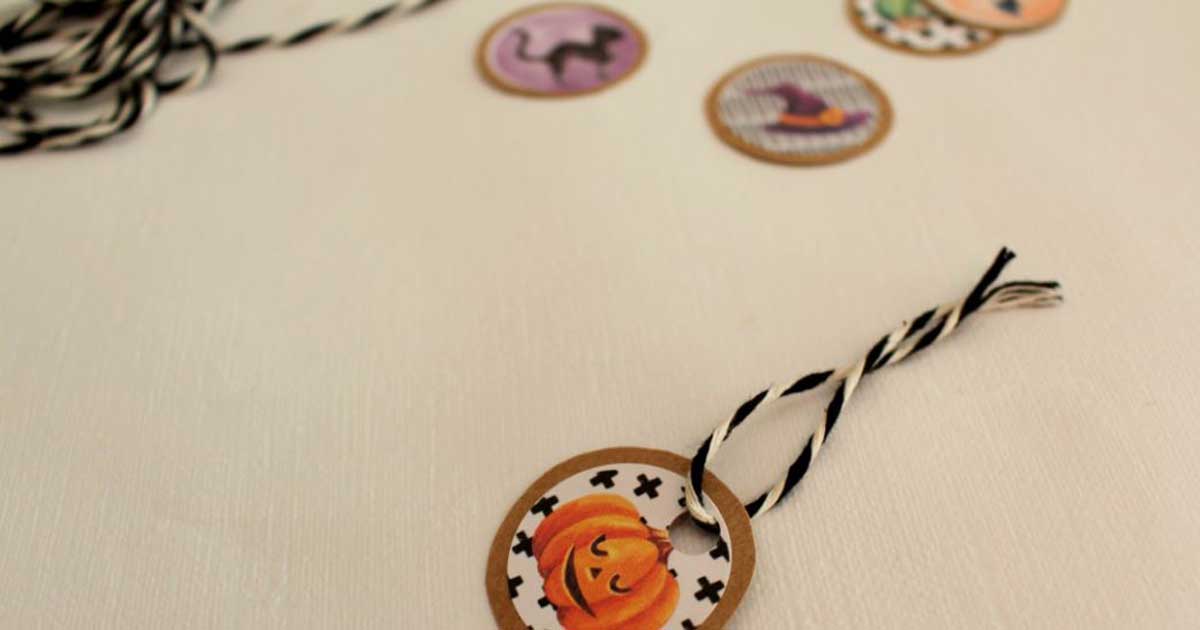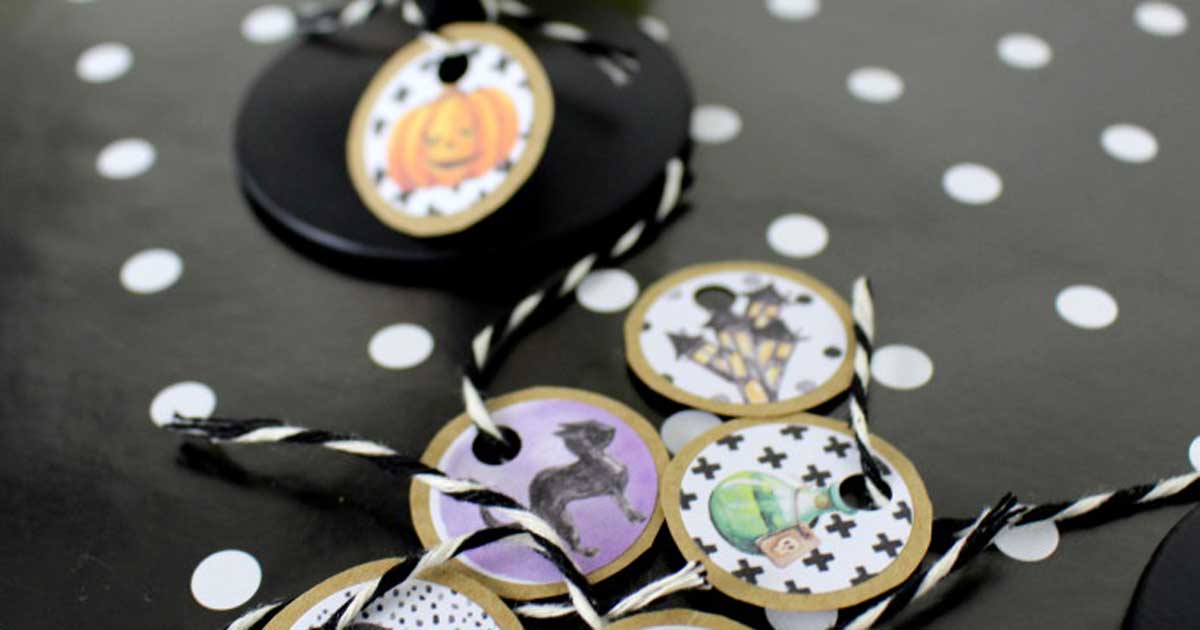 Place the circle labels on your cardstock sheet. I used brown kraft in the photos, but OnlineLabels sells a white one to make it easier.
Cut around the perimeter of the circle leaving as much space as you choose. Punch a hole at the top of each pendant, then take a piece of twine and run it through the hole. Tie the wine glass pendant around the stem of the glass and you're done!
Straw Flags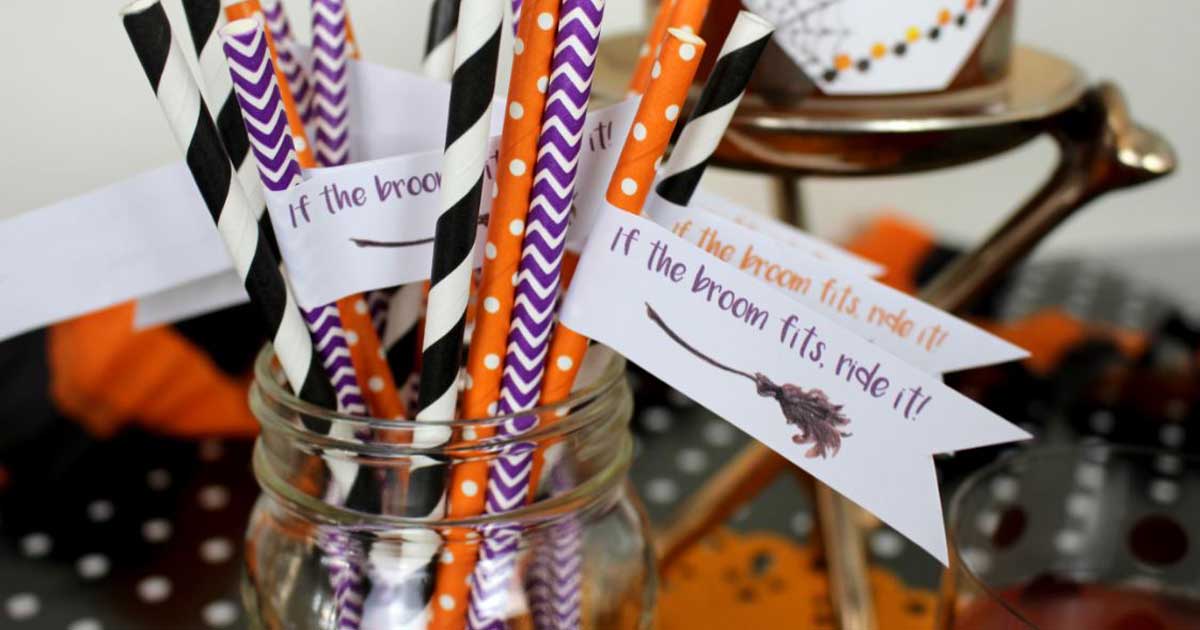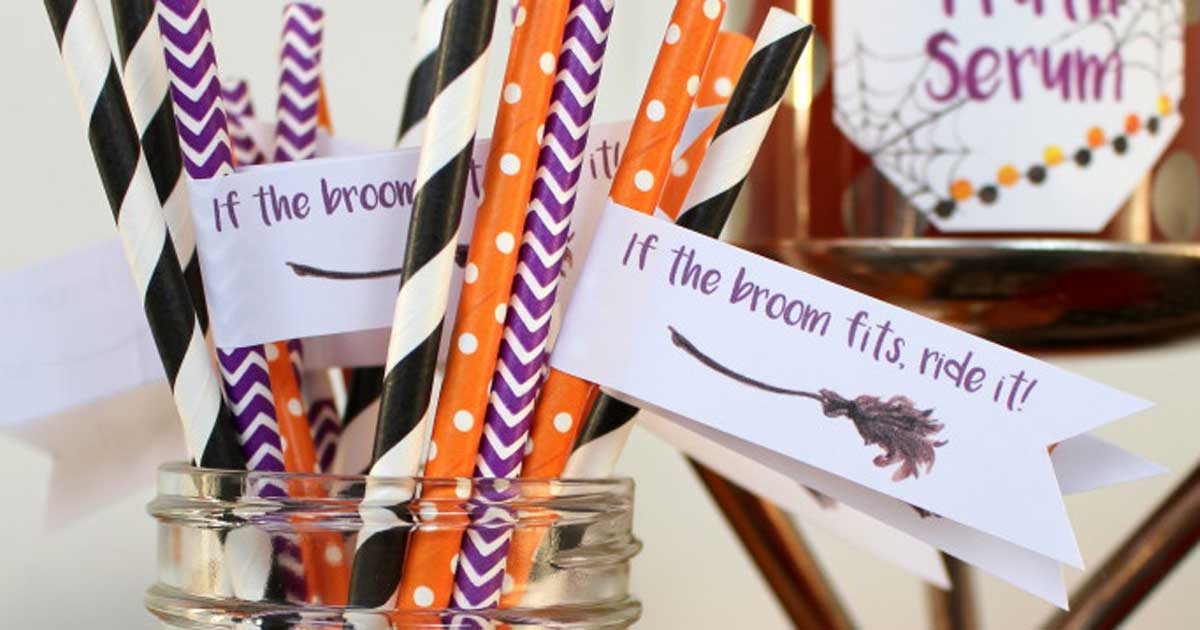 Fold your printed label in half around the straw and cut a triangle out of the end.
Cocktail Glass Labels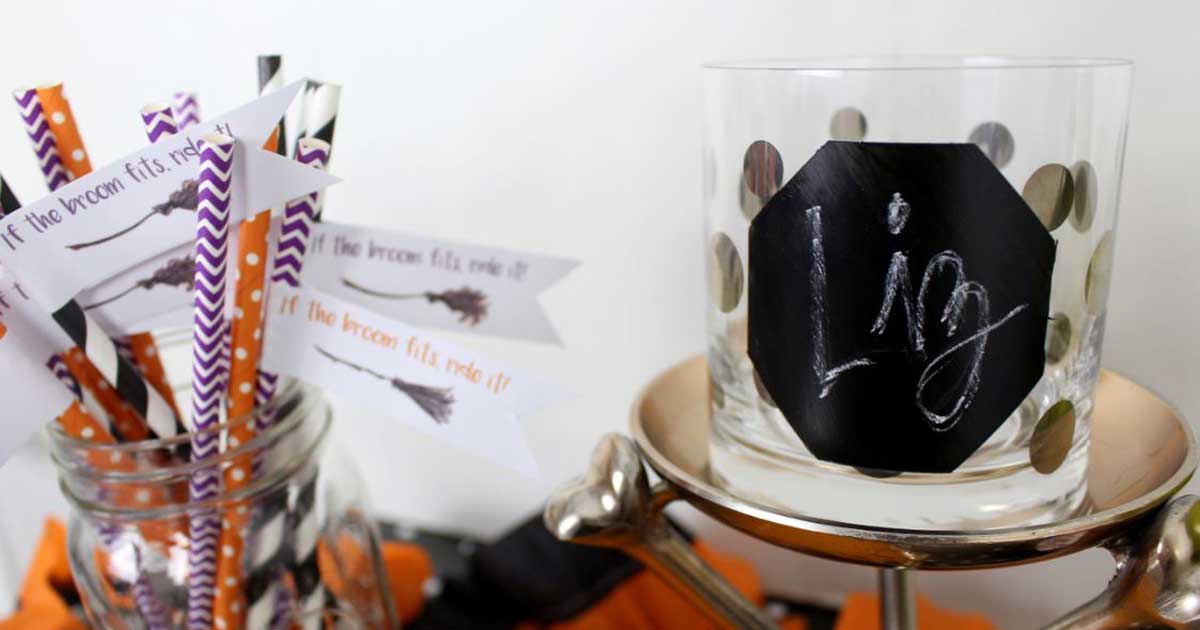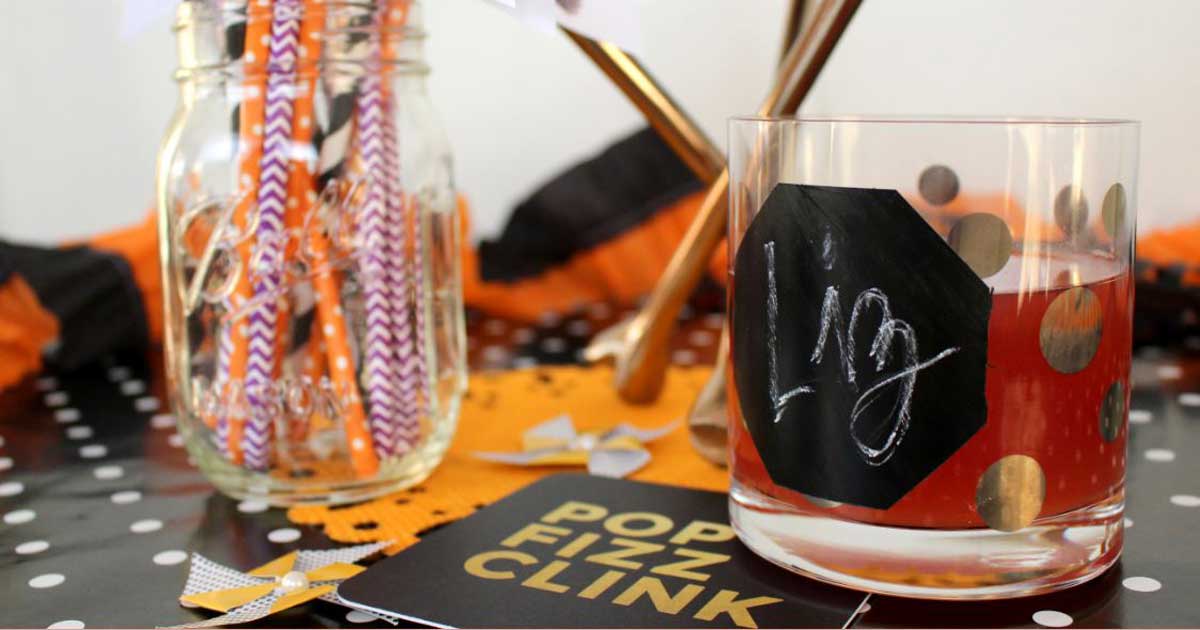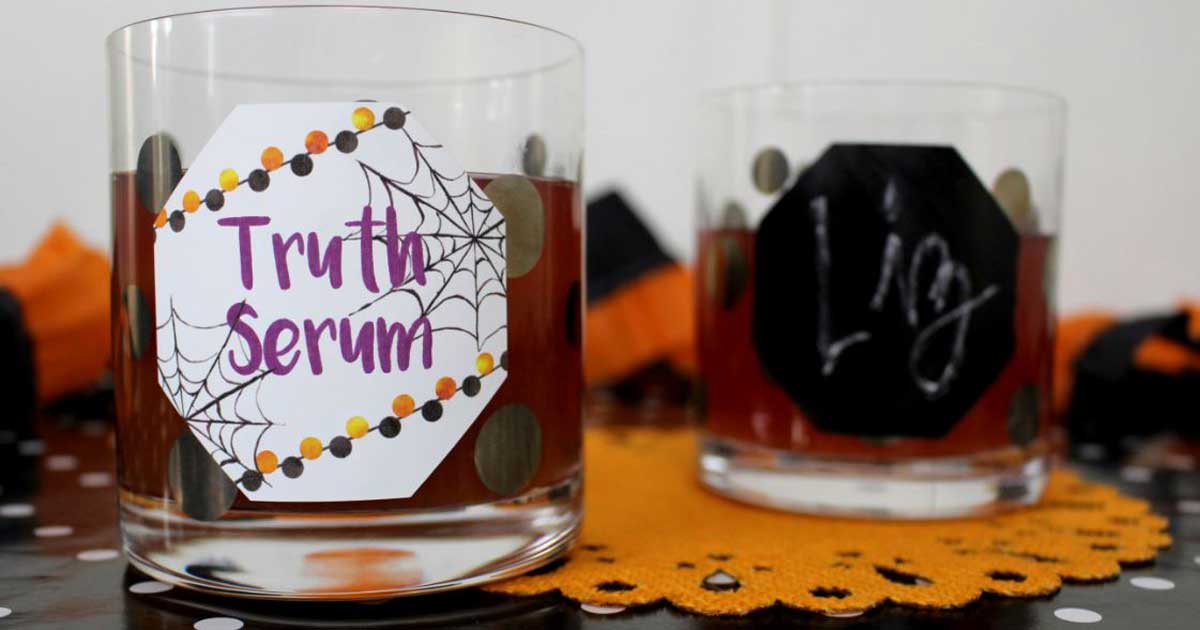 Just peel and apply!
---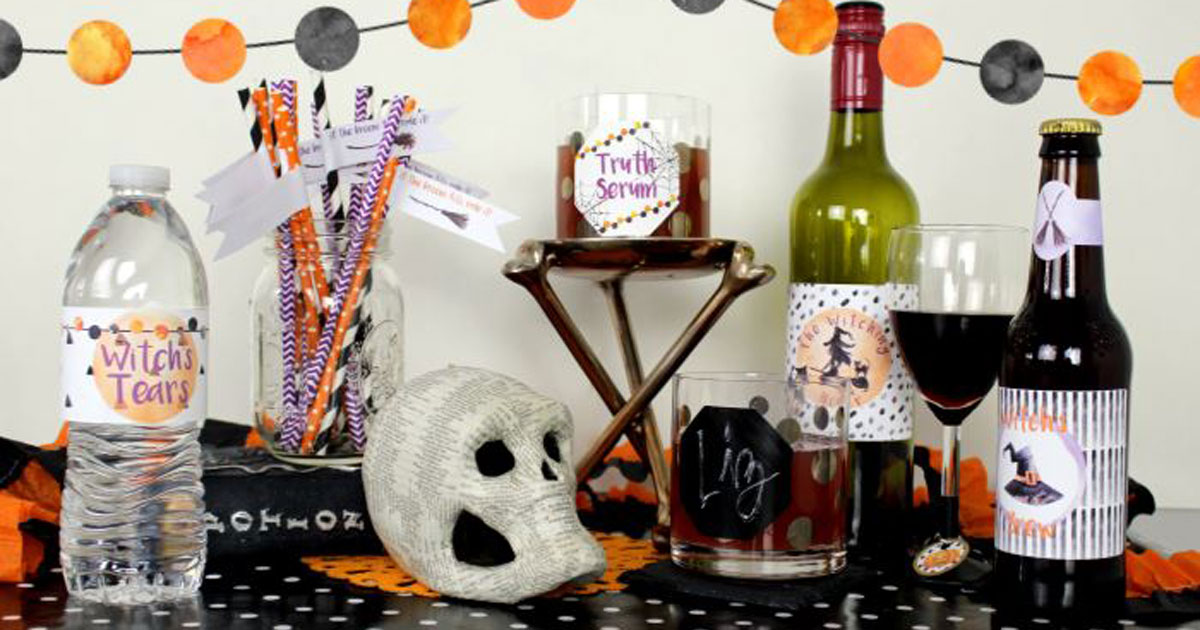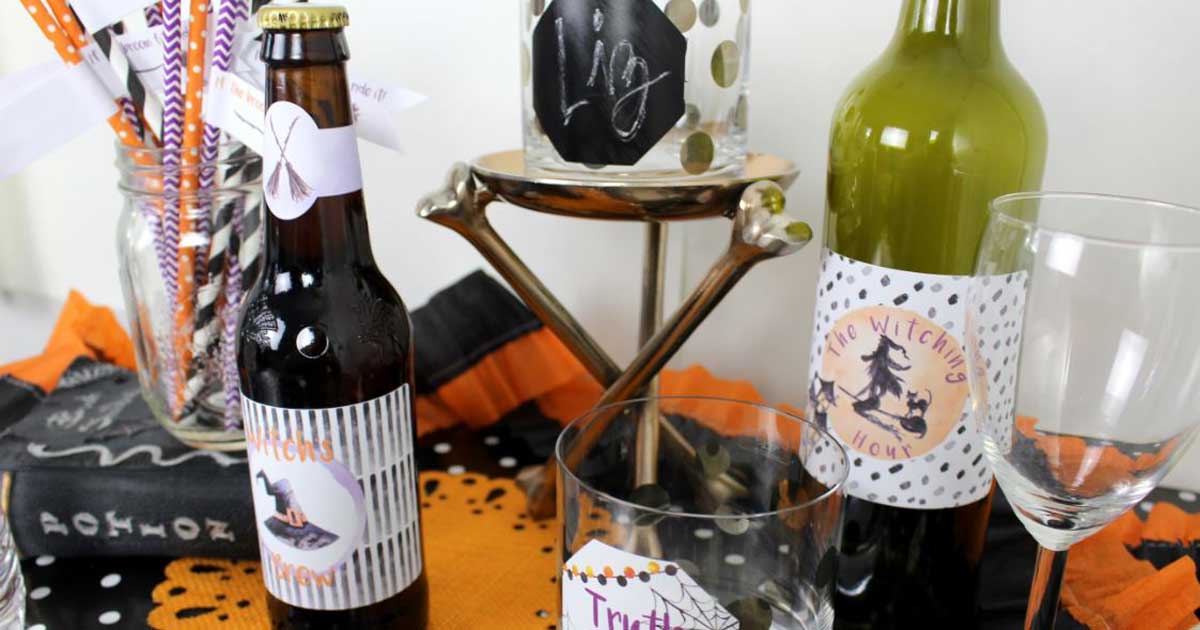 These labels are perfect for a group of ladies or a party of mixed company. With just a little hocus pocus, you can print these Halloween drink labels and be party-ready!
Want more Halloween fun? Check out some spooky bat wall decor, a compilation of the best Halloween label templates, treat bag toppers, and candy bar printables.
---