Halloween Candy Bar Printables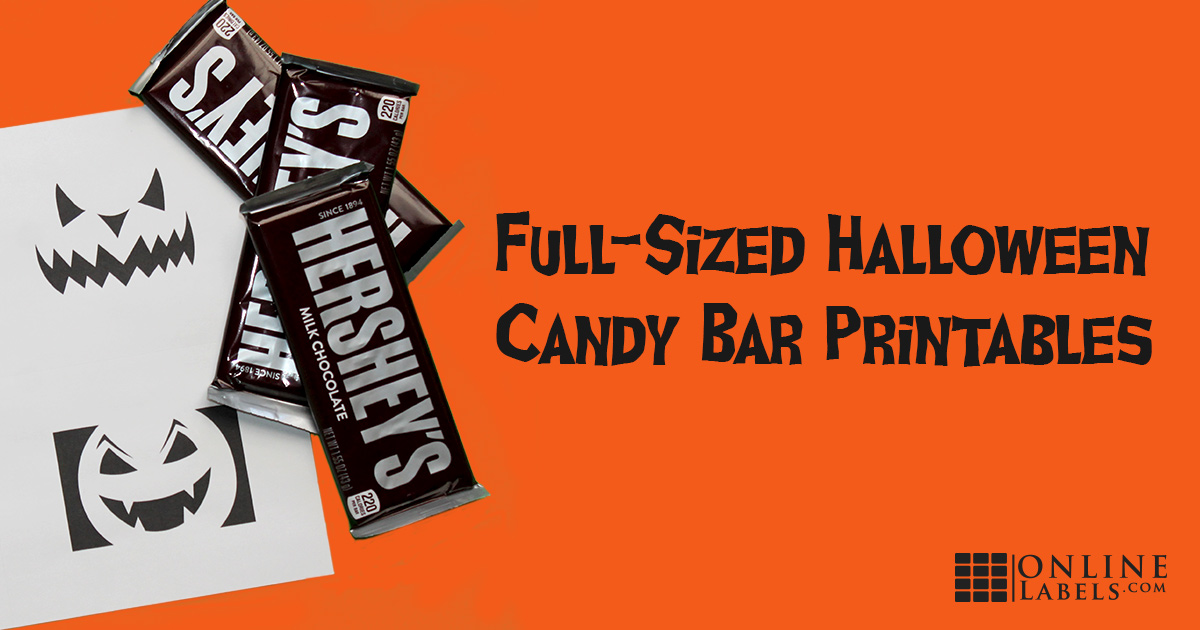 We've created a super easy Halloween label for you to add to your trick or treats. This simple project will add a special spooky touch to your Halloween festivities. This project is so quick that it will allow you the extra time for what's really important – your costume!
Whether you're throwing a Halloween party and want to pass out favors, sending treats to your child's classroom, participating in a "trunk or treat" festivity, or are passing out candy to all of the children in the neighborhood, these full-sized candy bars wrapped in a Halloween label are sure to make a fun splash to your holiday. Plus, it will make your home the most popular house on the block!
Supplies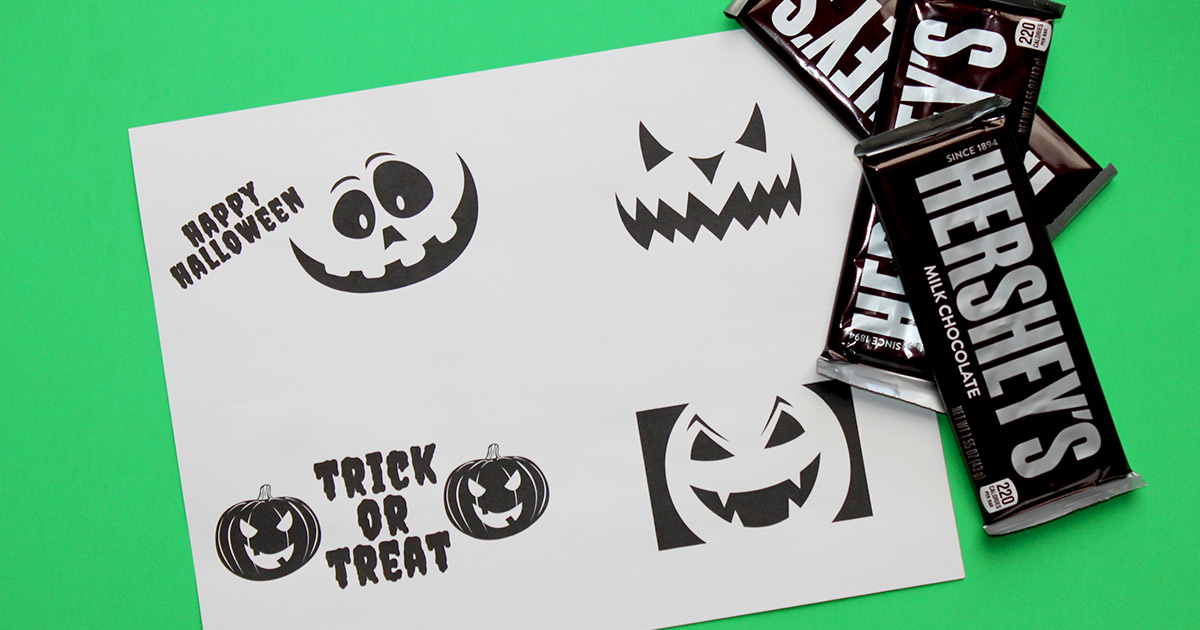 The labels I used for these full-sized candy bars were OL450 – 4.25" x 5.5".
Not passing out full-sized candy bars? No worries, we have plenty of other label sizes that perfectly fit other sized candies like Hershey's Kisses, Hershey's Minis, Life Savers, Tic Tacs, M&M's Minis Tube and mint tins. Shop all of our candy label sizes.
I used Halloween clipart found in Maestro Label Designer and also used the "Creepster" font for a ghoulish-vibe.
Get the printable
Instructions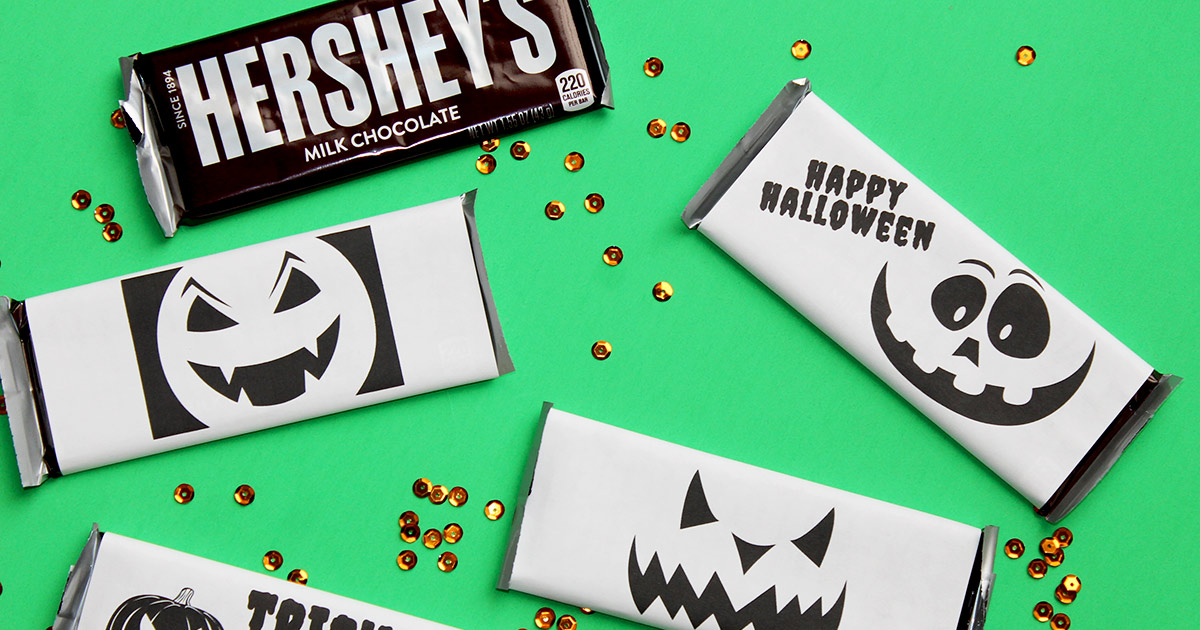 Customize the candy bar label template as you see fit, load your label sheets into the printer, and hit print.
Give the ink a second to dry, then peel the labels up from the sheet and carefully wrap them around your candy bars. That's it!
---
Find more pre-designed Halloween labels that you can personalize and use to punch up your party. We have a plethora of templates for you to choose from to celebrate Halloween, like adult-beverage labels, bat decor, treat bag labels, and more.
All you need to do is click on your favorite customizable label, add your personalized wording, and print. Happy Halloween!
---