3 Simple Ways to Improve Efficiency and Safety in the Warehouse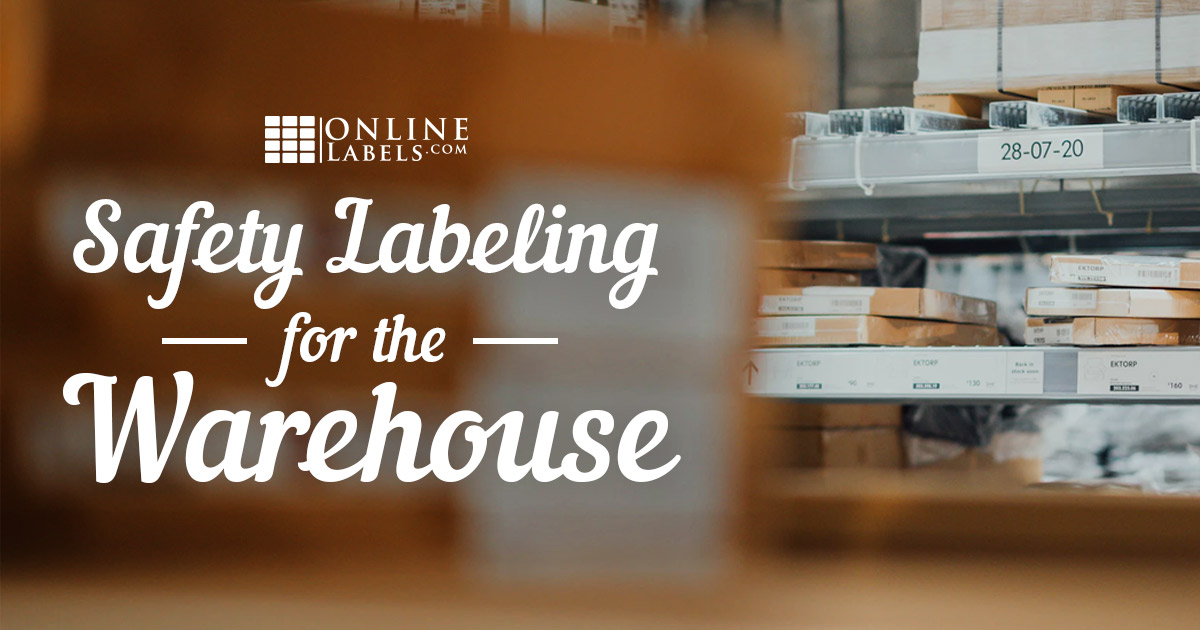 Running a warehouse isn't easy. With workers to manage, inventory to track, and equipment to upkeep, it's essential to establish safety standards. These standards are vital to business and, more importantly, the safety of your workers.
Here are three simple ways to maximize workflow while establishing safety standards in the warehouse:
1. Ensure inventory is easy to locate
For warehouses with an ever-growing number of SKUs, keeping things orderly is key. There's nothing more frustrating – or time consuming – than trying to locate a specific product, only to find that things are misplaced, mislabeled, or all together missing.
How do you avoid this? Create an efficient warehouse layout that makes sense to you and your workers. It's helpful to keep a map of the layout on-hand for referencing throughout the workday.
While it may not seem to make much of a difference, having a handy map not only creates a sense of security and certainty, but promotes overall productivity when there's an easy-to-reference source.
Try using categories or barcode labels to organize products in your warehouse. Labeling pallets and creating shelf labels is another great way to keep everything organized. Taking those extra steps ensures you're able to keep track of shipments, apply relevant warning labels, and keep inventory organized. This, in turn, eliminates any chances of confusion and mistakes, and creates an orderly workflow throughout.
Looking to scale up your inventory? Our consecutive number labels are perfect for large scale inventory label orders.
2. Maintain your equipment
Whether it's forklifts, pallet jacks, or conveyors, material handling equipment undoubtedly increases efficiency in the warehouse. They play an essential role in making workers' lives easier and reducing physical strain but if not used properly or regularly maintenanced, they can cause serious problems.
Routine maintenance can help detect small problems before any major malfunctions occur. When maintenance is skipped, future problems may not only affect the day-to-day productivity and flow of the warehouse, but can cause catastrophic injuries to workers on the job.
To ensure equipment is in proper working condition, consider keeping a schedule. Track when each piece of machinery gets checked. This can be done either the traditional way (paper and pen), through calendar events, or with color-coded asset tags.
3. Keep warning signs visible
Clear safety communication not only guarantees a decrease in workplace accidents, it shows you respect the individuals on your team and that their wellbeing is a priority.
If your employees deal with heavy equipment, dangerous products/chemicals, or high-risk tasks, it pays to create a culture of safety and security. You'll likely notice the effects on their levels of productivity and efficiency.
For information on which safety signage to use, reference OSHA and ANSI's websites. When you're ready to print, consider using our neon/fluorescent materials and full-sheet configurations depending on which safety signs you need. You can also check out our pre-printed warehouse safety stickers for a quick and efficient way to get some safety practices implemented.
It's important to keep these safety signs visible. If your signs are labels, they'll need the extra protection that polyester-laminated labels provide.
---
Efficiency and safety are pillars of a successful business. Discussing procedures with your team, putting up signage, implementing inventory management protocols, tracking maintenance, and more are great first steps. Once your business has a solid foundation, it has nowhere to go but up.
Questions about labeling and signage? Call our customer service team at 1-888-575-2235.
---