12 Soap Label Examples That Clean Up The Competition
Solid soap, liquid soap, whipped soap, oh my! With so many ways to create and package your handmade bath & body products, it can be difficult to narrow down a direction for your small business.
In the following article, you'll find pictures of our favorite Customer Ideas submissions. See how each company made their packaging unique and then run with the inspiration to create something special for your brand!
Not yet to the design phase? Shop
soap labels
to explore popular shapes, sizes, and configurations.
Illustration-Style Soap Bar Labels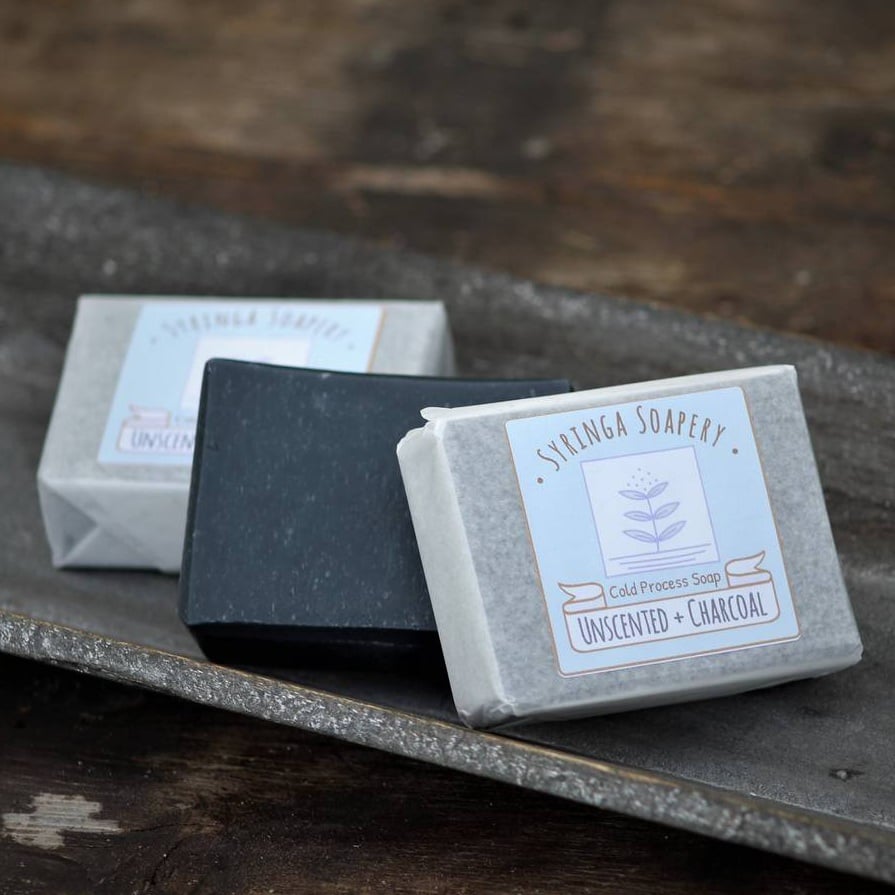 The natural soaps made by Syringa Soapery are clean and simple, with labels to match. The soap bars are wrapped in a frosted textured paper and topped off with a illustrative-style label which reinforces the natural essence of the brand.
The labels themselves feature soft pastel backgrounds with minimal content that allows the company name and scent to shine. An additional label on the back of the bar includes more information including a list of ingredients and the weight of the soap.
Product used: OL330WX, a 2" x 2" square on Standard White Matte.
View Syringa Soapery's full submission.
Premium Shaving Cream Soap Jar Label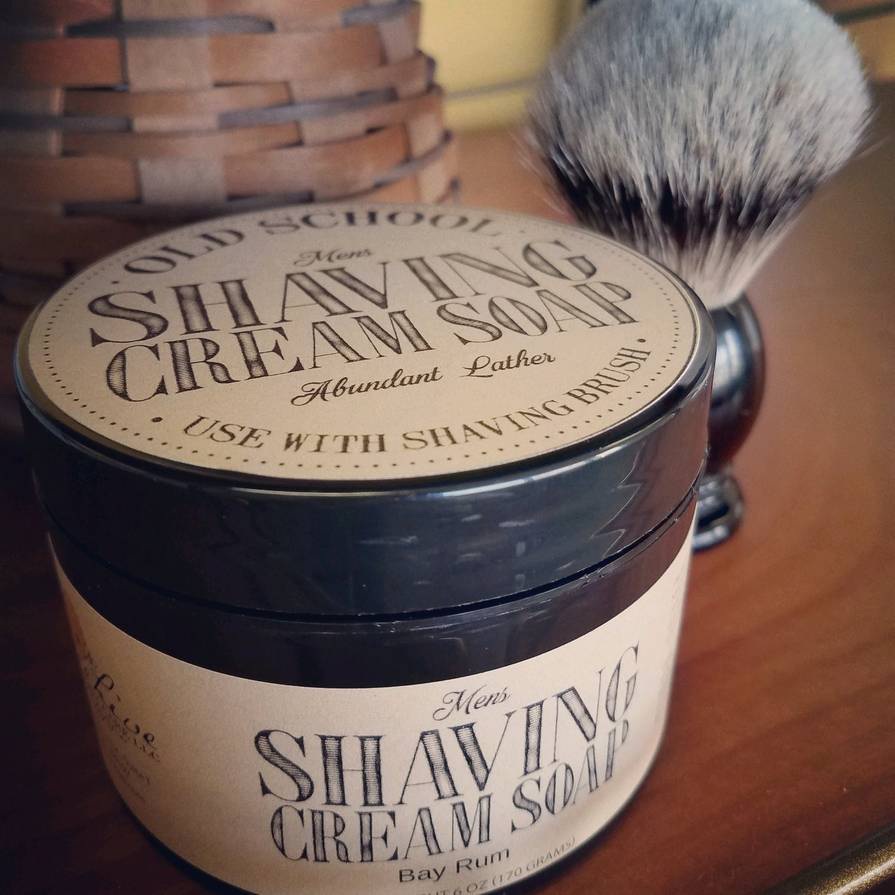 This shaving cream soap by Beehive Soap has the right cream and lather to produce the perfect shave. It comes in a black jar that's slick and reusable, highlighting the first of many benefits.
The lid and wraparound jar labels set the stage for what's inside. The neutral label material, shaded rustic font, and simple design offer a masculine feel that's not all too common in the bath & beauty industry.
Product used: OL5450TC, a 7.5" x 1.5" rectangle on Light Tan.
View Beehive Soap's full submission.
Luxe Bronze Soap Bar Label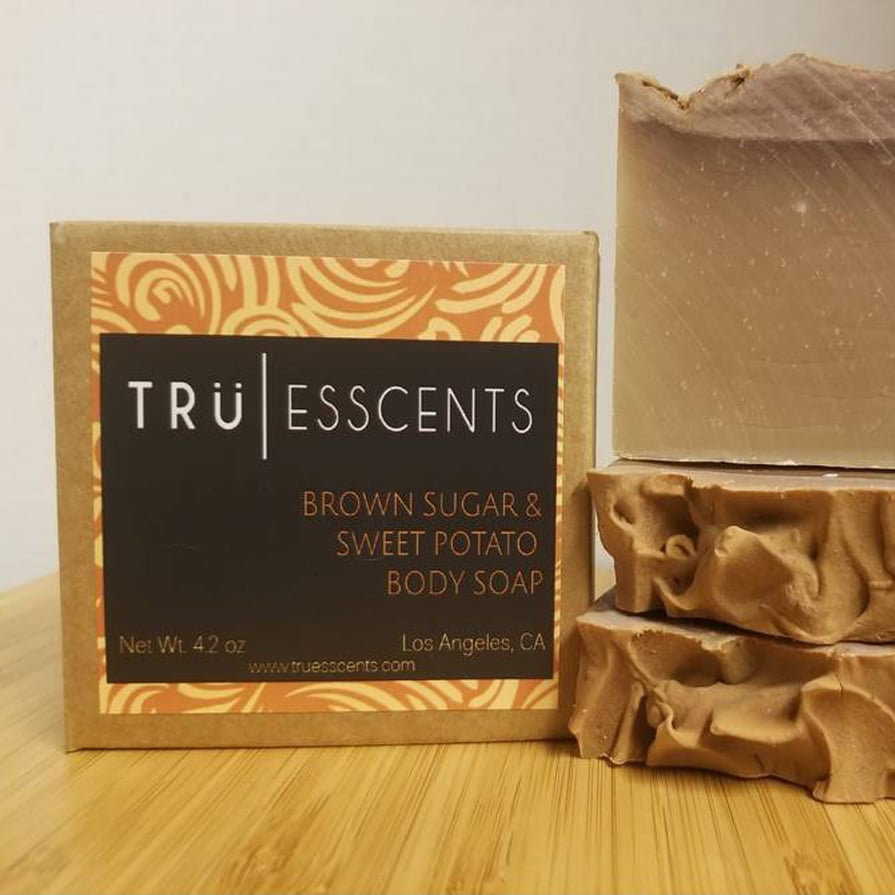 For Tru Esscents, the bar of soap is more than just a cleanser – it's a fresh alternative to modern beauty. The modern bespoke beauty company is creating products that help men and women feel beautiful.
You can feel that in the swirled texture, tall text, and intense color combination used on the label. It's easy-to-read and helps communicate the richness of the product immediately.
Product used: OL5030WX, a 3.375" x 2.3125" rectangle on Standard White Matte.
View Tru Esscents' full submission.
High-Contrast Wraparound Soap Bar Label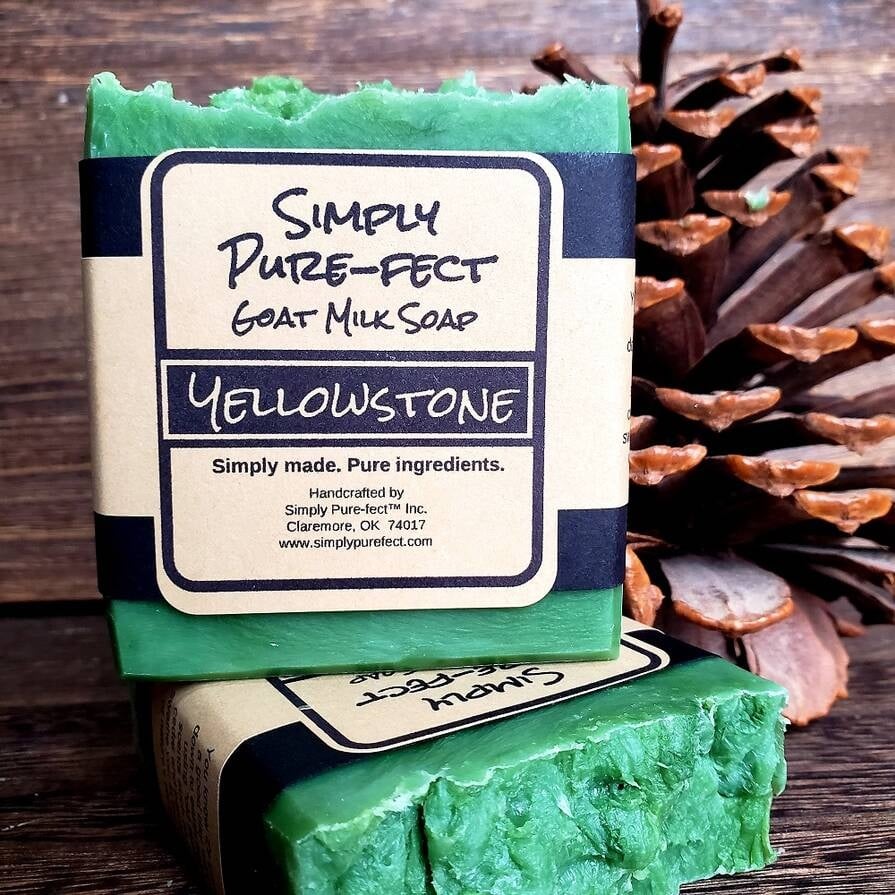 Layering is a style you can find in fashion, interior design, and packaging! Take it from Simply Pure-fect, an old-fashioned family soap company.
A black cardstock is first wrapped around the bar of soap before a subtle kraft label is placed overtop. The label includes the company logo + details, a few confidence builders, and the soap scent. It's clean and simple, just like the business!
Product used: OL1030BK, a 8.5" x 2.25" buckle on Brown Kraft.
View Simply Pure-fect's full submission.
Bright & Bubbly Soap Bar Shrinkwrap Label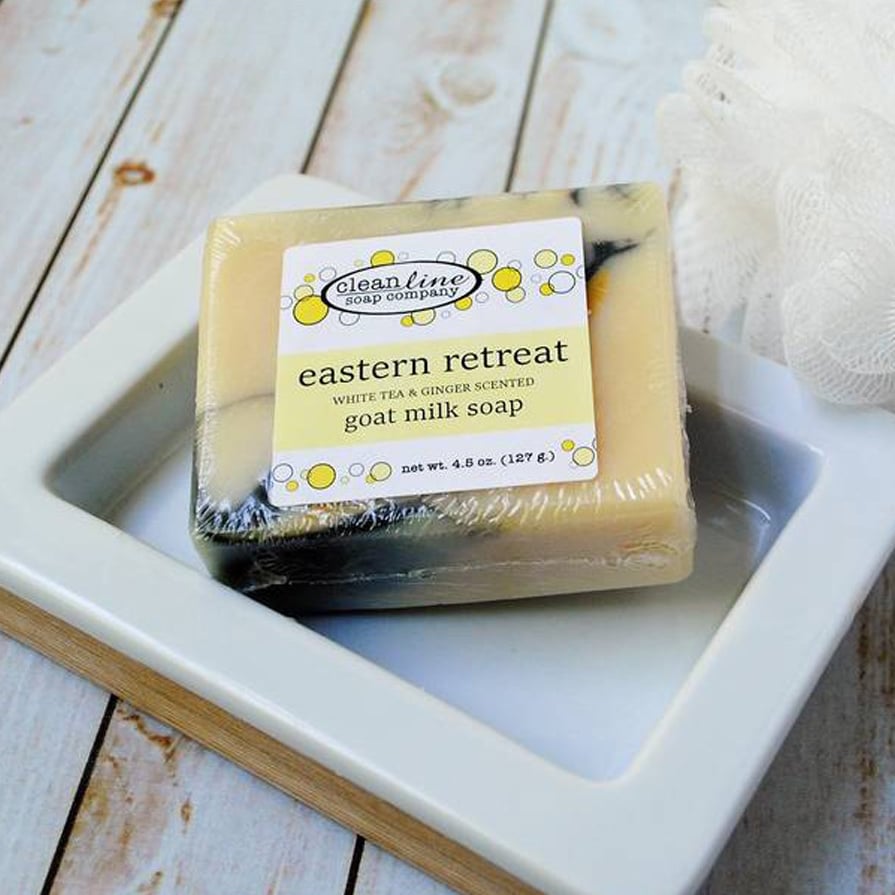 There's a wide variety in soap packaging. Many choose to leave their products unpackaged for a natural aesthetic but the flipside is closing them up to protect your consumers and product. Protected packaging is what you'll find with Clean Line Soap Company.
Finished with clear plastic and a square label that sits right in the center, this packaging style allows you to see the soap but not touch it directly. It's just enough information to leave customers wanting more and ready to purchase.
Product used: OL330WX, a 2" x 2" square on Standard White Matte.
View Clean Line Soap Company's full submission.
Negative Space Whipped Soap Jar Labels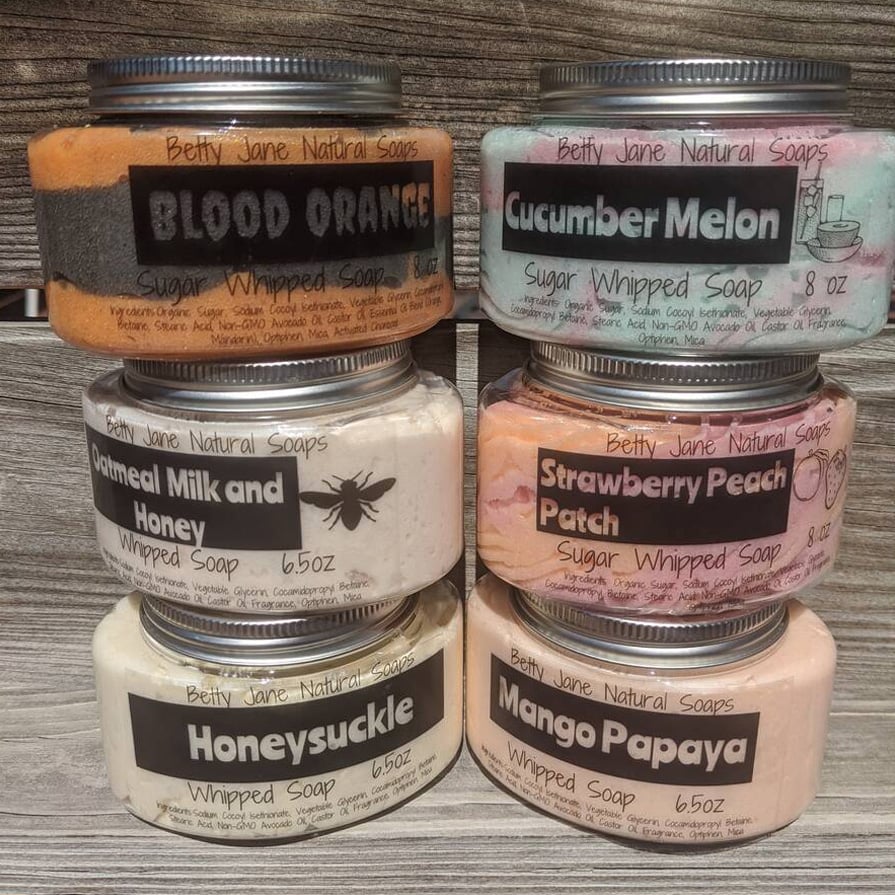 One of the biggest benefits of clear gloss labels is the "no label look." These jar labels by Betty Jane Natural Soaps are a perfect example of that – you can't even see the label, the jars themselves look printed!
In combination with a black background bar, you can see the color and texture of the whipped soaps through the scent names. This use of negative space makes for a unique look and is quite enticing.
Product used: OL177CL, a 8.5" x 11" full-sheet on Clear Gloss Laser.
View Betty Jane's full submission.
Wraparound Belt Buckle Soap Bar Label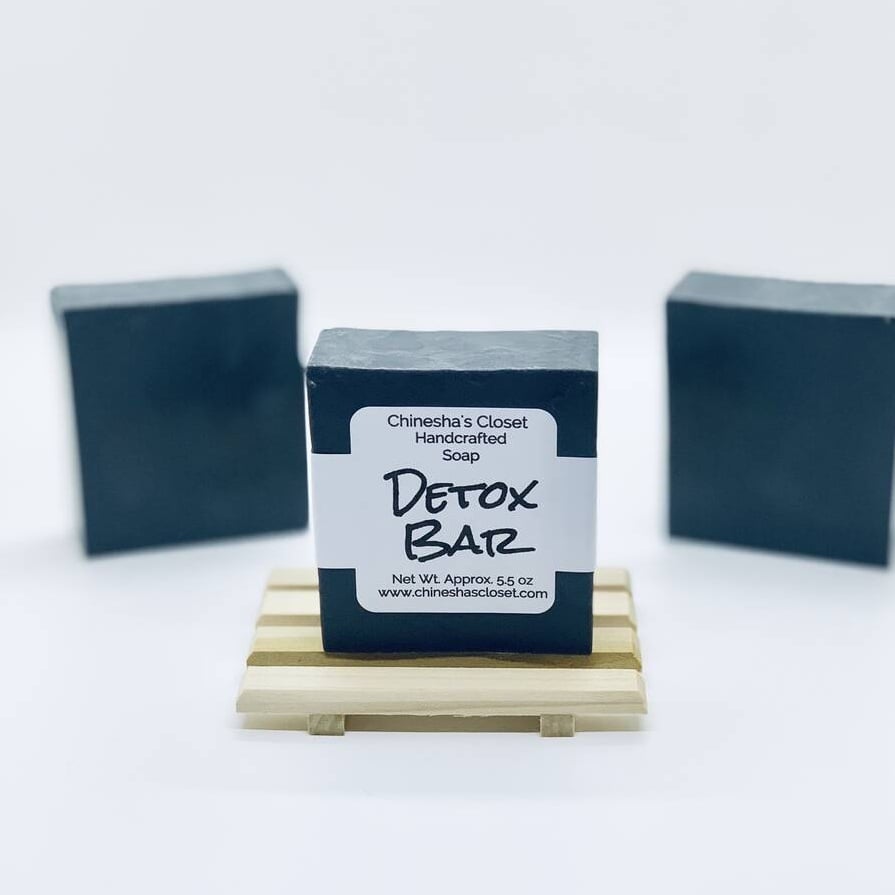 For this detoxifying soap by Chinesha's Closet, the black soap bar against the white label is heavy and eye-catching. The contrasting colors help shape your understanding of the product and its use.
This label shape is incredibly popular among handmade soap makers. The configruation includes long straps which typically overlap on the back of the bar and a large shape in the middle for adding product details (we also make a round variety).
Product used: OL1030WJ, a 8.5" x 2.25" buckle on Weatherproof Matte Inkjet.
View Chinesha's Closet's full submission.
"Back To Nature" Soap Bar Label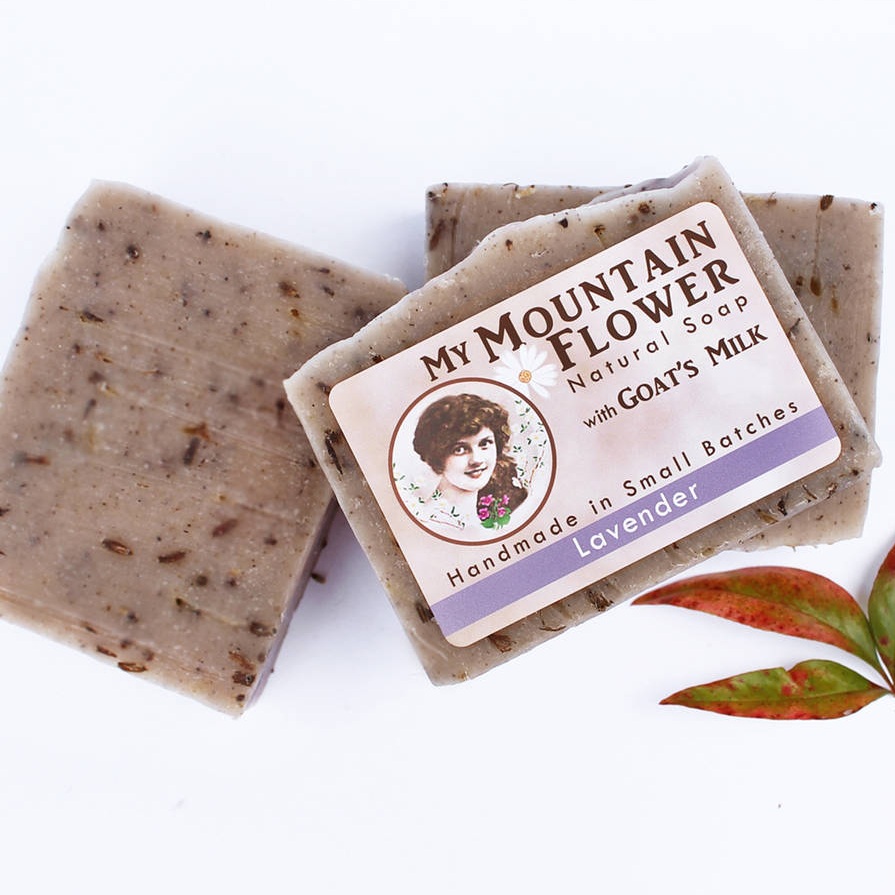 Seeing is believing, and with these soap bars by My Mountain Flower, you can see the difference between processed store-bought soaps and natural, homemade alternatives.
The label used does a great job of highlighting the product details while leaving enough of the soap bar in view for customers to soak in. You can see the fine lavender pieces within the bar and feel the natural aesthetic through the label design.
Product used: OL996WJ, a 3" x 2" rectangle on Weatherproof Matte Inkjet.
View My Mountain Flower's full submission.
Round Liquid Soap Bottle Label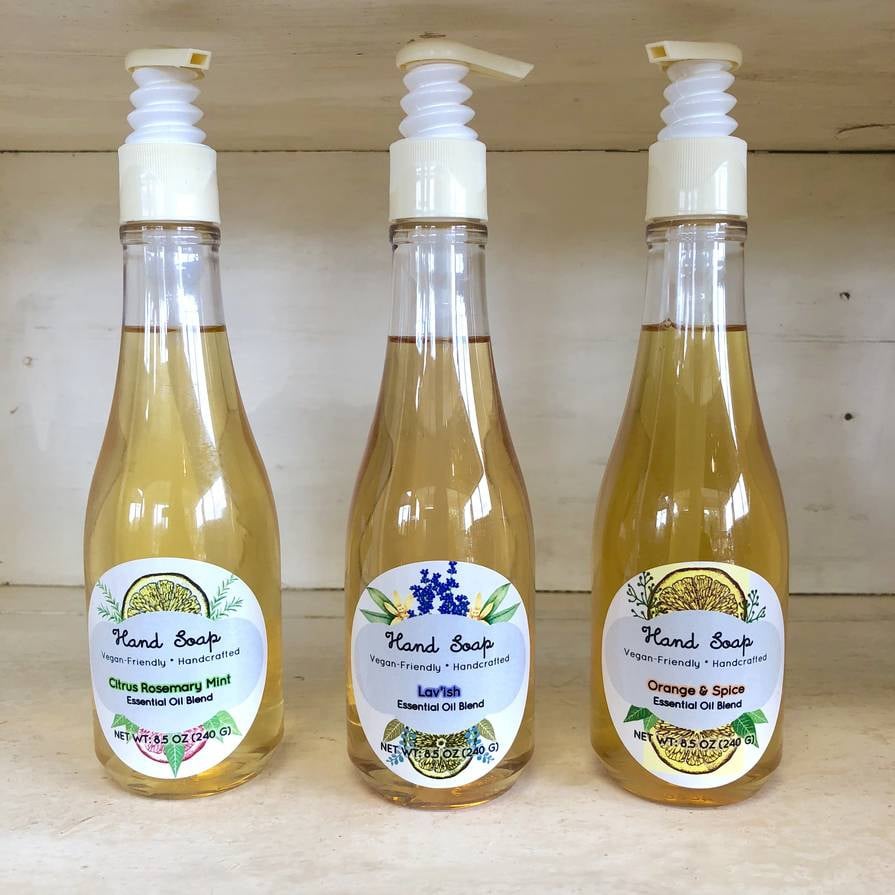 Tapered bottles can be a challenge to label, but Posey & Fern pulled it off well.
The small round label on the straight part of the bottle is easy to read and has a nice floral background that changes with each scent. It's a dainty bottle and design that anyone would love to put on their kitchen or bathroom counter.
Product used: OL350WS, a 2.5" circle on White Gloss Laser.
View Posey and Fern's full submission.
Natural Belt Buckle Soap Bar Label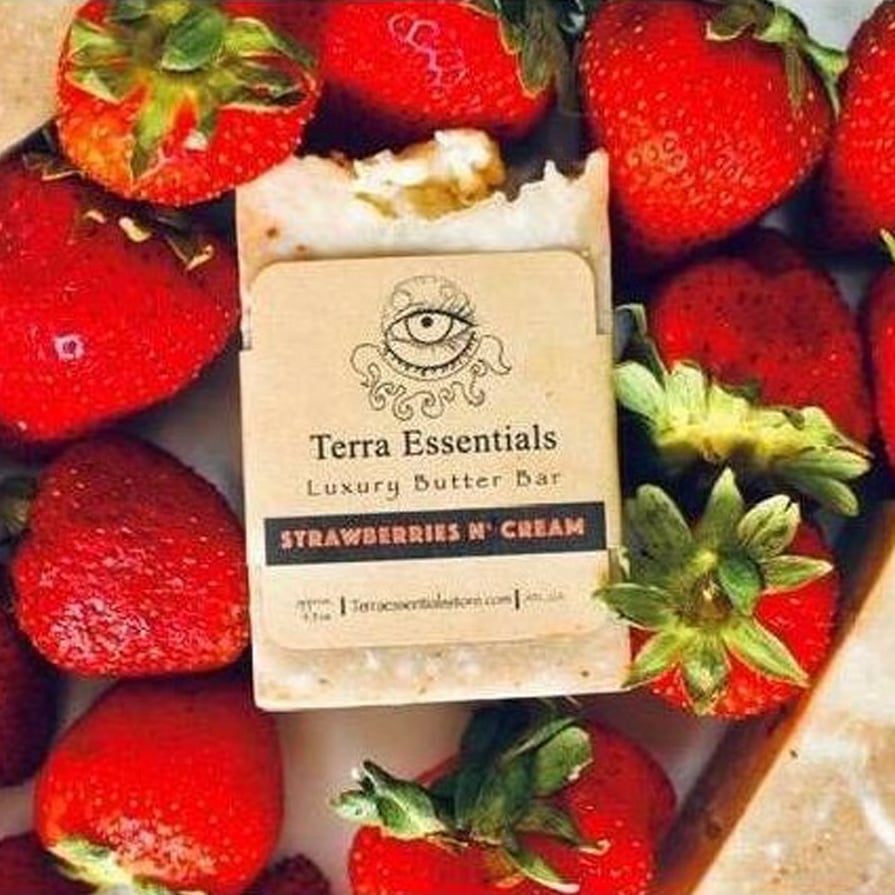 We love products that are good for people and our planet. TerraEssentials creates plant-based alternatives like the soap bar shown here and does so in an eco-friendly way.
Consumers can glean that right away thanks to the brown kraft label and the natural colors in the bar itself. Both work together to convey the qualities important to the business. The simple design is another way in which TerraEssentials drives the point home. Without an overwhelming amount of sales information, consumers can easily find the details they need.
Product used: OL1030BK, a 8.5" x 2.25" buckle on Brown Kraft.
View TerraEssentials' full submission.
Little Black Box Soap Label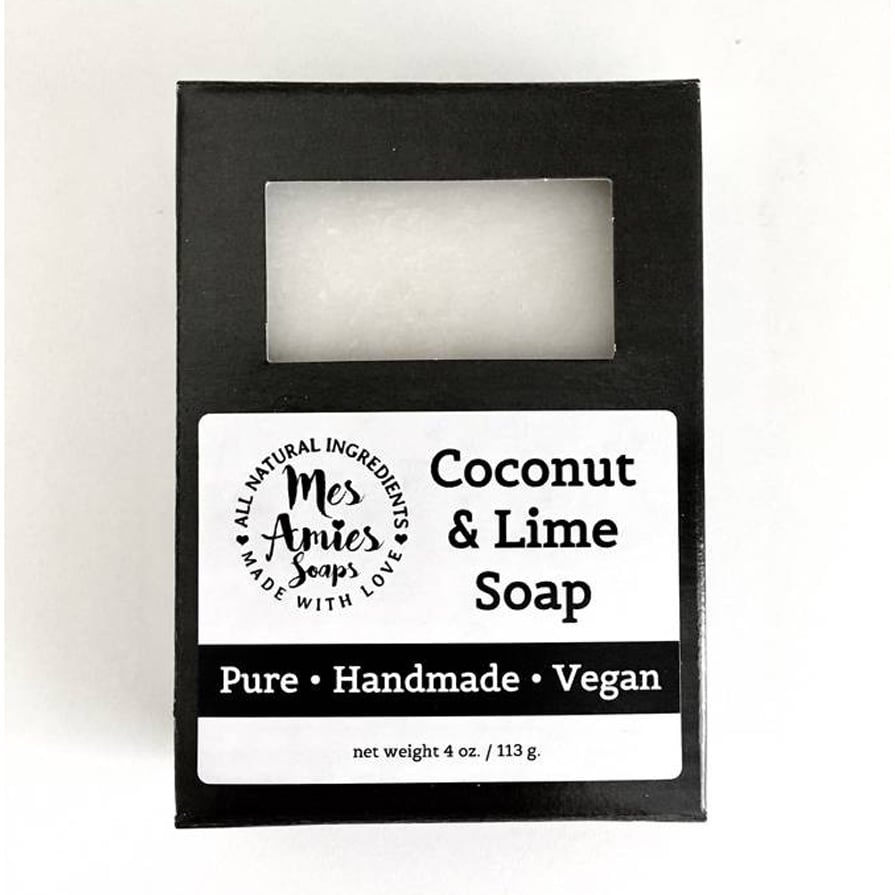 Boxes are a great way to package and protect your soaps, but this packaging by Mes Amies Soaps (now Bestowed Essentials) goes above and beyond by including a window for consumers to view the bar.
In this case, the label matches the bar in color and includes all the details a consumer would need to make an educated purchase. The scent is large beside the logo for great brand recognition.
Product used: OL5051WX, a 1.9" x 2.5" rectangle on Standard White Matte.
View Mes Amies Soaps' full submission.
Color-Block Soap Bar Label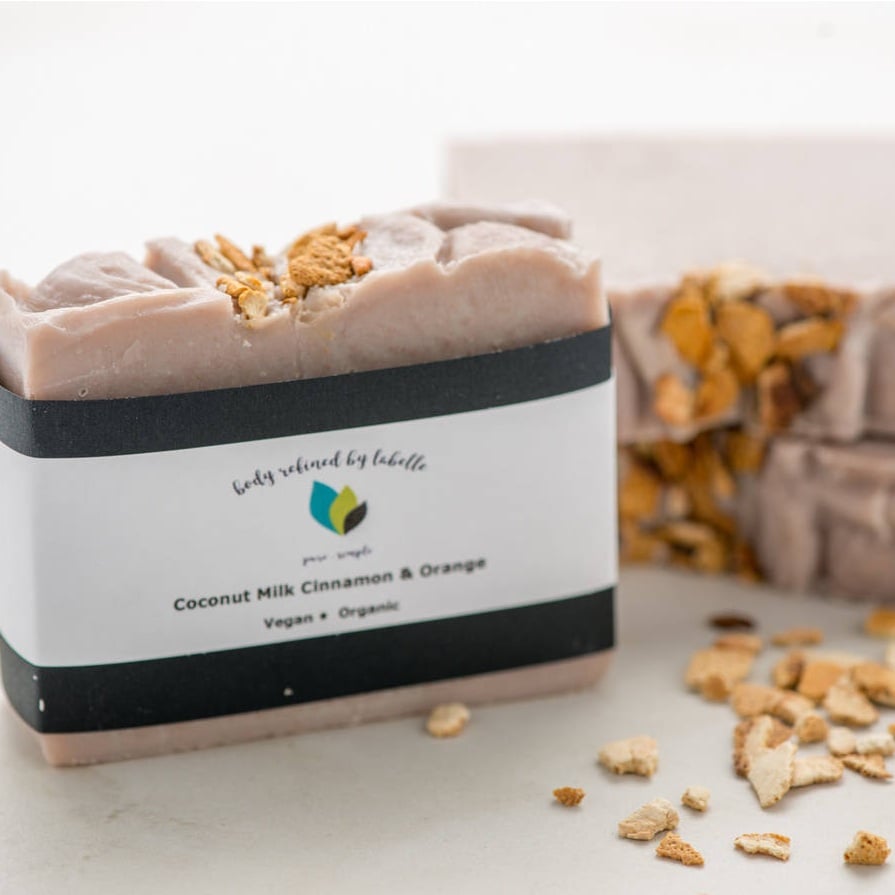 The color of the logo on this soap label by Body Refined by La Belle really pops against the black and white packaging and muted soap.
The product details are loud and clear as the largest, boldest text on the label and the promises are also clear and easy to read. Customers won't have a problem disciphering the benefits of this handmade product!
Product used: OL435WX, a 8.1875" x 1.375"" rectangle on Standard White Matte.
View Body Refined by La Belle's full submission.
---
We hope this helps you on your quest to design soap labels consumers will love. Be sure to check out more product packaging submissions in our Customer Ideas gallery or read up on labeling tips and tricks.
We also offer dozens of label templates and have collected some of our favorites in a soap label template round-up.
Shop Soap Labels
---