How to Create a Blog Content Calendar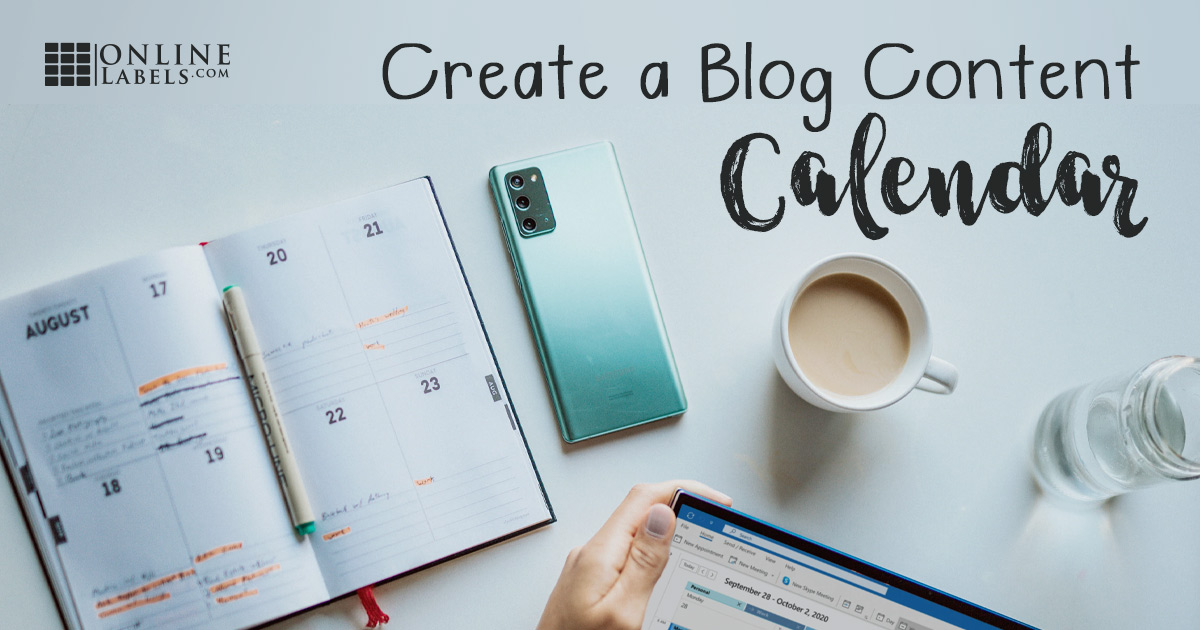 A blog is a great way to establish your brand as a thought leader in your business space and bring helpful, interesting content to your audience. It can even help you attract new clients that are hungry for the information you share.
To learn if a blog is right for your business, check out Does Your Business Need a Blog? If you already know it's a great idea (it is!) keep reading for some tips on creating a content calendar and keeping your team organized.
Get organized
An effective content calendar will keep you and your staff organized and cover the who, what, when, and how (how it connects to your brand, audience, and other content you're posting) of each blog post. Content calendars can come in many forms and cover different types of content channels, including blogs, social media, podcasts, YouTube, etc.
An ideal way to manage all of your content is with a master calendar providing an overview of each channel to monitor topics and posting dates/times, and then a detailed, per-channel calendar with all of your nitty gritty information.
To do that, you need to streamline the process of producing content so everyone involved is on the same page and your content strategy keeps moving forward. This article will cover all the details recommended for your blog content calendar, but you can use the same set up for any of your per-channel "nitty gritty" content calendars.
Titles & topics
Keep all of your titles and topics (in-progress as well as published) listed so you can monitor variety as you plan. Varying your content is key to attracting new readers, as well as retaining the ones you have. You can also use this space to outline your post content or just bullet a few key points to cover.
If planning your topics feels overwhelming, check out How to Use Content Pillars to Plan Your Social Media Strategy (content pillars can absolutely be used to plan blog posts as well). All of your brand's content should be connected, so don't think in terms of blog vs social media, but how it can all work together.
Call to action
After you've established the title and a loose outline or list of what your blog post will cover, you need to think about pay-off (call to action) and where you want to direct your audience.
A call to action is important for any blog post (really, anything you post anywhere) because it drives your audience to an action you would like them to take. Maybe it's visiting a landing page or an FAQ page on your website, watching a video on your brand's YouTube channel, making a purchase, sharing a post — whatever you want your audience to see or do that's relevant to this specific blog post.
Keywords
Keywords are how search engines rank content when users search for specific topics, and in turn, helps new people find your blog or website. So, it's pretty important that your writer is prepped with the right keywords before they jump in.
Having the keywords associated with each post is also helpful for that variety check mentioned earlier. If you use the same keyword(s) in every post, your audience will quickly get bored, and your search engine results may even decline. From an SEO (Search Engine Optimization) perspective, you should try to cast a wide net by hitting on keyword variations — not just the same handful. This helps to show the search engine (and your readers) that you're an expert in what you're talking about because you speak to different keywords (or topics) under the same umbrella.
When doing keyword research, try to find keywords that are relevant to you, but ones you'll likely rank for — this usually means words that don't have a high search volume.
Check out this HubSpot guide to effective keyword research for more tips.
Due dates
Due dates is plural because it's not just one due date. You need to plan for:
Written by date — when the writer is expected to have the post ready.
Editor review date — yes, all content needs to go through editing. This date should be at least 2-3 days before your publish date depending on their workload. This person can be someone on staff who has grammar knowledge (pro tip: use editing tools to help such as Grammarly and Hemingway) and understands your brand voice and brand guidelines.
Publish date — this is the date the blog post will go live on your website. Once published, this is also a good place to copy and paste a link to the published post so you can easily reference the URL when needed (such as planning a promotional post on social media).
Progress status
It's helpful to have a scannable way to determine the status of each post in the pipeline, especially if different team members are handling different tasks such as writing, photography, analytics, etc.
In Progress — the assigned writer is working on this post
Written — the writer is finished and has handed it off to the editor
Edited — the editor is finished and hands it back to the writer for revisions
Approved — images are placed and the post is scheduled for publishing
Published — the post is live on the website
Each team member updates accordingly as the post moves through the process. It also lets the team see how ahead/behind on content they are, or how busy they can expect to be on specific days. For small businesses, a system like this is especially useful to keep an eye on content without having to check in on anyone.
Asset links
If your blog post contains any downloadable assets, pictures, or videos, put the link(s) in your content calendar for easy access. If you link to the same asset in a different blog post or on a different channel, you'll be able to quickly find it here instead of searching around for it.
Cross-channel check
The last thing you want to do, before or after publishing, is take a look at where else you want to use this topic or promote this post. You have all the post information organized, so leverage it. Do you want to post a teaser on YouTube? A few promotional posts on social media? Wherever it makes sense for your brand and for your audience, make sure the content you share sounds like one brand voice across all platforms.
Get started
The goal behind all of this planning is to work smarter, not harder. Now that you have the key content "checklist" items, you just need a home for your content calendar. Some popular free options are Trello, Google Docs/ Word, and Google sheets/ Excel. Whatever floats your content organization boat!
Need labels for your business? Find your perfect fit by shopping by use.
---