Does Your Business Need a Blog?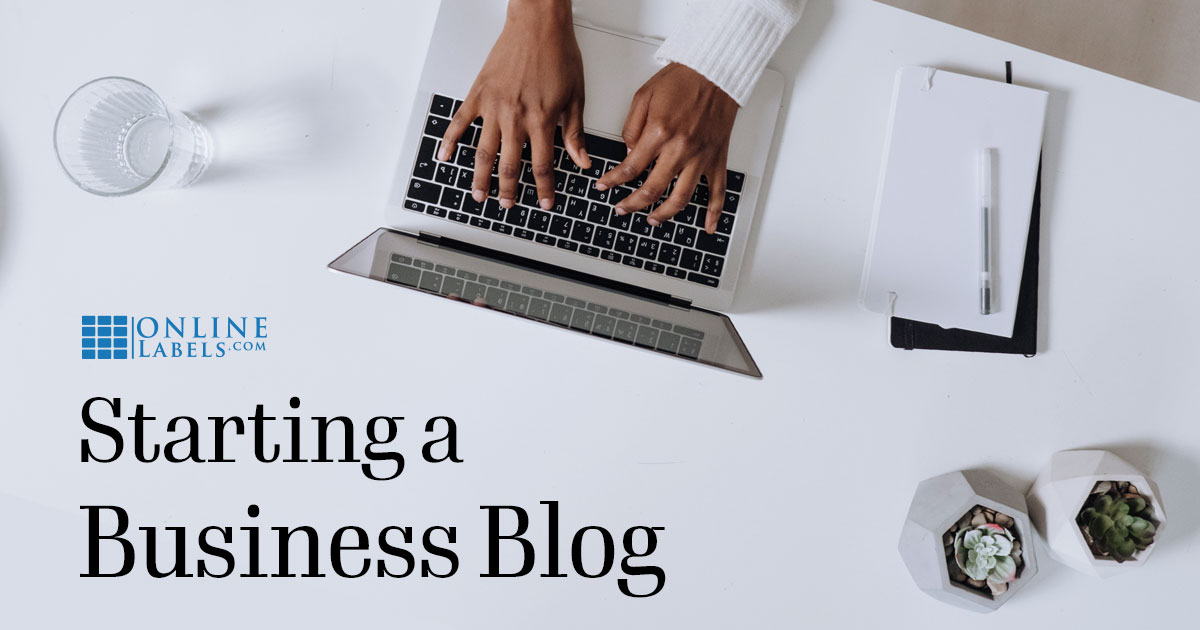 The short answer is yes. Think of your business blog as a 24/7/365 salesperson. It can provide valuable information to help clients make a purchase, learn how to best use your products or services, and give the company a voice so readers feel more connected.
If your business doesn't currently have a blog, you may want to consider adding this tool to your digital marketing plan. When done thoughtfully, it can streamline your sales tactics and bring clients right to your (virtual) doorstep.
Boost Your Local SEO
Search engine optimization (SEO) is crucial if you want anyone finding your website and buying from you online. But in developing your SEO strategy, you may be overlooking one key component — your local community.
If you have a brick and mortar location, this is a no brainer. With a quick Google search, customers should easily find the basics like your location, hours, and phone number. Make sure to stay on top of updates if things change (think COVID-19 safety protocols you're following, adjusted hours and services, etc.)
If you operate solely online, your local SEO is still important as communities often look to support local small businesses, and your location may boost your local search results. Additionally, you never know where a great business opportunity might present itself if people know where to find you or feel a community-based connection.
Establish Yourself as an Expert
Your business blog is a tool to set yourself up as an expert in your field. Whatever your industry, you can share updates after conferences, discuss new trends that impact your customers' purchasing choices, or share creative ways to enjoy your products.
Use your blog to:
Definitively answer frequently asked questions. (Create an FAQ page!)
Demonstrate what makes your business or nonprofit unique. (Add a human voice.)
Teach what you know. (This helps establish you as a thought-leader in your space.)
Create a hub of content that your other channels link back to. (Keep reading to explore this more.)
Occasionally, you can also use your blog to share important PR updates for your company or to discuss the products/services that you offer. But don't make this your main focus — evergreen content is a better strategy for building your blog's base.
Evergreen content is content that's always applicable to the reader regardless of when they're reading it. If the content revolves around a current event, trend, season, it most likely isn't evergreen.
Shareable Content for all of Your Channels
Let's get back to the notion of using your blog as a content hub. What exactly does this mean?
Blog posts are gold when it comes to filling your social media calendar. Not only can you link to posts and drive your social media audience directly to your website, but you can use quotes, pictures, etc. from your blog post to engage with your social media audience.
Have a podcast? Post the transcripts in blog posts with pictures or other "extras" so listeners can enjoy bonus content. Post a "Meet the team" photo or quick video on social media and direct viewers to a blog post to read funny behind the scenes moments with their favorite brand.
Your online marketing strategy should present a similar message across your platforms so they work together, effectively marketing for you. Blog content can provide a lot of material for your other platforms, just make sure the "vibe" of the social post matches the platform you're posting on, while still staying true to your brand.
Every post — social or blog — should sound like your brand. But work smarter, not harder, and stretch that content as far as it makes sense for you.
Ready to spice up your content?
Whether you've been blogging for a while now or just want to learn all the tips and tricks, spicing up your content is something you should keep top-of-mind. If your blog starts to feel stale, readers will jump ship. So how do you keep things interesting? Check out How to Spice Up Your Small Business Blog for tips on adding video, graphics, and other fresh content ideas. Remember — content is king. So whatever you do, keep writing, posting, and sharing what feels true to your brand and audience.
---