How to use Content Pillars to Plan Your Social Media Strategy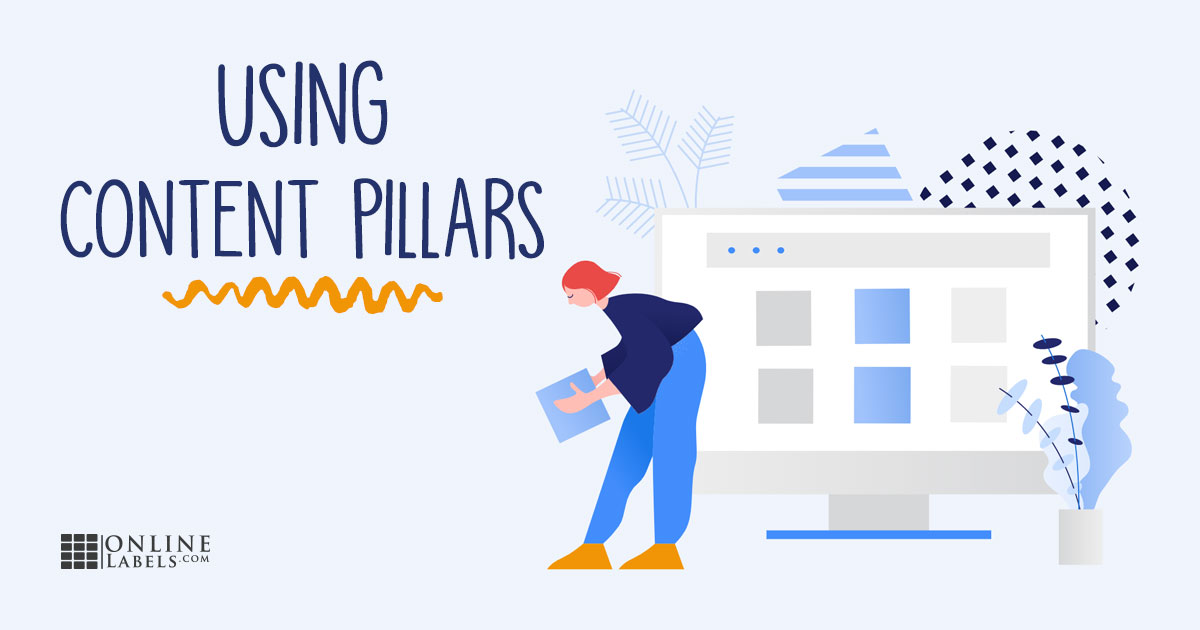 It can be overwhelming to think about creating and planning your content for your social media channels on top of all of the other aspects of your business. But don't worry, you're not alone and using content pillars will help you to save time, remain organized and bring true value to an audience who wants what you have to offer.
.
What is a content pillar?
Content pillars are key topics or themes that help to lay out your overall content strategy. They're the heart of what you'll cover on your digital and social media platforms. Content pillars first came about with websites and blogs, but are just as important for your strategy on social media (especially with all of our search capabilities).
To be effective, they should all be relevant to your target audience and specific. This will help ensure you're attracting people who want what your business specifically has to offer. You can build a tight knit community and audience when you focus on the topics you're already an expert on.
To determine your content pillars, think about your brand and the categories you fall into. Or, if you just met someone, how would you describe your business and what your service/products bring to the table?
If you own an all-natural candle business, your content pillars can be the origins of your ingredients and essential oils, relaxation tips and stress support. If you're an herbalist, you might focus on mental health, traditional medicine and exercise.
Once you identify your pillars, fireworks might start lighting off in your head. Ideas galore! Write them all down, you'll need them later. Come back to this list anytime a new idea sparks, your industry begins to cover something new or your audience asks you for something they want more of.
Benefits of content pillars
You'll become known for something specific and your audience will trust you. Instead of attempting to cover a range of topics to try and reel in a large quantity of people, you'll establish yourself as an expert on one or a few things and build trust with specific people (who will likely become customers). And with social media channels becoming more like search engines, you'll want your content to be as streamlined and specific as possible so it's easy for users to search and find you.
Gone are the days of rushing to create content day-by-day. With content pillars, you no longer have to stress about posting in real time. Along with relevant topics to choose from, you'll be creating content on a set schedule and doing so on the same day every month.
More time to be creative and come up with ideas. You'll now be mapping out and creating your content in advance, and no longer feel rushed or stressed about posting. This will not only keep you more organized but more creative because you're not in a pinch and hurry to come up with ideas.
How far ahead should you plan out of your content?
Like everything else in business, it's important to be consistent. A month tends to be the sweet spot, however, after a few months if you've found it works better to plan bi-monthly or even quarterly, adjust accordingly. This can also change as your team or business gets bigger. We just don't recommend planning too far ahead with how often trends and algorithms are changing.
How to create content using your content pillars
This part will be easier than you think. You likely already have your pillars and have been crafting content that falls into them, you just haven't identified them on paper yet.
You've already determined how far out you want to plan your content, so list out dates or lay it out in a format that best serves you. For businesses on a monthly schedule, it might be easiest to work from a blank calendar. However you decide to do this, start with one social platform at a time and have your 4-5 content pillars listed at the top.
Mark important dates. Think product launches or big events.
Integrate the content you already do have that resonates with your audience and aligns with your pillars.
Fill in the rest of the days with ideas you jotted down above. Be picky about this, you're allowed to.
Batch day! You've outlined all of your ideas and it's time to spend a day creating it and then scheduling it. Insider tip: Create by post type. If you're tackling your Instagram content first, start with taking photos and videos for your feed. If you have a team to help, try dividing up by post type.
Analyze regularly
As you do with other areas of your business, zoom out and analyze your analytics regularly. Pull reports on the same day every month and note what has the greatest engagement. This is the content your audience wants more of.
---
Check out all of our small business resources and find the label you need for your next project.
---