Halloween Candy Bar Printables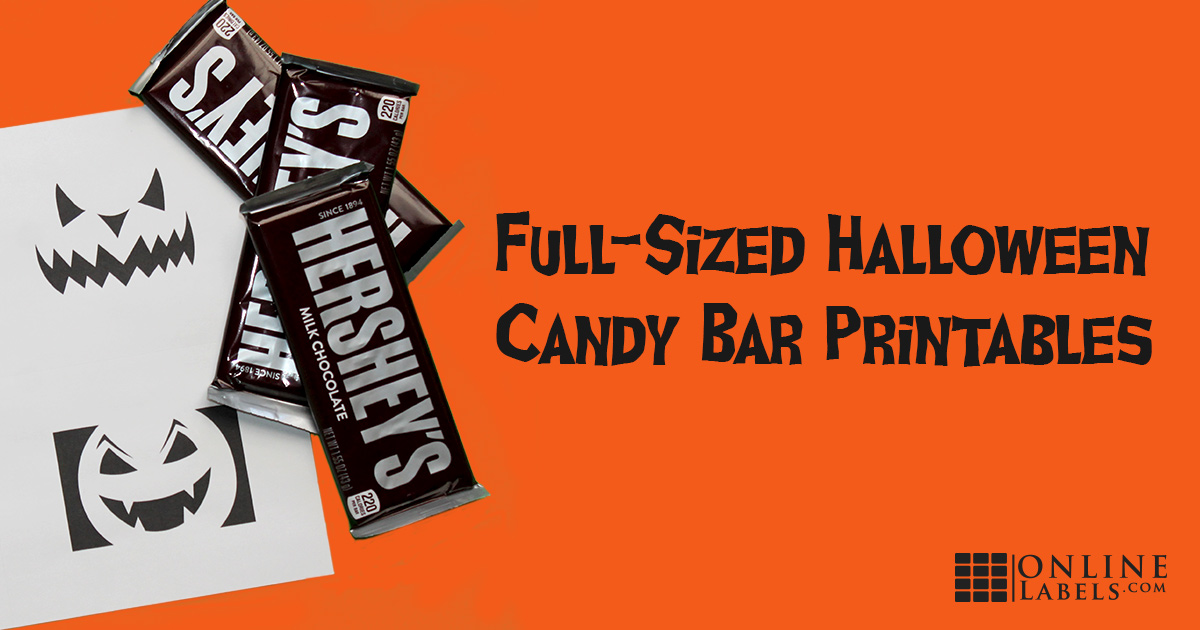 We've created a super easy Halloween label for you to add to your trick or treats. This simple project will add a special spooky touch to your Halloween festivities. This project is so quick that it will allow you the extra time for what's really important – your costume!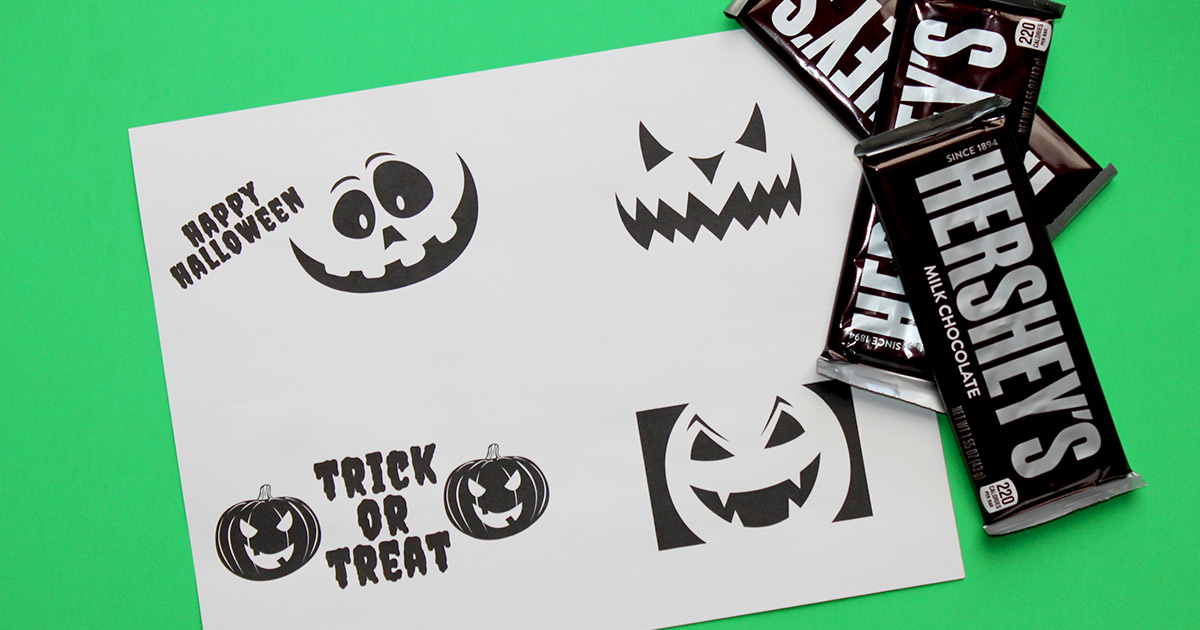 Whether you're throwing a Halloween party and want to pass out favors, sending treats to your child's classroom, participating in a "trunk or treat" festivity, or are passing out candy to all of the children in the neighborhood, these full-sized candy bars wrapped in a Halloween label are sure to make a fun splash to your holiday. Plus, it will make your home the most popular house on the block!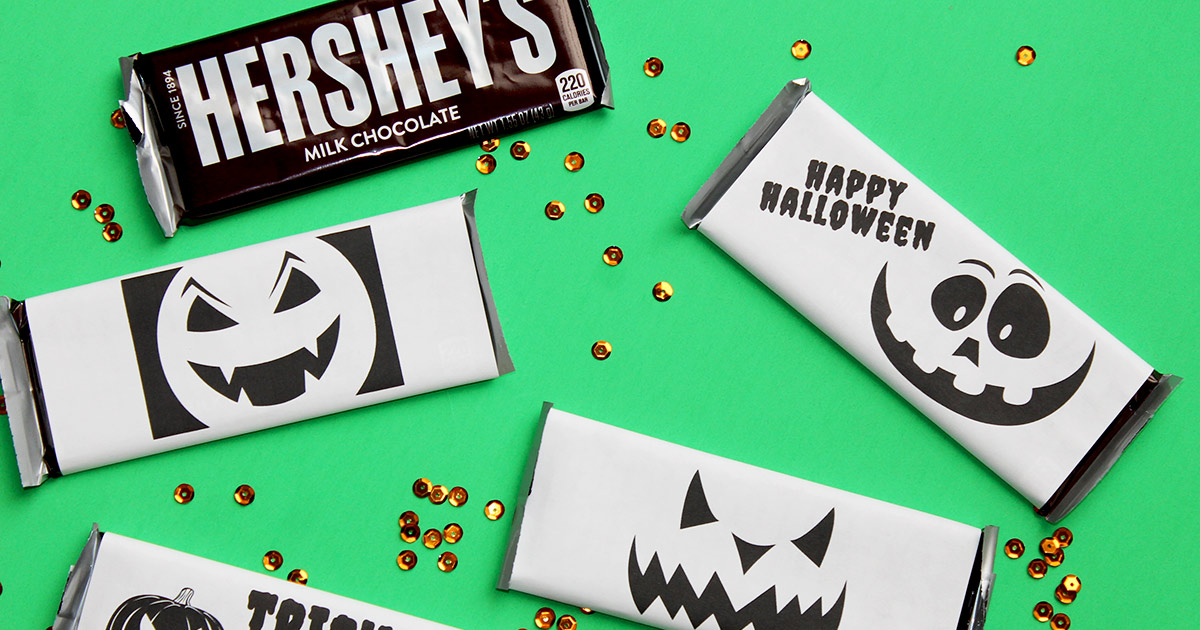 The labels I used for these full-sized candy bars were OL450 – 4.25" x 5.5". I used Halloween clipart found in Maestro Label Designer and also used the "Creepster" font for a ghoulish-vibe. Not passing out full-sized candy bars? No worries, we have plenty of other label sizes that perfectly fit other sized candies like Hershey's Kisses, Hershey's Minis, Life Savers, Tic Tacs, M&M's Minis Tube and mint tins. Shop all of our candy label sizes.
Grab the Halloween candy bar printable!
Want more pre-designed Halloween labels that you can personalize and use to punch up your party? We have a plethora of labels for you to choose from to celebrate Halloween like wine labels, address labels, treat bag labels, water bottle labels and even more candy labels. All you need to do is click on your favorite customizable label, add your personalized wording, and print. Happy Halloween!