How To Master Selling On Etsy With Penberthy Home & Body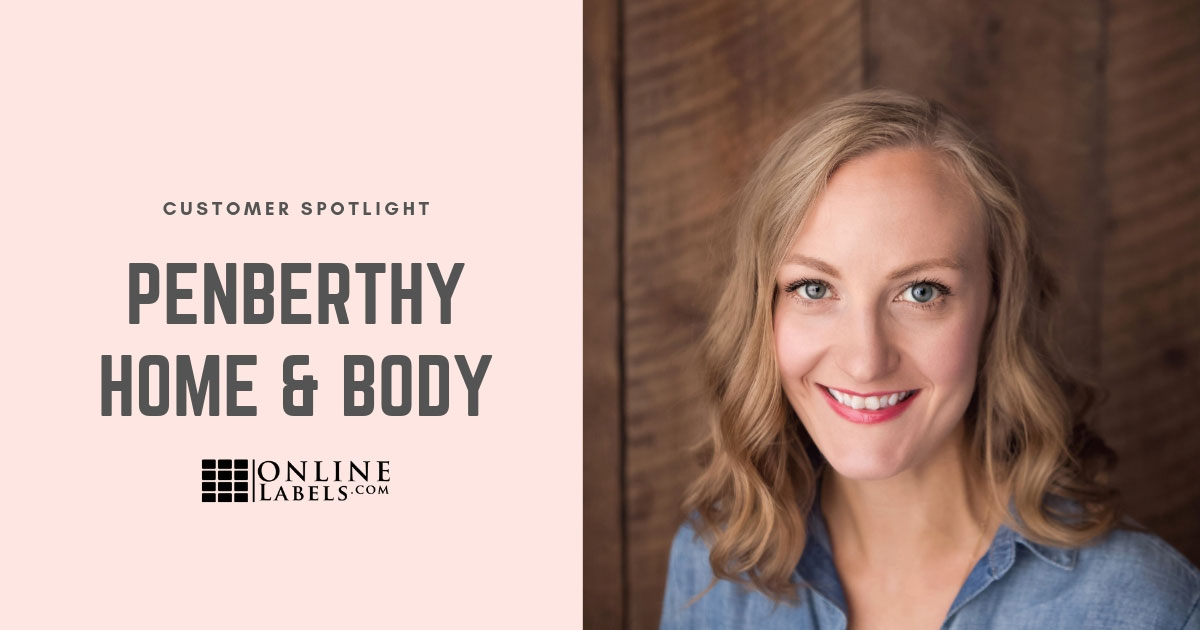 Courtney Penberthy started Penberthy Home & Body as a way to get rid of all the chemicals and synthetics around her home and children. Today, her business is booming on Etsy with dozens of products and hundreds of sales a year. Hear from Courtney on how she makes her shop and products shine.
OnlineLabels: How do you discover and create new products to add to your shop?
Country Penberthy: I'm a research junky with an already large collection of essential oils, so I went to work figuring out what products I could make myself and save some money. Plus, I love the control of knowing every ingredient that goes into my products and how I can adjust them for our individual needs.
As my kids get older and I research more, that product line has grown, shifted, and changed. There are some OGs that will always be a staple, and some new products added as I saw a need. I also always encourage feedback and listen to suggestion from customers, friends, and family. I have a laundry list of to-dos in my planner that I would like to add. My family acts as the guinea pigs, then friends, and then I decide whether to add it to my shop.
So, I guess that's a long-winded way of saying I discover and create new products by starting with a practical need, and adding appeal.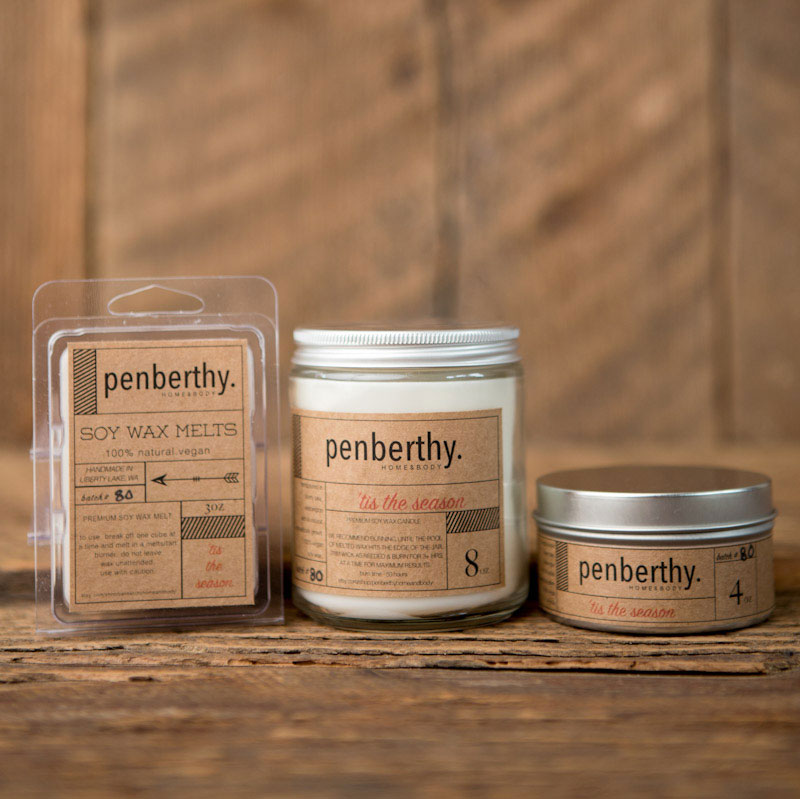 OL: How important is packaging and labeling to your brand?
CP: Packaging and labeling is very important to me. I choose amber glass bottles for products that contain essential oils, to protect them from any light damage. The labels themselves are also very important, as some of my products will be kept in customers' bathrooms, near water etc. I remember the anxiety of not knowing whether a label would hold up before I found Online Labels.
I've changed my labels a few times over the last 3 years as trends and my taste changes, but I want the end result to be something I'd proudly display in my kitchen or on my shelves, and hope others would as well.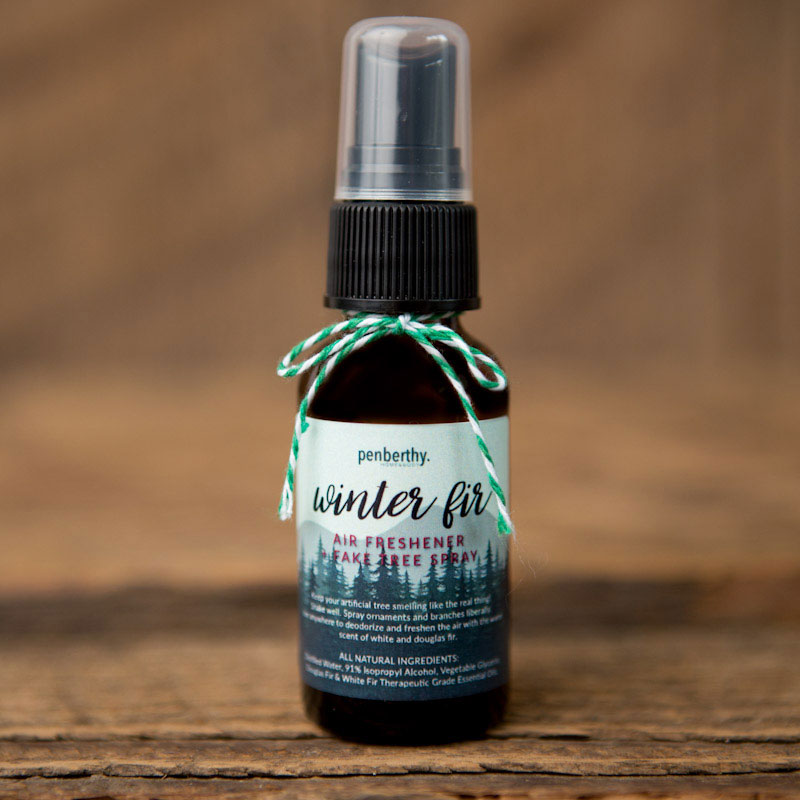 OL: What's your creative process for designing a new product label?
CP: I'm very visual and love products that not only are functional, but look pretty on shelves and counters. When I'm designing a new product label, I take the ingredients and purpose into consideration and design a simple aesthetic around that. Sometimes I look through photos of nature and vector sites for inspiration, too.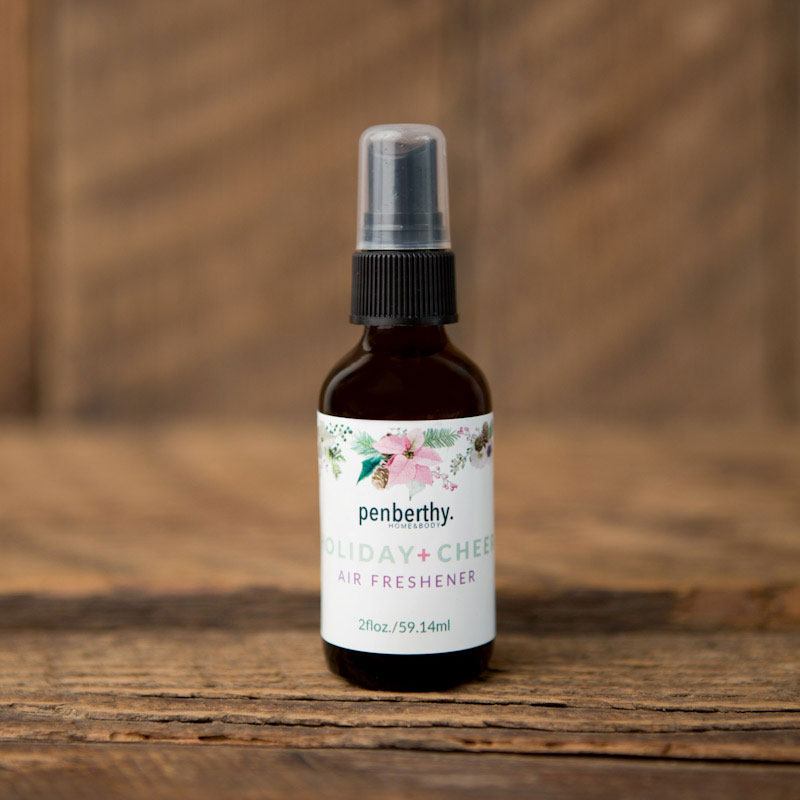 OL: How do you set your shop apart on Etsy?
CP: I think what sets me apart is that I really listen to customers and encourage questions and feedback. I reach out after new orders, especially large ones, to ask if they have any questions or concerns. I'm an open book, and I want people to know that every single ingredient in my products is thoroughly researched and is of the highest quality possible.
I appreciate every single name I see pop up in the orders, and want to do anything I can to make them as happy as we have been with the products they buy. I want to help families, encourage self-care, and maybe get customers one step closer to detoxing their own home.
I always include a handwritten note thanking them and samples of products I think they'd enjoy in relation to what they ordered. I try to put myself in their shoes, and also express how much it means to me that they are supporting my small business.
I also buy local!
---
OnlineLabels.com makes it easy for entrepreneurs to pursue their passion. Check out our other small business articles or jump into additional interviews with an Etsy beauty brand and Etsy candle entrepreneur.
Be sure to visit Penberthy Home & Body, too, for more inspiration.
---