The Best Teacher Tricks [With Free Printables]
You might be a first-year teacher, veteran teacher, or just one that's trying to get organized. One thing I do know teaching Kindergarten is that I love to start the school year with parent communication as a top priority. It ensures that students will have one of their best years in school.
Within this blog post, I'm sharing printable labels for homework folders, daily folders, and planners that the students take home. I've found that it's one of the easiest and quickest ways to communicate with parents and guardians (especially when 36 students are involved).
Supplies
We used the following items to make these cute folders for teachers to hand out to students and parents.
Assortment of labels from OnlineLabels.com
Student folders and school supplies
Planner and bookbag
Teacher/Parent Organization Projects
Student Planner Labels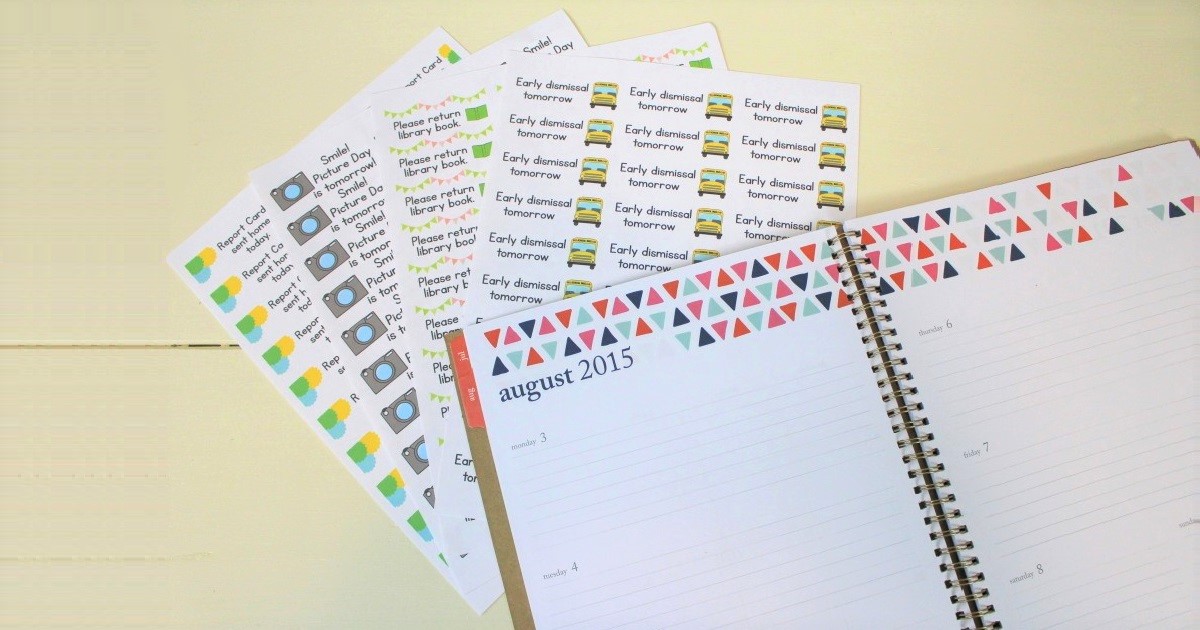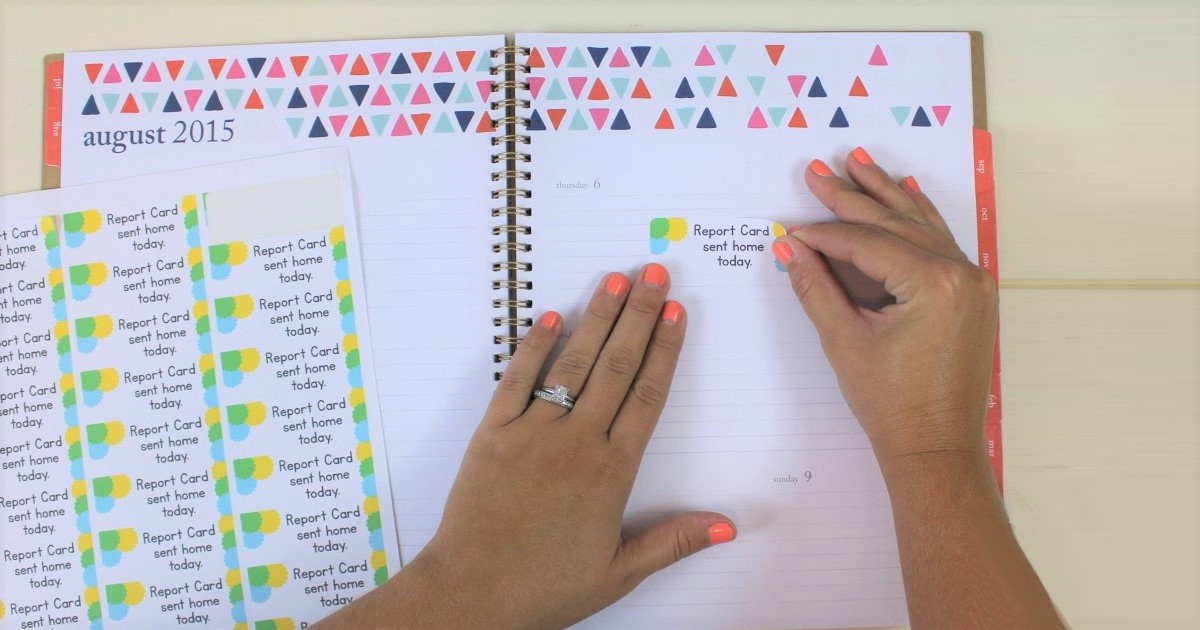 It's 3:05 in the afternoon and the students are dismissed at 3:15. All of a sudden the teacher realizes that he or she did not place a note in the planners reminding parents that the field trip is tomorrow and to wear sneakers.
Do not let panic set in.
Trust me, kindergartners will notice and take advantage. I might just be speaking from experience. I am here to save the day!
I have created over 20 different labels that will be useful throughout the entire school year that are quick notes to send home to parents. These notes include field trip reminders, report card sent home, study spelling words, and return library book just to name a few.
There are also some motivational notes for those students who worked extremely hard during the school day.
Teachers, make your life easier and print the free printables rather than writing "Early dismissal tomorrow" 30 times.
Blank Labels
Printables
Student Homework Folder & Daily Folder Labels
Homework Folder
By keeping the homework folder separate from the daily folder, it allows students to be organized. It further allows parents to know exactly what's assigned for homework week-by-week.
Within my classroom, we turn in weekly homework every Friday. By having the homework folder labeled with the student's name on the front, it makes it easy for to check and return folders quickly.
Make homework a stylish priority!
Daily Folder
Using a daily folder for home and school communication is a great tool to use year after year. Newsletters, graded papers, field trip forms, notes, and fundraisers can be sent home to parents through the daily folder.
Parents can also return forms and notes through the same method. Teachers know right away where to look for important information and paperwork when it's due or needs to be returned.
Blank Labels
Printables
---
Get started by printing these labels for folders and planners to use throughout the school year. As I mentioned before, it doesn't matter if you are a new teacher or veteran teacher. Starting the year organized for you, your students, parents, and guardians will set you up for success in the long run!
Student folders and school supplies: Walmart || Planner and bookbag: Target || Clipart: Digital Dollface
Bonus
Did you know 51% of teachers polled said that general classroom supplies were not adequately covered by school budgets? Or that teachers spent an estimated $1.6 billion out of pocket in 2013? Of course you did, you're a teacher. We want to help increase your available resources on a limited classroom budget. Below, you'll find a fun infographic with money-saving solutions.
---
OnlineLabels.com is proud to support teachers. Find helpful topics across our site including contact information magnets and student number printables.
Are you a parent or student? Check out our free back-to-school label templates and pencil holder DIY project, too.
---