Pet Emergency Dog/Cat Home Notification Label Templates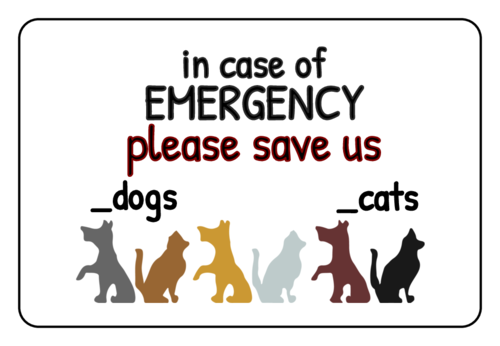 Categories:
Organization Labels
,
Warning Labels
Tags:
Emergency Labels
Description:
Print these pet emergency label templates and fill in how many of each pet you have. They let rescue teams know exactly how many of each pet to look out for in case of an emergency.
We found
31
compatible sizes. Choose a template below to edit this design.
8.5" x 11" Sheets
2" Core Inkjet
3" Core Inkjet