Valentine's Day Gifts For School Classrooms
Valentine's Day is such a fun and special time for children as they celebrate with friends during their classroom party. Cards, candy, and laughter can be seen throughout the afternoon as students celebrate together.
This year, make it a year to remember for your child. Create that same excitement by making these boxes for your child to deliver to his or her classmates. Set aside no more than an hour to create the ultimate Valentine's Day treats. They're budget-friendly, quick to make, and cute as can be.
Here's how you can make these in a single afternoon along with the free designs you can download right now for your labels.
Supplies
In addition to the labels and printables listed below, you'll want to get 1 small box per students, 4 Hershey's Nuggets per student, and some pink and white shredded filler.
My boxes came from Hobby Lobby, 2 to a pack. They can be found in either the baking or packaging section of the store.
Instructions
Step 1
Apply the "Special Delivery" label to the top of the box. Don't forget to write who the Valentine is to and from. There are spaces provided just for this.
Step 2
For the inside of the box, stick the "Happy Valentine's Day" label to the underside of the lid. It's a surprise message for when they open their box.
Step 3
Wrap the X and O stickers around the Hershey Nuggets and place four in each box so that it spells "XOXO." Repeat these steps until you have all of your Valentine boxes made.
Step 4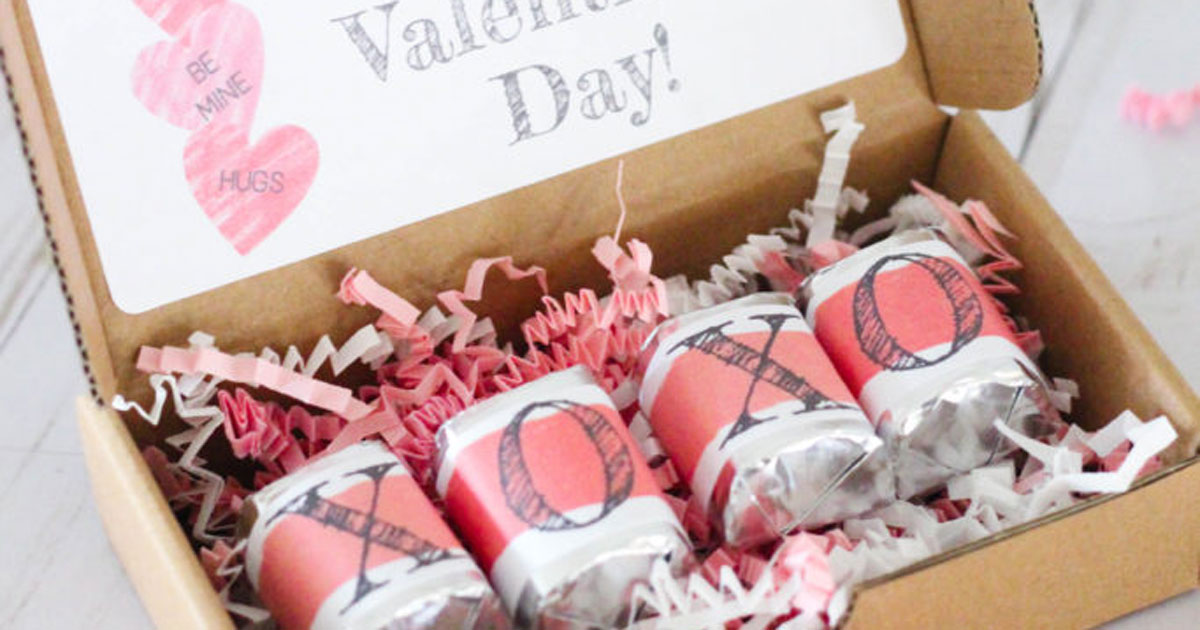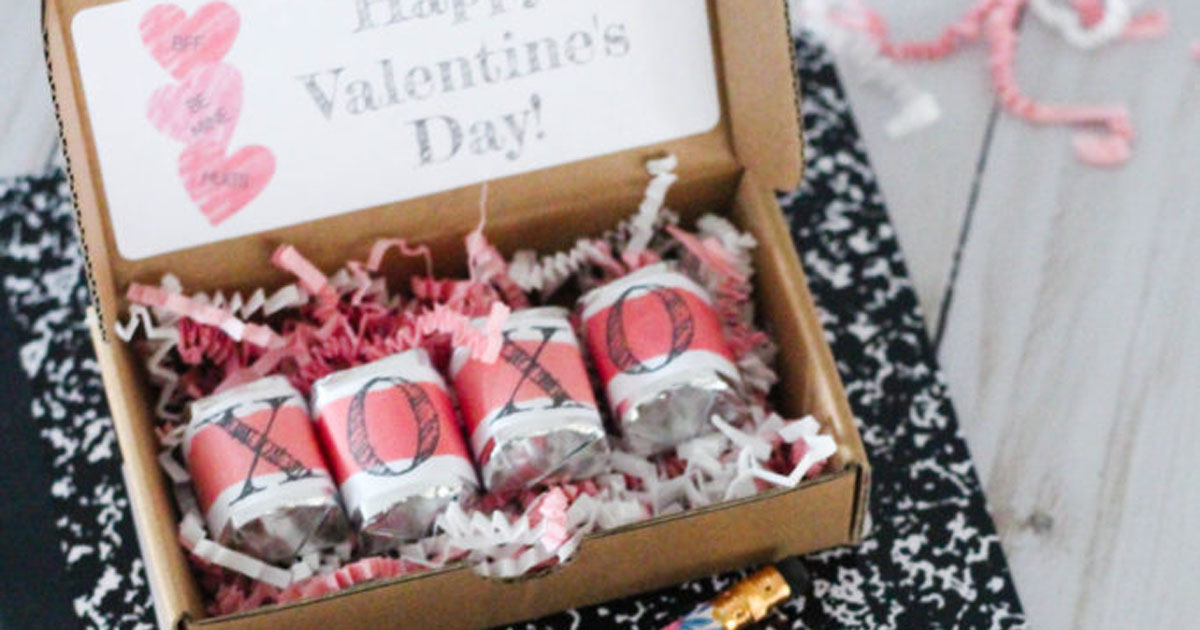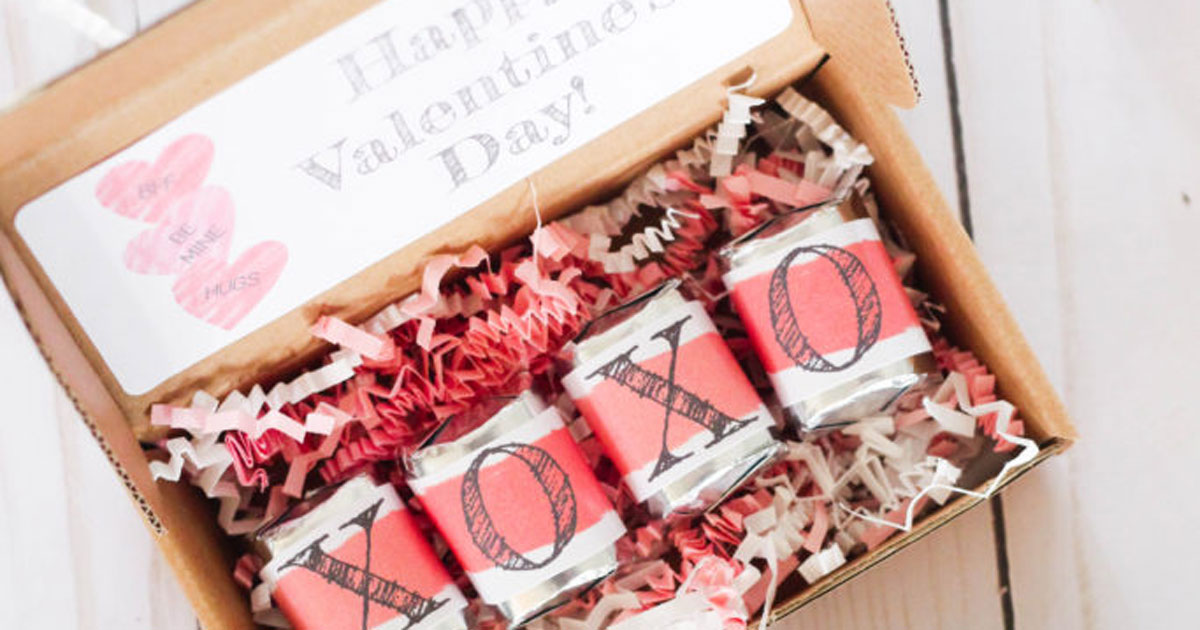 Mix the pink and white shredded filler in a bowl (this will help prevent a huge mess). Place a small handful of the mixture in each giftbox.
---
This is a quick and easy Valentine's Day gift to make with your child's school party. With the free designs and labels from OnlineLabels.com, these Valentines can be created in less than an hour ... not to mention the fun you'll have creating them.
Make sure to buy a little extra candy so you can have a piece or two while you create them!
Looking for other easy Valentine's ideas? Label lollipops or browse our favorite V-Day label templates.
---