How to Start & Grow A Candle Business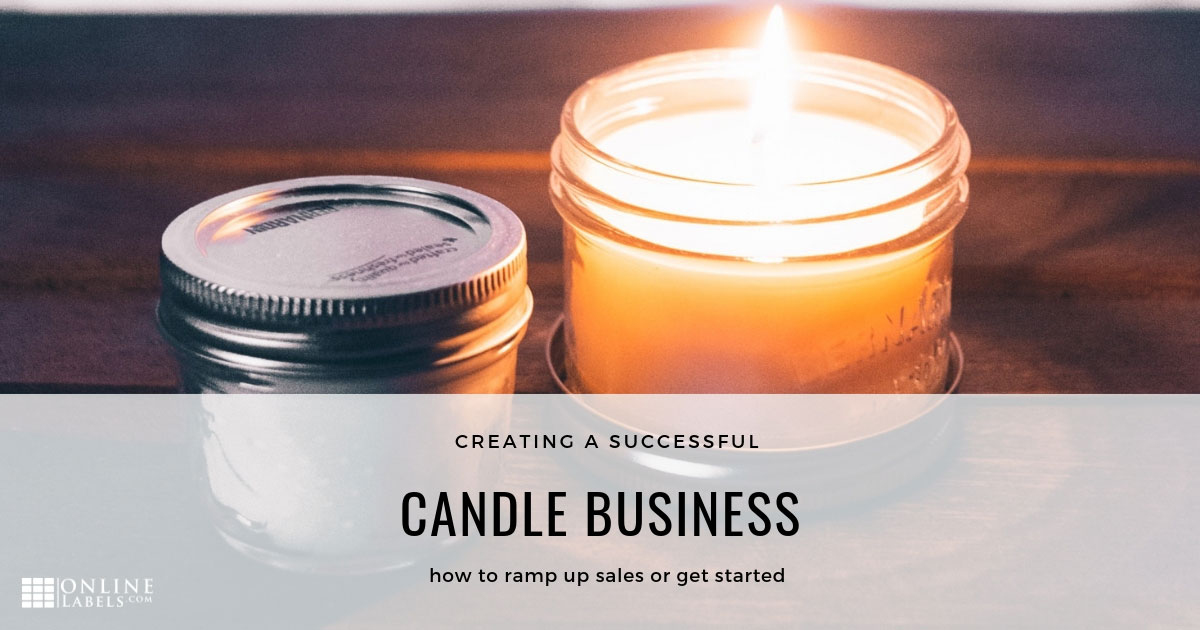 There are more than 2,000 varieties of candles available in over 10,000 scents. With such an abundant marketplace, how can you build a candle business that stands out? Whether you're just launching your company or simply looking to boost sales, we're here to help.
Below, we explore tips for branding your business, marketing your products, selling, shipping, and more.
How To Brand Your Candle Business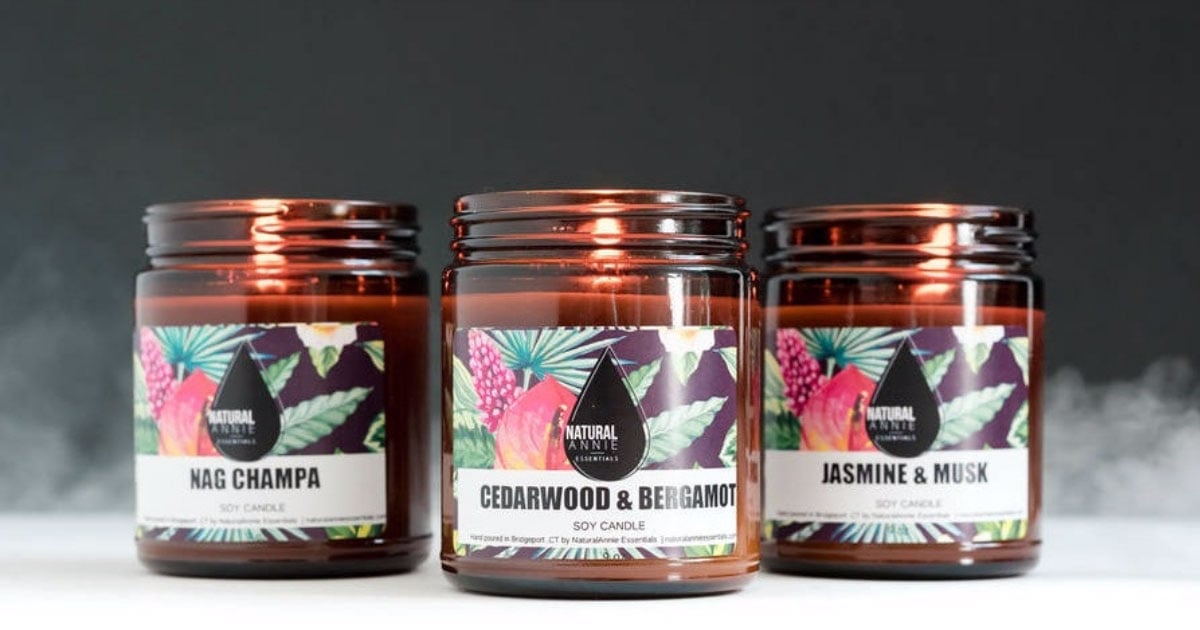 Your brand will distinguish your products from competitors in the marketplace, so take care when creating it. Decide what your company is going to represent, who it's going to stand for, and how you want your customers to feel.
If your brand is a sensual one that will inspire relaxation, consider incorporating pastels. Or maybe your candles are nostalgic – scents from grandma's kitchen, your childhood home, etc – in which case your brand might lean toward a rustic, faded palette.
Perhaps it's neither of those and your candles are fun and happy (neons) or luxurious (metallics). Keep in mind throughout the process how that might coordinate with the scents of each candle.
Asking yourself these introductory questions can help you build a brand that will reflect your mission and goals. Then follow your idea through to the end. Come up with a logo, full-fledged color scheme, tagline, and more. Once you have the basics figured out, you can even start building email accounts and social media channels.
For more tips on creating a professional business, read our 4-step branding guide.
How To Package & Label Handmade Candles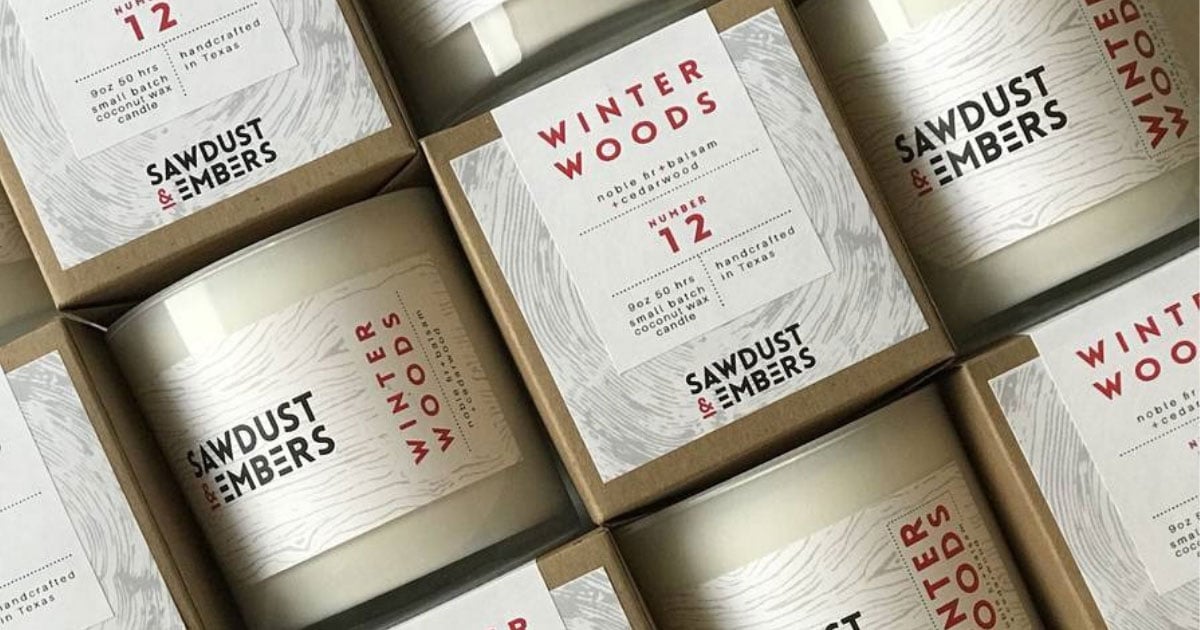 Once your branding is figured out, consider how you want to package it. Do you plan on pouring your candles into amber jars, mason jars, glass jars, metal tins, or something completely unique? Does your container have a lid or are you labeling the side, or both? Should you put your labeled candle into a labeled box?
Once you've figured out your containers, ask yourself: What are you going to put on the labels themselves?
Your candle label design should always include your company logo and website, a list of ingredients, a location for where it's made, the weight/net quantity, and the flavor/scent, for starters. You also want to include a candle warning label to keep your customers safe.
Check out more product label design tips.
Where To Sell Handmade Candles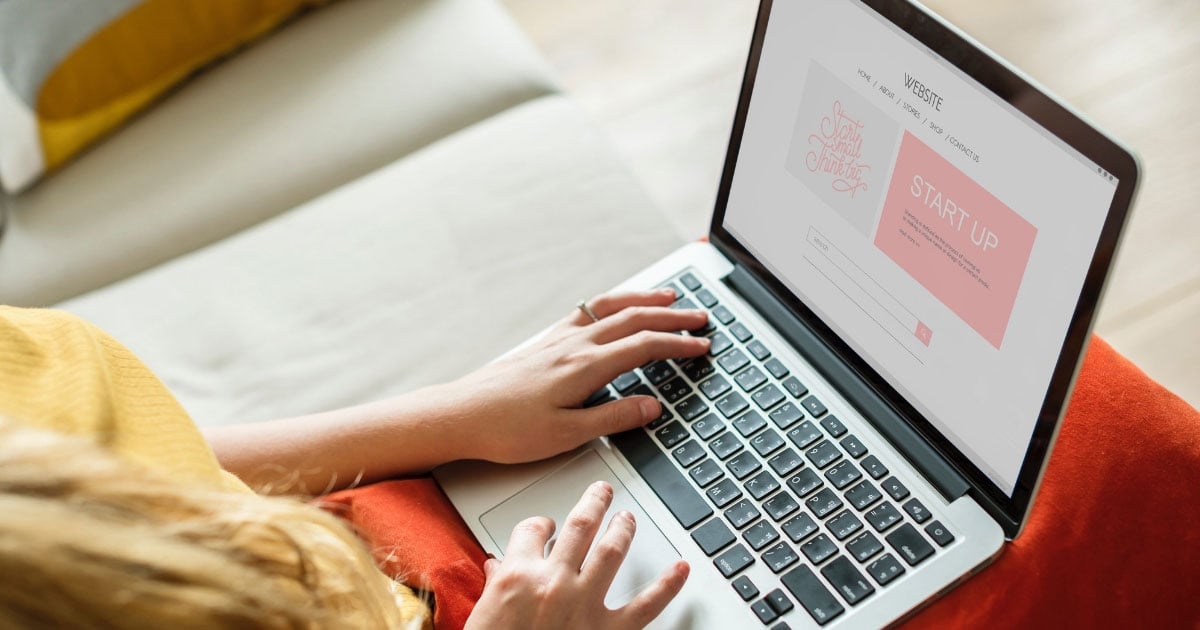 Once you have your products prepared and ready, you need somewhere to sell. Below are popular options for online and offline selling for small candle businesses and hobbyists.
Your Website
The best place to be in this modern age is online. If you're up for building your own website, go for it! Sites like Shopify and BigCommerce make it easy for anybody to tackle their ecommerce dreams. Learn more about website builders.
An Ecommerce Platform
Marketplaces like Etsy and Amazon Handmade are great introductory tools. They provide the internet framework and customers, plus, customers already trust the sites for transmitting payment. Explore B2C marketplaces and B2B marketplace options for your business.
Farmer's Markets
Most cities have local outdoor shops and markets that meet on a weekly or monthly basis. See if they're accepting new vendors and get out there! People like to buy from people, so this could give you the facetime you need to get your brand up and running. Find out how to sell at farmer's markets.
Pop-Ups & Craft Fairs
Pop-up shops are temporary retail locations. They happen in big cities around the holidays and for special occasions. You don't need to rent or own any space to participate and there's an implied sense of urgency around your product since it doesn't last long.
Craft fairs are similar in that they're only around for a limited number of days. Hear from an expert seller on selling at fairs & markets.
Boutiques
Boutiques are another great option if you don't offer enough products to fill a whole store or aren't ready to take that next step. Boutiques are perfect for unique products, as they're usually diverse and full of personality themselves. Handmade, non-mass-produced products really do well in these types of shops. Check out these tips from a boutique owner.
Your Own Brick-And-Mortar
If you're looking for the greatest amount of control over your product and your customer experience, it may be time to find your own storefront. This guarantees your customers always know where to find you, you don't have to sacrifice a portion of your sales, and you can set normal operating hours.
If this is the right choice for you, consider everything that goes into expanding. Here are 9 expenses that come with growth and tips on opening a physical location.
How To Ship Handmade Candles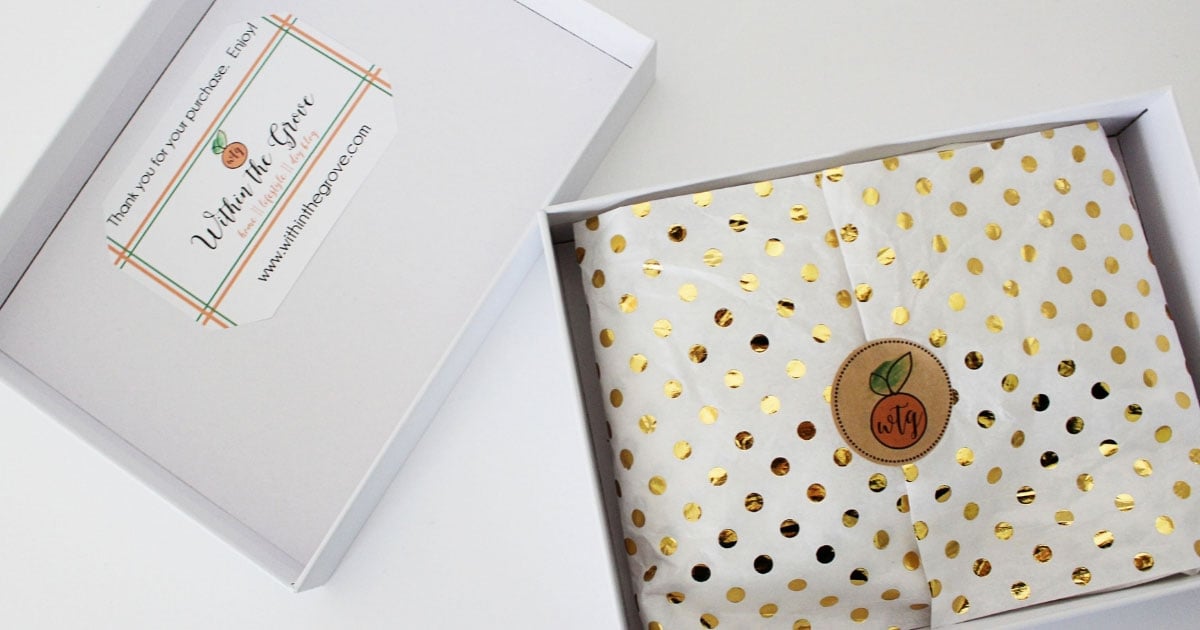 With social media, the user experience and "unboxing process" is everything. Do you plan to brand your shipping bags or boxes or simply use what's provided by your shipping carrier?
Whichever route you go, be sure to use high-quality materials that match the brand you built. Include bubble wrap or packing peanuts around your product to keep it safe during transport. Packages can get banged up, dropped, or tossed around in transit.
Equally as important is the candle itself. Most people consider the box and container when packaging a candle for delivery, but not the product inside.
Take caution shipping your products during certain seasons. When shipping candles, temperatures can fluctuate. Your wax could melt or warp in hot environments or crack in cold ones. Some sellers recommend frozen gel packs for the summer months or packing them tightly for warmth in the winter.
---
Are you ready to tackle the candle market? Create your personalized candle labels today. Shop our blank candle labels, then use Maestro Label Designer and our free candle label templates to get started.
Already have your design created? Send it to us and have your labels printed for you on sheets or rolls! Custom printed labels on rolls are more cost effective at a larger quantity, so consider this if you want a more efficient labeling or packaging process.
Want more support before jumping in? Hear from a candle entrepreneur on starting a candle business or check out our commentary on candle labels + feedback on customer candle designs.
---