How We Helped A Local Restaurant Craft A Sell-Out Cocktail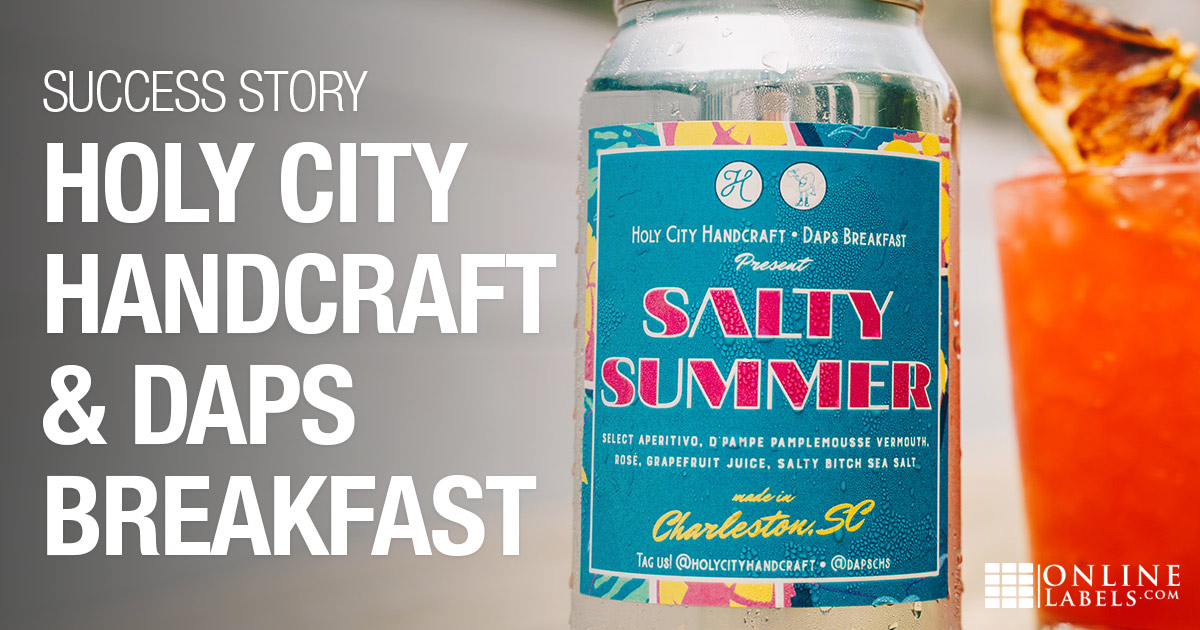 As a business owner, being able to approach challenges with flexibility is crucial for success. Daps Breakfast and Imbibe, located in Charleston, South Carolina, knew this and determined they needed to adapt to the "take-out" mindset of 2020. They partnered with local cocktail influencer, Miguel Buencamino, founder of Holy City Handcraft, to bring customers their first canned cocktail.
This partnership resulted in the release of Salty Summer, "a hybrid between a Spritz, Gose, Negroni Sbagliato and a Salty Dog." This very-limited release brought about a unique challenge; How would they get professional labels for a small-batch run before the release? That's when Holy City Handcraft and Daps turned to OnlineLabels.com.
Can you give us some background into Holy City Handcraft and how the collaboration with Daps came to be?
Miguel: I've known Jeremiah and Nick at Daps for quite some time now. We've always talked about finding a way to have our brands work together to produce something fun and creative, like a pop-up or even a drink menu item. I've never really been able to commit since Holy City Handcraft was just a hobby at that point and my day job always took priority. Once I transitioned into Holy City Handcraft full-time due to COVID-19, Jeremiah reached out to discuss finally partnering up on a collaborative cocktail for their U.S.S. Friendship Plate initiative. It was the perfect platform to have our past ideas come to fruition.
Tell us about the product you created. Why was there a need for a canned cocktail?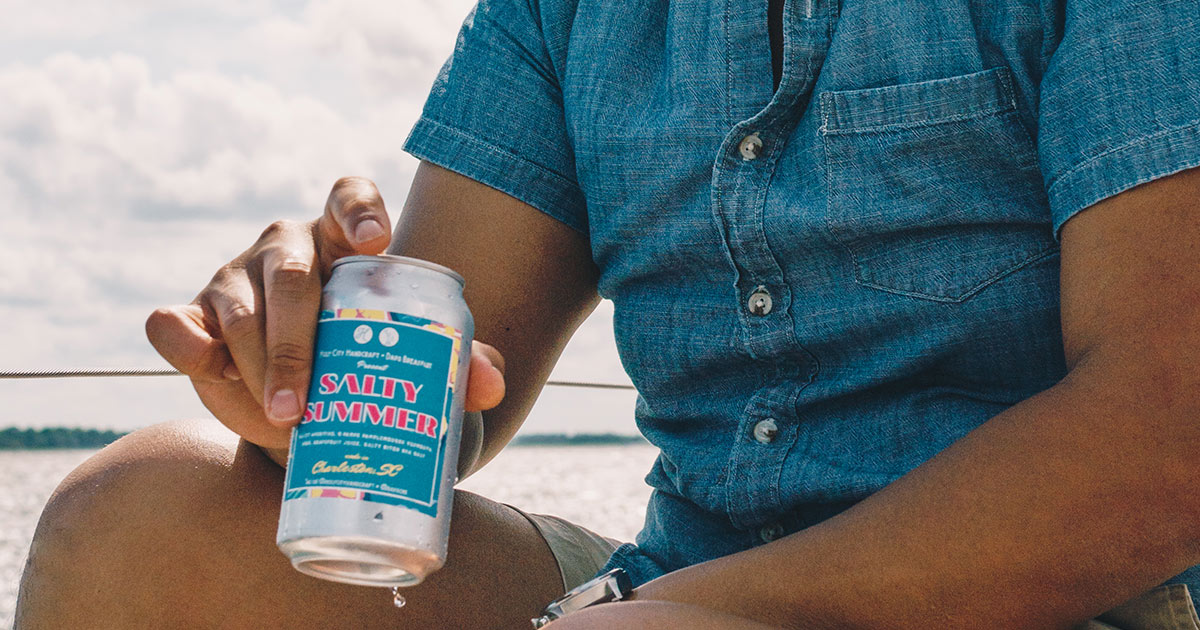 Miguel: Since summers here in Charleston are typically hot and humid, we knew we wanted to create a cocktail that was perfect for the climate. We also wanted something approachable, versatile, and easy to drink – no matter the social situation. Due to the beverage laws in the state, our options were limited, but Daps was already canning Mimosas to-go which was a perfect fit with their breakfast/brunch-centric menu. The mimosas were a hit so we knew we could create a low-ABV cocktail for the masses and that there would be a demand for them. Since most of my content is digital or recipe creation on Instagram, I've never had a physical product that folks could try in person. This was a great opportunity for people to drink something they saw on my feed.
What was the timeline for the project? How soon did you need the labels?
Miguel: The turnaround time on this was very short. We decided on a recipe and mocked-up label designs on a Friday and wanted to start canning/selling the cans in one week. We were blown away by the thoughtfulness of using weatherproof labels and the speed at which the labels were printed and delivered.
How did the weatherproof material hold up on the canned beverages?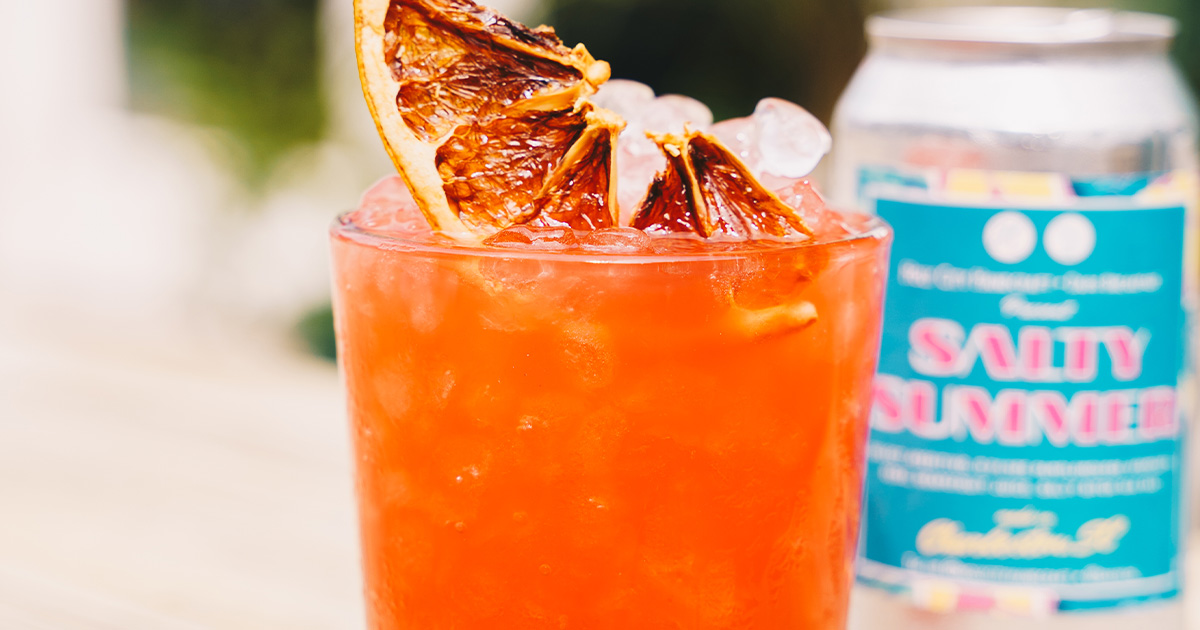 Miguel: These held up well — we applied the labels on cold cans with condensation and they stuck on with ease. I also threw a couple in a cooler full of ice for a sailboat ride over that same weekend and they never shifted or scratched. I loved the durability of the label along with the look.
What was your impression of the print quality of the final labels? Did anyone take notice of the design?
Miguel: The label and printing was high quality and drew immediate attention. I feel as though our consumers wanted to purchase it without even fully reading the label, which I feel is a sign of great product design in combination with marketing and promotion.
Do you see take-home cocktails as an industry that will continue to grow?
Miguel: YES, 1000%. I think local agencies would be foolish not to let it grow — it's a great way for bars/restaurants to continue to make income despite the current pandemic and economic climate.
Can you share how the collaboration performed?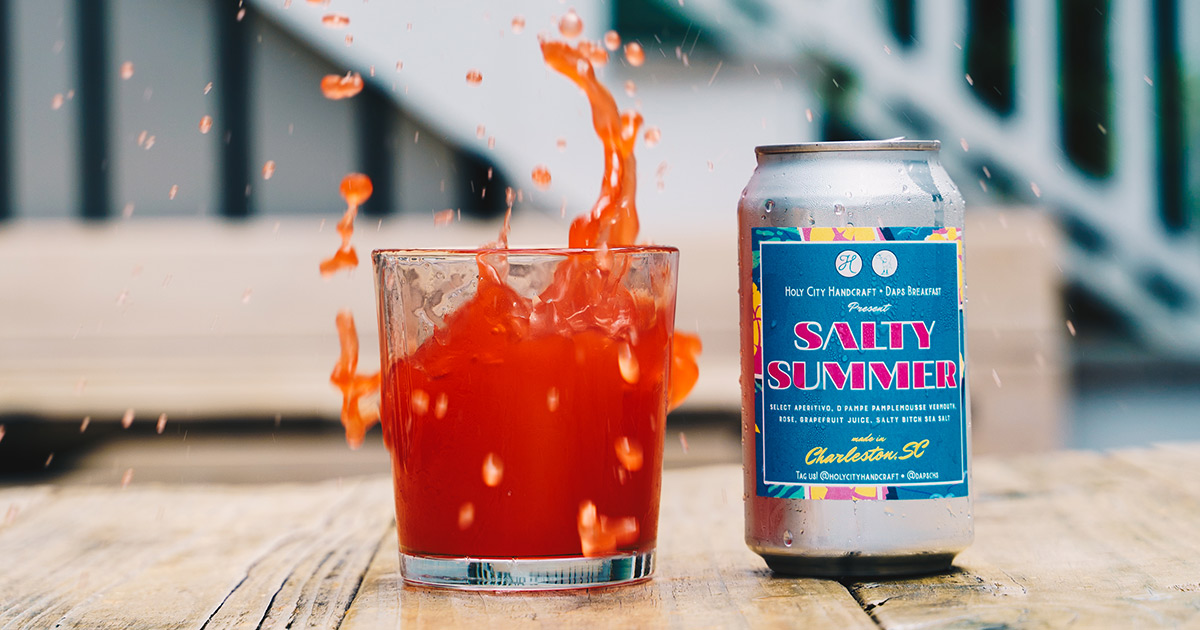 Miguel: The cans sold out in less than 24 hours — I was personally blown away. In terms of social media performance, the weekend garnered over 20K combined impressions and over 900 actions/engagements for any posts (stories+feed) related to the cans just on @holycityhandcraft. There were over 20 separate static or story posts/reposts with attribution from individuals who purchased the cans and over 50 direct messages/comments inquiring about the availability of the can outside of Charleston. Needless to say, the collaboration, cocktail, label design and content was a success.
---
Inspired to get started with custom printed labels? Get a free quote or check out more entrepreneurial success stories including how we helped this local vegan bakery create professional branding and why Sanford's first microbrewery turned to us for their own small-batch release.
Are you interested in printing your own labels? Browse our entire catalog of label sizes on sheets and rolls or begin your custom printed order today.
---