How To Market Your Products as Collections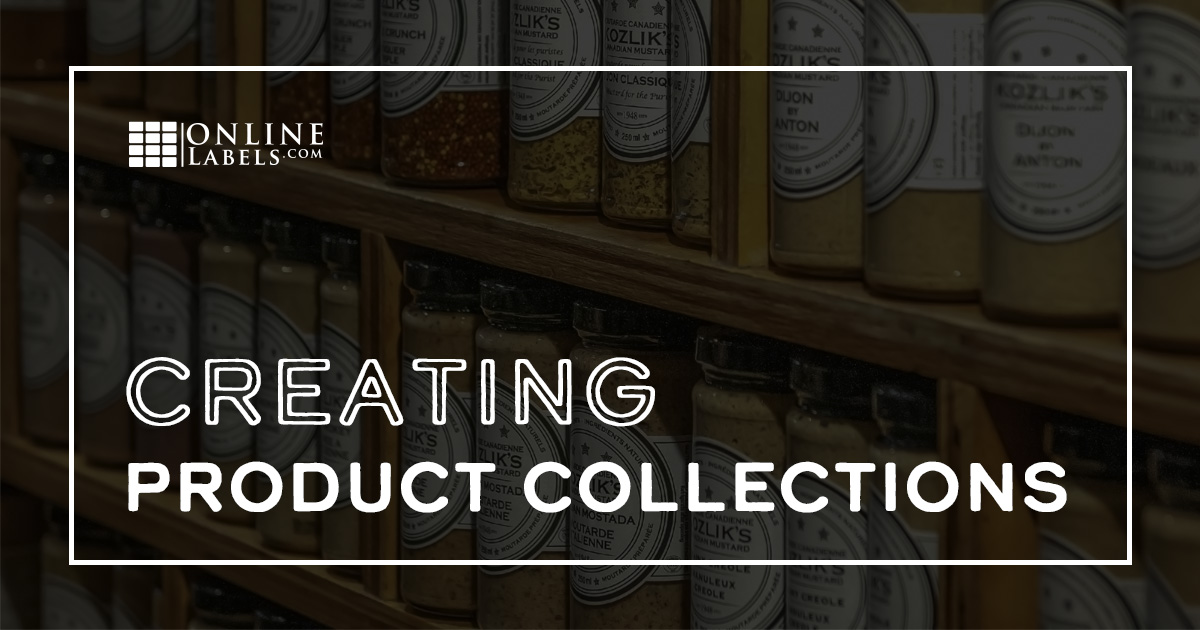 You've seen product collections before. From holiday gift sets to themed ranges, they are enticing marketing tactics that can upsell your customers and generate more revenue.
So where do you start?
At its most basic, a collection is a group of products that fall within a common theme.
Why does this work?
It makes it easy for customers to know which collection fits their needs.
It gives a subconscious sense of urgency to purchase a product for "that special occasion."
There is potential for larger sales per customer.
When determining how to develop a collection to market for your business, here are some things to keep in mind.
Cater to the Vibes Your Customer Desires
Depending on your type of business, selling can be more than just selling the product itself — it's also about selling an idea, vibe or lifestyle.
Take an essential oils business, for instance. While their ultimate goal is to sell their oils and diffusers, their secondary goal may be to sell the need for relaxation and wellness.
Determine why people shop from you in the first place. Why do they love your products and brand? What should they feel when they use your products? People often choose to buy from a specific company because of how it makes them feel. A common example is Starbucks — people feel a connection and sense of luxury when drinking coffee from Starbucks vs. coffee from the corner gas station.
So flirt around with the feeling that keeps bringing your customers back for more. If your brand makes them feel sophisticated, green-conscious, fun and bubbly, or laid back — incorporate that into your collection.
Let's go back to the essential oil business. The owner can expand on the idea of relaxation and wellness to explore similar vibes to help market specific products they offer. They may decide to develop a collection of essential oils that help "energize," or create larger gift sets that include a diffuser plus three oils for a specific, similar vibe — whether it be for energy, good sleep or overall well-being.
These items can be bundled together and sold at a discount, or marketed as complementary items. A customer shopping to satisfy the need to be "energized," is likely to consider adding a few extra items to their shopping cart from a similar collection.
Use Seasons to Your Advantage
There are four wonderful seasons to get creative with when marketing your products.
Offer season-specific products: you create/offer products that cater to a specific season of the year. Examples of this include fall-scented candles or beach toys for the summertime.
Market your products for a specific season: this one requires a little more creativity but can save you money on product creation/production in the long run, as you won't have to create new items. Instead, use your marketing tactics to make your current product line "perfect" for each season.
Keep Holidays in Mind
From Valentine's Day and Mothers Day, to Halloween and Christmas, there are endless ways to market product collections by holidays. Now, this doesn't necessarily mean you need to "theme" your products for a specific holiday, you just have to make them desirable for a specific holiday.
Here's an example. A relaxation collection of essential oils can be marketed as an ideal gift for mom on Mothers Day. A relaxation theme can also be marketed as a New Years resolution collection. It requires a little creativity, but the possibilities to market collections for different occasions are there.
Once you've determined which type of collection you want to promote, it's time to market.
Develop a Marketing Plan
You likely already know who your target market is and how they prefer to receive information. Here are several ways you can market collections to your customer base in order to maximize sales and overall exposure.
Email marketing is a classic method that's still effective for companies today. In fact, studies show that shoppers spend nearly 140% more when marketed via email. The key is to keep your email marketing emails simple and to-the-point, highlighting the specific collection and emphasizing its benefits, as well as urgency. This can be an upcoming holiday or shipping cutoff time. Including an offer can also help increase sales. Here are some tips on how to write catchy marketing copy.
Social media marketing, while relatively new, has proven to work. With a plethora of platforms available now, you're sure to find one to suit your goals. Research how to effectively reach large audiences organically in your target market via each platform. Keep in mind that the strategies and styles to make a successful social media marketing campaign will vary by platform.
In-store signage (or tent signage if you're selling at a farmers market) makes it easy for shoppers to determine which line of products best fits their needs. An excellent example of this is The Body Shop. If you've ever walked into one of their stores, you'll notice each display is clearly color-coded to represent a product ingredient, and each type of product with that specific ingredient caters to a different skin type. Customers looking to treat breakouts know to head over to the green section, while those looking for brighter skin head over to the orange section — and each section offers a collection of products within that range.
Labeling your products according to which collection they belong to also comes in handy. You can still keep your labeling on brand while making slight differences to help easily differentiate between collections. OnlineLabels.com offers labels by product and allows customers to use the free Maestro Label Designer to design custom labels for professional and self-printing.
Partnerships and collaborations are incredibly popular, especially with influencers. If you're on a tight budget, aim for micro-influencers — many are willing to accept your product(s) for free with some talking points to promote across their social media. And if you're a small business, see if there are influencers who live in your area who are willing to partner with you. You can also opt to collaborate with other brands to boost your business.
Promotions give customers the incentive to explore different products within collection. A loyal customer who's been using a clearing face cream may not have considered trying the clearing face wash in that collection. However, a BOGO sale or promotional discount of some sort opens doors for people to buy and try other products within that collection and (hopefully) become loyal to those products, as well. Learn more about upselling/cross-selling to increase profits.
Determining the best options will depend on your goals and target market. Definitely consider using multiple marketing mediums at once to maximize exposure and to learn which methods are most effective.
---
No matter which collection-creating tactic you choose to adopt, it's essential to develop collections that make sense for both your customers and your brand. Together with a strong marketing plan, you'll be able to give your products new purpose and improve sales. For more business and marketing tips, see the check out of all of our articles.
---