How a Brand Collaboration Can Boost Your Business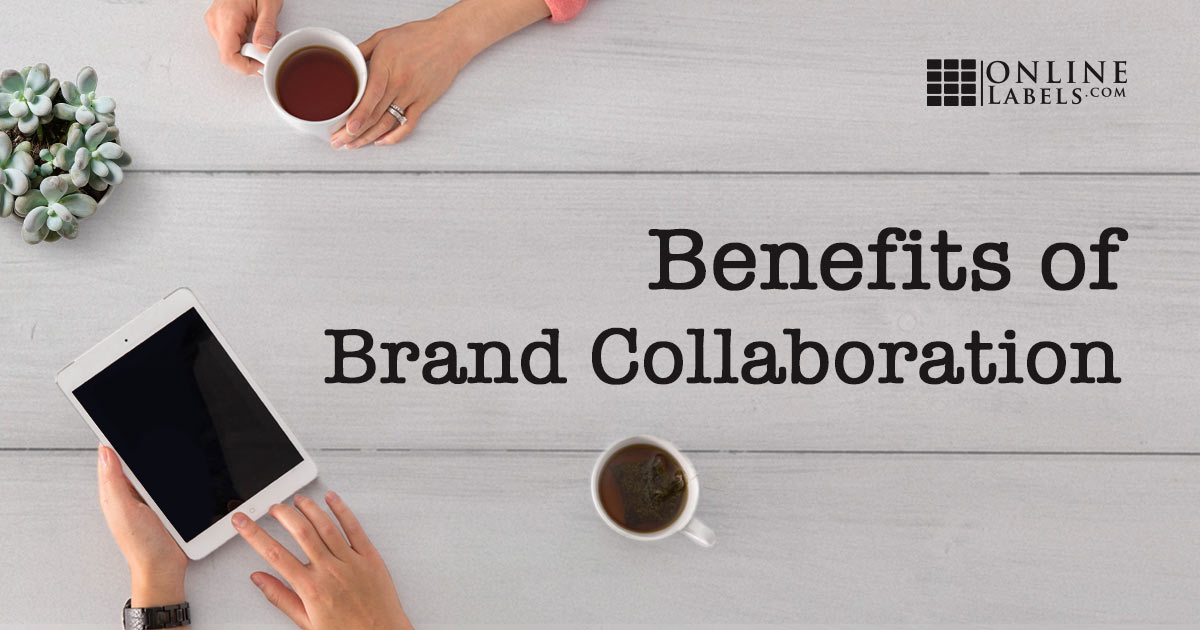 Collaboration is a powerful and strategic tool for any type of business. Sometimes called a "strategic alliance," this tactic can help you grow your business to new levels by forming impactful connections, getting in front of new customers, and creating a new product or service you may not pursue otherwise.
When collaboration is done right – meaning both sides work together on a mutually beneficial opportunity – the end result will certainly be worth the time and effort invested. Here are five reasons you should explore collaborative pursuits for your small business.
Draw Inspiration
There are always different, and possibly better, ways to do things. Different techniques to try, new tools that can save you time and money, or even business ideas you wouldn't tackle on your own because you may not have the resources.
There are an abundance of inspiration resources: blogs, magazines, and books for example. But if you're not sharing and discussing those ideas, the benefits are limited to your own perspective and experience. It's crucial for a business owner to get outside their own head and explore new perspectives. New ways of thinking trigger creativity which is vital to keeping your business competitive in the market.
Additionally, think of the ideas or resources that another type of business may have access to that yours does not. An example could be a candle company collaborating with a graphic designer on a unique label for a new candle collection — the designer may have connections or resources for a different type of label material that could elevate the product. Without that collaboration, the candle company may never have access to or knowledge of this different element.
See how we helped a Charleston breakfast spot launch a limited edition canned cocktail.
Grow Your Network
Successful entrepreneurs are always meeting new people with common interests and building a list of contacts and colleagues. Success in business often requires connections, business alliances, and like–minded peers to grow and stay current. Imagine how your business would dwindle if you continued to network with and sell to the same group over and over again.
While every contact you make may not result in collaboration, every time you reach out to someone to explore the possibility, you're expanding your network in a positive way.
Save Your Business Money
A collaborative relationship often involves sharing the required workload intellectually, physically, and monetarily. For example, if you collaborate with another business and part of the terms involve sharing development and marketing expenses, you can double your budget while reducing costs. As long as all parties are equally invested in the success of the collaboration, you'll certainly get a bigger bang for your buck than if you were only using your own resources.
Additionally, think of the resources another type of business may readily have access to that yours does not. Examples could be wholesale suppliers, industry connections, or access to other ideas or services unique to their business experience.
Build Intrigue
While this pairing may seem unusual, BMW and Louis Vuitton serve a similar demographic. Both brands are in the business of luxury and appeal to an affluent demographic. To drum up interest for their new sports car, the i8, BMW partnered with Louis Vuitton to design an exclusive, four–piece set of suitcases and bags that fit perfectly into the car's rear parcel shelf. The collaboration was a great awareness builder and led to an increase in site traffic for both brands.
Collaborations draw people in. When two companies post about their collaboration on social media and tease the new product or idea, interest will pique and both companies benefit from free marketing and promotion. In cross–promoting the collaboration, loyal customers from both brands will want access to the limited product supply, which in turn creates demand and hype for your new product.
Social media is the best way to build intrigue for an upcoming product or collaborative venture. Use Instagram and Facebook Stories to show behind the scenes moments of collaborative meetings, product designs, photoshoots, or anything else that shows enough to garner curiosity, without giving away what's in the works.
Create a Win–Win
In 2013, Pottery Barn and Sherwin–Williams created an exclusive line of paints and added a new section to Pottery Barn's website helping customers easily select paint colors to complement their furniture choices.
When choosing collaborators, finding a partner that serves an audience similar to your own is key. The most beneficial collaborations serve both businesses involved, so think about what avenues you're interested in but may not have the means to pursue on your own.
Small business collaborations don't necessarily require a significant time or financial investment if you think creatively. Collaborations can range from free publicity to working together on a product or service. Here are some examples to get your gears turning:
A wedding venue hosts an open house which creates an event for interested couples to attend, while vendors such as photographers and florists can set up a booth to show off their wedding services.
A candle company collaborates with a soap company to create a collection of new scents and combined gift sets.
A floral shop sells locally made candles in their store, while the candle company sells floral bundles. Each business gets additional eyes on their products without extra effort.
---
Brainstorm some ideal business ventures, look for local brands that would make for a unique partnership, or reach out to your existing customer base and ask what they would like to see. You have endless possibilities to broaden your business.
Want to learn more strategies to grow your business? Check out all of our small business articles or join our exclusive Facebook Group for entrepreneurs.
---