The Legal Side of Starting a Business: Getting Insurance & Licenses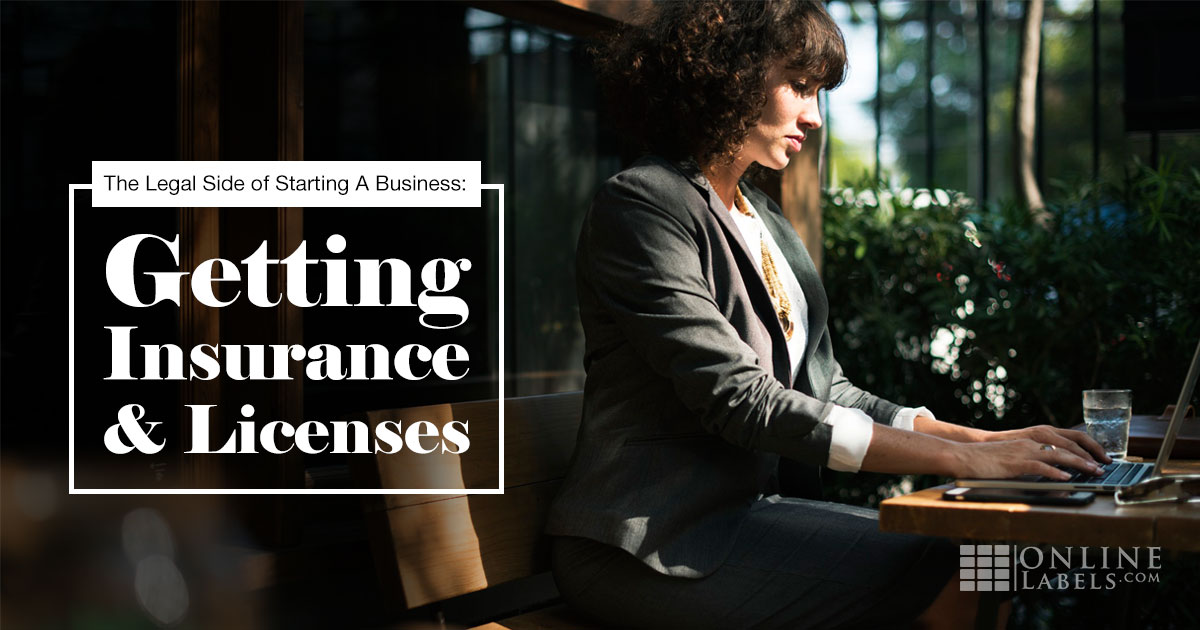 Before you get to selling your products or services, consider any legal implications. Investing in legal counsel for insurance and licenses can be critical to your business' success and longevity.
Hear from three successful entrepreneurs and our legal expert, Ryan Jaghab, Esq., MBA from Farah & Farah, on how you can safeguard your business.
This is the third article in a three-part series: The Legal Side of Starting A Business. Visit the previous articles, Forming Your Company and Registering Your Business.
Selecting the Right Coverage
Experience:
One of the biggest things I didn't know I needed was Errors and Omission Insurance. Working as any type of consultant, your clients are taking your advice on their livelihoods.
This insurance will cover you in case your business gets sued should any mistakes cost your clients revenue or investments. It never hurts to be safe than sorry.
Shanéy Washington, Owner, Dream Forward Marketing & Consulting
Expert Commentary:
With the number of liability claims on the rise, purchasing insurance would be a wise move for business owners. In doing so, you limit your financial exposure by shifting the risk to an insurance company. This means you and employers are protected from unforeseen mistakes that could potentially lead to high-priced litigation fees and costs.
Standard Insurances:
Workers' compensation insurance covers employee compensation and benefits for certain workplace injuries and occupational diseases.
Commercial general liability (CGL) insurance primarily protects policyholders from losses associated with third-party liability claims arising out of a company's premises and business operations.
First party property insurance provides coverage for losses incurred from physical damage to the insured's property. This can include buildings, equipment, personal property, and stock.
Directors and officers (D&O) liability insurance primarily protects a company's directors and officers from losses suffered because of their service.
Specialty Insurances:
Environmental insurance (also known as pollution insurance) protects policyholders from losses associated with the release of pollutants or contaminants, including statutory clean-up costs, third-party claims for bodily injury and property damage, and related legal expenses.
Errors and Omissions (E&O) coverage is specialized third-party coverage that protects companies and employees that provide professional services against claims for losses suffered because of inadequate work or negligence in the performance of professional duties.
Cyber insurance coverage helps to mitigate data breach and other cyber incident risk. CGL policies often exclude coverage for the substantial losses that can result from a data breach or other cyber incident.
Employed lawyers professional liability insurance covers claims against in-house counsel for malpractice relating to legal advice provided to the company, company's executive or other employee, or a pro bono client. Law departments should consider obtaining this policy type in addition to D&O insurance.
Understanding Your Coverage
Experience:
I wish I knew that our business insurance wouldn't protect us from a flood and our renter's insurance wouldn't cover that damage if the building owner didn't move forward. Know exactly what your expensive business insurance is going to cover!
Mark Aselstine, Founder, Uncorked Ventures
Expert Commentary:
There are many types of insurance policies and coverages. Each company's needs may differ depending on its size and industry, so your policy may vary. Ultimately though, it's on the policyholder to understand the contents of their insurance policy. Like Mark Aselstine experienced, the risk associated with not fully understanding the coverage contained in your insurance policy can be high.
Insurance policies can be purchased from one or more insurers and come in layers. Primary coverage provides the first layer of coverage for a claim made under a policy. Umbrella coverage is another option. It's purchased to fill gaps in the primary policy and add excess coverage after the underlying primary policy's limits have been exhausted.
Overall, the main components and structures are fairly standard. One key component of insurance contracts to pay attention to, however, are exclusions. Exclusions remove coverage that might otherwise be provided. An expensive policy may have little value if it contains exclusions barring coverage for one or more of the central risks presented by your operations or to your properties.
Obtaining Proper Licenses
Experience:
In Nevada, if you have a home-based business, you must get a home-based business license. And if you're a renter, you have to get a form signed by the rental office to qualify.
Judy Cutler, Illustrator, Jess Perna Art Studio
Expert Commentary:
Judy Cutler is right – business and licensing requirements differ from state to state. Your state may only request a permit while another requires a license in order to operate. Choosing to forgo a permit or license may lead to fines or result in your business being closed, so this step isn't one to skip over.
To support small businesses through the process, many states have established agencies to help. They can advise on the type and cost of the permit based on the location of your business and nature of your services. They can also inform you of other registrations your business may need. In Florida, for example, small businesses must also register with the Florida Department of Revenue and Florida Division of Corporations.
---
Lawyers can help guide you through the insurance and registration process. Turn to our trusted partners at 904-659-9366 or rjaghab@farahandfarah.com for information on how Farah & Farah can serve the individual needs of yourself or your business.
Read our other articles on the topic: Forming Your Company | Registering Your Business | What Lawyers Recommend.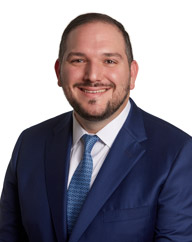 Farah & Farah was built on the trust of our clients and we are determined to keep earning that trust one case at a time. It's our mission to treat everyone with dignity and respect no matter how big or small a case may be. Our attorneys are dedicated to treating each case with the same set of principles because to you, it's your big case. Since it means everything to you, it means everything to us. You will receive a team of attorneys to work on your case at Farah & Farah because here, it's all about you. You may feel lost or don't know what to do. You may just need someone to talk to that cares enough to listen and make suggestions about moving forward. That's who we are.
Disclaimer: This article is meant to be used as a guide, it does not consist of legal advice. We are not responsible or liable for any actions taken as a result of using the content or resources listed above.
---