5 Exceptional Examples of Coffee Labels
When launching a new coffee product or business, the labels and packaging can be a big decision. You may be wondering how to convey the feel of your roast or brand, what you can do to jump off the page/shelf, and what information to include for consumers.
We gathered the best photo submissions from our Customer Ideas gallery to help you explore successful coffee label designs.
Not yet to the design phase? Shop
coffee labels
to explore popular shapes and sizes.
Full-Color, High-Gloss Coffee Bag Labels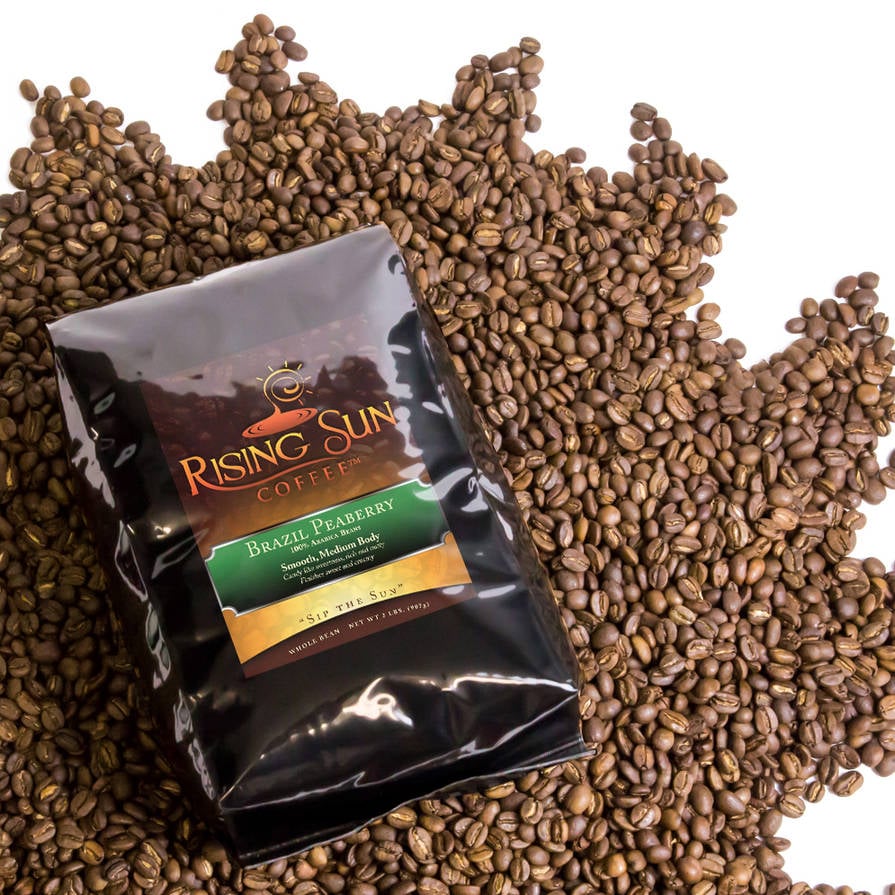 This coffee bean bag label by Rising Sun Coffee was expertly crafted to match the company's branding. The glossy label captures the light of the morning and softly wakes the consumer with the dark-to-light color scheme.
To differentiate between the company's various products, Rising Sun uses color. The green band pictured above is just one of the many colors used to represent roasts and blends. Other colors include blue, red, brown, purple, and more.
According to owner John W. Dilworth, "This way we can always use the same label and have an unlimited choice of color bands for the coffee."
Product used: OL500WS, a 4" x 3" rectangle on White Gloss Laser.
View Rising Sun's full submission.
Clean & Simple Cold Brew Coffee Bottle Neck Labels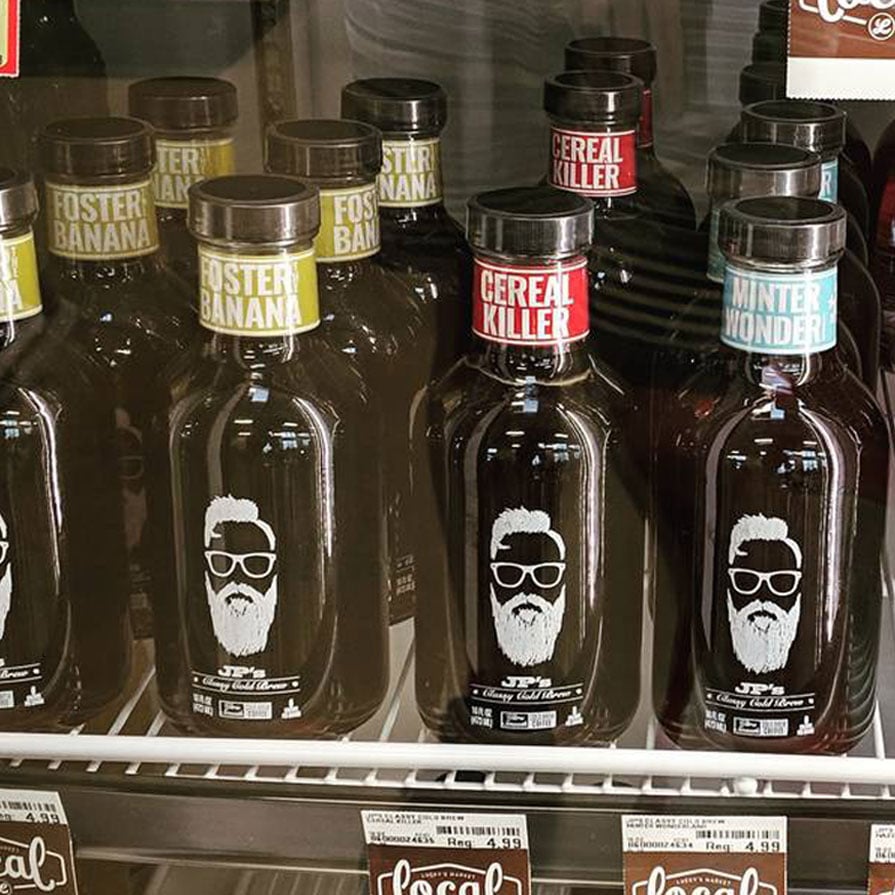 Determined to create an elegant product, JP's Classy Cold Brew uses an iconic branded image on the main bottle with small neck label to highlight the bottle's unique flavor.
Each label is printed in a different color to help differentiate the bottles and increase recall. The design is striking, using negative space and a bold font to name each beverage.
Product used: OL75LP, a 4" x 1" rectangle on Weatherproof Polyester Laser Labels.
Printed Coffee Bags With Variable Labels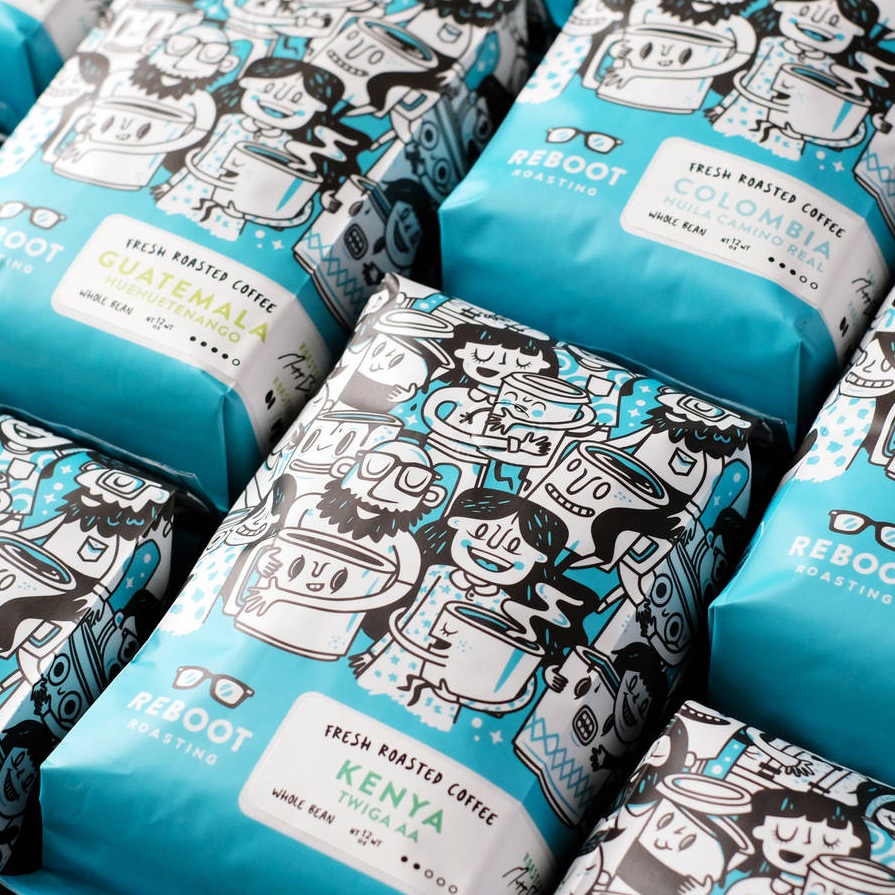 For Reboot Roasting, the fun imagery of the brand was key. Using pre-printed gusseted bags with space to add product-specific labels, the company combined standardized design with customizeable product labeling.
Using coordinated colors and text on the supplementary label, customers can clearly tell which coffee variant they're selecting at the point of purchase.
Product used: OL1115LP, a 3" x 1" rectangle on Weatherproof Polyester Laser Labels.
View Reboot Roasting's full submission.
Creamy Limited Edition Coffee Bag Labels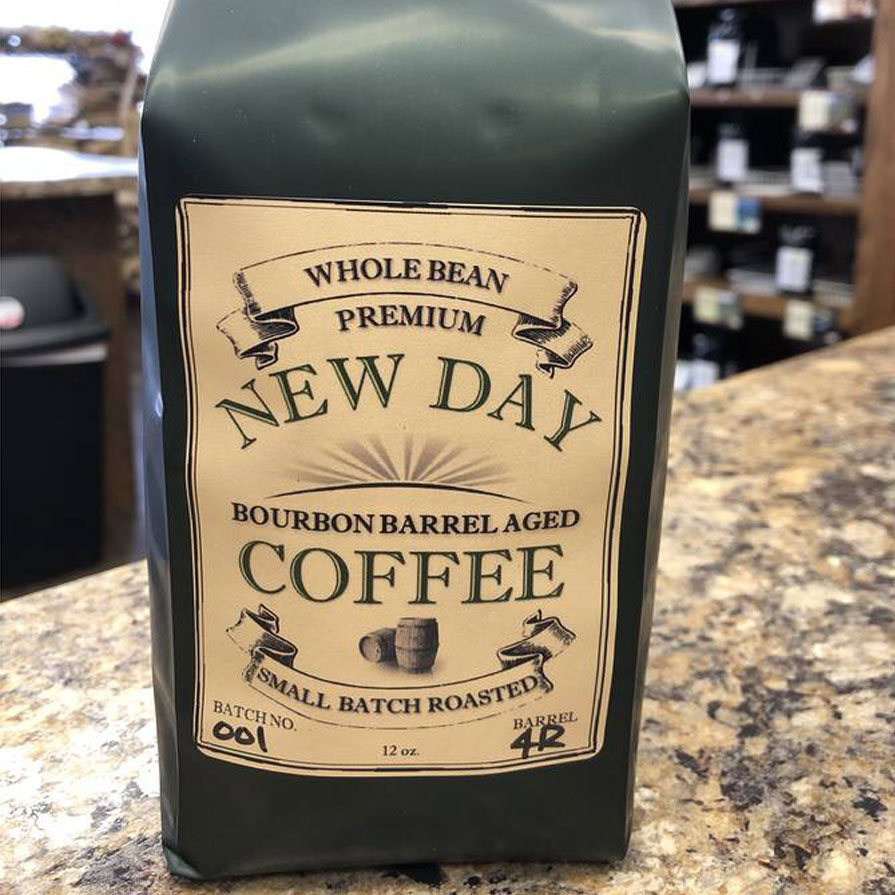 For this small batch of premium barrel-aged beans, New Day Coffee Roasters went with a soft matte label. The design features the bourbon barrels and all the information customers need to make an informed purchase.
The light cream label material adds a simple contrast to the black bag and dark roast while creating an aesthetic that stands out on the shelf.
Product used: OL500TC, a 4" x 3" rectangle on Light Tan Labels.
View New Day's full submission.
Minimalistic Coffee Bag Labels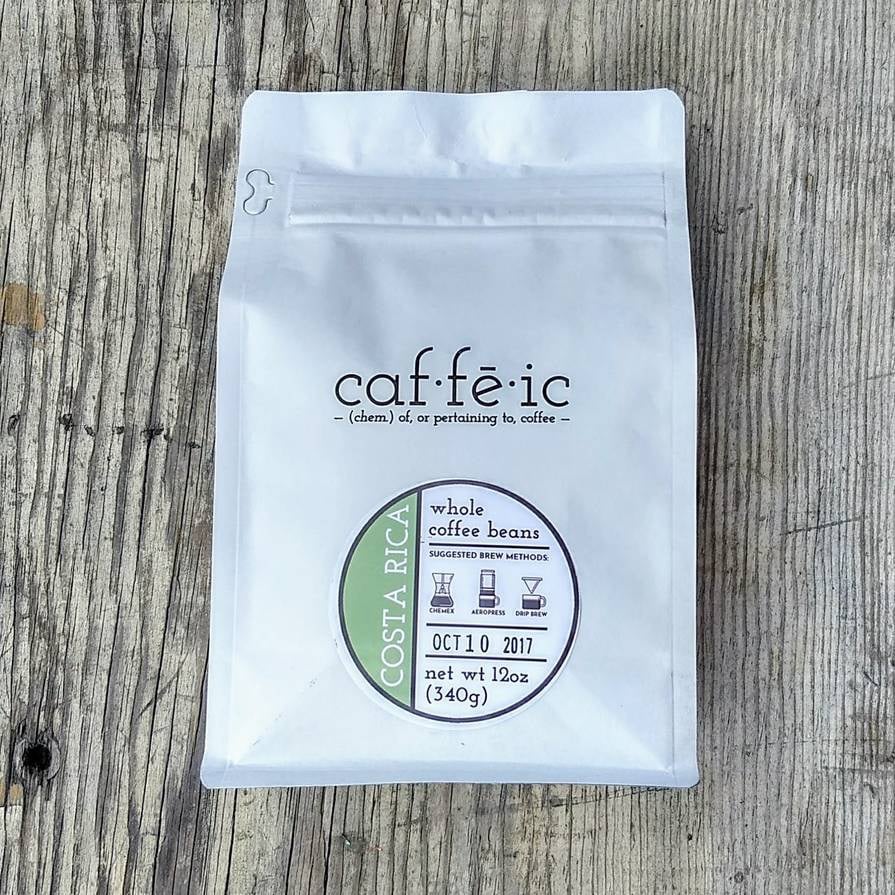 Curated from countries around the globe, Caffeic Coffee Roasters needs labels that change with its ever-changing product line. These simplistic round labels customize the branded bean bags and provide consumers with a wealth of information in a tabular format.
According to co-founder Scott Bourma, "Self-printing our own labels using high-quality label sheets from OnlineLabels.com allows us to print small numbers of custom labels for each new product, and also gives us the freedom to evolve and develop our label design on a regular basis as we grow."
Product used: OL350WJ, a 2.5" circle on Weatherproof Matte Inkjet Labels.
View Caffeic's full submission.
---
We hope this helps you on your quest to design coffee labels consumers will love. Be sure to check out more product packaging submissions in our Customer Ideas gallery or read up on tips and tricks in our content library.
Have your label design ready to print? Order them custom printed on rolls or sheets today, or click the button below to browse our coffee label sizes.
Shop Coffee Labels
---