Free Christmas Elf Printables and Holiday Label Templates
Host the best family Christmas or office holiday party with these fun elf-themed printables! Print the first set on labels for decorating your party necessities to theme, and use the second with full sheet cardstock and small dowel rods as props for your photo booth.
Printable Label Templates
The following elf cut-out templates are yours to enjoy! Click on the links below to download the free printable template. Use with the corresponding OnlineLabels.com products for best results.
Printable Cardstock Templates
Setup the best photo station with these free Christmas photo booth printables. This set works best when printed on our full-sheet cardstock material and then cut with scissors. Guests will love taking selfies with your DIY props!
DIY Christmas Party Decor
See how we used the templates above to get everyone into the holiday spirit.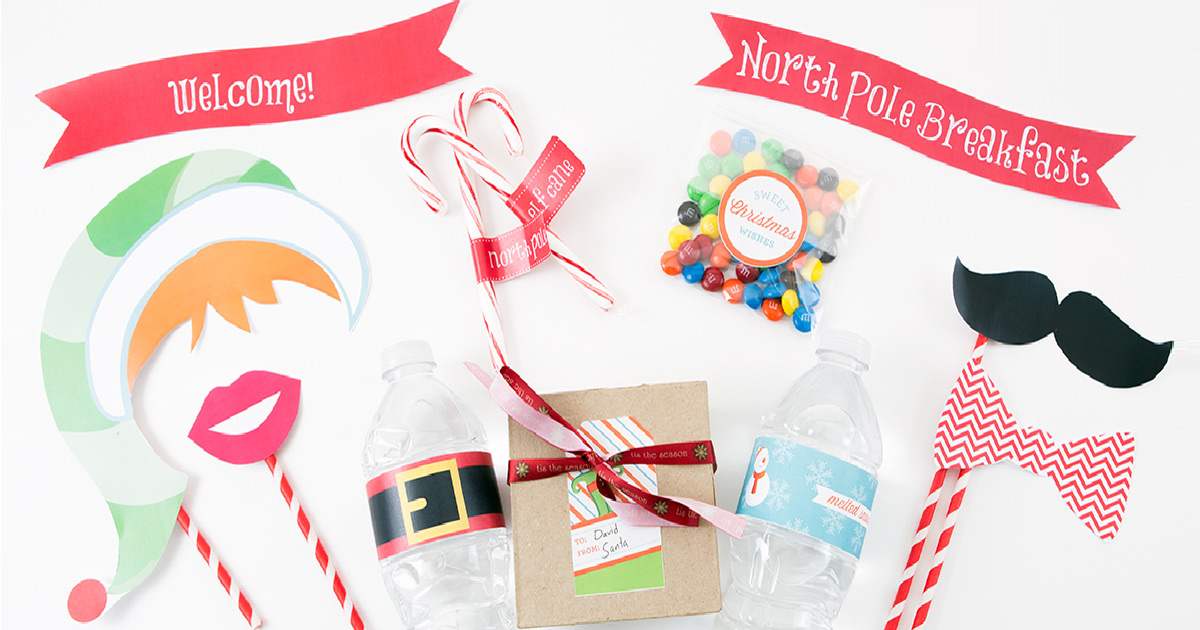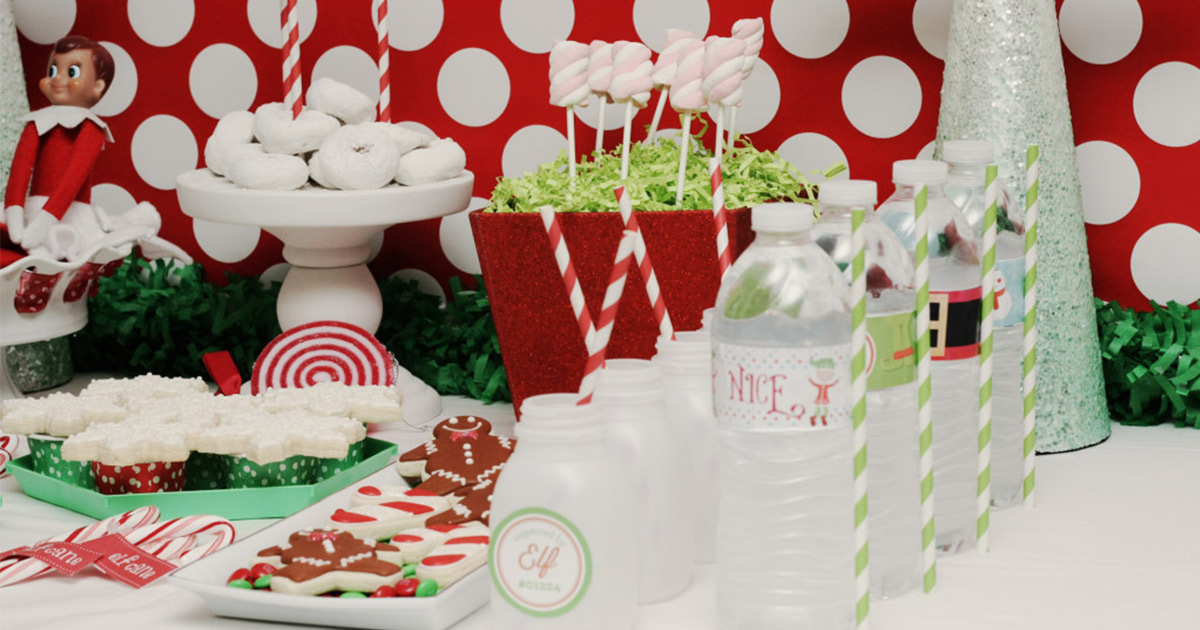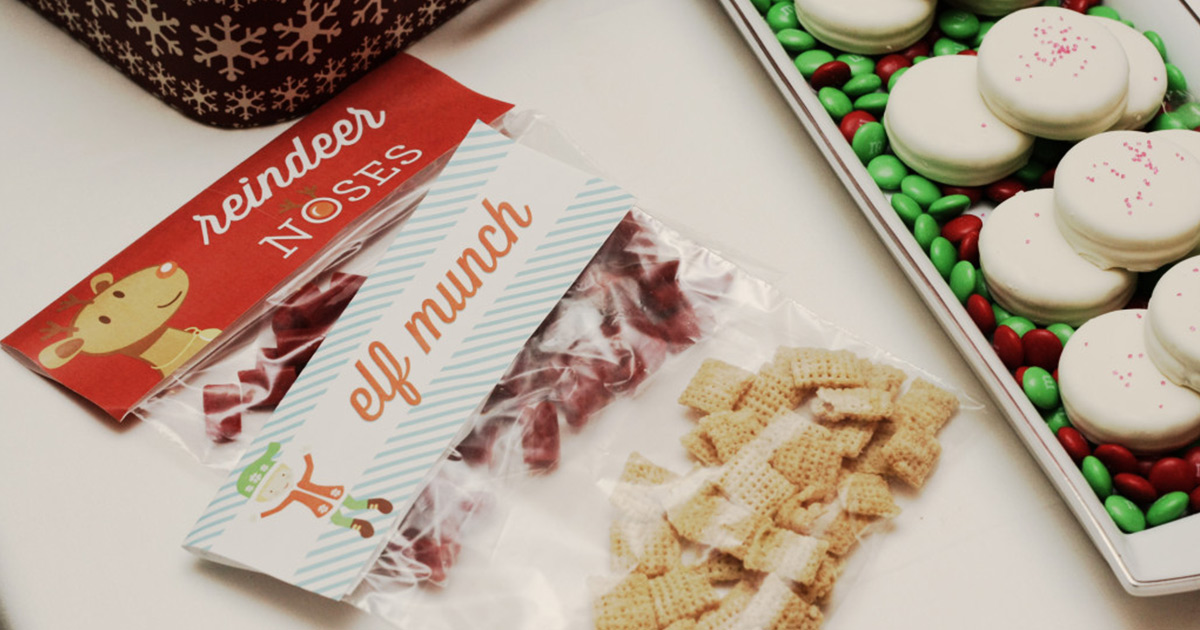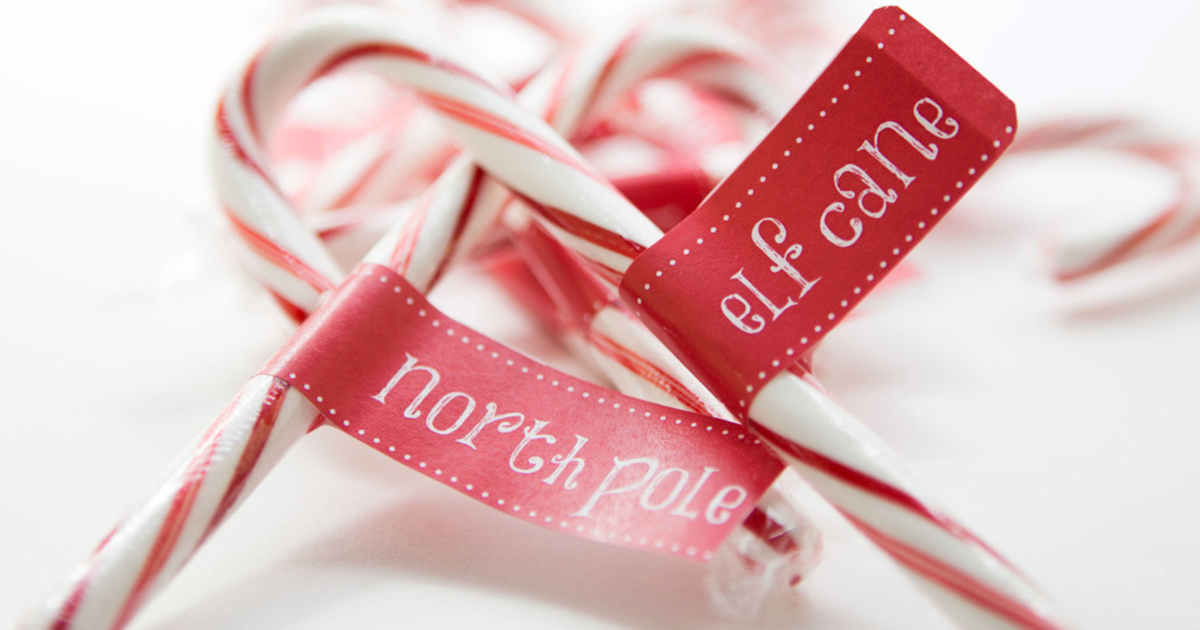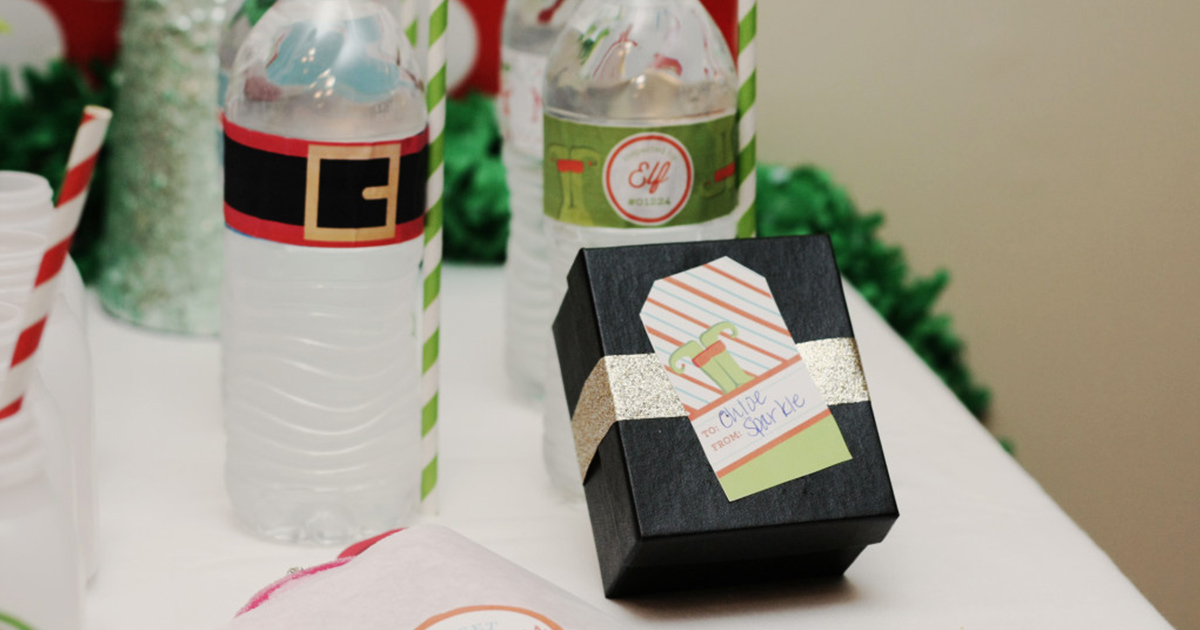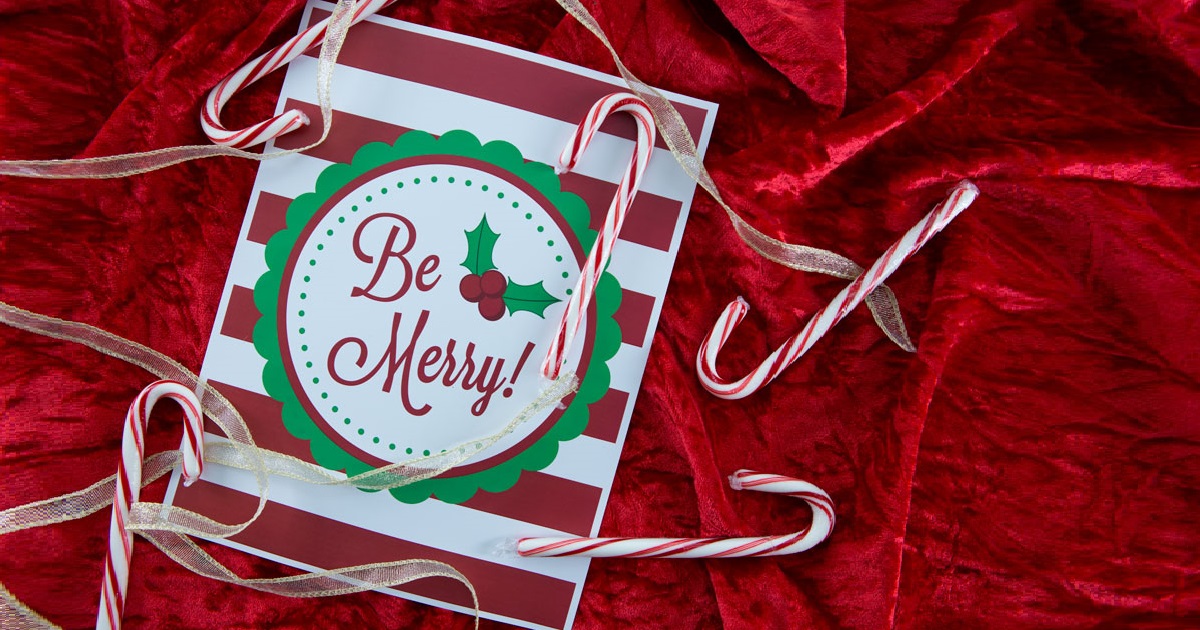 Tips for Decorating for Christmas
Make the most of the printables in this article with tips from the label experts.
Tip #1: Kids Love Christmas Candy
Wrap the North Pole and Elf Cane printables around candy canes, lollipops, straws, and more. They add a little festive flair to the holidays!
Tip #2: Make Homemade Elf Munch & Reindeer Noses
Prepare fun snacks for the kids with recipes that match the printables above. They're great afternoon treats, stocking stuffers, and Christmas party favors.
Elf munch is plain or chocolate-coated Chex Mix (sometimes mixed with pretzels and candy). Reindeer noses are a combination of whoppers and red gumballs!
When it comes time to label those water bottles, use waterproof labels. Whether your bottles are going in the fridge or the cooler, paper or paper labels won't hold up! Our waterproof labels are made to last in moisture-rich and wet conditions so your designs and printables stay in-tact.
Waterproof label materials:
Tip #4: Create Gift Tags & Stickers
Our printable gift tag stickers don't have to be used only on stickers! You can pair the designs with our printable cardstock tags, too.
---
During the busiest time of the year, it can be hard to find a second to spare. We hope these simple labeling tips and ideas help spruce up your holiday season and bring more cheer! We want to wish you and yours a happy holidays. We hope you enjoy this festive season.
If you're looking for more ways to spice up your holiday party, check out more of our free Christmas printables! We offer dozens of different templates from holiday beer and wine labels to seasonal candy wrappers.
Created in partnership with printable designer Jen Gebrosky at Blush Printables.
---