Unleash Your Creativity: Best Sticker Design and Illustration Apps [For 2023]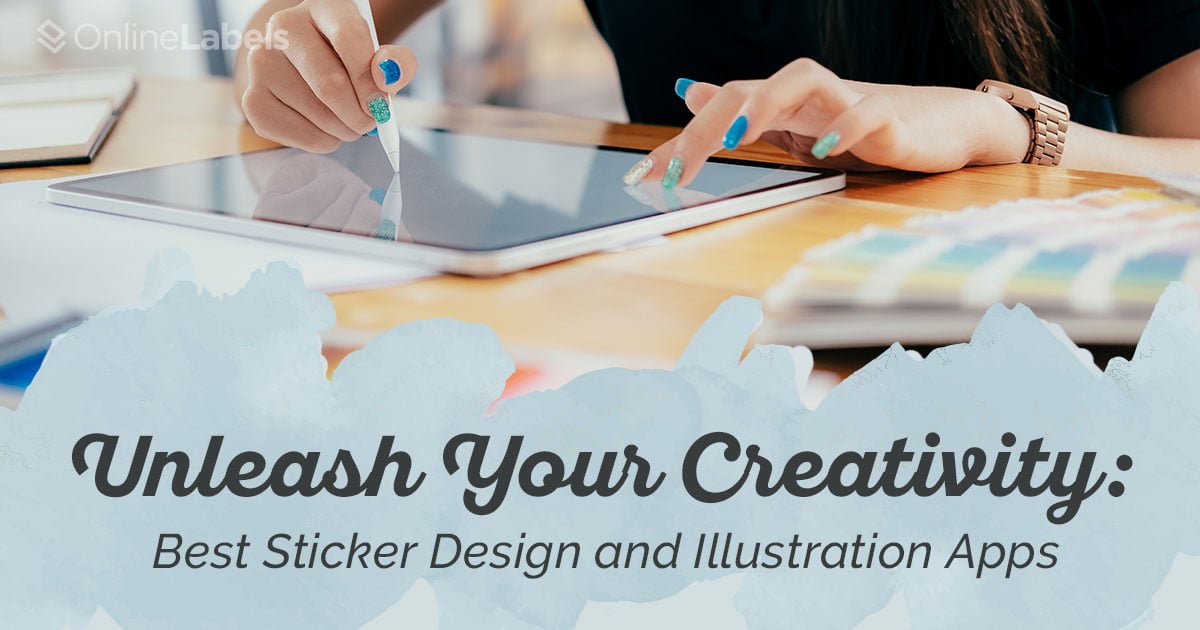 In today's age of individualism, stickers have become a popular means of self-expression, communication, and branding. So whether you're looking to create unique stickers for personal use or to promote your business, it all starts with finding the right sticker design app for you.
In this article, we'll explore 6 of the best design apps on the market that can help you unleash your creativity and bring your sticker ideas to life.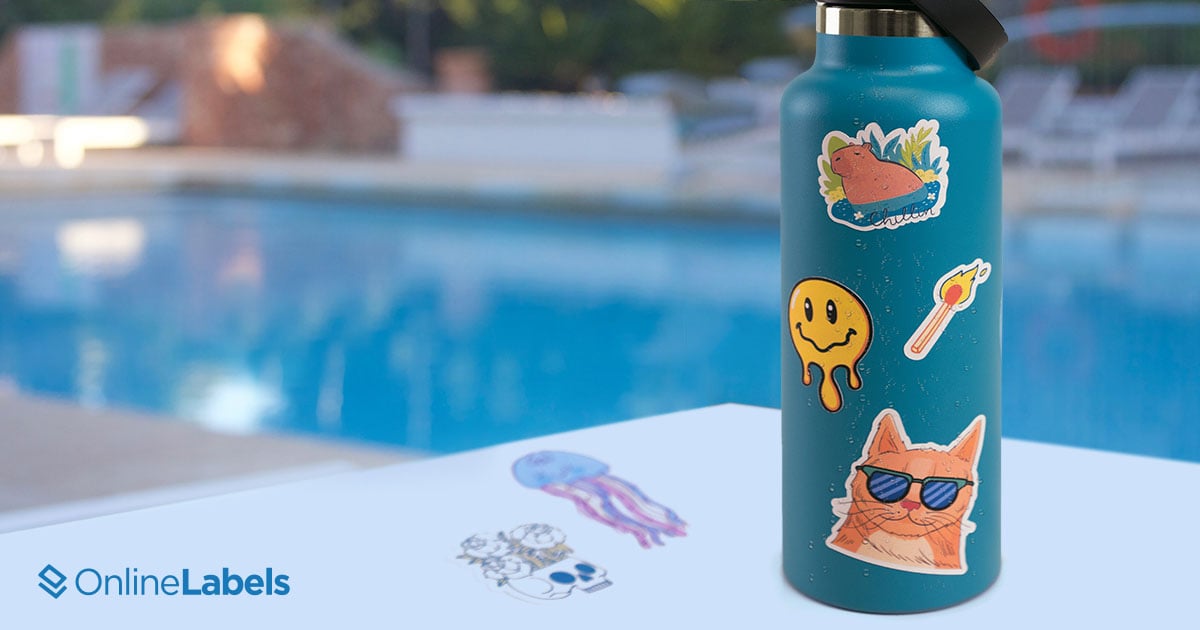 Importance of Sticker Design
Stickers are so much more than just colorful pieces of sticky paper. If designed with intention, they have the power to convey emotion, messages, and stories. Stickers can be used to personalize belongings, enhance social media posts, and create eye-catching advertisements for your business. Using the best sticker design software ensures that your stickers stand out from the crowd and leave a lasting impression.
Factors to Consider when choosing a sticker design app
Keep in mind a few key factors when considering which design app is right for you.
User-Friendly Interface
A user-friendly interface is crucial, especially if you're new to sticker design. Look for apps that provide an intuitive and easy-to-navigate interface, allowing you to create stickers effortlessly.
Customization Options
The ability to customize stickers is essential for creating unique designs. Look for apps that offer a wide range of customization options, such as adding text, changing colors, and adjusting sizes and shapes.
Design Templates
While customization is important, having access to pre-designed templates can be time-saving and a source of inspiration. If this is important to you, look for sticker design software that offers a library of customizable sticker design templates.
Price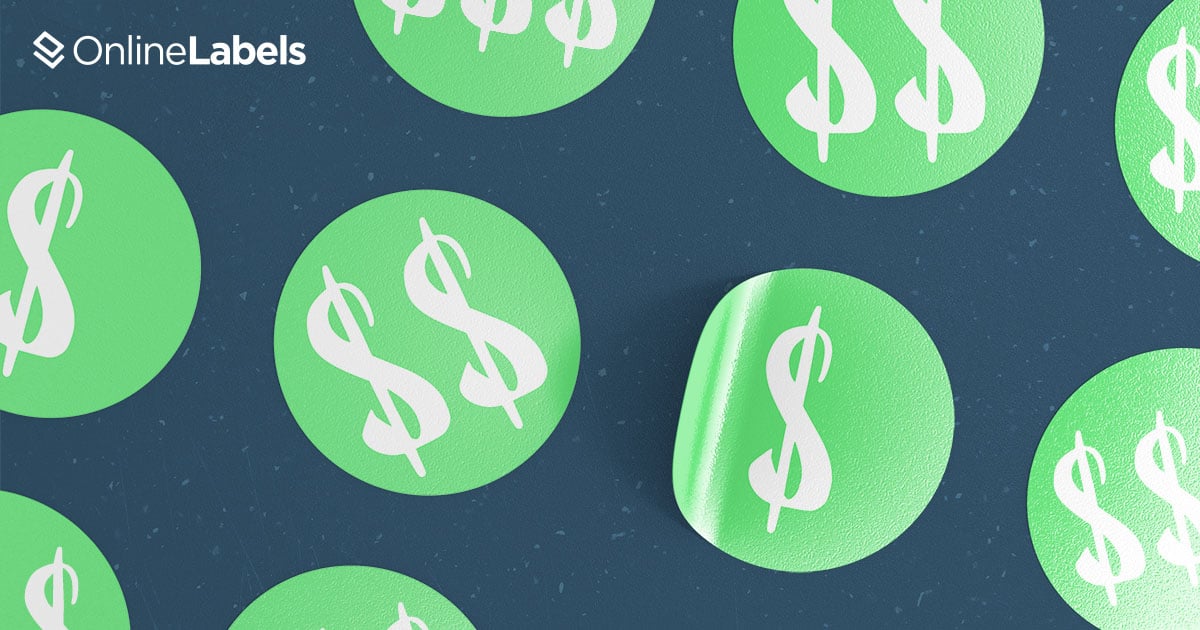 This one is obvious. We'll talk about a few design apps in this article, but there are hundreds on the market, ranging from free to expensive. Some pricier platforms may include features that are necessary for your projects, or features that you could completely forgo.
Top Sticker Design Apps
Now that you know what to look for, let's give a brief overview of some of the most popular design apps.
Adobe Illustrator
Overview: Adobe Illustrator is a professional design software widely used in the industry, and many other industries. It provides powerful vector-based tools that create precise and scalable sticker designs.
Pros: This software offers advanced design capabilities, including intricate shapes, text effects, and custom brushes. It provides precise path editing and a wide range of color options. It's a go-to choice for professional designers who require sophisticated design features, and basically allows the same level of freedom as a real-life blank canvas and paint. The vector tools allow the artwork to be scaled infinitely without loss of quality.
Cons: Adobe Illustrator has a steeper learning curve compared to other apps, and it requires a subscription to access the full suite of features.
Price: $239.88/year or $20.99/month. $54.99/month for the full Adobe Suite
Procreate
Overview: Procreate is a powerful digital art app exclusively available for iPad users. While primarily known for its drawing capabilities, it also offers a robust set of tools for sticker design.
Pros: Procreate provides a natural drawing experience with realistic brushes and a wide range of artistic effects. Its intuitive interface and extensive customization options make it a favorite among digital artists.
Cons: Procreate is limited to iPad devices, and it may not have as many pre-designed templates compared to other apps.
Price: $4.99 for iPhone. $9.99 for iPad
"I did not study in any art schools and I was looking for an affordable drawing app. Procreate is a 1 time payment which was suitable for me with my wage at that time." Said one of our customers, Wendy of Frothy Latte Studio. "It was easy and does not require complicated thinking and doesn't have to be done on a MacBook or laptop like Adobe Illustrator."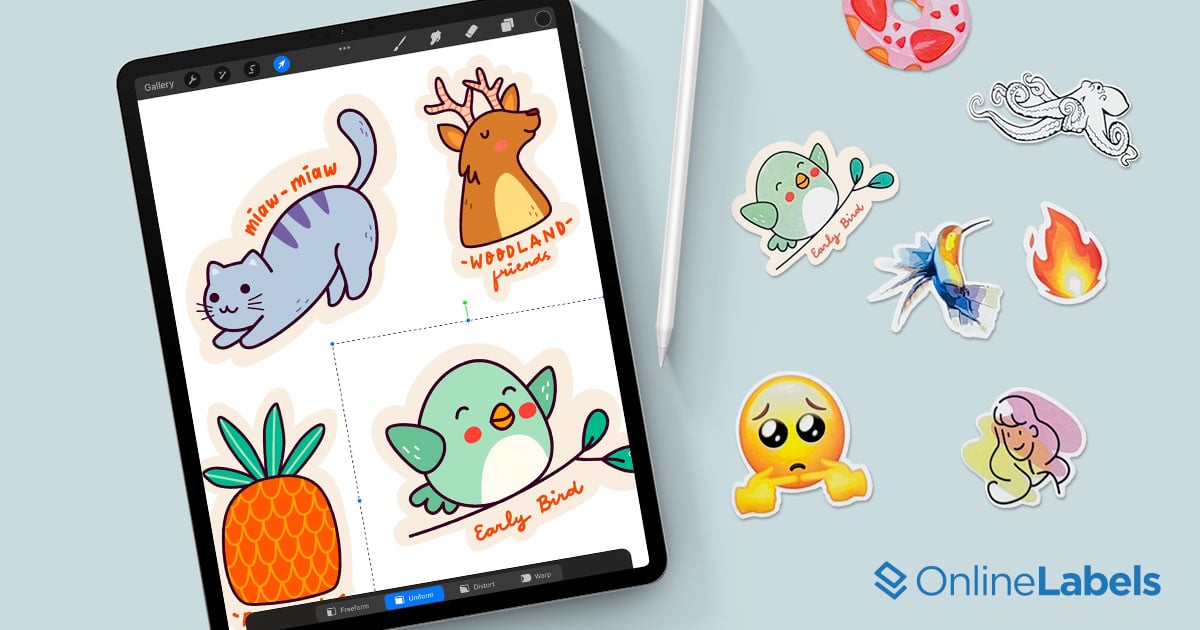 Adobe Fresco
Overview: Adobe Fresco is a digital painting and drawing app that combines the power of traditional painting techniques with the versatility of digital tools. It offers a unique set of features for creating dynamic sticker designs.
Pros: Adobe Fresco provides realistic brush textures, the ability to work with layers, and a vast library of brushes and colors. It seamlessly integrates with other Adobe Creative Cloud apps, allowing for a streamlined design workflow.
Cons: Adobe Fresco may require a subscription to access all its features, and it's currently available only for select devices.
Price: Free. $9.99/month for premium
Clip Studio Paint
Overview: Clip Studio Paint is a versatile design software that caters to both illustrators and graphic designers. It offers a comprehensive set of tools for creating professional-grade stickers.
Pros: Clip Studio Paint provides a wide array of brushes, textures, and effects, allowing for intricate and detailed sticker designs. It offers a variety of customization options and supports both raster and vector-based artwork.
Cons: Clip Studio Paint may have a slightly steeper learning curve for beginners, and it requires a one-time purchase or subscription to access the full features.
Price: Free or $49.99 for Clip Studio Paint PRO
CorelDRAW
Overview: CorelDRAW is a popular graphic design software known for its vector editing capabilities. It offers a wide range of tools and features for creating professional sticker designs.
Pros: CorelDRAW provides a comprehensive suite of design tools, including advanced shape editing, typography options, and color management. It supports both vector and raster-based designs, making it versatile for various sticker projects.
Cons: CorelDRAW may have a higher learning curve for beginners, and its pricing structure may be more expensive compared to other apps.
Price: $269.00/year or $22.42/month
Sketchbook
Overview: Sketchbook is a digital art app developed by Autodesk. It offers a wide range of tools and features for creating stunning sticker designs.
Pros: Sketchbook provides a user-friendly interface, customizable brushes, and a seamless drawing experience. It allows for precise control over strokes and offers a variety of layer options for complex designs. It's available on all devices.
Cons: Sketchbook may not have as many advanced features as some other apps on the list.
Price: Free
Features Comparison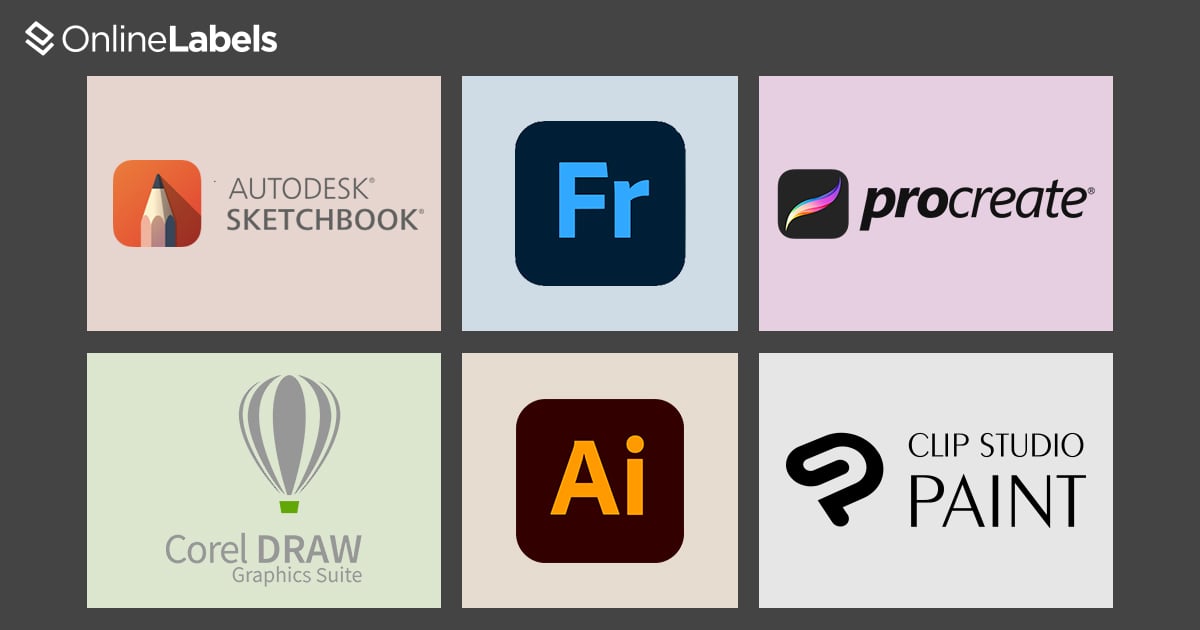 Let's compare some key features of the top sticker design apps mentioned above:
Adobe Illustrator
Feature 1: Advanced vector-based tools for precise sticker designs
Feature 2: Extensive color options, gradients, and custom brushes
Feature 3: Ability to create intricate shapes and effects with path editing
Procreate
Feature 1: Natural drawing experience with realistic brushes and textures
Feature 2: Intuitive interface with customization options for brush settings
Feature 3: Ability to work with layers and blend modes for creative control
Adobe Fresco
Feature 1: Realistic brush textures and a vast library of brushes and colors
Feature 2: Integration with other Adobe Creative Cloud apps for a streamlined workflow
Feature 3: Dynamic and expressive design capabilities for unique sticker designs
Clip Studio Paint
Feature 1: Wide array of brushes, textures, and special effects
Feature 2: Support for both raster and vector-based artwork
Feature 3: Customizable workspace and tools for efficient sticker creation
CorelDRAW
Feature 1: Comprehensive design tools for vector editing and manipulation
Feature 2: Advanced typography options and color management
Feature 3: Support for both vector and raster-based designs
Sketchbook
Feature 1: User-friendly interface and customizable brushes for seamless digital drawing
Feature 2: Precise control over strokes and layer options for complex designs
Feature 3: Compatibility with multiple platforms for flexibility in creating sticker designs
Tips for Effective Sticker Design
Now that you have an overview of some popular sticker making apps, here are some tips to create visually appealing stickers.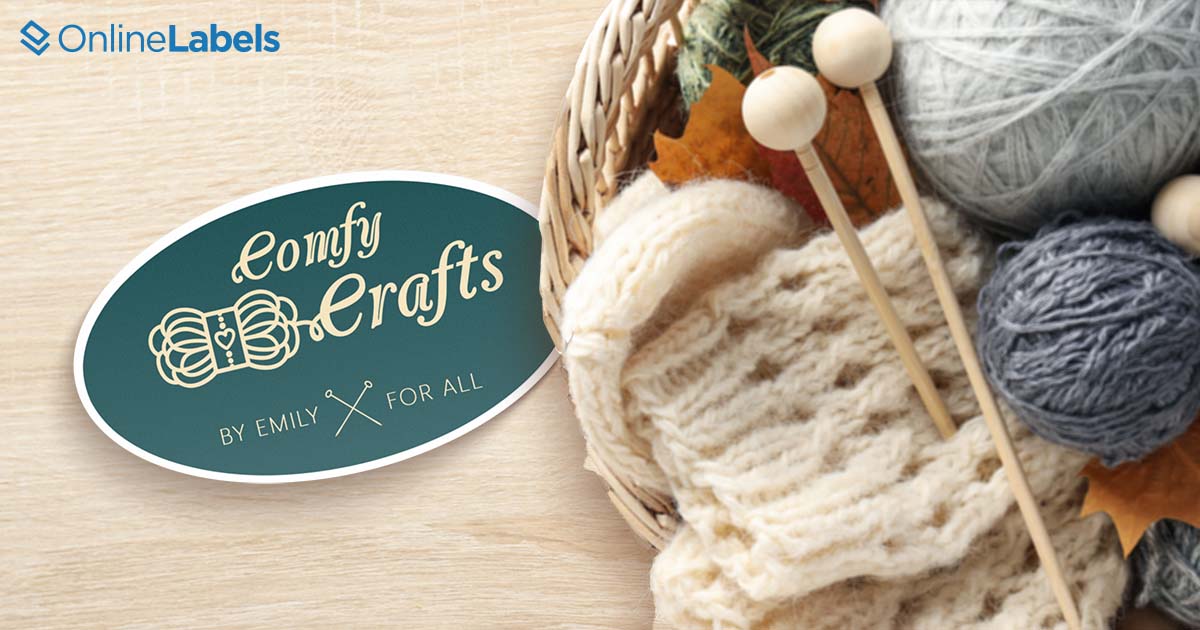 Know Your Audience
Understand the preferences and interests of the people who will likely be using or seeing your stickers. Tailor your designs to resonate with their tastes and engage their emotions.
Keep it Simple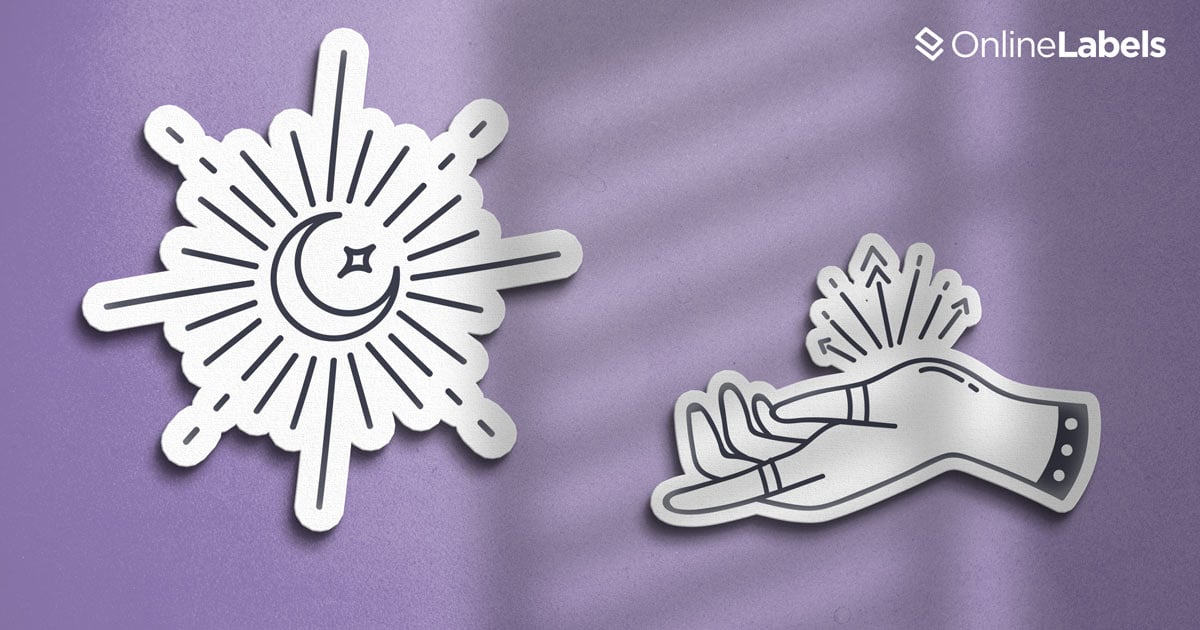 Stickers are often small in size, so it's important to keep the design simple and easily recognizable. Avoid cluttered elements and focus on a clear and concise visual with plenty of white (negative) space.
Use Interesting Colors
Colors play a vital role in sticker design. Opt for vibrant and eye-catching colors that grab attention. Vibrant colors aren't your thing? You can still create a highly visually-interesting design by using a complementary, analogous, or monochromatic color scheme. Experiment with color combinations to create visually appealing designs.
Balance Text and Visuals
If your sticker includes text, make sure it's legible and doesn't overpower the visual elements. Maintain a balance between text and visuals to create a harmonious composition and design that viewer eyes can easily follow.
Consider Shape and Size
Keep in mind the shape and size of the sticker when designing. Make sure your design fits within the dimensions and takes advantage of the sticker's shape. Also consider where your stickers will likely be placed and make it a reasonable size.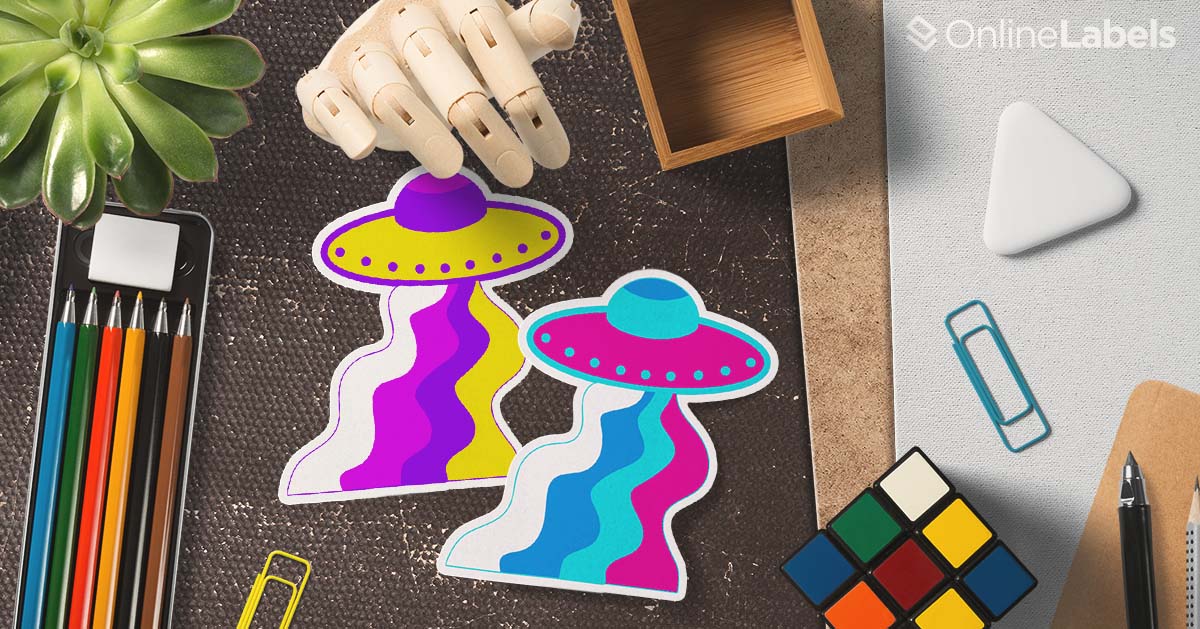 Test and Adjust
Don't be afraid to experiment with different design ideas. Test your stickers by printing or previewing them digitally to see how they look in real-life scenarios. Make necessary adjustments and adjust it until you achieve the desired result.
By following these tips and using the right sticker design software, you can create stickers that leave a lasting impression.
FAQs
Can I use these sticker design apps on multiple devices?
Most of these design softwares are available on multiple devices. However, it's always recommended to check the compatibility and system requirements of each app before installation.
Can I import my own images and artwork into these apps?
Yes! All the mentioned sticker design apps allow you to import your own images and artwork.
Are these sticker design apps suitable for beginners?
Most of these apps offer user-friendly interfaces and intuitive features that make them suitable for beginners and provide tutorials and guides to help you get started.
Can I export my sticker designs in different file formats?
Yes, these sticker design apps usually allow you to export your designs in various file formats, such as PNG, JPEG, or SVG. If you're getting die-cut stickers from OnlineLabels, we recommend submitting your artwork to us as an AI file with a vector design. SVG and PDF are also good options. If you're using sticker paper to create your own stickers at home, we recommend a vector format like SVG or PDF. If your program doesn't support those formats, PNG is a good backup.
Do these apps require an internet connection to work?
While some features may require an internet connection, many of these sticker design apps can be used offline. However, we recommend you periodically connect to the internet to access updates and additional design resources.
---
Sticker design software offers a world of creative possibilities, allowing you to bring your ideas to life and unleash your artistic potential. Whether you choose Adobe Illustrator for its advanced features, Procreate for its natural drawing experience, Clip Studio Paint for its versatility, CorelDRAW for its comprehensive design tools, Sketchbook for its user-friendly interface and customizable brushes, or Adobe Fresco for its realistic painting capabilities, each app provides unique features to cater to your sticker design needs.
Do you have your design ready to print? Get custom die-cut stickers or shop our selection of sticker paper materials today.
---