Wow Guests With These 7 Unique Wedding Welcome Bag Ideas
Weddings are not only a wonderful day to remember for the bride and groom, but also a day for loved ones to celebrate. Chances are, you'll either have a destination wedding or have friends and family members traveling to attend.
With so many people making the road trip, have a welcome bag ready for your wedding guests, bridal party, or family members to welcome them to the wedding weekend. It's one of the great ways you can thank your guests and help them get the celebration started!
Within this post, you will explore a wedding welcome bag stocked with provisions for the wedding weekend using labels to help you get started on your own!
Supplies
We used the following items to make these custom hospitality bags for wedding guests.
Bag
Assortment of labels from OnlineLabels.com (Based on 100 guests)
Printer
Free printables (listed below)
String
Scissors
White cardstock
Items to go in your bag
Containers/packaging to place your items in
Hole puncher
How To
Custom Wedding Water Bottle Labels
After all of the traveling, your guests may crave a sip of water. Have them sipping in style with our "Sip, Sip, Hooray" waterproof label for your water bottles.
They only take a few seconds to apply. Don't even worry about taking the original label off!
Blank Labels
Printables
His Favorite & Her Favorite Wedding Snack Bags
Add a touch of your personality by giving guests the favorite snack of the bride and groom.
The possibilities are endless when picking out a snack – you can make it sweet and salty, a delicious snacks from your hometown, or a snack that matches your color theme.
Blank Labels
Printables
Map with Heart Labels
Use a map as an opportunity to play tour guide with your guests. Give each guest a map in their welcome bag marking great places to eat, areas and attractions to visit during their downtime, and where all of the wedding festivities will take place using the heart labels.
Give your guests a few extra heart labels so that they can mark their favorite spots as well!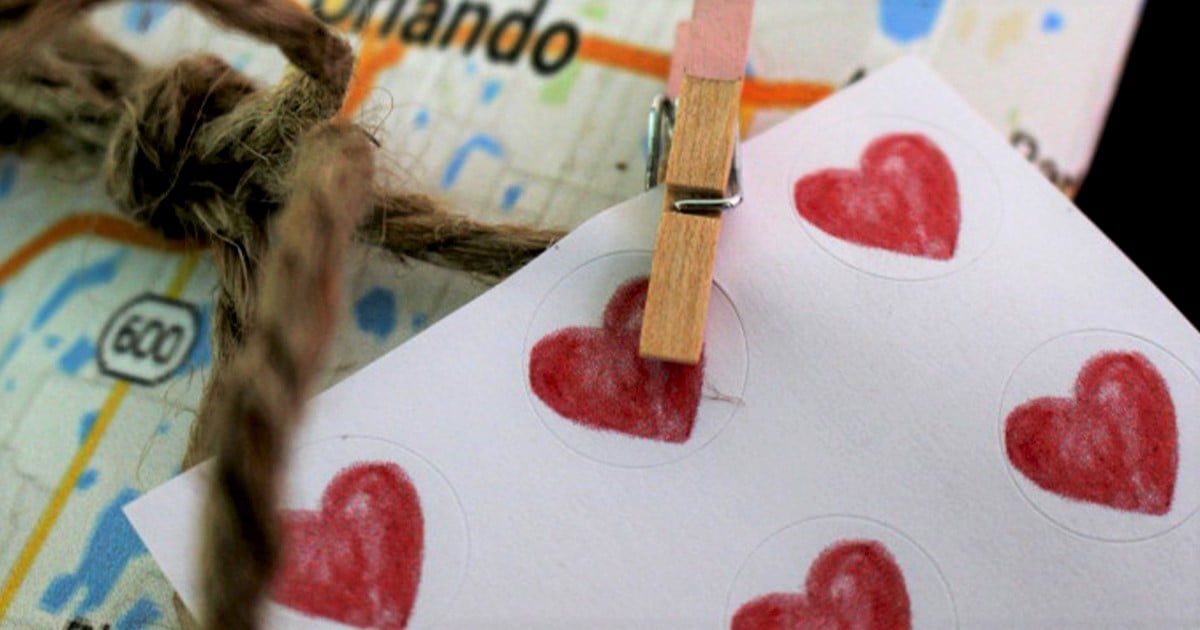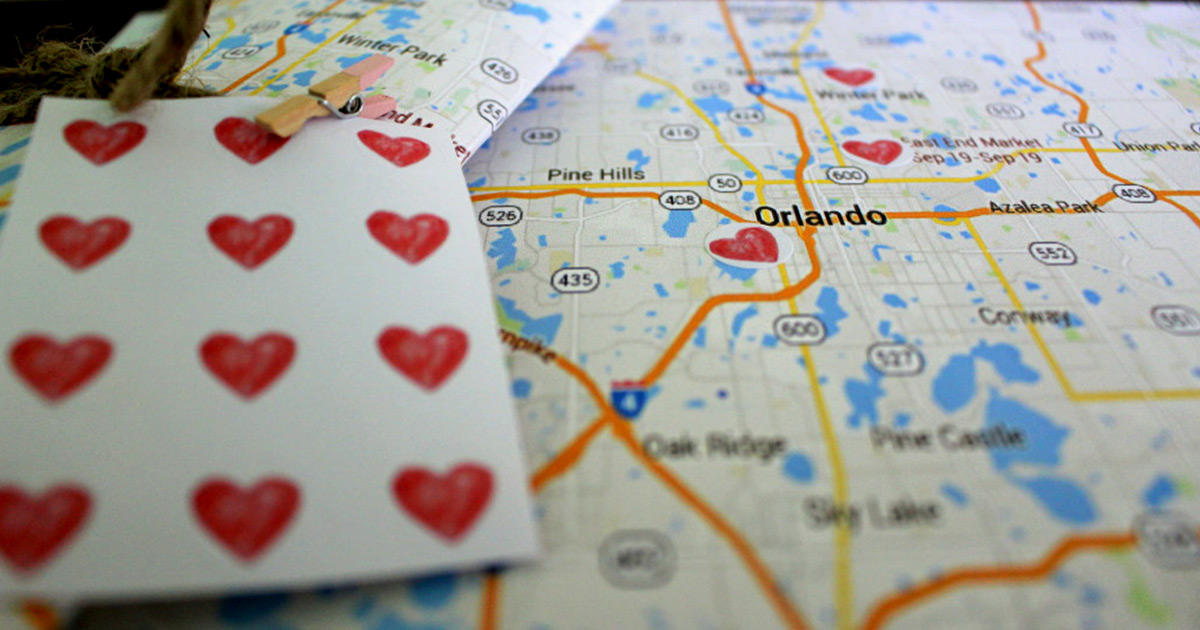 Blank Labels
Printables
Wedding Hangover Kit & "Mint To Be" Wedding Favors
For those that celebrated with you all night and are now trying to survive the morning after, provide them with a fun hangover kit. It's the perfect final touch to your wedding and it gets your guests ready to take on the next day! Especially if they still have more sightseeing planned.
The possibilities are endless with what you can put into your hangover kit. I included Advil, Airborne (or you could use Emergen-C), eye drops, and a box filled with mints with a label to help bring the welcome bag theme all together.
Blank Labels
Printables
Wedding First Aid Kit
There is nothing worse than spilling a drink on your cocktail attire, getting a blister from dancing the night away, or having the strap of your dress break. Give your guests a first aid kit to save the day!
After all, a marriage celebration is 'in sickness and in health.' Creating this first aid kit tag takes a few extra steps.
Stick your label on a piece of white cardstock paper. And very carefully cut around the edges of the tag. Create a hole at the top of your tag using a hole puncher. Then, use a piece of string to attach the tag to your first aid bag.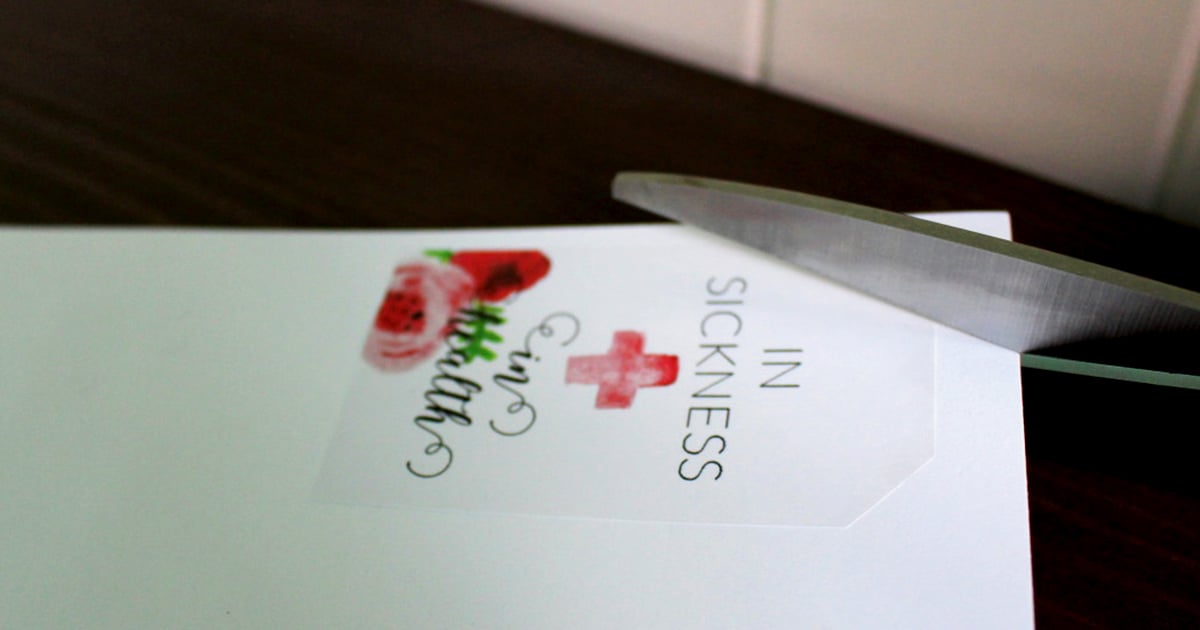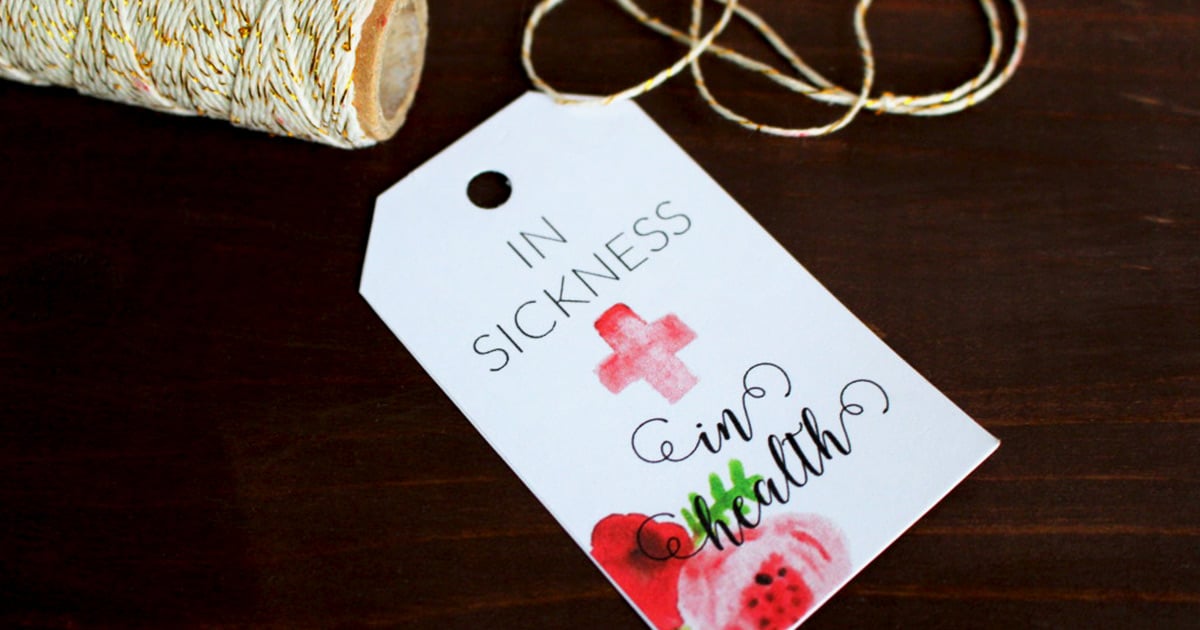 Blank Labels
Printables
Do Not Disturb Wedding Door Hanger
Many of your guests will be staying in a hotel near your wedding venue. Make sure that they get the rest they need after cheering for you and celebrating your new adventure of becoming Mr. and Mrs. – your guests will thank you later!
Blank Labels
Printables
Wedding Welcome Bag Tag
Place a welcome tag on the handle of your bag for the finishing touch. This will bring the overall look of your welcome bag together while also letting your guests know this wonderful bag is for them.
Follow the same steps for the first aid tag to create this welcome tag. Below you will see that I have attached two different designs for you to use.
Blank Labels
Printables
---
These are only a few ideas that you can place in a welcome bag for your wedding guests! By using the custom made watercolor designs by Within the Grove and blank labels from OnlineLabels.com, you are only a few steps away from creating your own unique welcome bags.
Create your own hospitality bag labels using Maestro Label Designer. Don't forget you can also place a wedding weekend itinerary, directions, and any other information you would like for your guests to have in the welcome bag. Mini wine bottles are always a big hit!
If you're in the DIY mood, you may be interested in making a custom ring dish or calligraphy event signage.
Need other beautiful stickers for your wedding? Check out our selection of pre-printed wedding stickers and labels.
You can find all of the packaging used in this post at Hobby Lobby. The canvas bag used was bought at Target. Quantities are based on 100 guests, just enter the amount of sheets you need and continue!
---