"Thanks For Helping Me Grow" Teacher Gift
With only a week or two left for some schools, now is the perfect time to start thinking about what to get your child's teacher as an end-of-the-year gift. Since last August, they've taken many students underneath their care, offering love, guidance, and teachings to bring them to this point. Let these teachers know how much you appreciate them with a beautiful living flower to brighten their day.
For an extra special twist, I've created a free printable label to add to your flower pot that reads, "Thanks for helping me grow this year!" Cue the cuteness because your child's teacher is going to love it!
Supplies
Mason jar or pot
Flowers
Dirt if needed
Toothpicks
How To
Prep Your Pot
I wanted to create a worn, vintage appeal which is why I used mason jars instead of pots. To do the same, apply two coats of spray paint to your mason jars. Once the paint has fully dried, rub the jar with sand paper until you're happy with the level of distress.
Gather your flowers and once your pot or jar is finished, go ahead and plant them. Not sure what flowers to pick? Make it an annual flower so the teacher will be reminded of your child year-after-year!
Make The Printables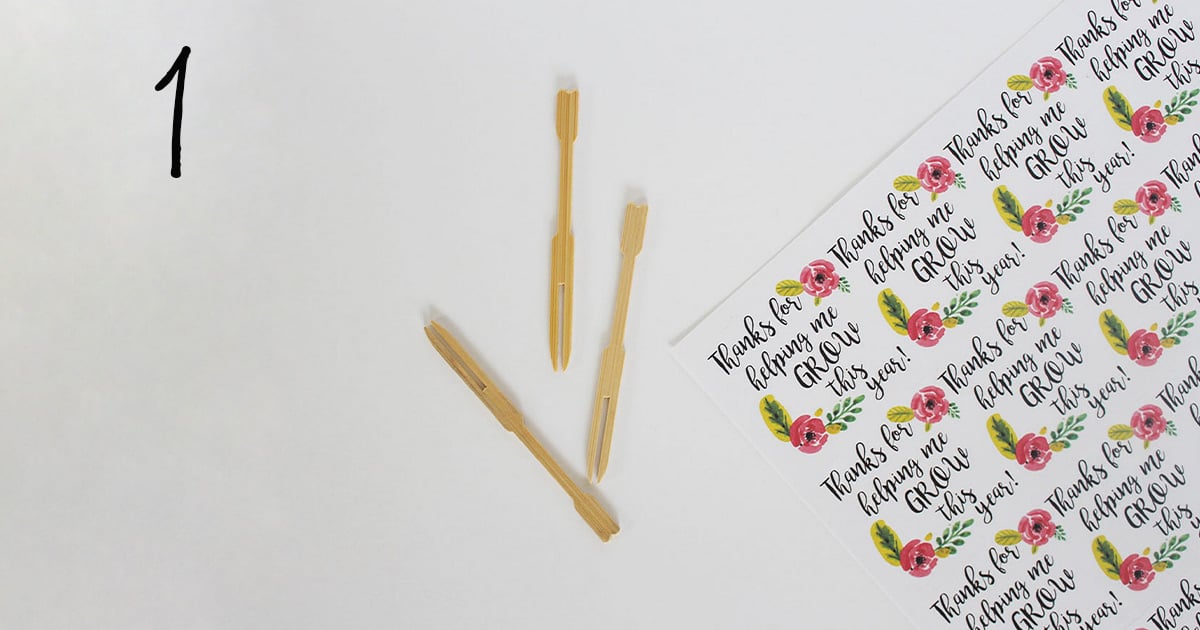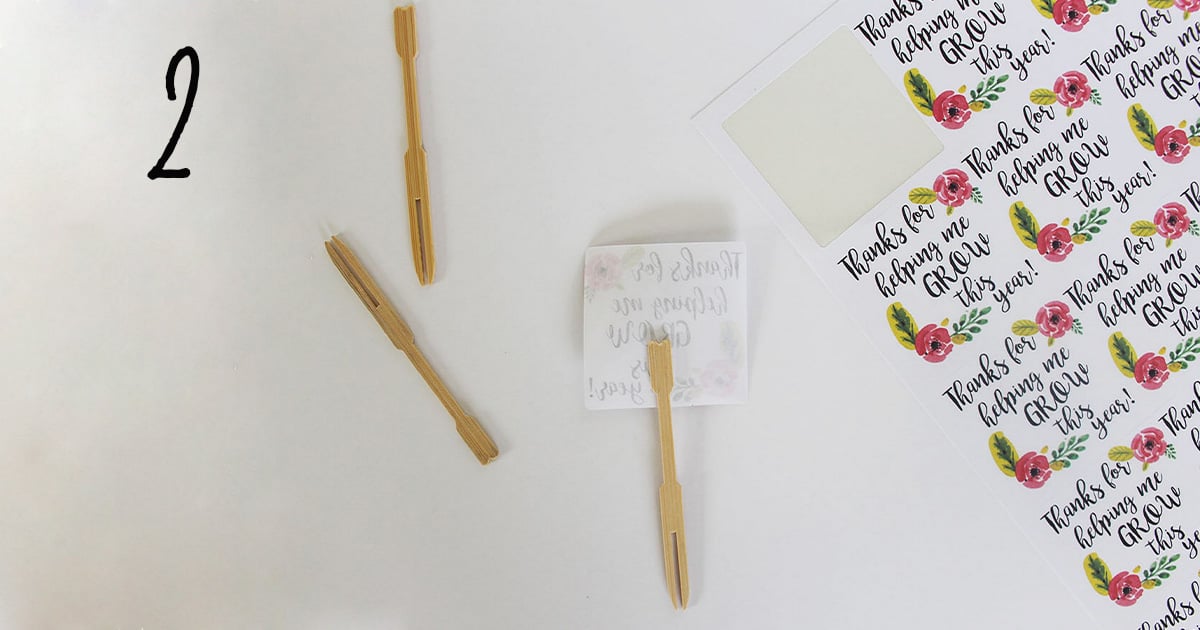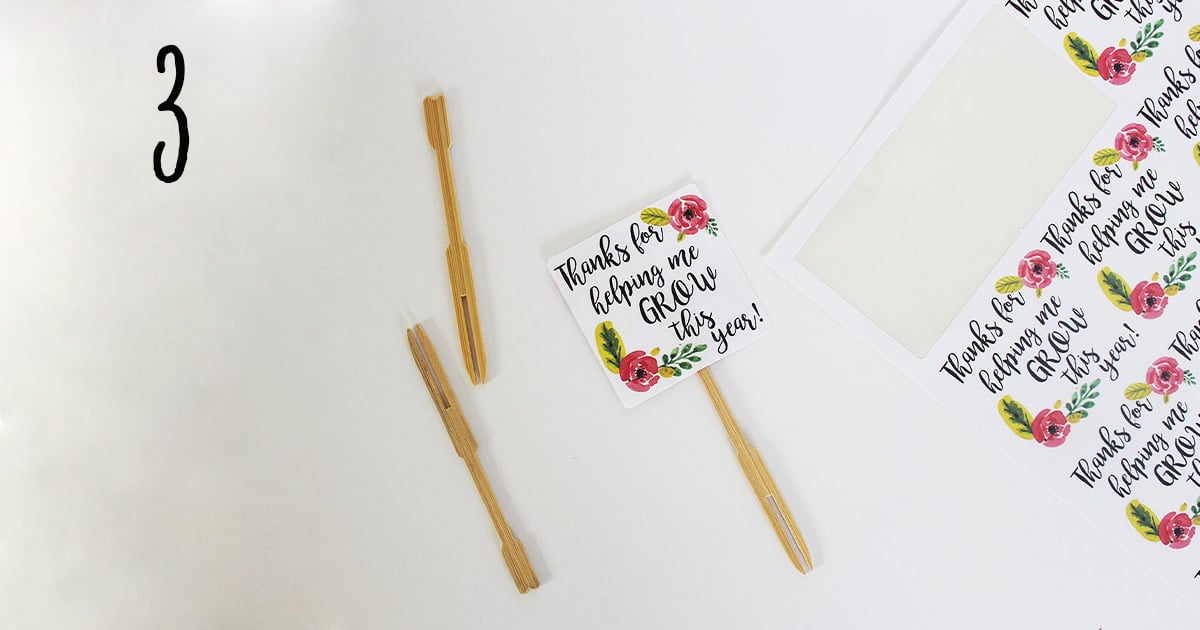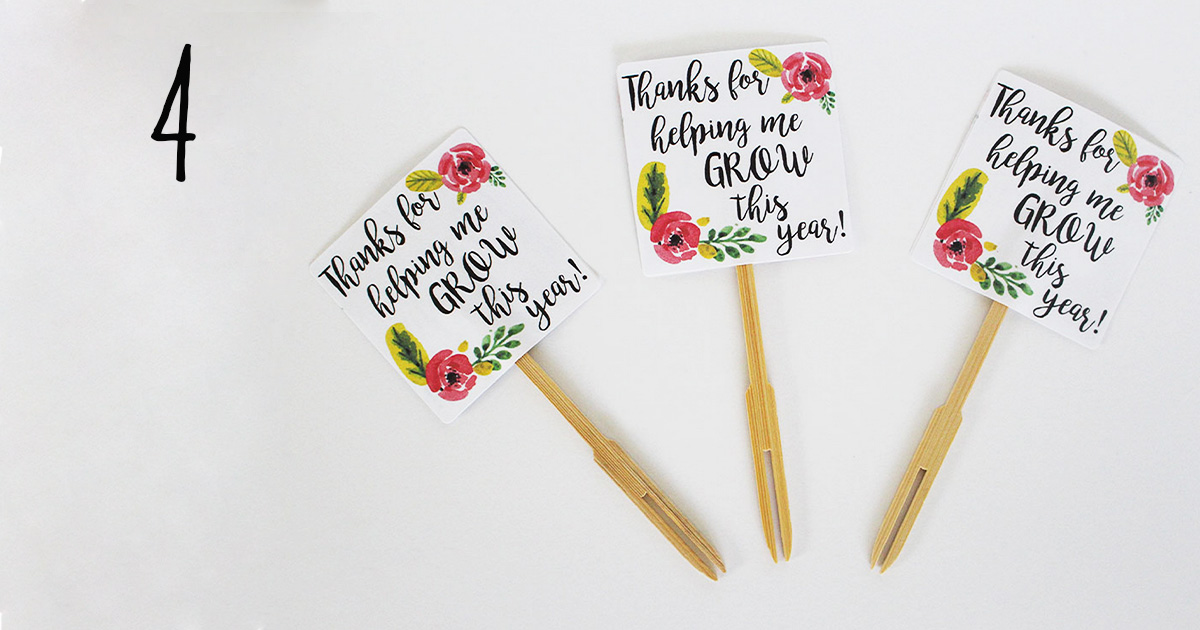 After planting the flower, it's time to make your sign for the flower pot. You'll need two labels per toothpick. Stick a label on both sides of the toothpick so that the labels are flushed and evenly stick together. It's the perfect way for your label to be read from the front and back.
Assemble Your Gift
Once everything is ready, simply stick the label in the dirt and you have the perfect gift for your child's teacher.
---
Say "thank you" to the teachers in your life for helping your child grow and blossom this school year. Let your kids get their hands a little dirty, too, to help you create this memorable gift!
The clip art used for these labels were designed by the talented artist, Dlolley's Help.
---