Superhero Identification Badges for Kids
We're a superhero kind of family. My kids love to read about them, watch them, and, of course, pretend to be them! We've got an enormous bin full of superhero dress-up clothes in their room so it's never a surprise when Batman or Captain America shows up for dinner.
That's why when I saw the HID Card Labels over at OnlineLabels.com, I knew that I wanted to turn them into superhero identification badges for kids. Fun for everyday imaginative play or for a special occasion such as a birthday party. Who wouldn't love to fill out their own superhero ID badge?!
Supplies
To make these badges, all you need is a sheet of ID labels from OnlineLabels.com and the free printable file found below. If you really want to make your id badges stand out, order some of the labels in clear gloss as well to go over the badges once the child has filled it out. Even superheroes need to protect the ID cards!
Instructions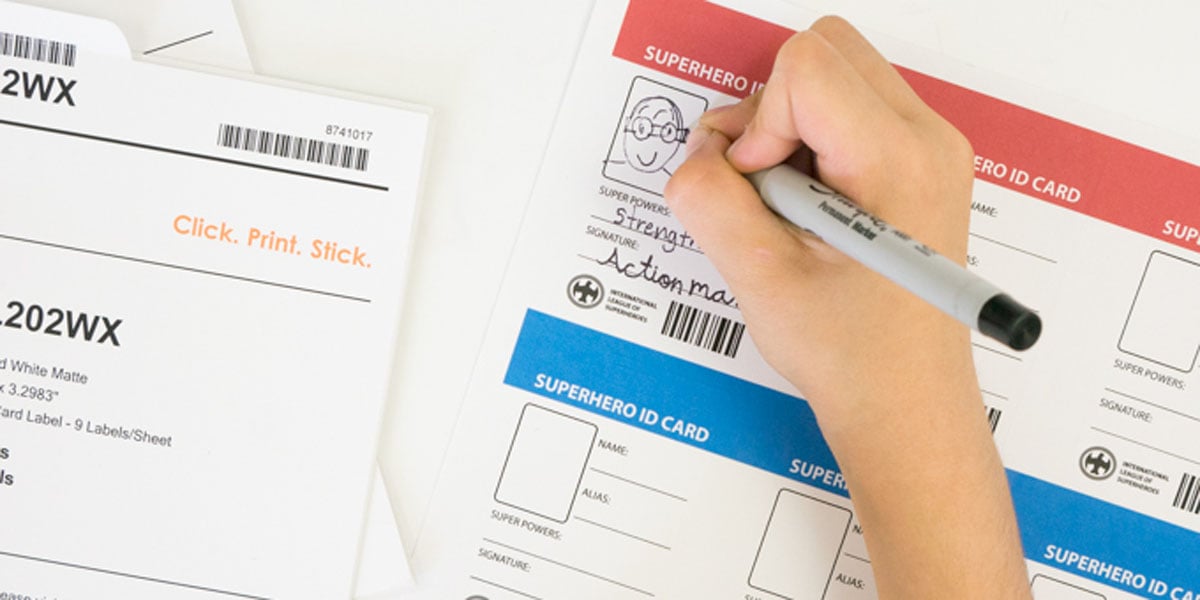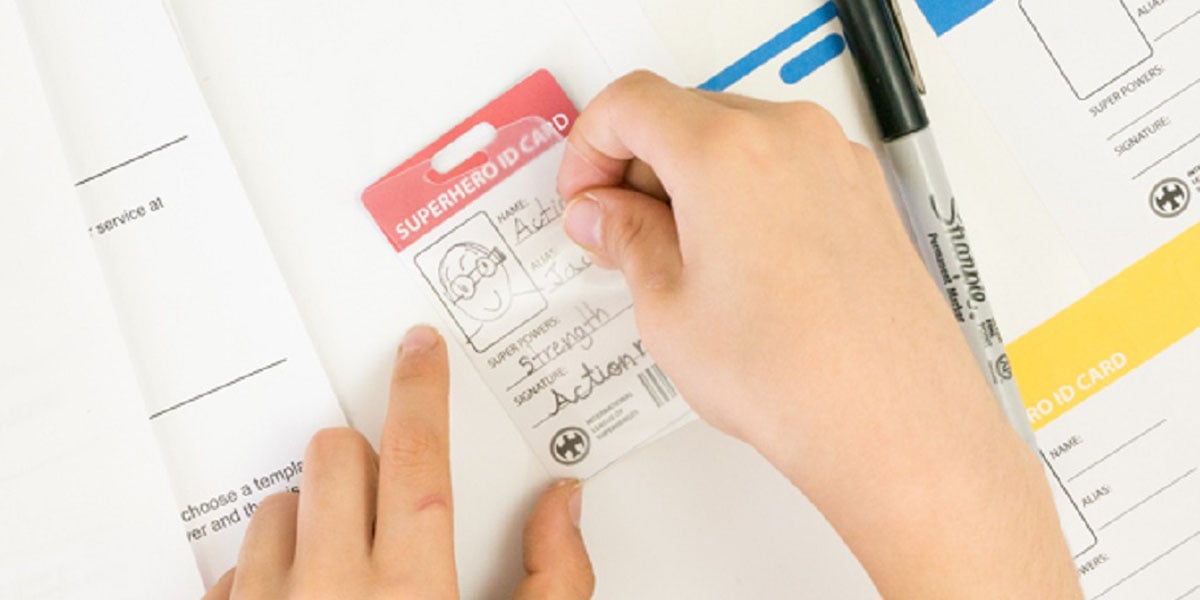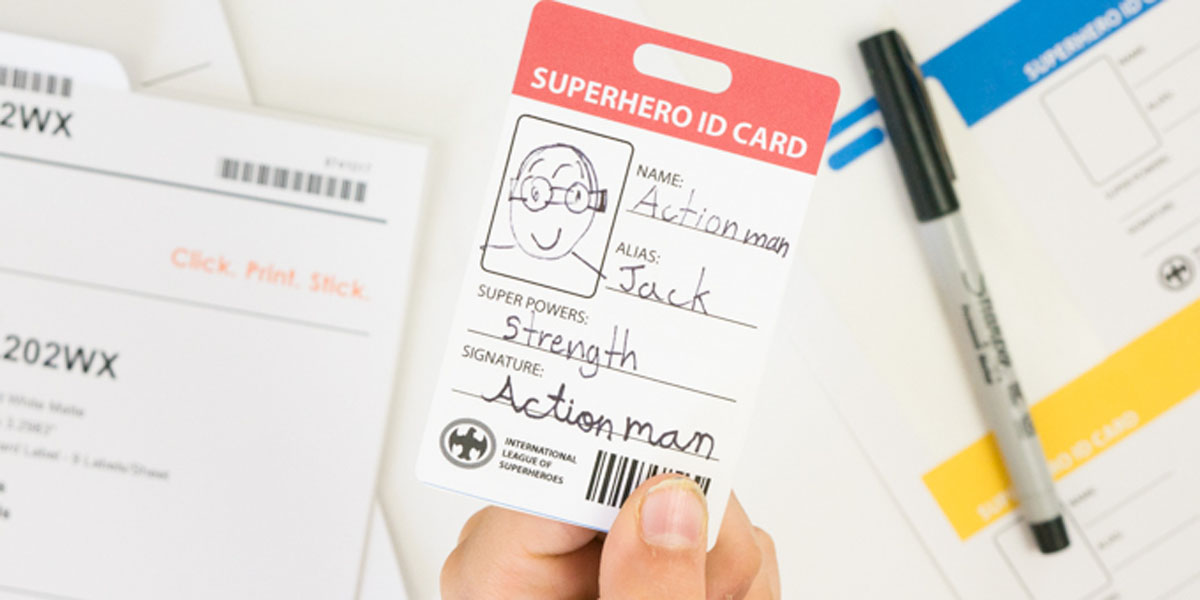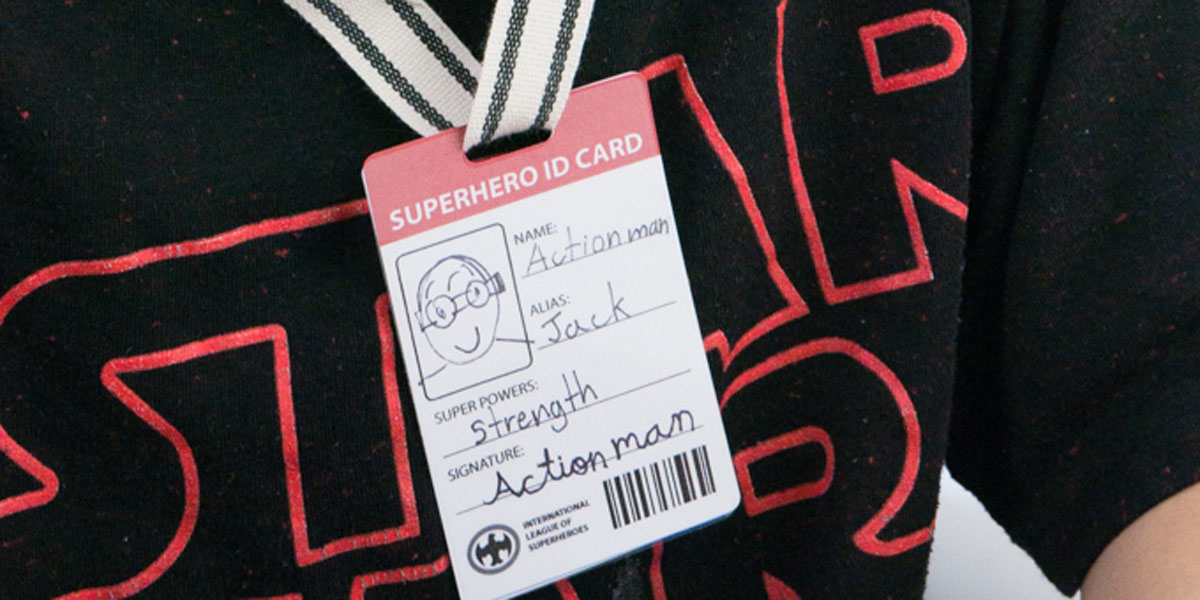 Customize the free superhero template above with your child's favorite color.
Download the template and print it using your home or office printer.
Let the kids fill out all the spaces found on the badge. There's even a blank section for the child to draw their likeness or glue in their photograph.
Apply a clear label over the finished badge (optional). Even superheroes need to protect the ID cards!
Buy some inexpensive clips to attach the ID badges to your kids costumes or just use a piece of ribbon to tie around their neck.
We doubled the fun of these superhero badges by sticking two together and filling out both sides. Now the kids can choose which superhero they feel like being on any given day.
---
Hope you all enjoy making these as much as we did! If you're looking for more kid-approved label projects, check out our summer activity guide.
---