Social Media Business Labels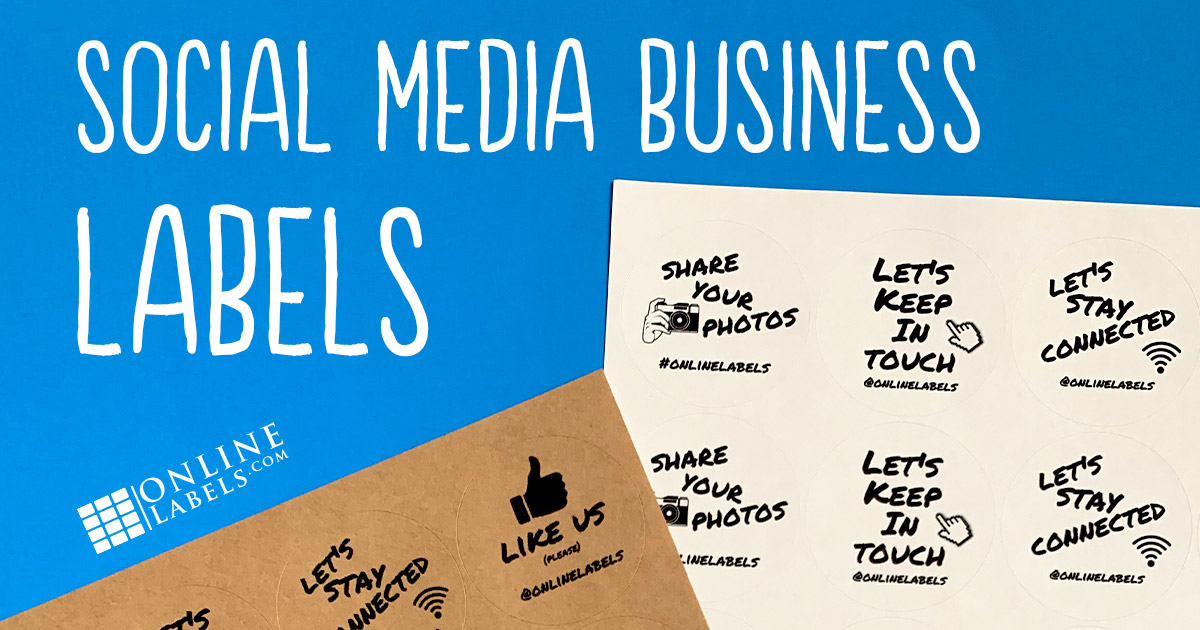 When it comes to getting your business name out there, there's no denying the power of social media. It can be daunting, but you shouldn't be afraid of leveraging it to your advantage. For some companies, a social media presence can be the difference between success and failure.
Here are some label designs that you can customize for your business to encourage your customers to follow you on social media. For these labels, I used 2" circle labels. These labels come in a variety of colors including: gold and silver foil, true colors, fluorescents and pastels. It even comes in a 100% recyclable material as well as weatherproof options.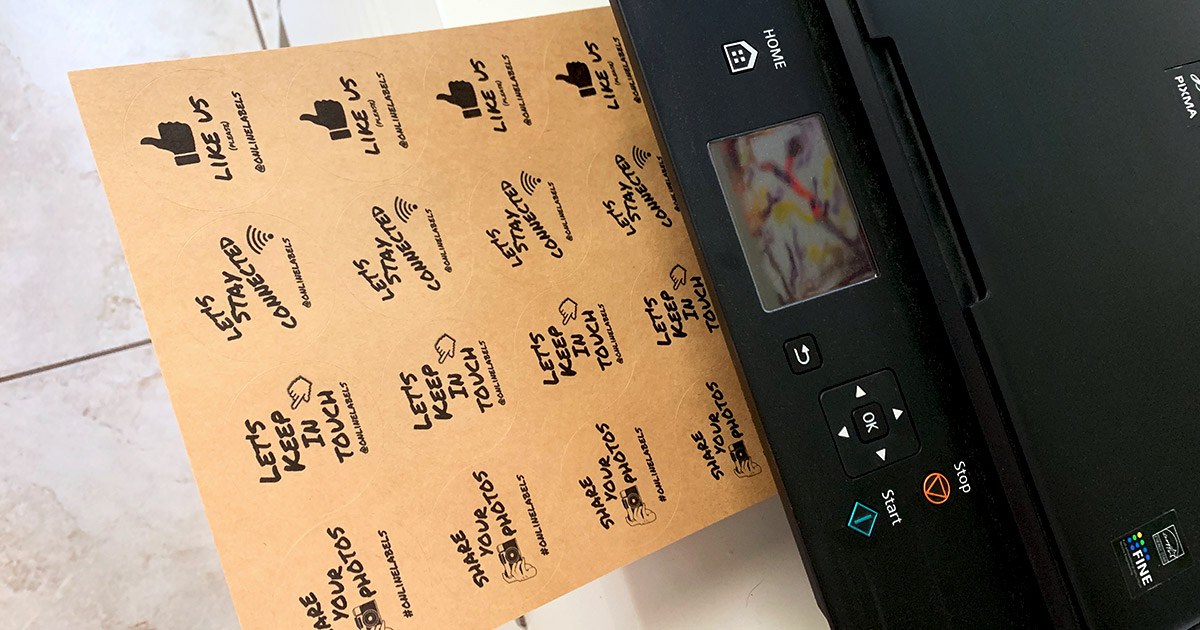 Grab the social media business printable!
Your labels can be pretty straightforward, like in my examples. Or, you can make your own labels that express your brand's personality. Is your brand more cheeky, snarky, cute, or serious? Tailor your labels to what kinds of images and posts your readers would see on Instagram, Twitter and Facebook. It's all about brand recognition.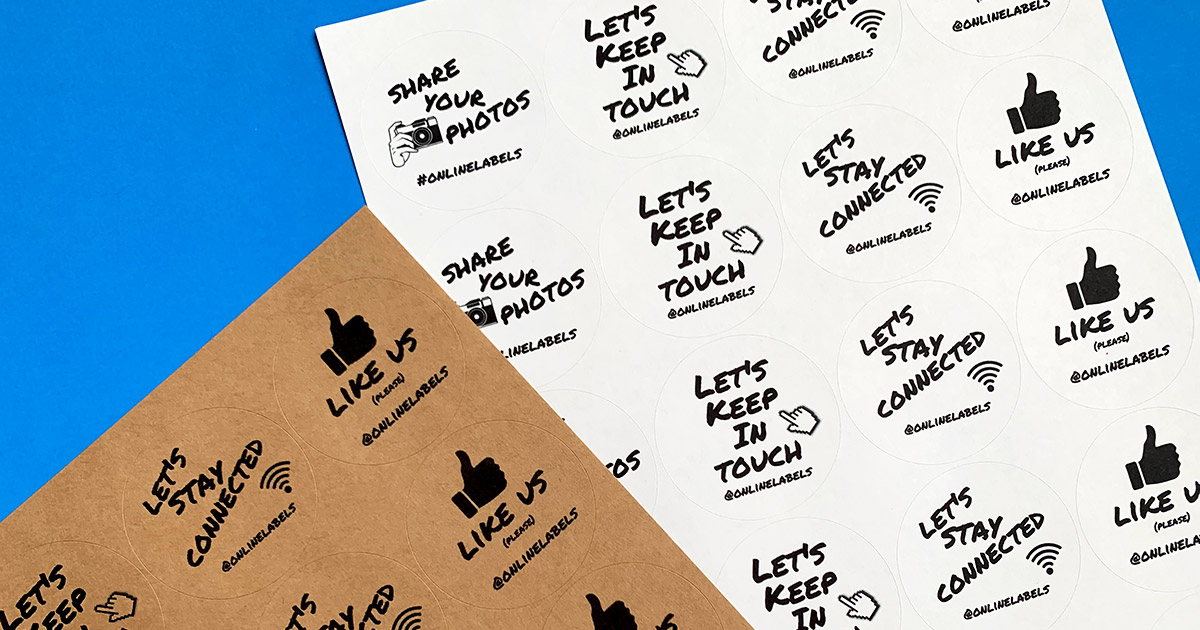 Another way to get your customers involved is to encourage them to tag you in their posts. For example, for our Instagram account, we invite our customers to tag us, @onlinelabels, in their posts. Not only do we get a constant stream of content, we also highlight and promote our customer's businesses. It's a win-win for everyone. You can do that too with your social media presence!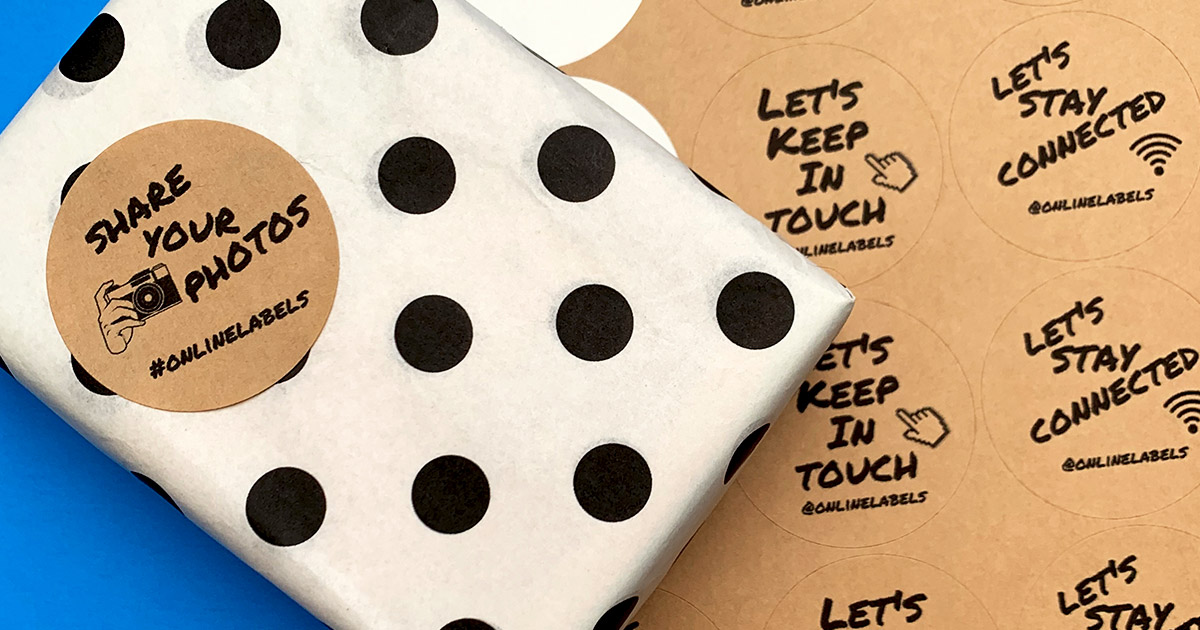 Place these labels on your packages or turn them into stickers by pulling off the matrices and pass them out at conferences or farmer's markets. The sky is the limit to what you can do with labels.
---