Should You Include Return Shipping Labels in Your Orders?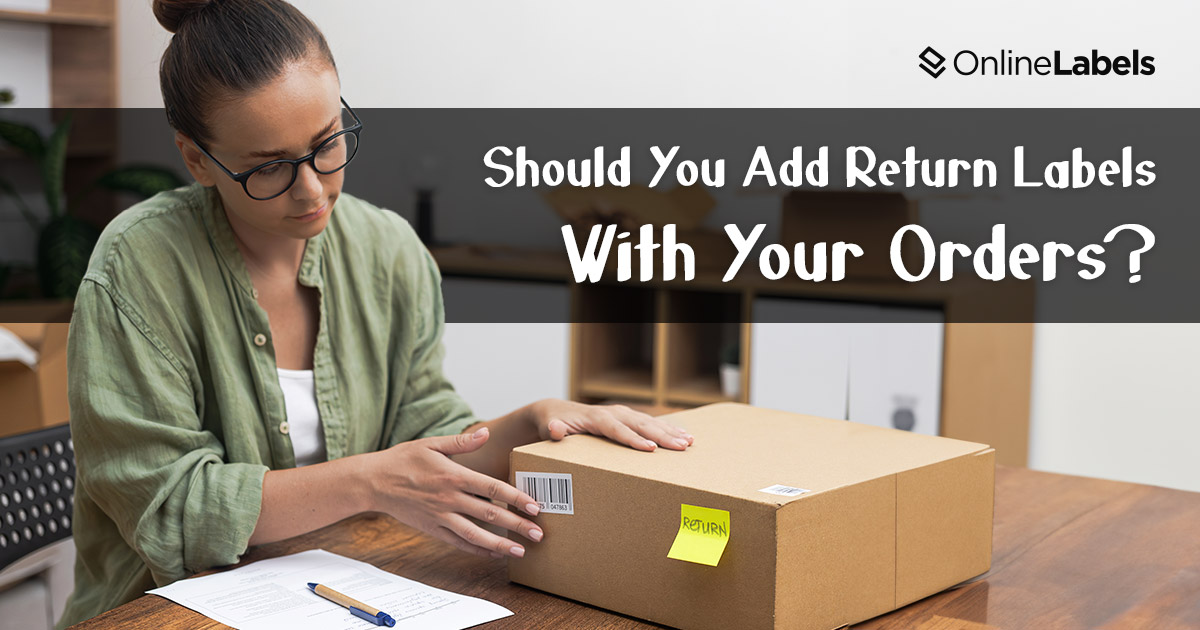 As a small business owner, you always want to provide the best possible customer service. One way to do this is by including prepaid (pay-on-use for you!) return shipping labels in your orders. While it may seem like a detail not every customer will utilize or appreciate, offering prepaid return shipping labels can make a significant impact on whether a customer converts, their brand loyalty and overall satisfaction. But is it worth it for your business? Let's dive into the pros and cons.
Pros of Including Return Shipping Labels
Convenience for Customers
As a consumer, nothing entices me to hit that checkout button quicker than "free and easy returns!" because I know that even if the order isn't what I expected, I can send it back hassle-free.
By including a prepaid return shipping label, you eliminate the burden of the customer having to print the label, pay for return shipping and find a nearby shipping service. This convenience factor alone significantly enhances the overall customer experience. It reassures your customers that you care and want to make the purchase process as easy and convenient as possible just for them.
Faster Processing of Returns + Less Errors
When customers have a prepaid return label, they no longer need to contact your customer support team and request a label or print one themselves (increasing the chance for errors in the shipping addresses). If they're like most, this is probably something they drag their feet on doing.
With a return shipping label included in their order, all they have to do is pop that label on the package and drop it off at a shipping location. This allows you to process returns faster and the customer to be refunded or receive their exchanged product quicker.
Advantage Over Your Competition
As a small business owner, you know that anything that gives you an edge over your competition helps to attract more customers and make you the preferred choice in the future. Offering prepaid return shipping labels can do just that.
Let's take Amazon for example. Any product consumers can purchase on Amazon, they can probably get at your local Target, pet store or mall, but they choose Amazon due to the easy and free returns, fast shipping, and of course, overall convenience. Consumers pay for their Prime membership and shop with Amazon for these reasons alone. Your business bringing this model in + your unique products = unstoppable.
More Happy and Loyal Customers
When customers have a seamless and positive experience returning an item, they are more likely to shop with you again in the future. Next time they are shopping and on the fence about purchasing, they'll be more inclined to press that checkout button because they know how smooth and convenient returning and exchanging is, and in turn become extremely brand loyal.
The Cons of Including Return Shipping Labels
Cost
You may be thinking, "This can get really expensive", especially if you have a high volume of returns. However, with prepaid return labels, you are only charged for the label once it's scanned from the shipping service provider and officially in use. So, your only cost upfront would be printing the labels and they are more cost-effective than you may think with our Integrated Form Labels.
Customers May Take Advantage
One of the most valid concerns for offering prepaid return labels is likely the potential for abuse. While it may seem like an unnecessary risk, your team can monitor this risk by setting clear return policies and monitoring returns that are happening frequently by the same customer in a short window of time.
With the holidays fast approaching, there's no better time to adapt to a prepaid return label model and announce it to your customers than now. It will get them excited for the holiday season and give your team time to adjust to this model before the high volume of orders start coming in.
---
If you're ready to take advantage of the many benefits prepaid return labels offer, we're here to help! You can start by browsing through our Integrated Form Labels and reaching out if you have any questions.
---