Your Favorite Products Are Getting Smaller and It's Because of Shrinkflation
With multiple factors contributing to the elevated inflation we're seeing in 2022 (up by 8.5% from last year!), businesses are having to adjust to the trend. When supplies become more expensive, something needs to be done to compensate for the higher spend.
The most common way that companies deal with inflation is by raising the prices of their products. But since shoppers tend to notice price increases, companies are figuring out other, inconspicuous ways to save money, which is where 'shrinkflation' and 'swapflation' come into play.
What are "shrinkflation" and "swapflation"?
Have you noticed that the same bag of chips you get every week feels a little more empty than normal? Or that your toilet paper rolls aren't lasting you quite as long? You're not crazy, and these realities are likely a result of shrinkflation. World Economic Forum (WEF) describes it as,
"Downsizing a product while keeping its price the same is sometimes called 'shrinkflation'—a combination of the words shrink and inflation. Companies face higher prices for their supplies and may try to pass that onto the consumer. Downsizing a product reduces costs for manufacturers."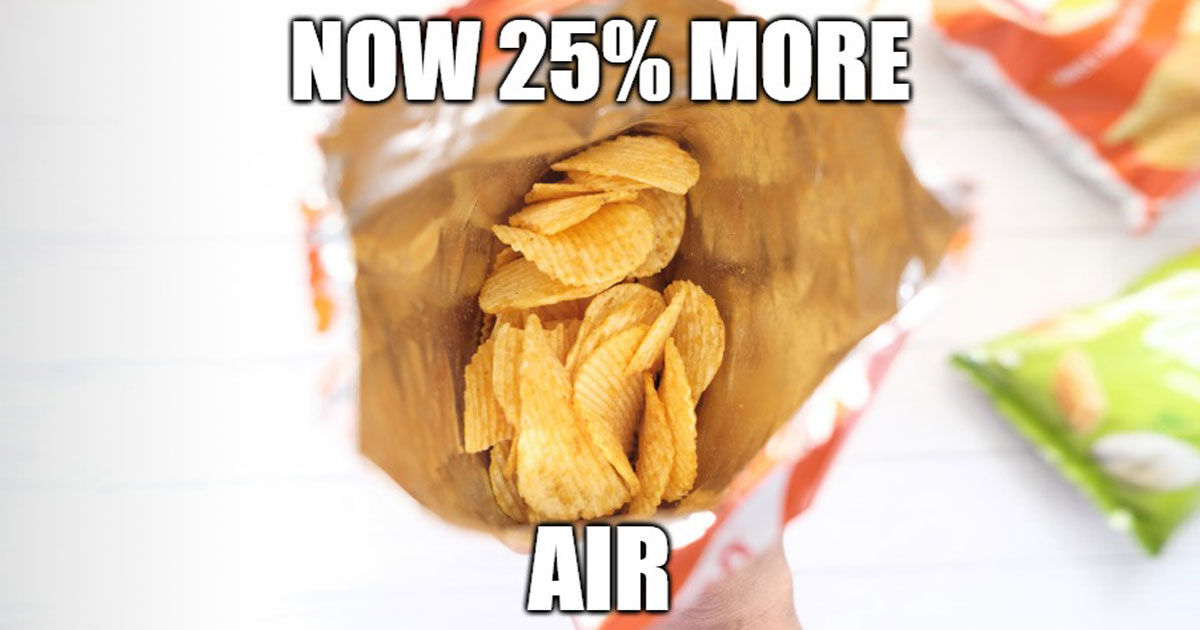 This trend has led to another form of inflation which was coined the term, "swapflation." Similar to shrinkflation, prices of the products stay the same. But the "swap" stands for swapping ingredients or quality for cheaper alternatives. One example that was given on the Robinhood Snacks podcast was companies using high fructose corn syrup in place of regular cane sugar.
Edgar Dworsky, consumer rights lawyer and owner of Consumerworld.org said,
"Bottom lines are being pinched and there's three basic options: raise the price directly, take a little bit out of the product, or reformulate the product with cheaper ingredients."
How Specific Companies Have Adapted to Inflation
Cottonelle - According to Edgar Dworsky on Mouseprint.org,



"Cottonelle has reduced the number of sheets it provides on each roll of toilet paper depending on the variety (soft or strong). Here, the strong version of Cottonelle mega rolls has gone from 340 1-ply sheets to just 312. And the soft version went from 284 2-ply sheets to just 268."

Doritos - Bags that used to weigh 9.75 oz now weigh 9.25 oz, and contain 5 fewer chips, according to a spokesperson from Frito-Lay, the parent company of Doritos.


Dove Body Wash - Many cosmetic and soap product brands are changing their packaging in subtle ways, but are actually downsizing in the process. Dove recently sized down their body wash bottles from 24 oz to 22 oz, for a hardly noticeable change that actually makes a huge difference for them in the long run.
These are just some examples of shrinkflation. Many manufacturers are seeing their bottom line squeezed by inflation and supply chain issues, but customers tend to notice when price tags go up. So for these companies, downsizing their products is a way to quietly align costs with increasing inflation.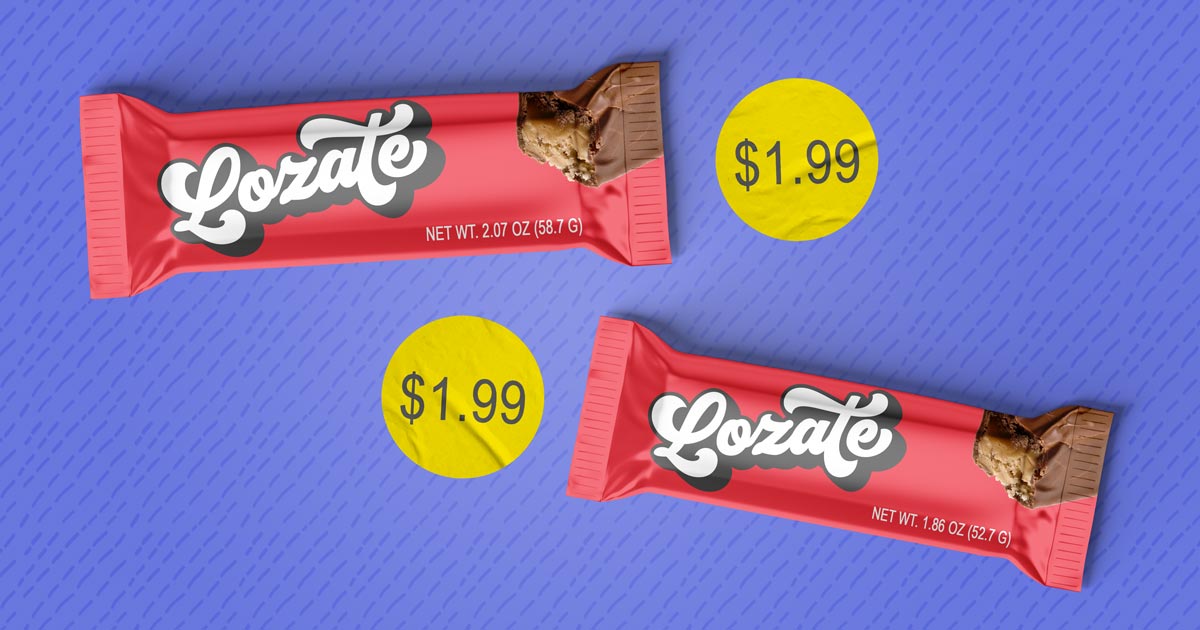 What's the takeaway?
For shoppers, product labels are really your friend here. When you go to the store or order online, take a look at the weight, net content, and ingredients list of the products you buy. Compare a few different options and see which is the best overall when you take into consideration price, amount, and quality.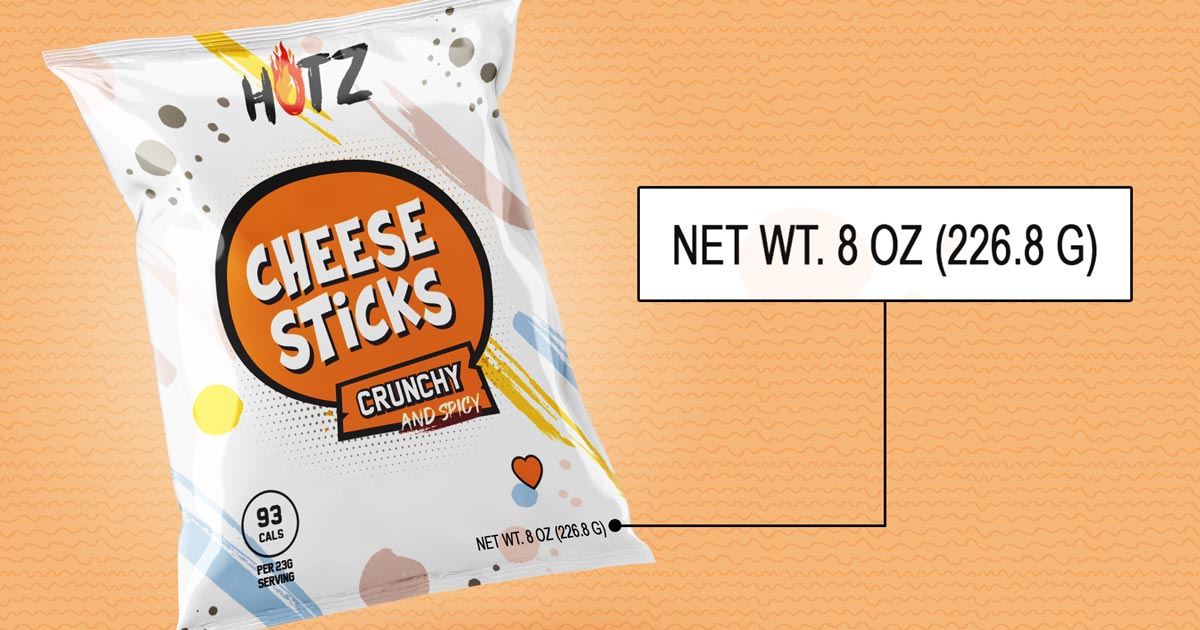 For business owners — be mindful when considering how to adjust to the rising inflation. Consumers notice these changes, especially if it's a product they purchase frequently. Before taking the "shrinkflation" or "swapflation" route, assess all your options.
Evaluate your business model and see if there's anywhere else in the process where you can cut costs, temporarily discontinue underperforming products, or increase productivity. Also consider simply just raising the prices of your products rather than skimping on amount of product or quality, which can appear sneaky to customers.
---
For more news and business tips, check out our small business resources article section. Need labels? Get started with a custom labels quote today.
OnlineLabels, LLC is not associated with any of the companies or organizations mentioned in this article.
---