Printable Coffee Label Gifts For Your Teacher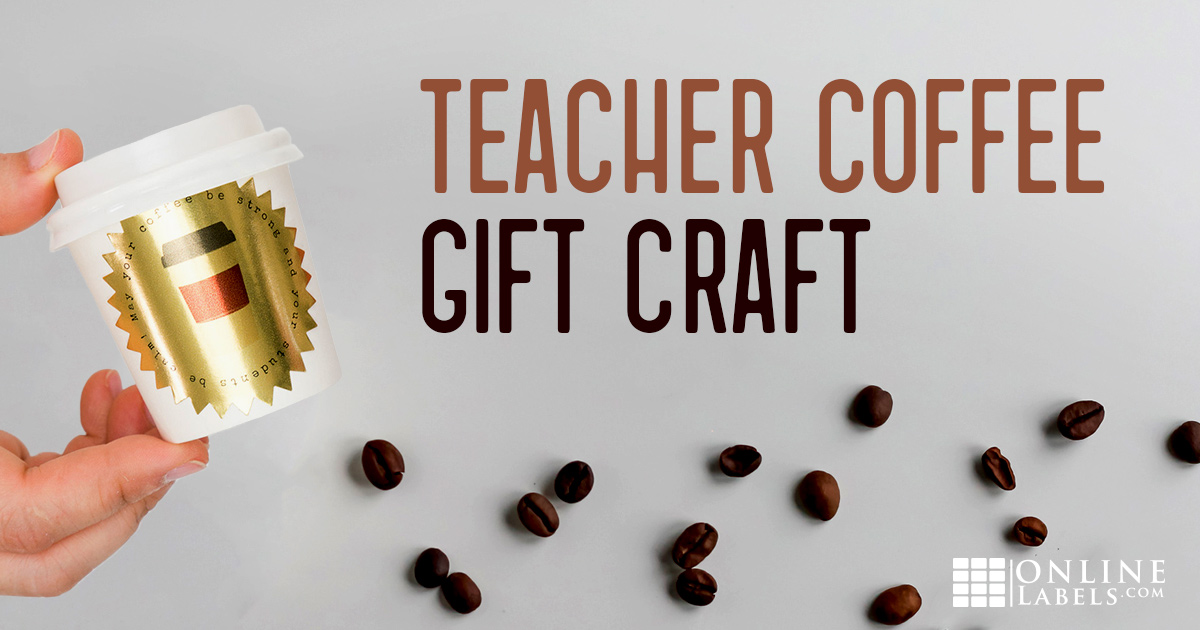 It's that time again when teachers and students return to the classroom for another year of learning. Since we haven't learned how to bottle kids' energy, I'm planning on showing up to the first day of school with the second best thing for teachers – coffee! I'll be using these back to school teacher coffee gift labels and thought you guys may want to use them too.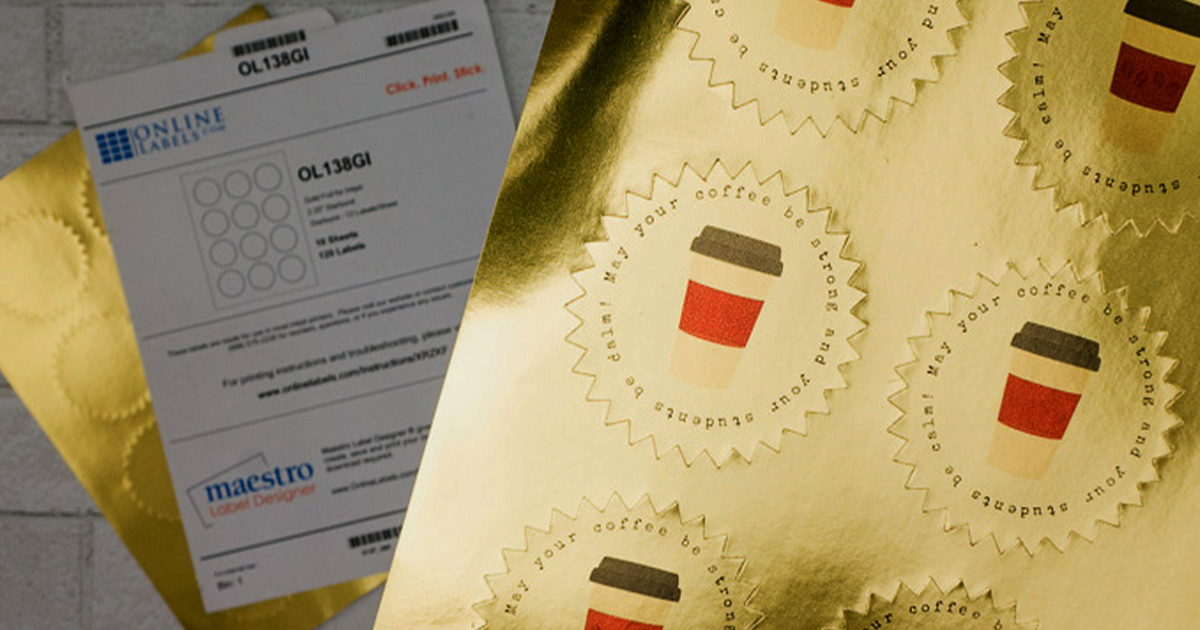 To print out some of these coffee gift labels, you're going to need some blank 2.25" starburst labels. I went with the super glam look of the gold foil but there are tons of different paper choices to go with. The brown kraft paper option would work really well too. The labels say, "May Your Coffee Be Strong and Your Students Be Calm." I'm planning on keeping a sheet of these in my car for last minute teacher gifts.
Grab the Coffee Gift Printable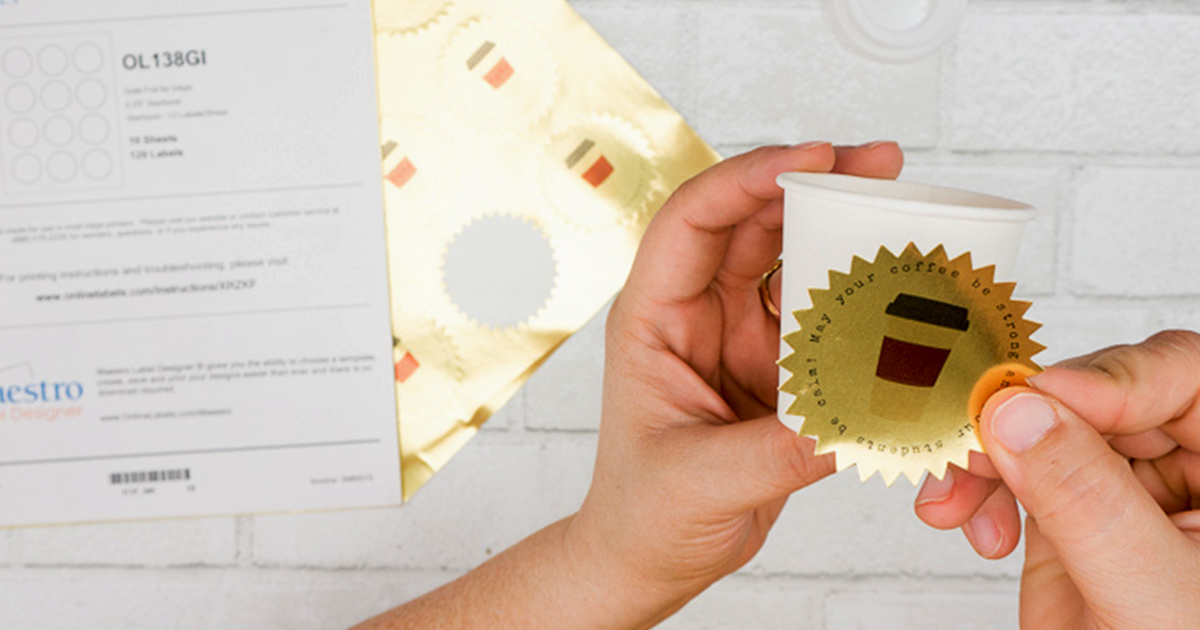 Now that the gift labels are printed out, you just have to apply and give them out. The labels fit perfectly on the front of the small coffee cups I'm filling with chocolate-covered espresso beans. Another great option would be to add the label to a bag of gourmet coffee grounds. Or, if you're pressed for time, you can always just stop by a local coffee shop and add the sticker to fresh cup of brew. What teacher wouldn't love to get a hot cup of their favorite coffee on the first day of school!
Teachers are absolutely amazing and deserve all the cups of coffee in the world. I'm not sure how they would manage to instruct a room of children without coffee. That's why I think these gift tags add a special touch to a sweet gift. I hope you and your kids have a great school year!