Label Madness Winner Interview: Glass & Glitter Gifts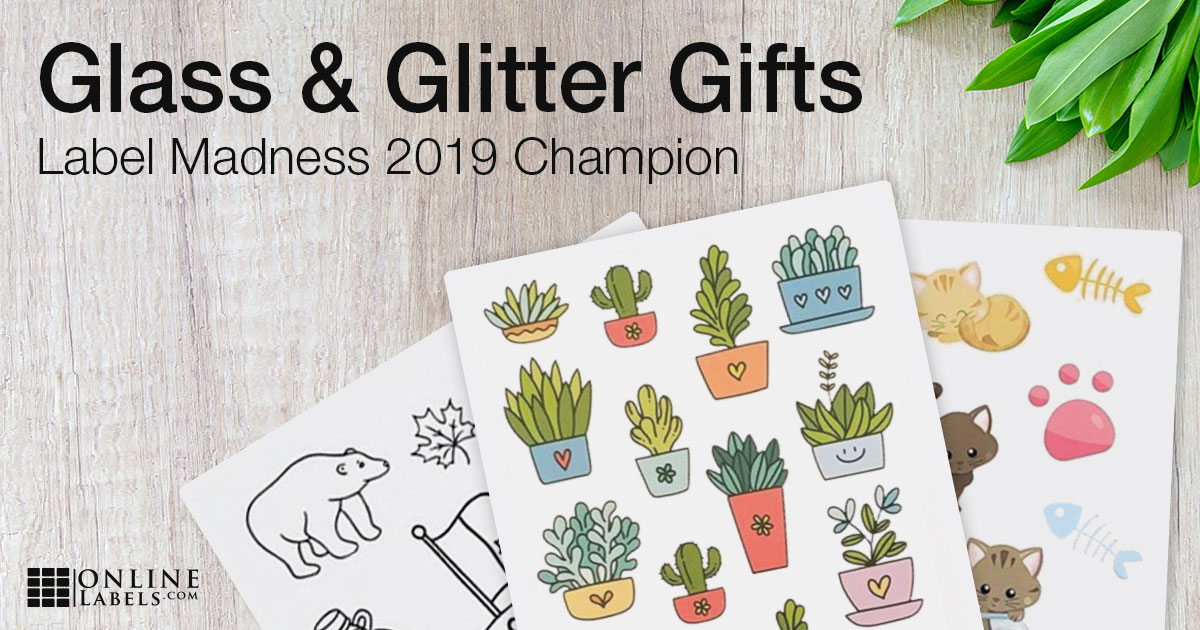 To coincide with basketball's March Madness, in March 2019, we hosted our own Label Madness competition. For four weeks, we put some of the year's top-voted Customer Ideas submissions through a Facebook "likes" competition. Each brand had a chance to go head-to-head with another OnlineLabels.com customer and advance through the bracket-style competition.
We're proud to announce this year's winner: Glass & Glitter Gifts! Glass & Glitter Gifts is a shop based in Nova Scotia, Canada, specializing in handmade gifts. Owner Leanne Mackenzie submitted a photo of her coloring stickers sticker pack and helped drum up the votes for her product throughout each round. See her Customer Ideas submission and get to know Leanne and Glass & Glitter Gifts a little more below.
OnlineLabels.com: What OnlineLabels.com products do you use the most?
Leanne Mackenzie: My most used/loved products are the full sheet matte sticker paper and the full sheet glossy sticker paper.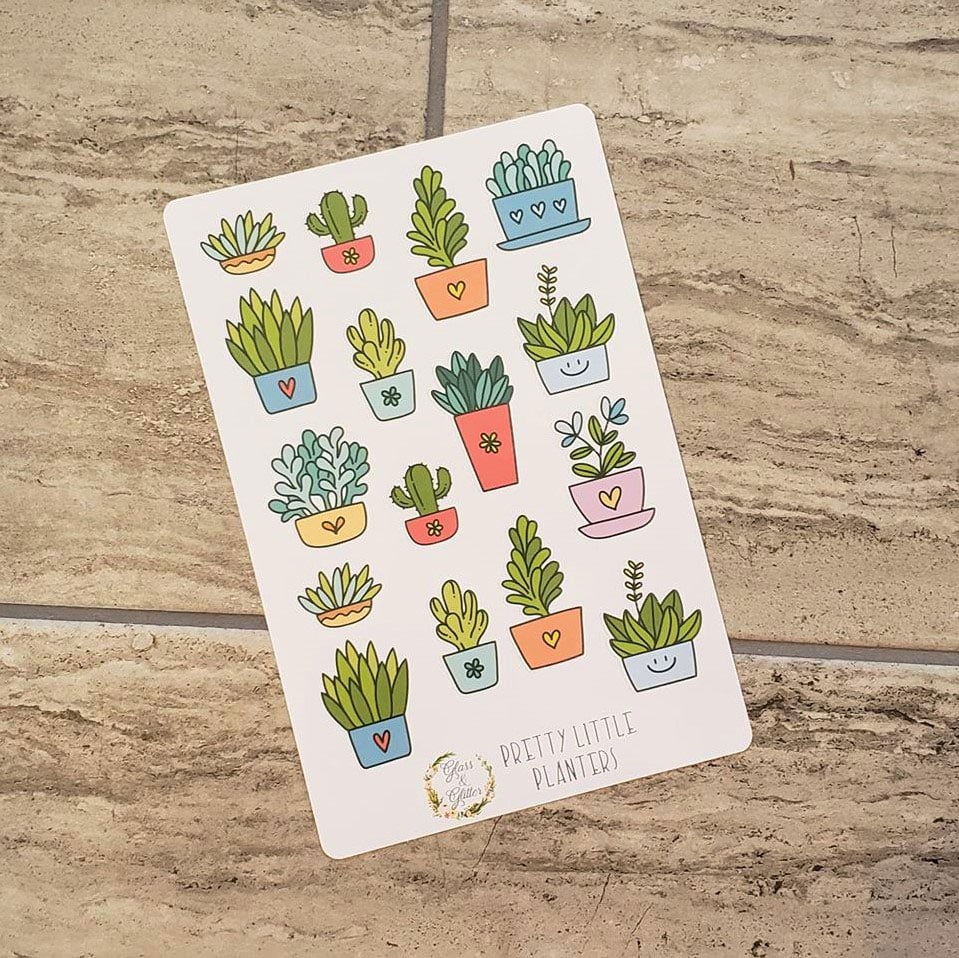 OL: What do you use our products for?
LM: I use precut sheets for pricing tags, product labels, and various printed gift tags. But I use the full sheet matte and glossy pages for printing and cutting die cut stickers – the matte sheets are used for coloring stickers like the ones in the contest photo. I also have full-color glossy die cut sticker theme sets.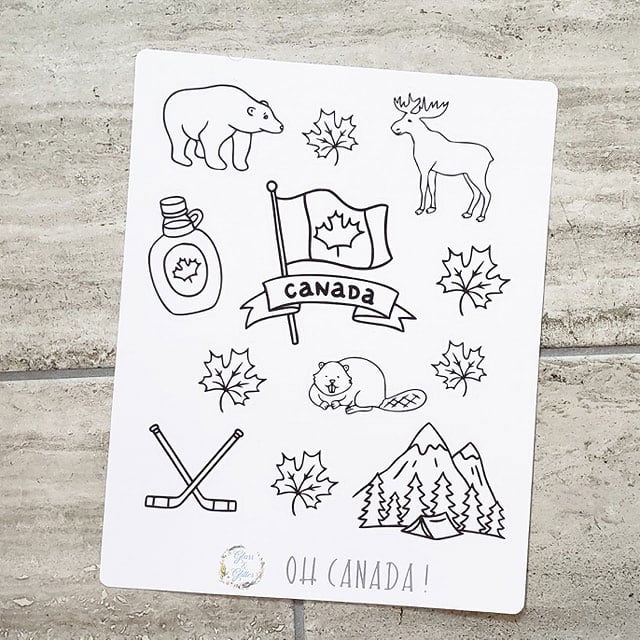 OL: How did you choose OnlineLabels?
LM: Following time-consuming online research and having tried some disappointing alternative sticker papers, I came across OnlineLabels.com and opted to give it a try. I was absolutely floored by the high quality and versatility of what they had to offer.
OL: How many products do you sell a month?
LM: My sales are very seasonally influenced. Locally in Nova Scotia, the tourism industry is quite large and is a large portion of my business. Those months are very busy and sales are high. Christmas season is my other predominantly high season.
In between, there's a steady stream of sales with various holidays and occasions. I estimate I sell between 800-1000 products monthly … double that during the higher season months.
OL: How do you organize your inventory since you sell so many different products?
LM: I have a shelf space that is dedicated to the different items that I create. My labels alone take up a shelf of their own. My inventory is organized by seasonal sales as well as best sellers.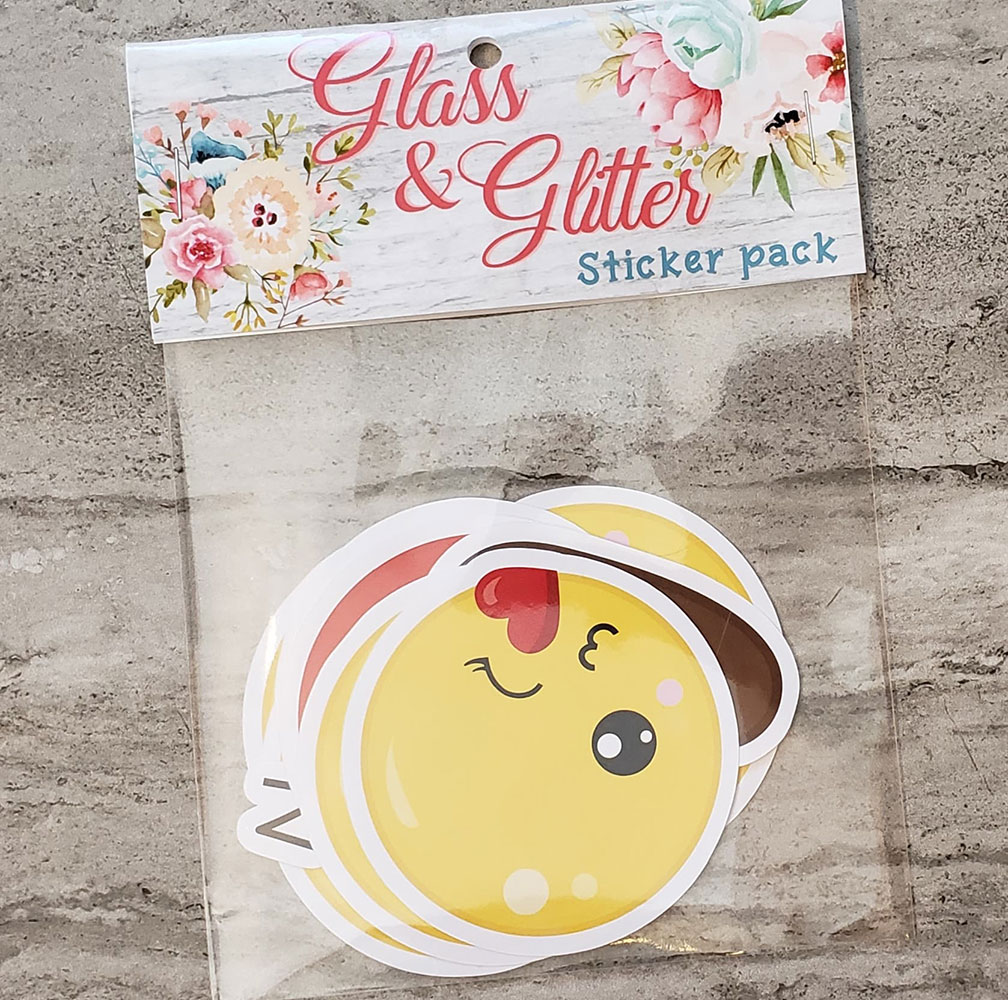 OL: Do you have office space or do you work from home?
LM: I do work from home as this is my primary business. I have a home office and workshop in my house.
OL: Do you do this full-time?
LM: I do this full time. I was previously employed for a decade by a company that suddenly changed hands and rendered my job obsolete. I was then encouraged to open my own business and the rest is history.
OL: How do you connect with your target market?
LM: My social media connections are how I primarily connect with customers, usually via Instagram and Facebook. I do, however, connect through my Etsy shop and have shifted my production moreso toward wholesaling to retailers.
OL: How did you get into wholesaling?
LM: I was first approached by a small shop here in Nova Scotia about renting a shelf space in their retail location. That allowed me get my brand name out there. I was then approached by other retailers who requested to purchase wholesale for their locations. I now have relationships with about a dozen retail locations and gift shops for wholesale, and a handful of commission-based contracts.
OL: What tips do you have for someone who wants to get started wholesaling?
LM: I would suggest approaching small shops, talking to owners and buyers to see what they're looking for. I would also say that before going forward, be sure you're doing your research on value and pricing.
OL: Do you have a system for not getting overwhelmed during your busy periods?
LM: I generally communicate with my existing locations that the wait times do increase during these times. I send out a few emails reminding them to order early, and I also offer a small discount if orders are submitted before a certain date to encourage them to get their orders in early.
OL: Do you have any other team members?
LM: I do not have any employees, although my teenage son does my data entry for invoices and expenses as needed. It allows him to learn basic bookkeeping (which is certainly an asset in life), and teaches him some organization and responsibility. It's not a position that pays in dollars, but it does pay in video games and spending money!
---
Thanks Leanne for giving us insight into your business! Do you have a story to tell? Submit to our Customer Ideas gallery and we may be in touch. Have questions for our team on what products might work for you? Our customer service team is here to help. Call us at 1-888-575-2235.
---