How To Print Multiple Designs & Partial Sheets Using The Multi-Design Tool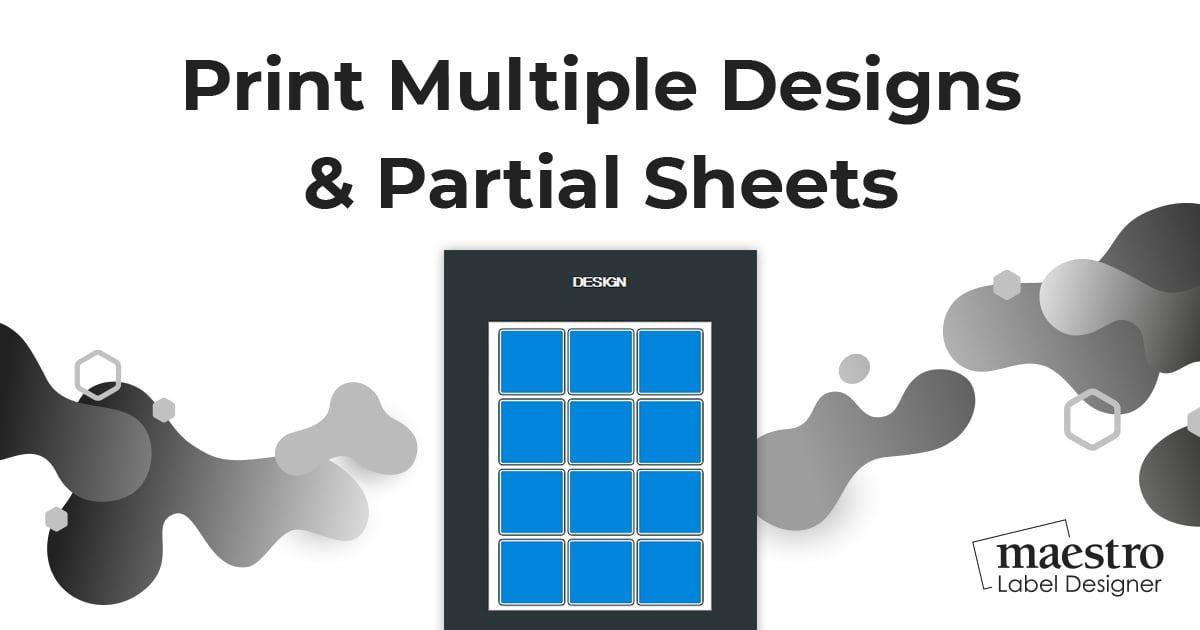 With Maestro Label Designer, you can designate which labels will receive your printed design using the Multi Design tool. We've outlined the simple process below to get you started.
Note: Partial printing will not work for label configurations with multiple shapes.
Step 1:
After launching Maestro Label Designer, you can choose to design a label from scratch or find a pre-designed template from our database. Pick the one that applies to you.
Step 2:
Under "Select a Design Mode", check "Create multiple label designs on this sheet". Then, you're ready to start a new design!
Step 3:
Now's the fun part. You can use all of Maestro Label Designer's tools to customize your personalized design.
When you're all done, click the "Multi Design" tab at the bottom of the toolbar to your left.
Step 4:
Click "Add New Design" under the label template.
Step 5:
Here, you can select the labels you wish to adopt the new design or stay blank. The labels in red represent what will feature the design you just created. Each label that you click will change to green which represents your new design. Hit "Continue" when you're finished.
Step 6:
You should now see a new label with no design. Design your second label on this template, or if you're partial printing, leave blank. Repeat as many times as desired.
Step 7: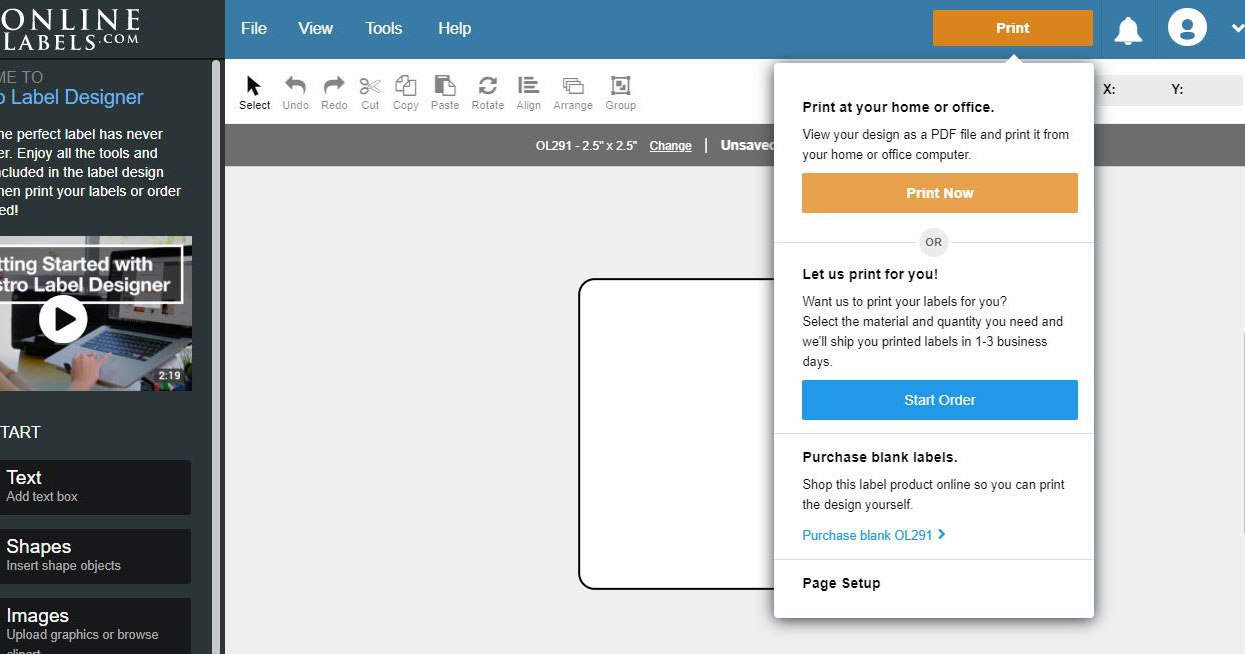 Click the print icon on the top right corner of Maestro Label Designer, "Print Now," and then "Download and Print".
If everything looks correct in your preview, you're ready to print.
---
Looking for more Maestro Label Designer tips? Browse all of our how-to's and articles in our
Maestro Label Designer support section
today!
---