How To Shop OnlineLabels.com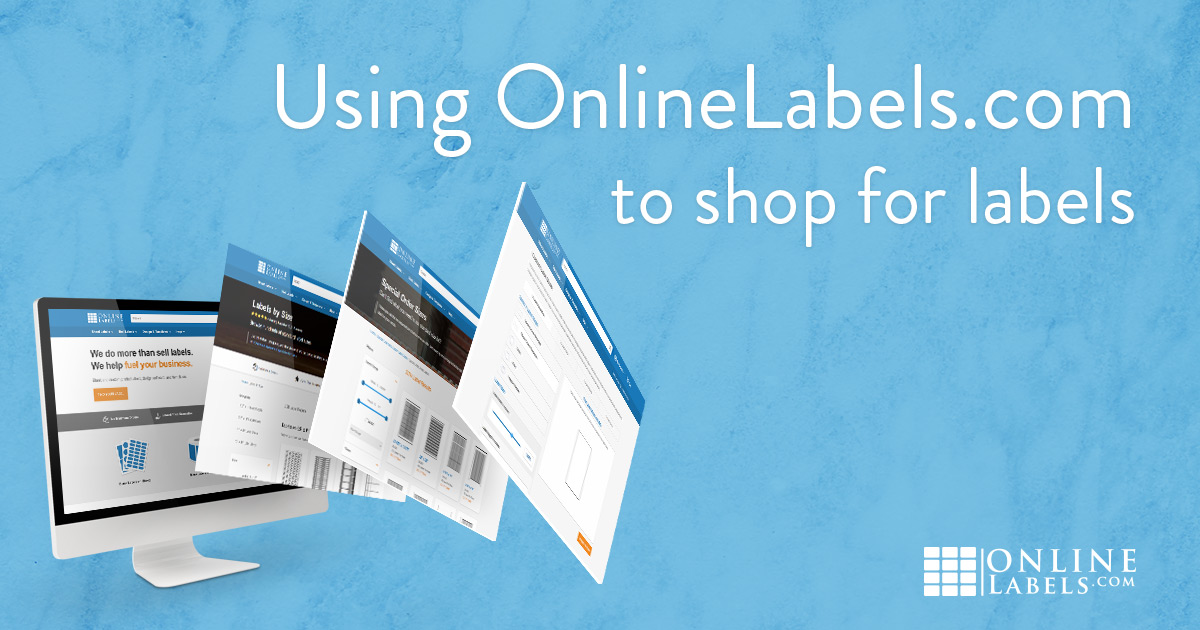 Once you've chosen your container or packaging, it's time to find the perfect label. Here are three way to shop our huge selection of labels and create the perfect product.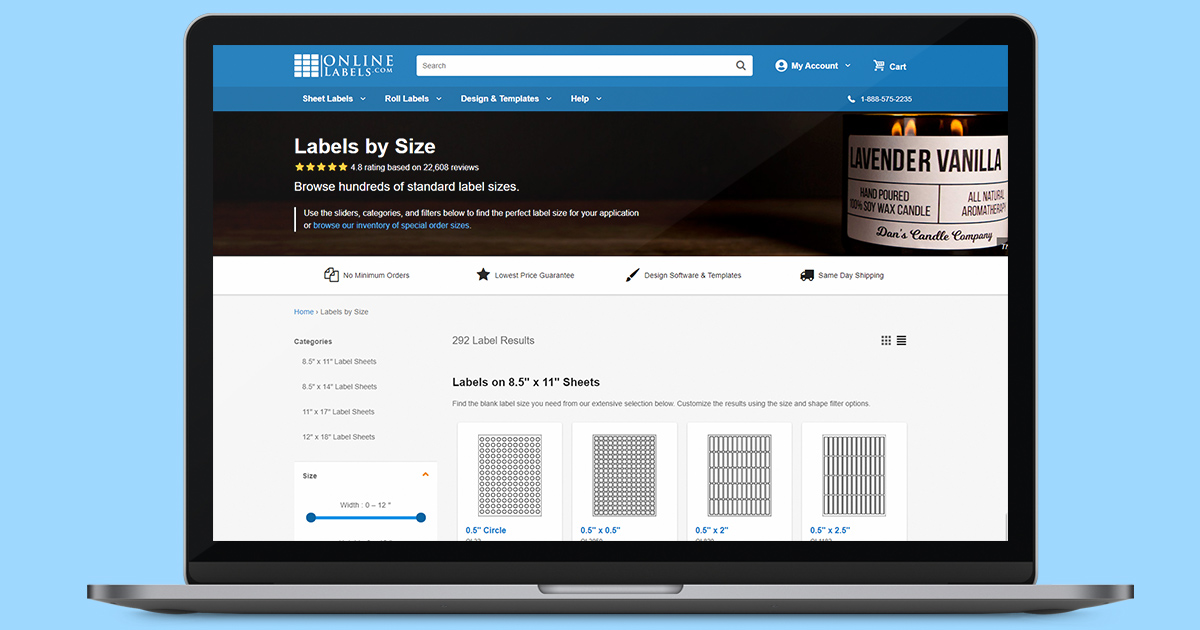 Fortunately, we've got a few ways to start shopping and find the label size you're looking for. One of the easiest ways to do so on our site is to Shop By Label Size.
We've got over 250 standard label sizes listed, available in every label material we offer. To find a label size or label shape that may work for your application, you can scroll through our entire list of label sizes or narrow down your options using the filter tools on the left of your screen.
When using the filters, decide whether you want to search by exact size or ranges. Checking the box labeled "Exact" will allow you to switch between the two. You can also narrow down your search further using the "Product Type" and "Shape" dropdowns below that.
If after searching through our complete list of standard label sizes you still haven't found the right sized label, do not worry, we have even more options for you!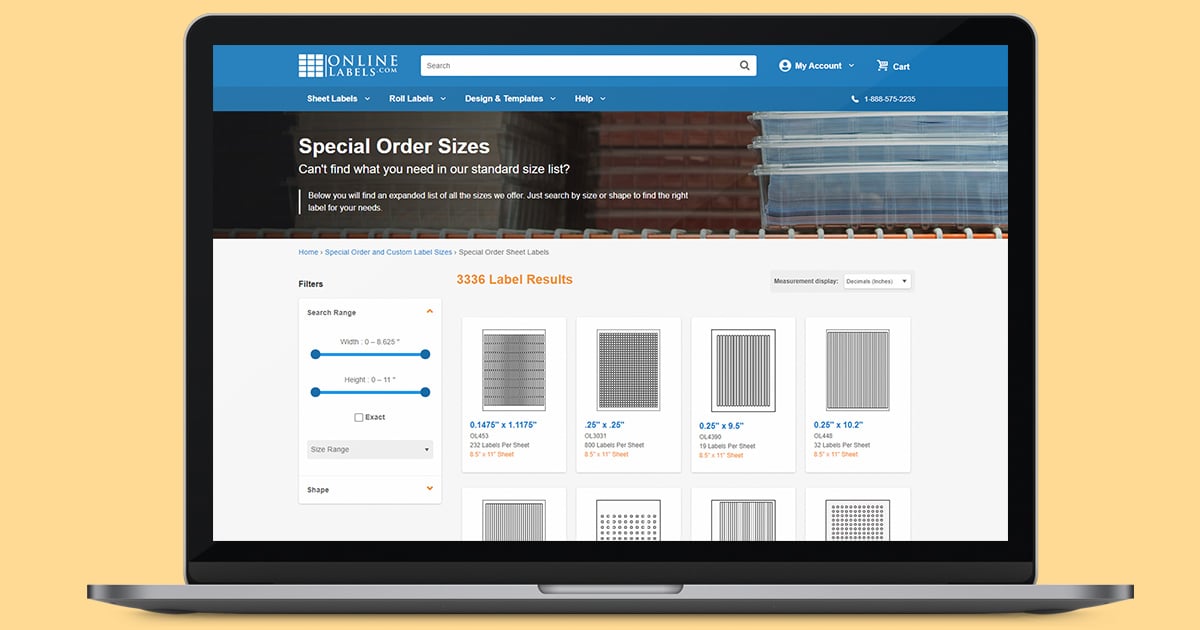 Shop our custom size archive. Customers who ordered a custom size label have paid the upfront production cost and now the configuration is available to you! These shapes and sizes aren't fully stocked in our inventory so you have to order in specific quantities, but there's no set-up fee and we'll produce them within 1-3 business days.
All of these label configurations also come with free templates and access to Maestro Label Designer.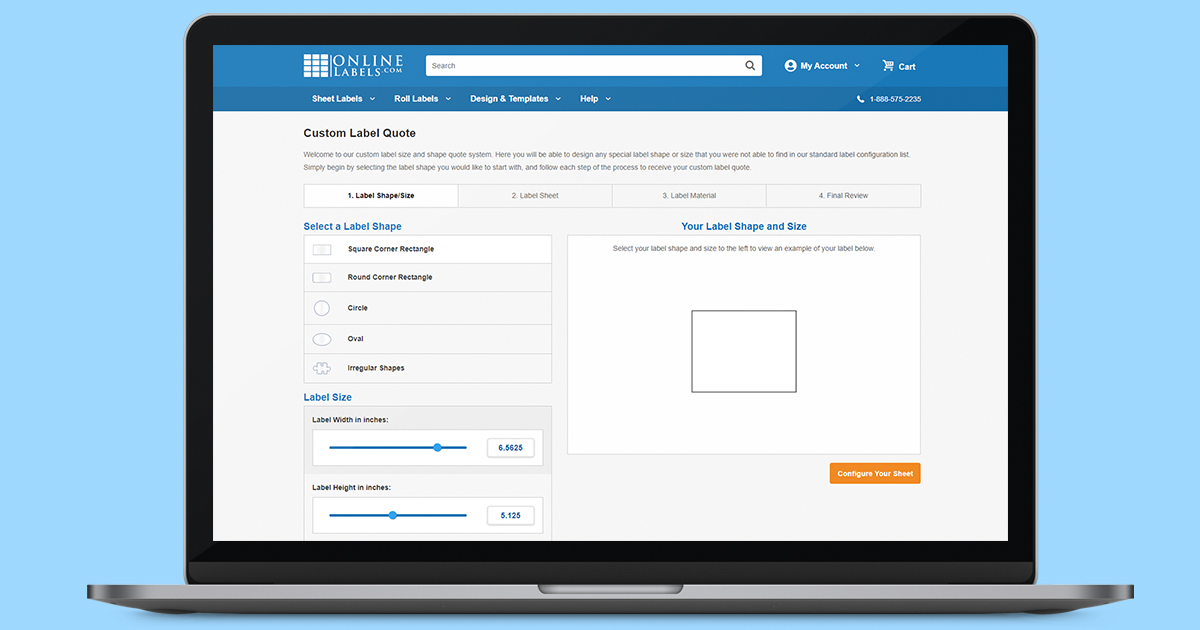 Build the perfect label. We can produce a custom size label for your exact specifications. Our Custom Size and Shape Quote System gives you the ability to design any special shape or size.
Simply begin by selecting the shape you would like to start with and follow each step of the process to receive your custom size label quote. There is virtually no limit to the custom sizes and shapes we can create for you!
---
Whether you need a standard label size, item from our Custom Size Archive, or a custom size label, our selection can't be beat. See why else OnlineLabels.com is better than retail.
Once you've identified the right product, consider the various label template options available to you. We offer blank label templates in a variety of file formats and pre-designed label templates for use with Maestro Label Designer.
---