How This Father-Daughter Duo Built Their Skincare Line, Polish Your Parts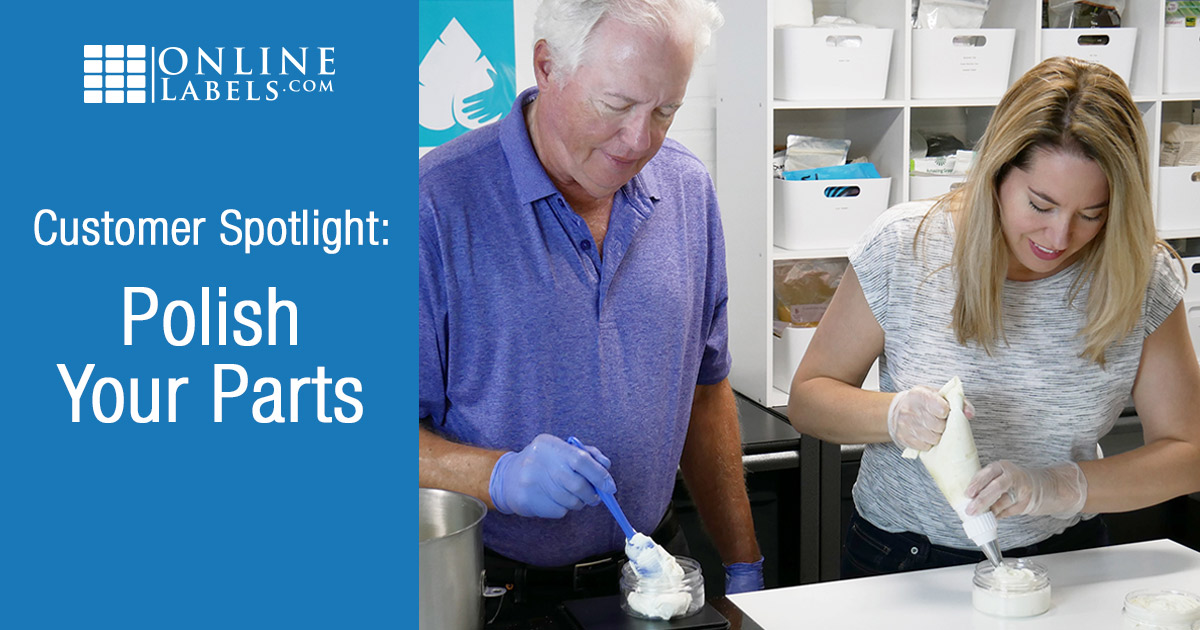 Rachel Huck and Wayne Smith started Polish Your Parts, an all natural skincare line, in 2017. They spent a year developing products, launched their Etsy store in November 2018, and within a year, expanded into six stores in Kansas and Missouri.
"The whole thing came out of doing something nice for someone else," explains Rachel. The first Polish Your Parts product was born when Rachel decided to make and sell sugar scrub Christmas presents as a fundraiser for Happy Bottoms, a Kansas City diaper bank. Her dad joined soon thereafter.
"I couldn't keep up with demand, so I asked my dad if he could help. He was having so much fun that he asked if I'd ever consider going into business with him."
"Fun" would be the key word to describe this father-daughter duo. They're on a mission to reinvent everyday skincare by creating recipes with the best ingredients available. And when asked how they've grown personally since starting their business, they answer, "We're smarter & happier!"
Join us as we dig deeper to learn how they've done it.
How did you decide you should work together?
"We work really well together," is their immediate answer on how they decided their family business was a good idea. They go on to explain that, while neither Rachel nor Wayne worked directly in skincare before, their "good backgrounds came together."
Rachel studied at the Kansas City Art Institute and was a graphic designer for almost 20 years. Polish Your Parts is her first foray into product development.
"I spent my career making pretty things that people buy, and now I make tangible products, as well. I do all the labels, designs, and marketing. Dad is really good at the science."
Wayne has a background in manufacturing and working in family businesses – he used to work for his father's company Smith & Loveless, a worldwide leader in sewage lift stations for housing developments.
He then went on to found his own company, Wayne's Arms, and developed the most powerful pistol that's safe and legal to shoot anywhere. He also has five patents. All of it led up to Polish Your Parts.
How do you maintain your business relationship and personal relationship?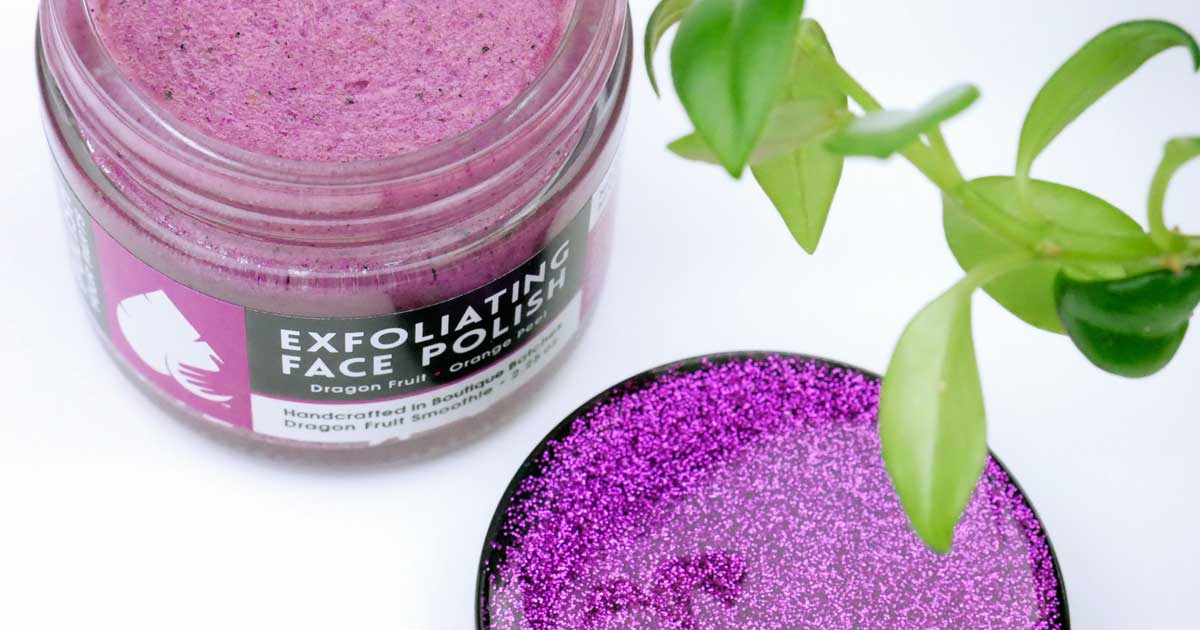 "It's pretty much commingled, actually," responds Wayne.
Rachel explains, "I have a loving, patient husband who lets us work out of my basement, it's about 200 square feet. My dad has a studio where he makes all the lids."
Their schedules for work and play provide harmonious balance. While they both work full time, Wayne also plays competitive golf in three different leagues. When he's playing golf, Rachel does graphic design and marketing. When he's at the office, they work together to test, manufacture, and assemble products. "Then he'll work at night making the lids while I'm having fun," says Rachel.
They also recently enrolled in Formula Botanica, the world's leading accredited online organic cosmetic science school. They're learning to comply with European skincare standards, which are typically stricter than US standards. It will enable them to make the safest products possible. Studying, in addition to working together, has only made them closer, agree Wayne and Rachel.
How do you cheer each other on?
Rachel believes that "passion is power" and she and her dad drive each other with the philosophy. Wayne adds, "if you have passion, you can figure out how to make something. If you don't have that drive behind it, other people can pick up on that. If we weren't as enthusiastic about our products, other people wouldn't be as enthusiastic either."
Their products are labeled "Made with laughter and love" because they really are!
While both driven, Rachel and Wayne balance each other well. "Sometimes my positivity can be a little much for him," Rachel says. "I believe you should talk about what you want in the future as happening right now. I see us being in hundreds of stores and all 50 states and sometimes it can be a little much for my dad."
"Sometimes I'm looking at the reality of where we're at and Rachel puts a spin on what 'WILL' happen in the future! She's more of a 'it will happen' and not a 'hope it will happen' type of person. There's no hoping", Wayne responds, half-joking, all proud.
Rachel and Wayne aren't each other's only cheerleaders. They mention their family, Rachel's husband, Rachel's networking group, and their customers. "We have such an amazing support system – everyone wants us to succeed. That keeps you going."
What advice would you give to family considering starting a business together?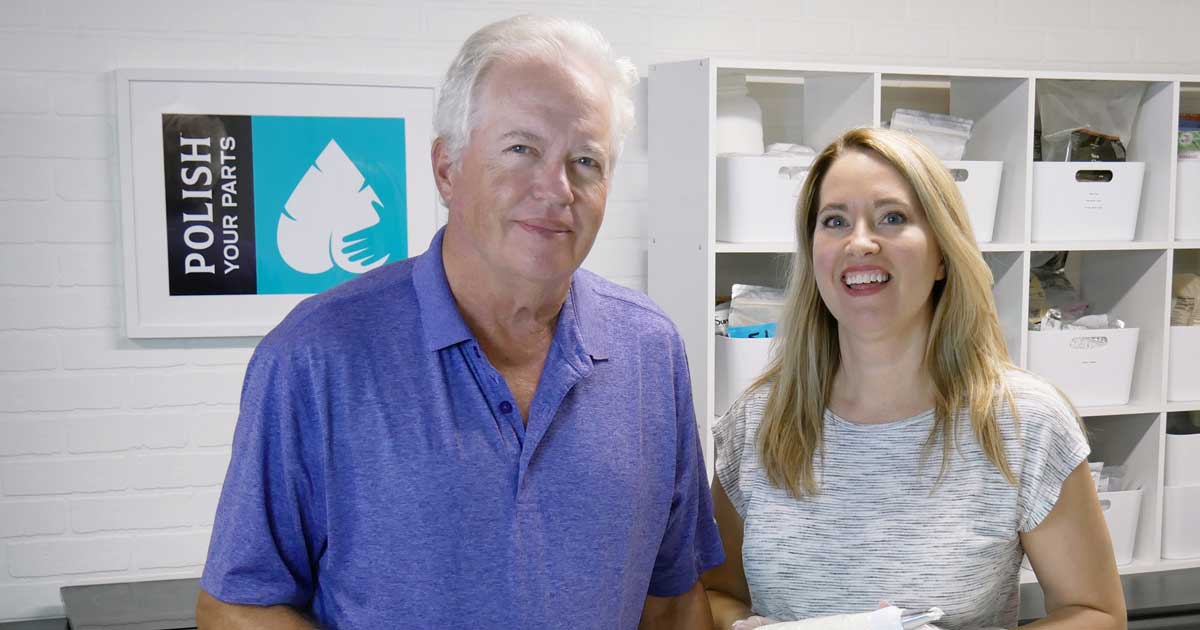 Be really honest with yourself. "If you have a marginal relationship with that person, it's not going to work. Trust your gut. Family chemistry has to be there or it's not going to work."
Make sure your family has a good work ethic. "We all have work ethic!", Rachel emphasizes. "That was taught from an early age, and you learned to never say you're bored because they'll give you something to do."
Communicate well. "You have to be patient with each other because you don't have all the same strengths. We're constantly learning. You have to listen well."
Have everything in writing. It can be a perilous journey. You can't fire your family member like you can an employee, so you need to be careful and clear.
Make sure you have the same expectations. Talk about where you're going and how long you think it's going to take.
And finally, how did you come up with the name Polish Your Parts?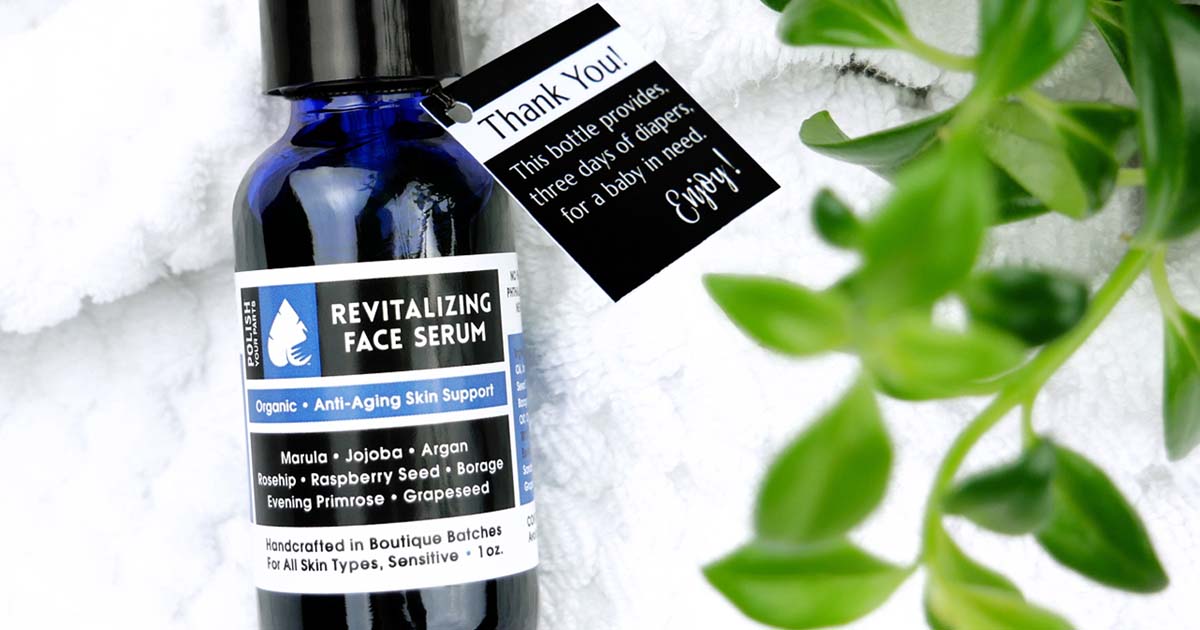 "Great question," answers Rachel. "The company was created out of our success selling sugar polish, our first product. I was texting my dad about how people "polish their parts" with the sugar polish. I remember staring at the text and thought that is the perfect name for our company.
When I would share the name with people to get their opinion, the first thing they did was giggle. I knew it would be memorable and the logo had to match the humor."
Look a bit closer at the Polish Your Parts logo for a delightful giggle!
---
At OnlineLabels.com, we love supporting small businesses like Polish Your Parts. Do you have a story to tell? Share it with us by submitting to our Customer Ideas gallery!
Check out more business advice or hear from another beauty biz insider on how to start a skincare business.
---