Thoughtful EncourageMINT Gift Tutorial
Do you know someone with a big test or challenge ahead of them? We've all been in their shoes and thus know exactly how it feels to be stressed out. How about giving them a little something to so they know they're in your thoughts?
This good luck mint gift is the perfect way to show you care! It's small enough that you can discreetly give it to the lucky recipient without too much fanfare. Your thoughtfulness won't go unnoticed!
Supplies
To make your own good luck mint gift, all you need is a small tin of mints, the following sheet of labels from OnlineLabels.com, and the free label template found below.
The sheet comes with 15 labels per page, so you'll have more than enough for your recipient – perhaps even enough to gift to a whole class. You never know how many others need a little encouragement, too!
Instructions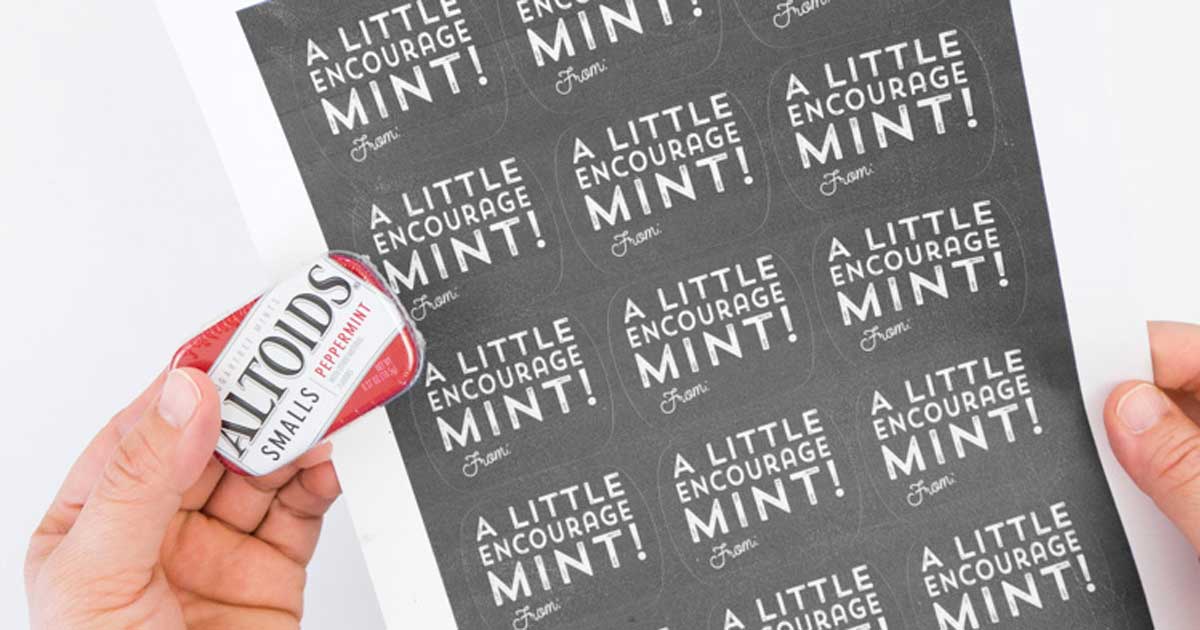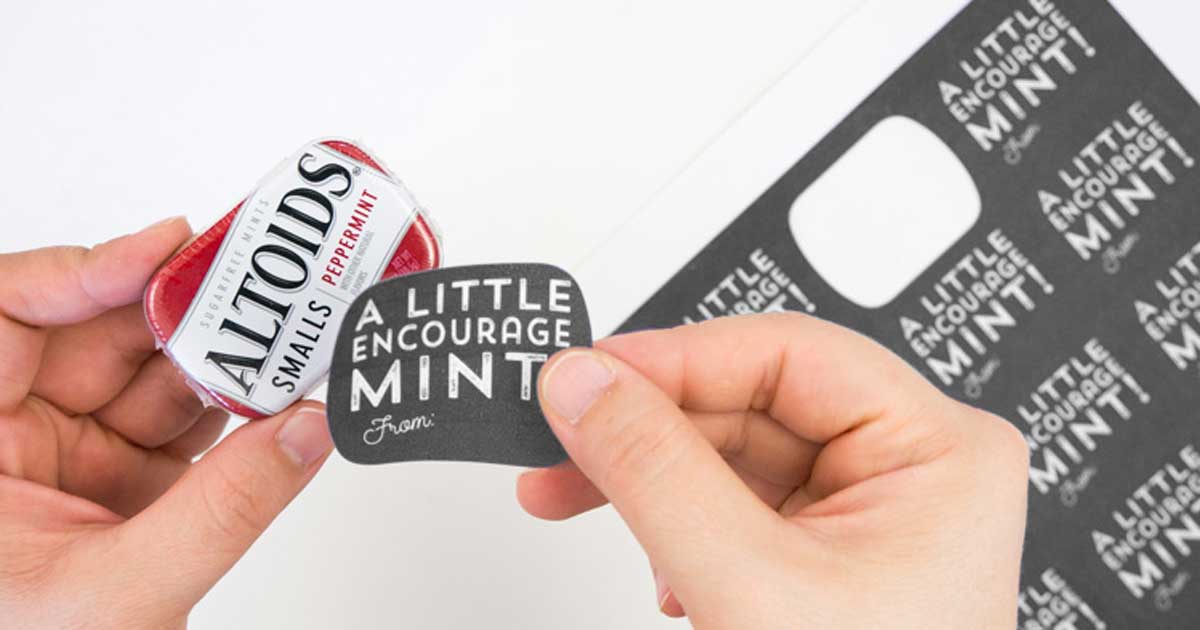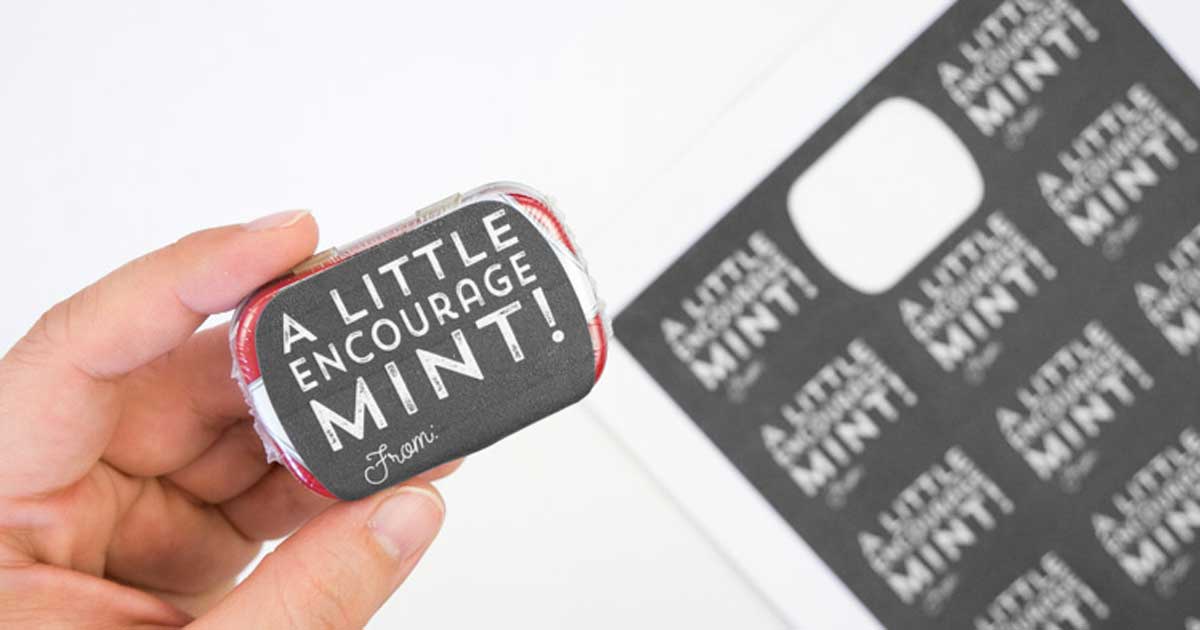 Assembling this little gift is super easy. Just remove the label from your sticker sheet and stick it in place!
I left a section on the label for you to sign who it's from with a white gel pen. You can always sign "Me" or "Someone Who Loves You" if you want to keep it anonymous.
I always appreciate how easy it is to work with the labels from OnlineLabels.com, I've never had any problems with printing and they're always easy to remove from the liner.
---
Isn't this good luck mint gift the cutest?
I'm totally planning on giving these to my kids when they have finals. Not only will they know I love them, I've read peppermint helps with focus – it's a win/win!
Hope you find these free labels helpful in sharing a little bit of encourage-mint with someone who needs it!
---