Email Marketing for Your Small Business: Getting Started, Types and Tips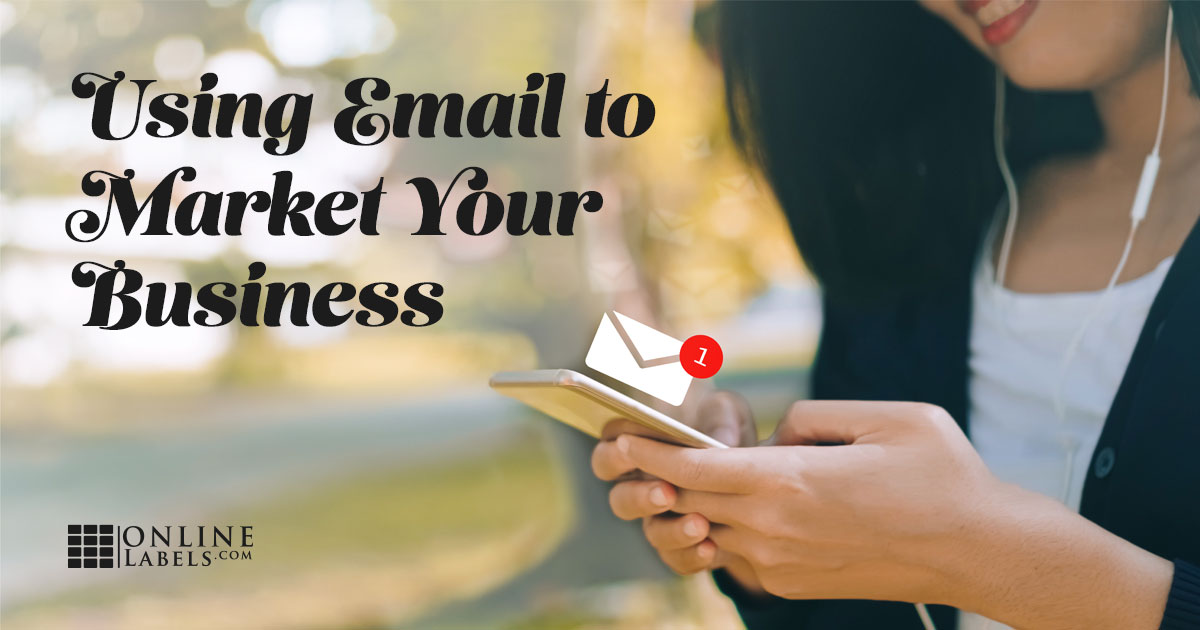 Email marketing — it hasn't slowed down since it glowed up. In fact, it's one of the original digital marketing channels and has been around longer than social media marketing.
In an era of social media, it's easy to forget about email marketing. However, it remains an effective way to communicate, build customer relationships and trust, bring value to your audience, and drive sales — if done correctly.
Whether you're just opening your doors and getting your business off the ground, or you're looking to finally hone in to reach and grow your existing subscriber list, we've got you covered.
How Email Marketing Works
Do you check your email often? Yes? You're not the only one. A 2018 study by Adobe reported those born between 1981 and 1996 spent a total of 6.4 hours a day on email. And according to Statista, there were over four billion email users worldwide in 2020 with over 305 billion emails sent and received globally.
Email marketing allows you to send a message and communicate with an audience who has opted-in to hear specifically from you, anytime and anywhere. To understand how email marketing works, it's important to understand different types of emails and when to use them.
Email Types
Promotional: When you think of emails coming from a business, this type of email may come to mind first. These emails get the word out to your audience (your current and potential customers) about something you're promoting, whether it's a new product announcement, summer sale, special offer or exclusive content.
Transactional: If you're a frequent amazon prime shopper (like myself), you're very familiar with these types of emails. These include order confirmations, receipts and other information related to account activity.
Drip: More formally referred to as automated or lifecycle emails, drip emails are sent as a result of an action the user has taken. These types of emails move the user through the funnel and keep them engaged. The best example (and one that almost always gets me) usually goes like this: "Hey there! The item in your cart is waiting for you!"
Loyalty Program: Everyone enjoys feeling special, and being a VIP to a brand they love does just that. Loyalty programs are sometimes called reward programs and they are a key to repeat customers. Set the program up and incentivize your customers who opt-in however you'd like. Loyalty program emails can be birthday discount codes, anniversary perks, free shipping or a coupon after they rack in enough points, etc.
Keep in mind that these are just some of the most popular and effective types of emails. There are other types, but don't feel pressured to implement them all.
How to Get Started
Before you jump right in, you should first take some time to strategize, plan, and outline your goals.
Find an email service provider. This is the platform you use for everything that pertains to your email marketing. It's tempting to use Gmail, Yahoo, Outlook, etc., however, those are intended for personal use and while you can still use them, it's not sustainable. There are many options to choose from and some even offer a free trial or free option like Constant Contact or Mailchimp.
Analyze your existing list (if you have one) and define your target audience. Whether you already have a list of subscribers or not, you need to identify and define who your ideal audience would be so you can tailor your email campaigns to target them. Doing so will help you understand their wants and needs and the types of emails they'll respond best to.
Build up your list. Subscriber lists are a living and breathing thing. They fluctuate with opt-outs, old emails that bounce, etc. so it's critical that you're always building your list. To do so, you should create multiple ways for people to sign-up to receive your emails. One of the most common is creating a form that lives on different pages of your website.
Determine the goal of your first campaign. What do you hope to accomplish with this send? Make sure this goal aligns with your other business goals and is suited for your target audience.
Create the email. This is the fun part! It's best to start with the design. Your email service provider should have templates you can choose from and customize, or of course you can create your own from scratch using design software. After you've set-up the build, you can begin writing your copy. This will take a little more time and thoughtfulness, as you need to keep in mind the golden rule of putting your audience first. Check out our tips for writing effective marketing copy.
Schedule your send. Decide when you'll send your first campaign based on what you know about your audience and current customers. While consistency is key, it's ok to test a few different days and send times before setting a schedule.
Analyze your results and optimize accordingly. Now that you've gone through the above steps and have been utilizing email marketing for some time, analyze your collected data and see where your emails are underperforming. Maybe you'll need to experiment with things like different time schedules, email copy, types of emails, and email lists. You should analyze performance results consistently so you can know how to improve. Also make sure with each new email that you are consistently striving toward your campaign goal.
Insider Quick Tips
Design for mobile first. A 2018 study by Litmus showed mobile email opens account for 46% of all email opens followed by webmail opens at 35%, and desktop opens at 18%. The majority of people check emails on their mobile device first, so make sure your design and layout is optimized for smartphones and tablets.
Take your time and try not to stress about perfection. Remember your subscribers opted-in to hear from you and they want to be here!
Set up rules to start building targeted, smaller lists consisting of subscribers who have something in common. Some examples include affinities based on what they've clicked on in a previous send, location, engagement score, etc. Doing this gives you valuable information you can use to better target certain types of people.
Do your research to ensure you're following the anti-spam and data protection laws in place like GDPR, U.S. CAN-SPAM Act, CASL and Spam Act 2003. Different countries/regions have their own laws, so be sure to familiarize yourself with them since the laws of the country or region your recipient resides in will apply to your email. It's good practice for all emails you send to be in compliance with different international laws so it's legal wherever you send them.
---
Email marketing has been around for a long time, and it's not going anywhere anytime soon. If you're not utilizing this valuable marketing tool, this is your sign to get started. Email marketing is a good way to make your customers feel important and ultimately help you reach your business goals.
Need labels for your products? Start by shopping for labels by product or use to find the shape and size that suits your needs.
---