DIY Printable Birthday Gift Tag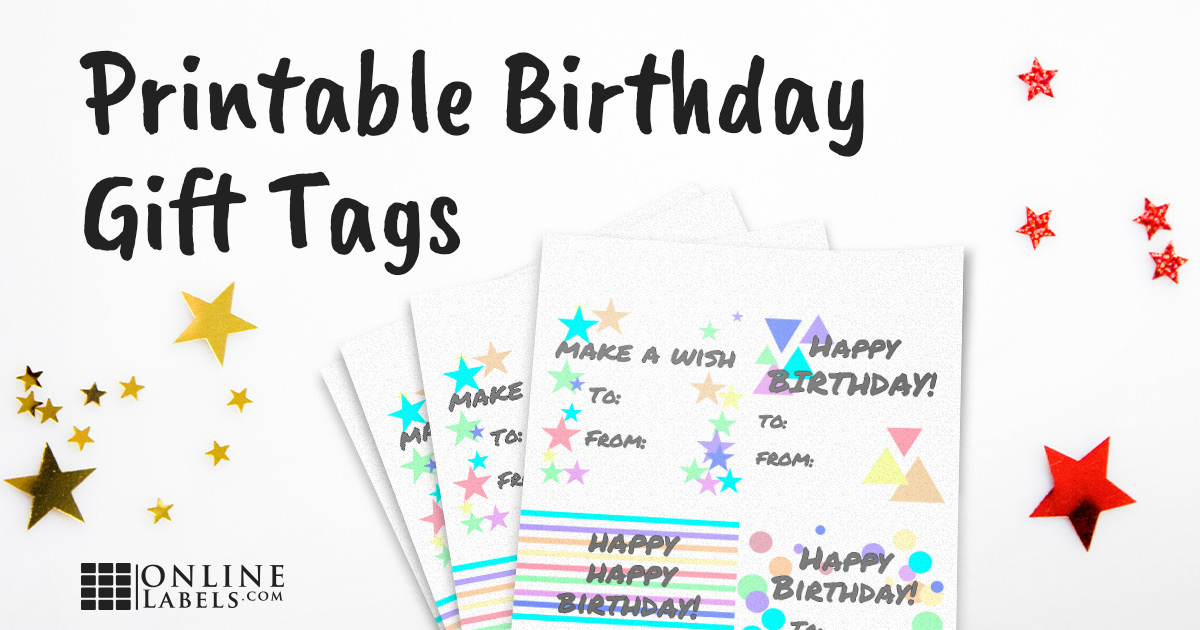 Who says you need to give a card on someone's birthday? I've never been a card person. For me, greeting cards are too expensive and most often end up in the trash. No thank you! So instead, I make my own gift tag labels & similar to those that you use during the holiday season.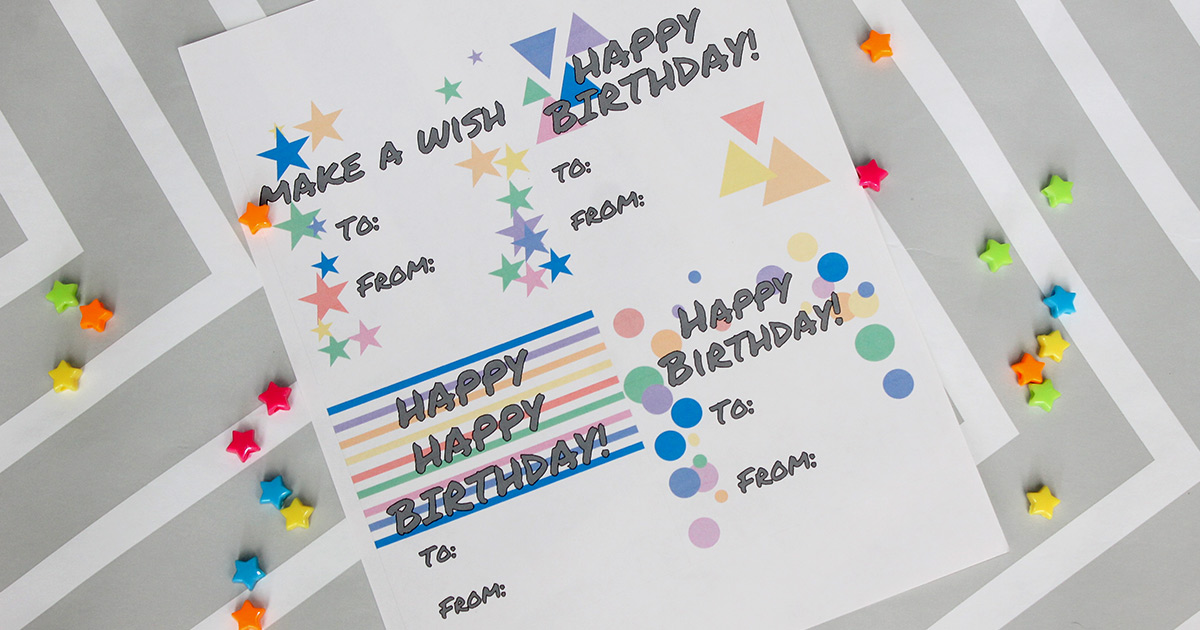 I've designed some colorful and festive birthday label tags that you can use. All you have to do is print them out on your home printer, write the "to" and "from" names and stick it onto your wrapped gift. It's that easy.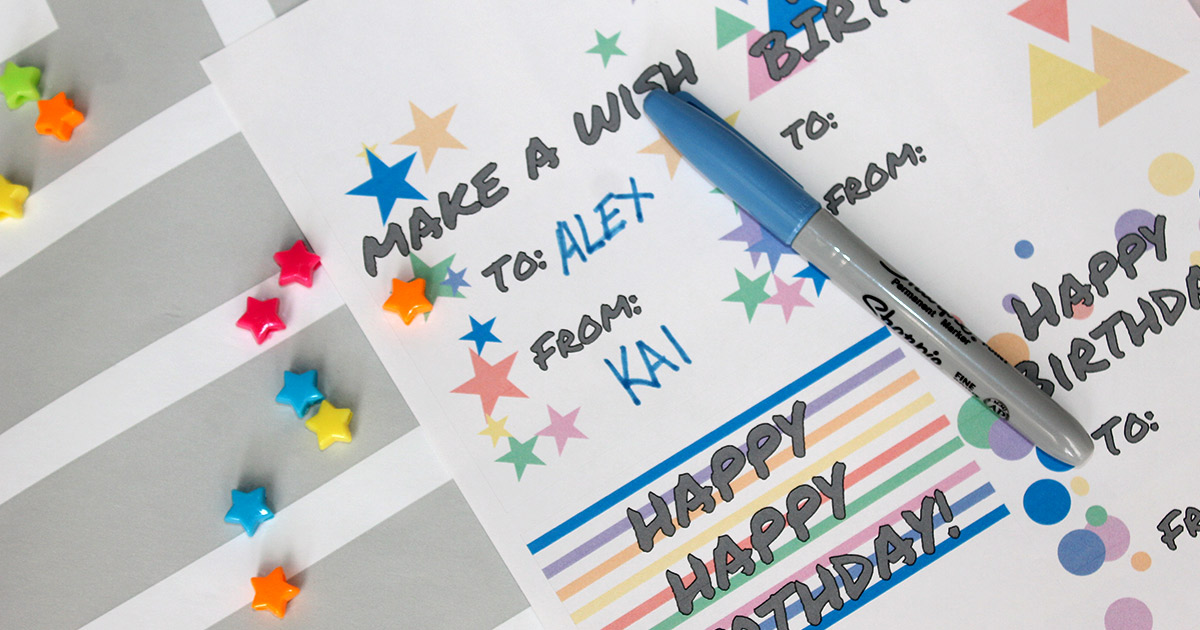 Not digging this design? Create your own on any label shape. For these particular labels, I used OL3027 square labels. Onlinelabels.com has so many sizes, colors, and cool shapes to choose from!
You don't have to stop at just birthdays. You can make and print out gift tags for Christmas, Mother's Day, Father's Day, Easter, St. Patties Day, Valentine's Day, and more. The options are endless. Let your imagination run wild.
Grab the birthday gift tag printable!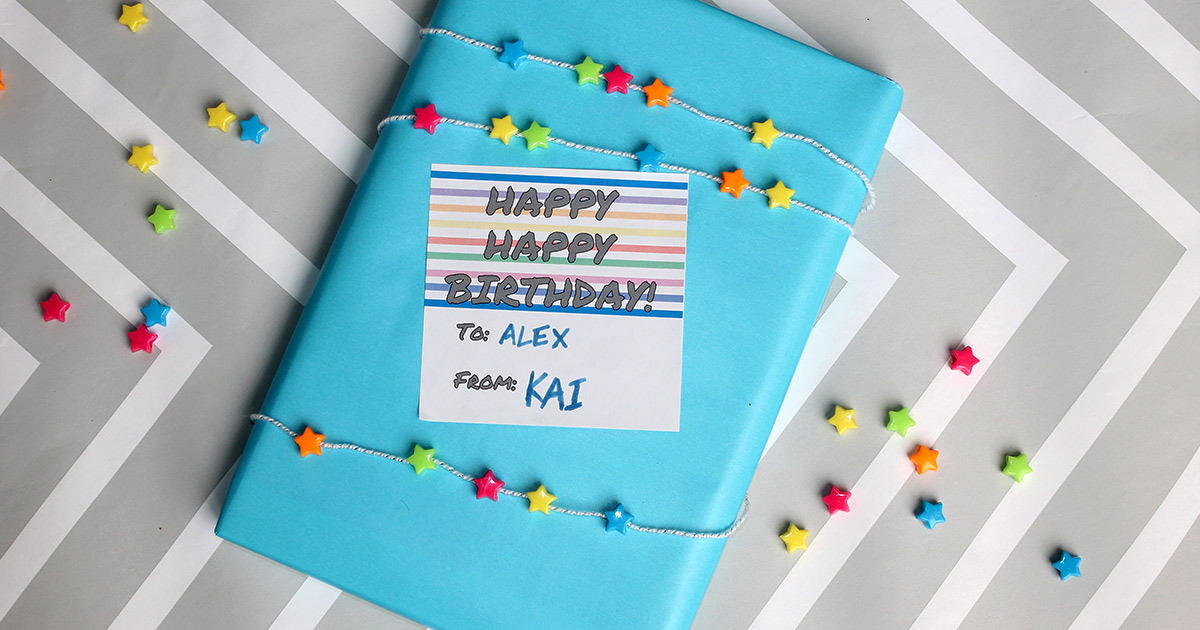 ---