DIY Ice Cream Cone Labels + Free Printables
It's summer time and you know what that means? It's the season to scream for ice cream.
To jazz up your next outdoor get-together, I've designed some fun ice cream cone covers made from cardstock. These ice cream cone labels are perfect for a summer playdate, pool party, or family BBQ. They are just a way to add a special detail to the occasion.
Supplies
You'll also need scissors, double-sided tape, small waffle cones or sugar cones, and your ice cream and toppings!
Instructions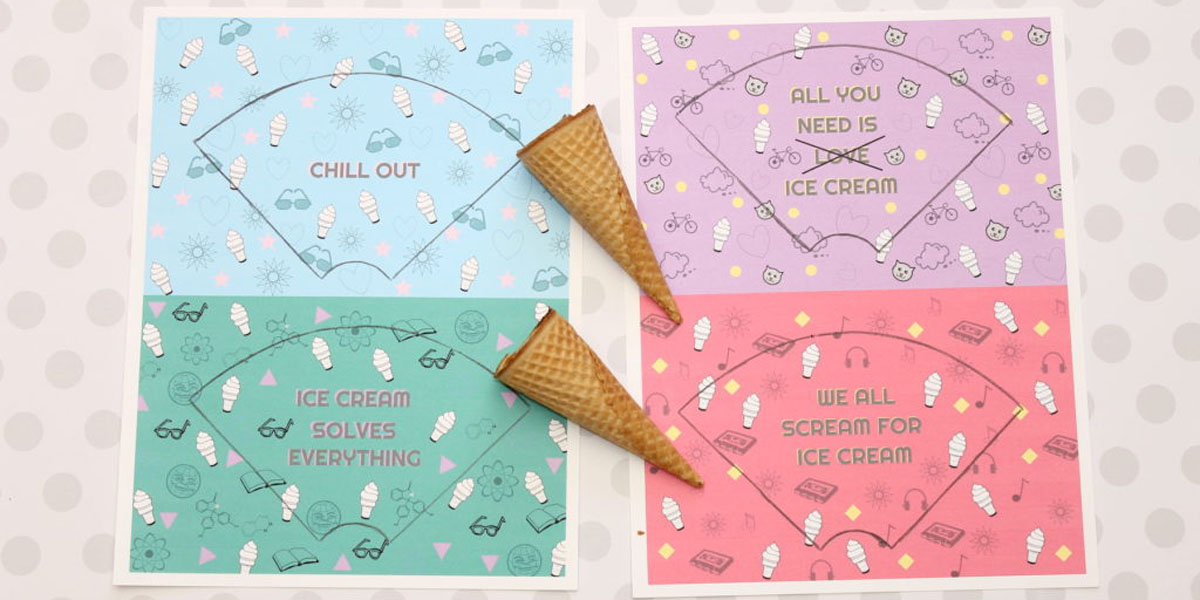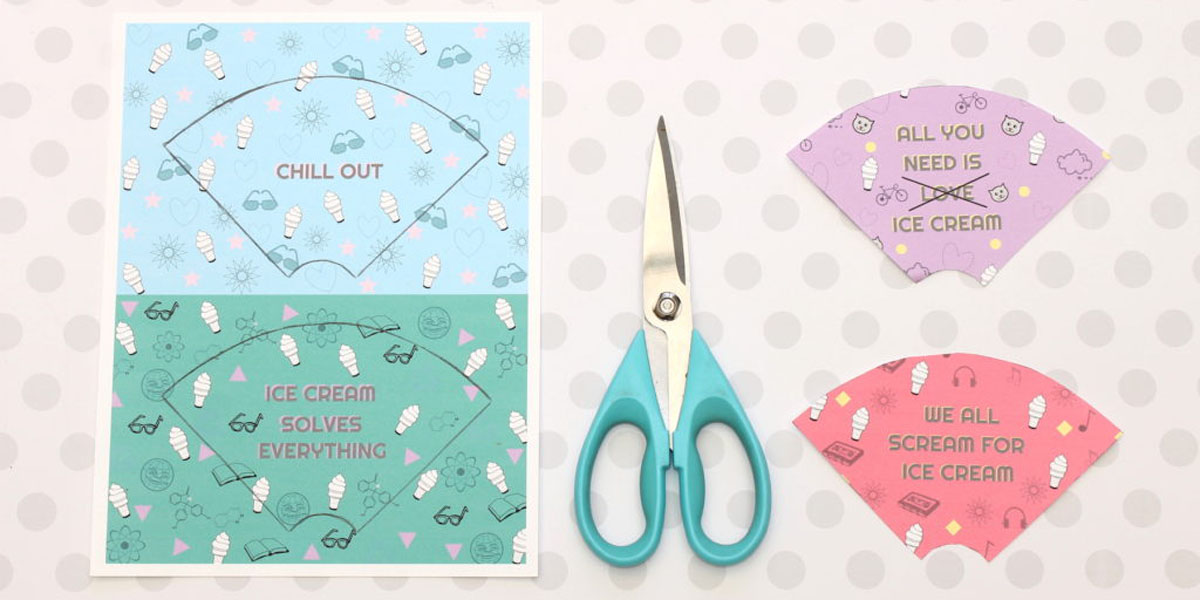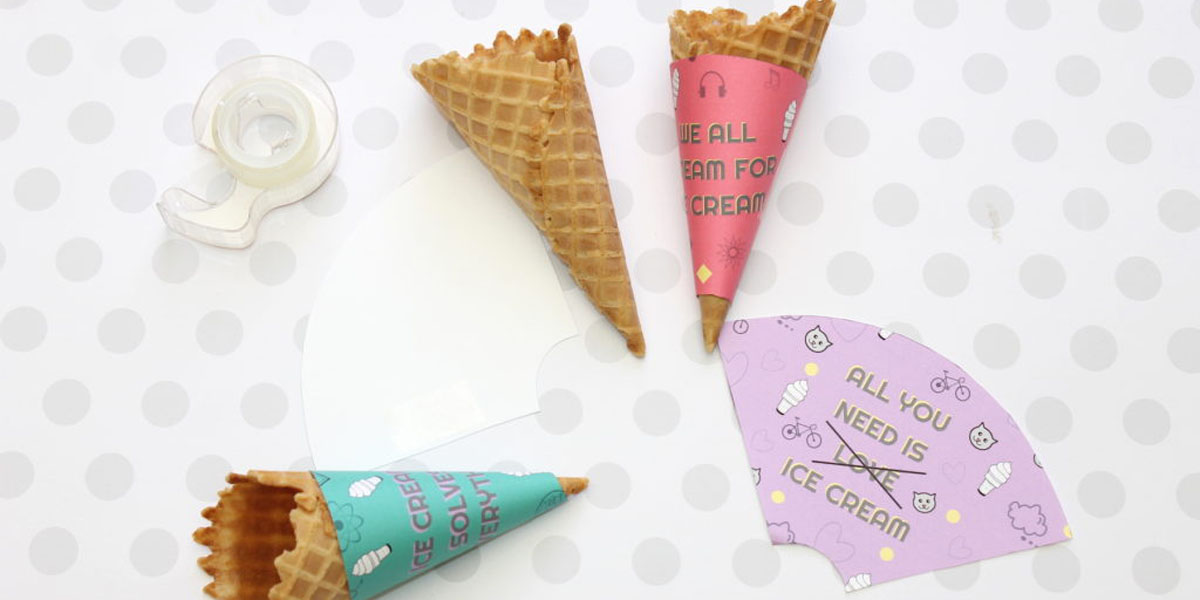 Download and print the free printables on your cardstock.
With scissors, cut the shape out of the printable.
Wrap the label around the cone and fasten it with double-sided tape.
Add a scoop of your favorite ice cream. Don't forget the toppings!
---
Enjoy this custom sweet treat in the summer heat!
---