DIY Christmas Gift Wrap Using Labels
This year, make the gift wrapping as beautiful and thoughtful as the gifts inside of them. Instead of buying store-bought wrapping paper and using a bow from a bag, make handmade wrapping paper using labels.
Whether you're gifting a friend or family member, they're sure to appreciate the effort in your presentation! This is such an easy project but will make your presents pop.
Supplies
Base wrapping paper. Brown or white kraft paper are great, or go with a basic pattern like red and white polka dots.
Craft pom poms
Glue
Christmas tree labels (OL192) in your favorite colors. I chose to go with the classic Christmas colors of red, green, white and kraft brown
Scissors
Tape
Ruler
Instructions
Place Your Stickers
Unroll a portion of your wrapping paper and start sticking the Christmas tree labels on it. When you're sticking the labels down, make sure you press hard because when you wrap the package, the labels at the edges of the present may pop up off of the paper.
At first, I used my ruler to make sure they were an even 2" apart, but after a while, I trusted my eye and didn't use the ruler.
Wrap & Address Your Present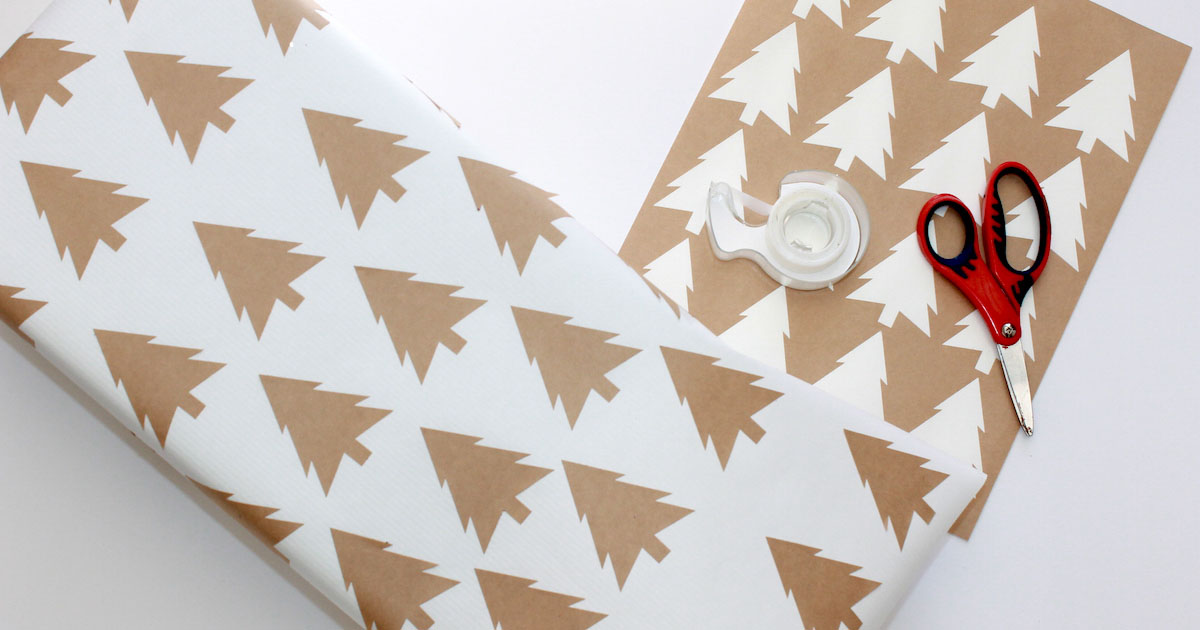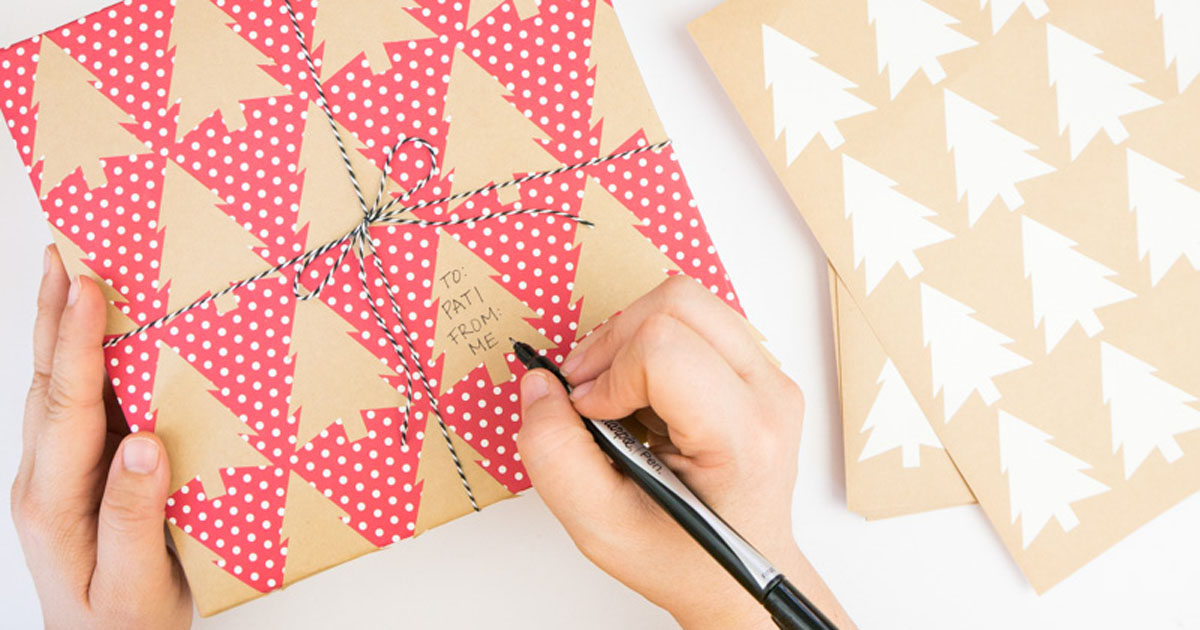 If your stickers start to peel up, just stick them back down.
Marking who the gift is for and who it's from is super easy since the entire gift is covered in labels! Just choose one of the labels to write on and your package is complete.
Add Decorations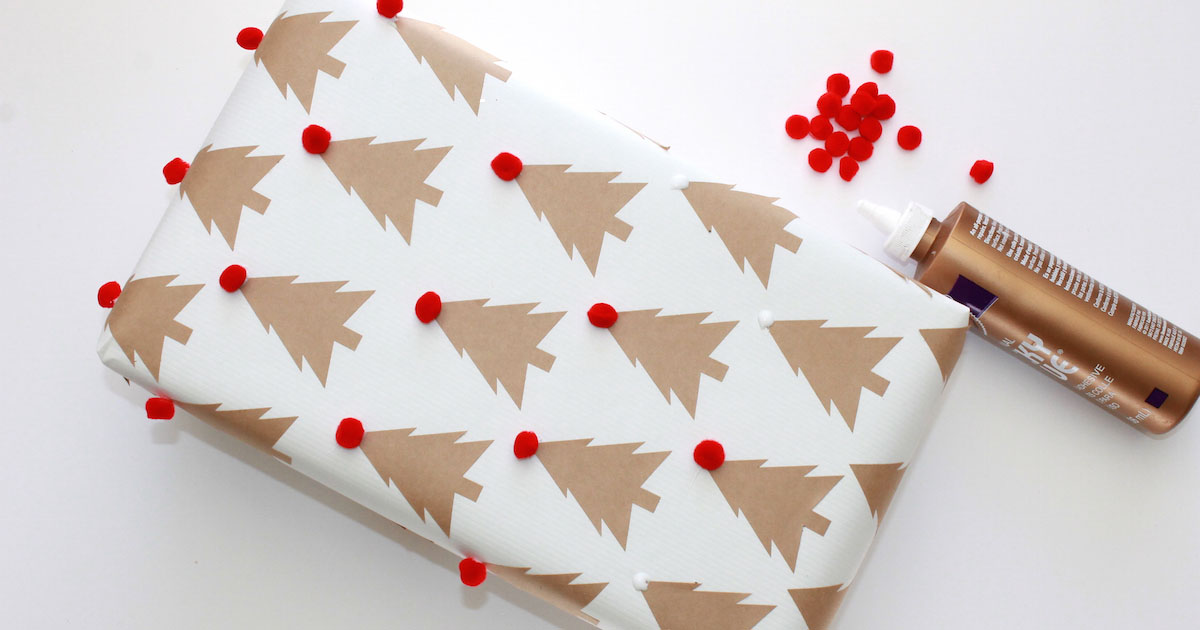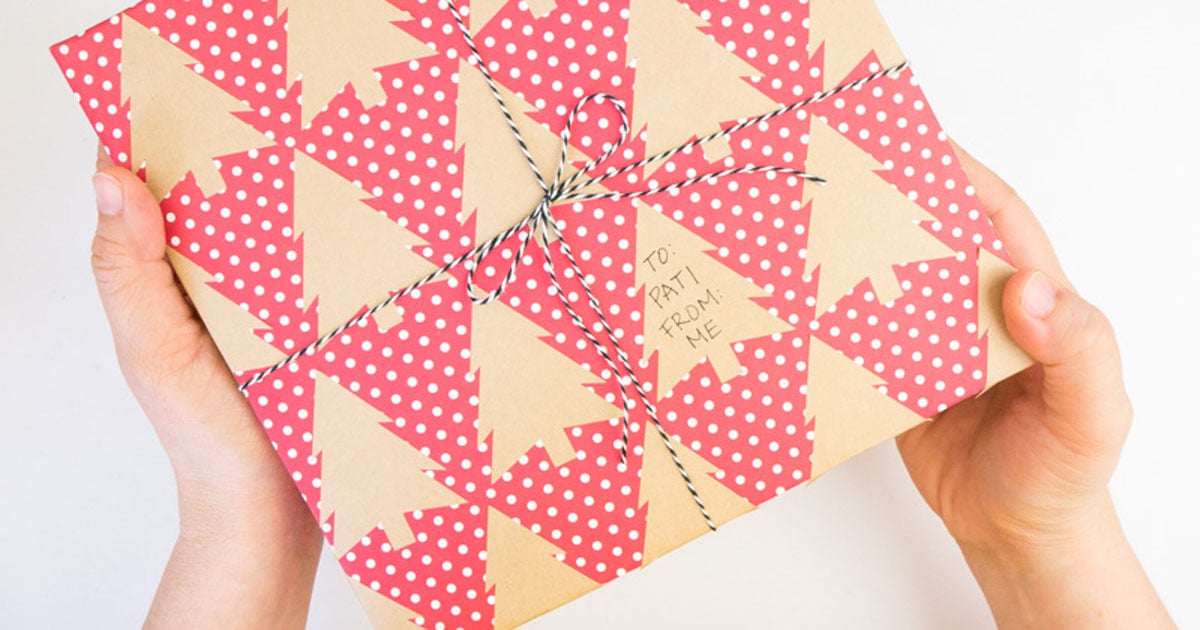 Glue craft pom poms at the top of your trees, add a simple bow made out of baker's twine, and more to embellish your gift!
---
Have fun customizing your gifts with this Christmas tree wrapping paper and have a wonderful holiday season. Happy holidays from our family to yours!
Also be sure to check out out selection of festive pre-printed holiday gift tag stickers!
---