DIY Autumn Magnets [Free Template]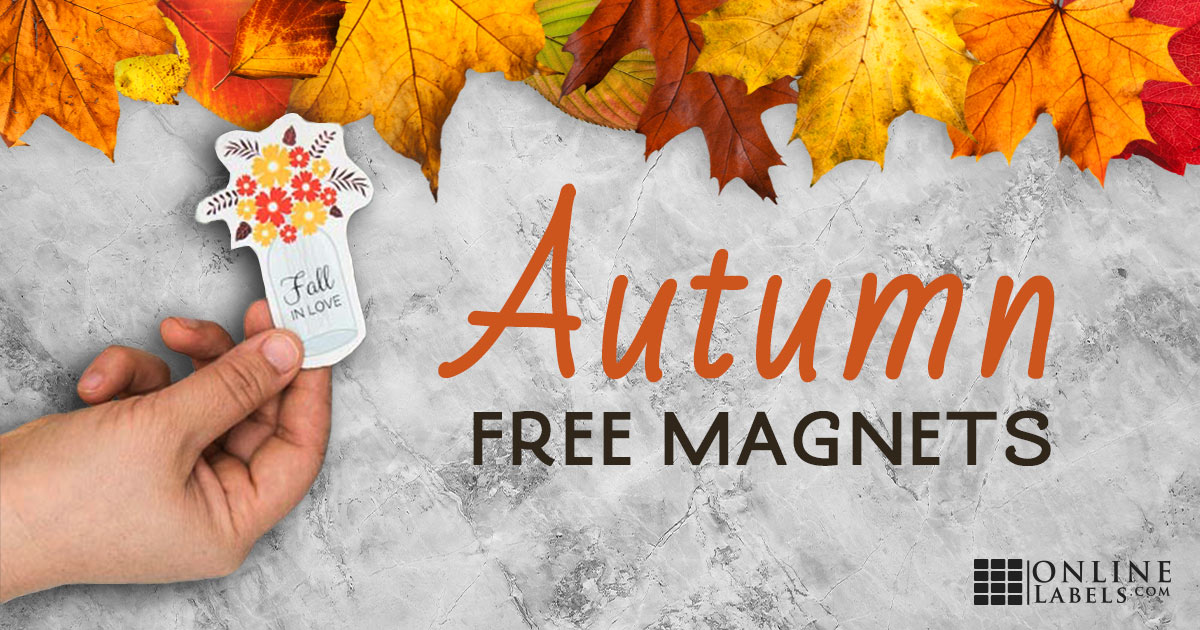 Autumn is here and already I can almost feel the crisp evening air, hot apple cider, and pumpkin spice everything! I thought it would be fun to celebrate my favorite season with some fun autumn magnet printables that can be enjoyed all season long. Continue reading if you want to see how I used my Cricut to make cutting these out a breeze.
First, you're going to need a full sheet of magnetic white gloss from OnlineLabels.com. I'm a huge fan of these magnetic sheets. They're thin enough to work perfectly with my printer but strong enough to be a practical addition to the front of my fridge. If you're planning on cutting the autumn magnets out by hand, you can just print straight from Maestro Label Designer. You can even edit the wording I added to the images if you'd like!
Grab the Autumn Magnet Printable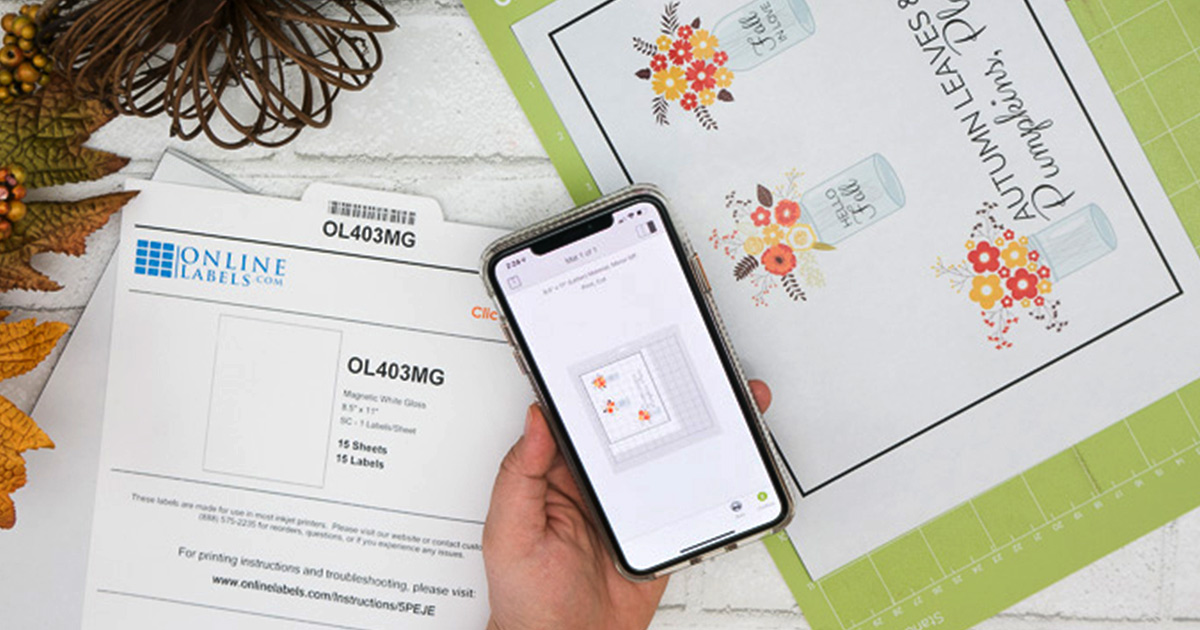 Now that the images have been printed out on the front of the magnetic sheet, just use a pair of sharp scissors to carefully cut around the images. You can cut as close to the image as you'd like but keep in mind that cutting further away from the edges will be easier.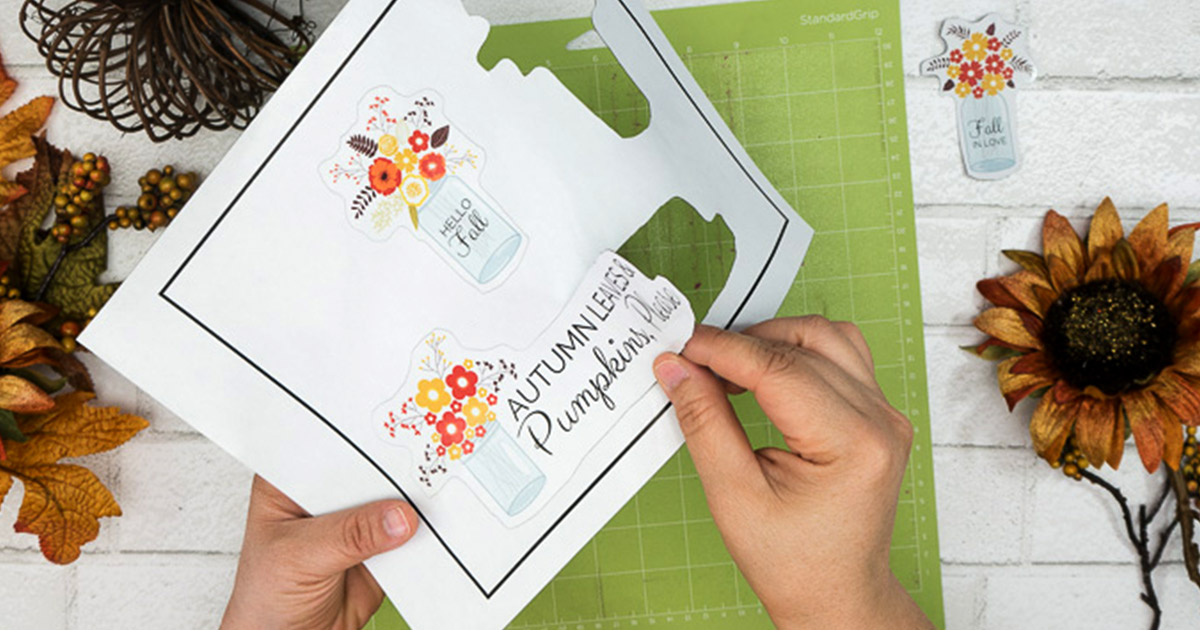 If you're planning on making a few sheets of these autumn magnets, I highly suggest using a digital cutting machine. I used a Cricut, but any of the digital cutting machines would work in a similar function. Begin by opening the template and selecting the print option. This will download the PDF file onto your computer. In order to use it on my Cricut, I had to open it in Adobe Acrobat and save the file as a JPEG.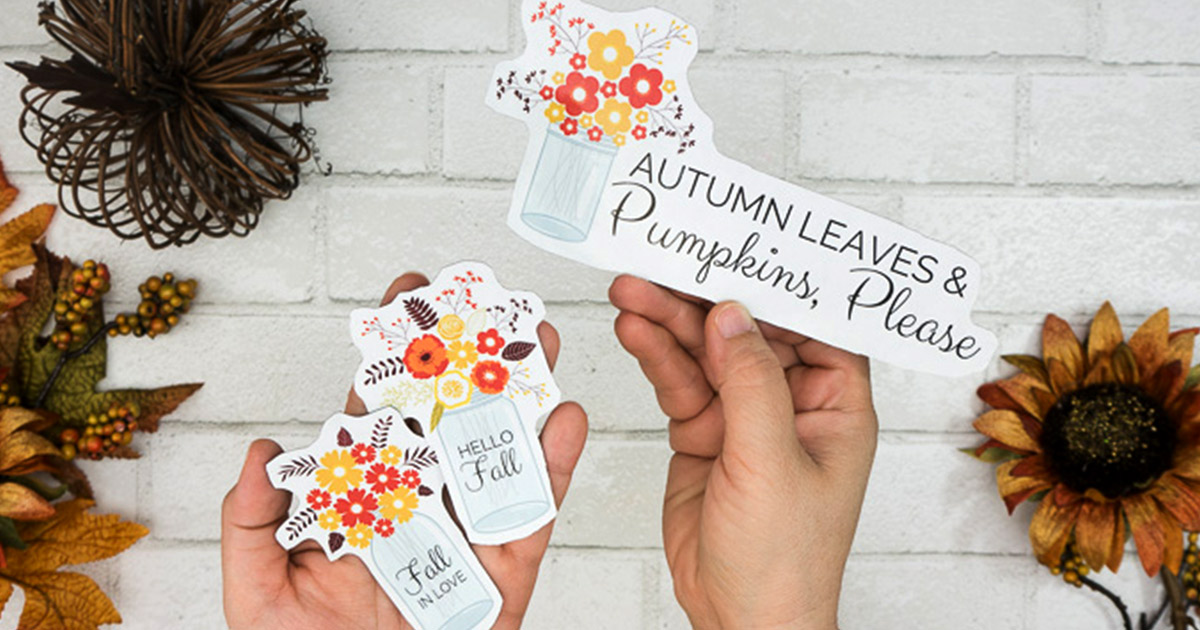 Now that the file has been converted to a JPEG, I just opened it in Cricut Design Space and selected the Print & Cut function. I used the eraser tool to trace around the images and then deleted the white space. Now you just have to follow the Cricut prompts to print and cut out your magnets!
I love how festive these magnets are going to look on my fridge all season long. Enjoy!