How Memory Box Candle Co. Improves Branding and Efficiency With Custom Roll Labels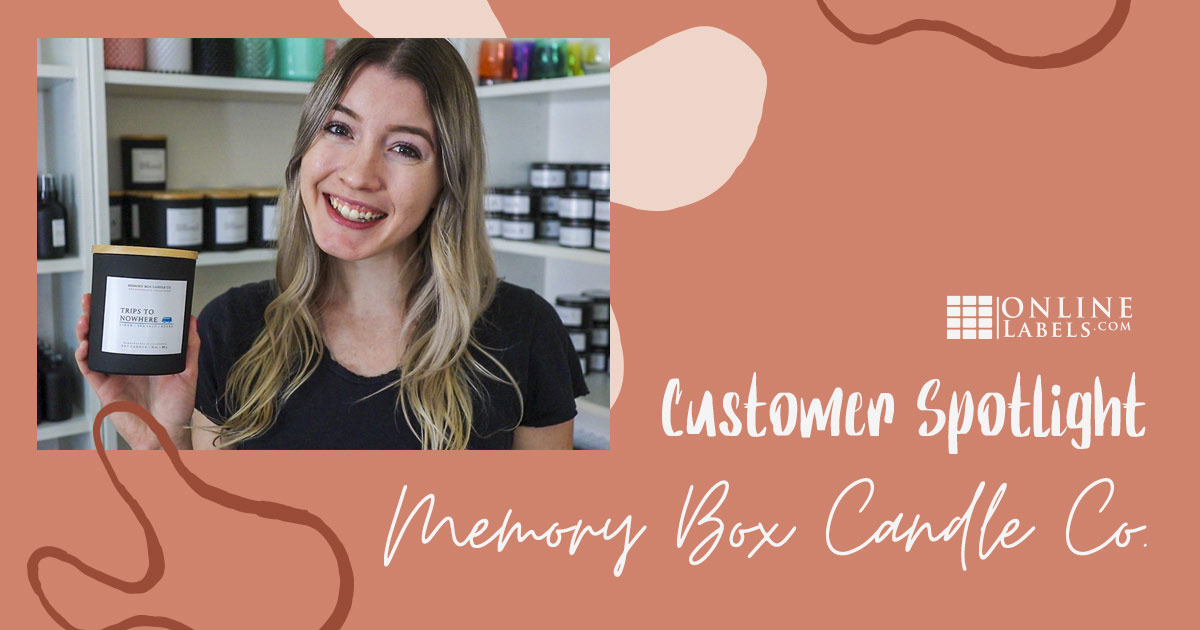 When business is booming, solid branding and efficiency are vital for continued growth and smooth-running operations. Learn how the creator of Memory Box Candle Co. uses custom roll labels to maintain a cohesive brand and streamline the shipping process.
The Story Behind the Brand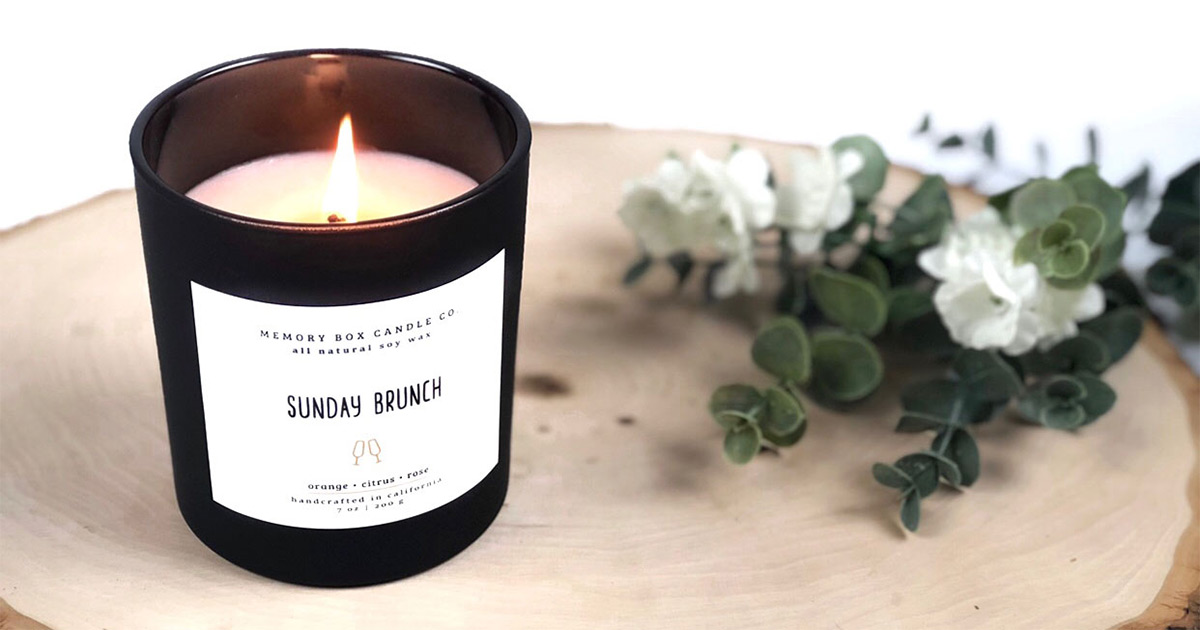 Erica Boucher, receptionist turned candle-making pro, decided to take a leap of faith and start her now-successful Southern California-based candle business in March of 2020. Over a full year prior, the body waxing salon she was working at held a secret santa gift exchange where she decided to make custom candles for everyone as a surprise and ended up falling in love with the entire process.
Inspired by her box of memories she holds most dear, Erica wanted her candle business' brand to be a display of her love for nostalgia. Every candle scent is created based on one of her memories.
"For instance, I have a scent called 'The Snack Box' and it smells like Hi-C gummies. As a kid I ate gummies every day and we had a blue 'snack box' inside our pantry that we kept them in."
When coming up with new candle ideas, usually it begins with a new scent Erica's been experimenting with, which she'll then connect to a memory and come up with a creative name.
Growing Her Business
Since launching Memory Box Candle Co., her business has expanded to selling other deliciously-fragrant home products such as handmade wax melts and room/linen sprays in addition to candles, and has a substantial social media following.
Despite the COVID-19 pandemic taking the world by storm in 2020, Erica persisted on and saw profit quickly after opening up shop.
"I'm proud of the fact that I didn't hold back from launching my business because of the pandemic. I almost let it stop me from opening my online shop, but I decided to just go for it… I am incredibly happy with how well my business has done since my initial launch. I have so many more ideas and goals in mind for my business and I'm excited to see what more I can do!"
Erica attributes much of her success to the YouTube channel she started before even launching her business. She uses her channel to document her own candle-making journey and to coach others on everything they need to know to get started on their own. YouTube has allowed her to teach, which in itself is something she's passionate about, while inadvertently promoting her business with authenticity — many of her customers come to her shop straight from YouTube.
Why OnlineLabels.com?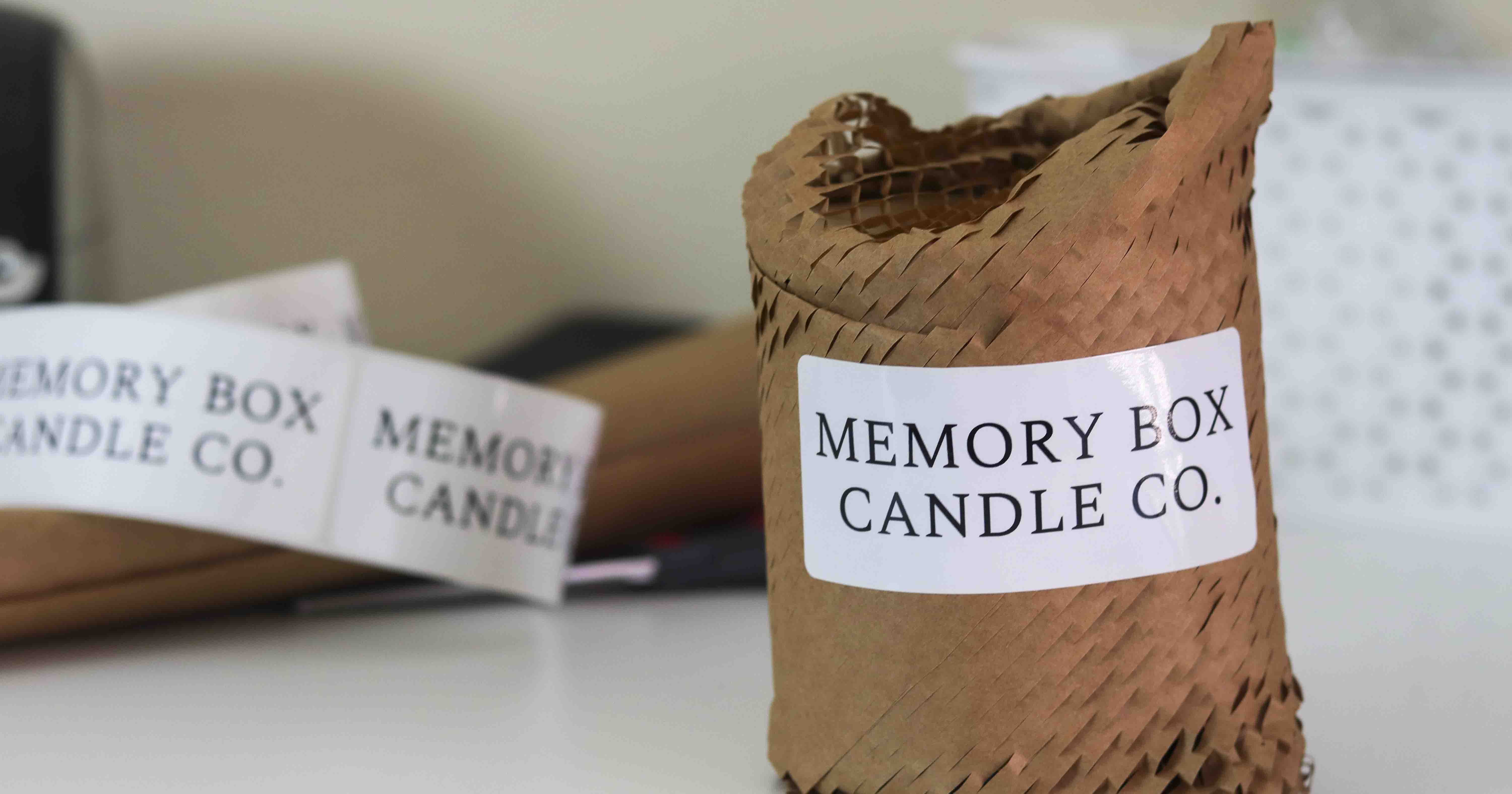 Erica came across OnlineLabels.com when searching for candle labels on the internet. What immediately appealed to her was the no minimum order quantity feature which allowed her to easily test out different sizes. The simple and user-friendly order process as well as the print quality made her realize she found the right fit for her brand.
She's found that using our custom labels on sheets as product labels, and our custom labels on rolls for the packaging process is what works best for her. Streamlining her packaging and shipping processes like this helps her stay on top of and improve her branding.
How Custom Rolls Have Helped With Branding and Efficiency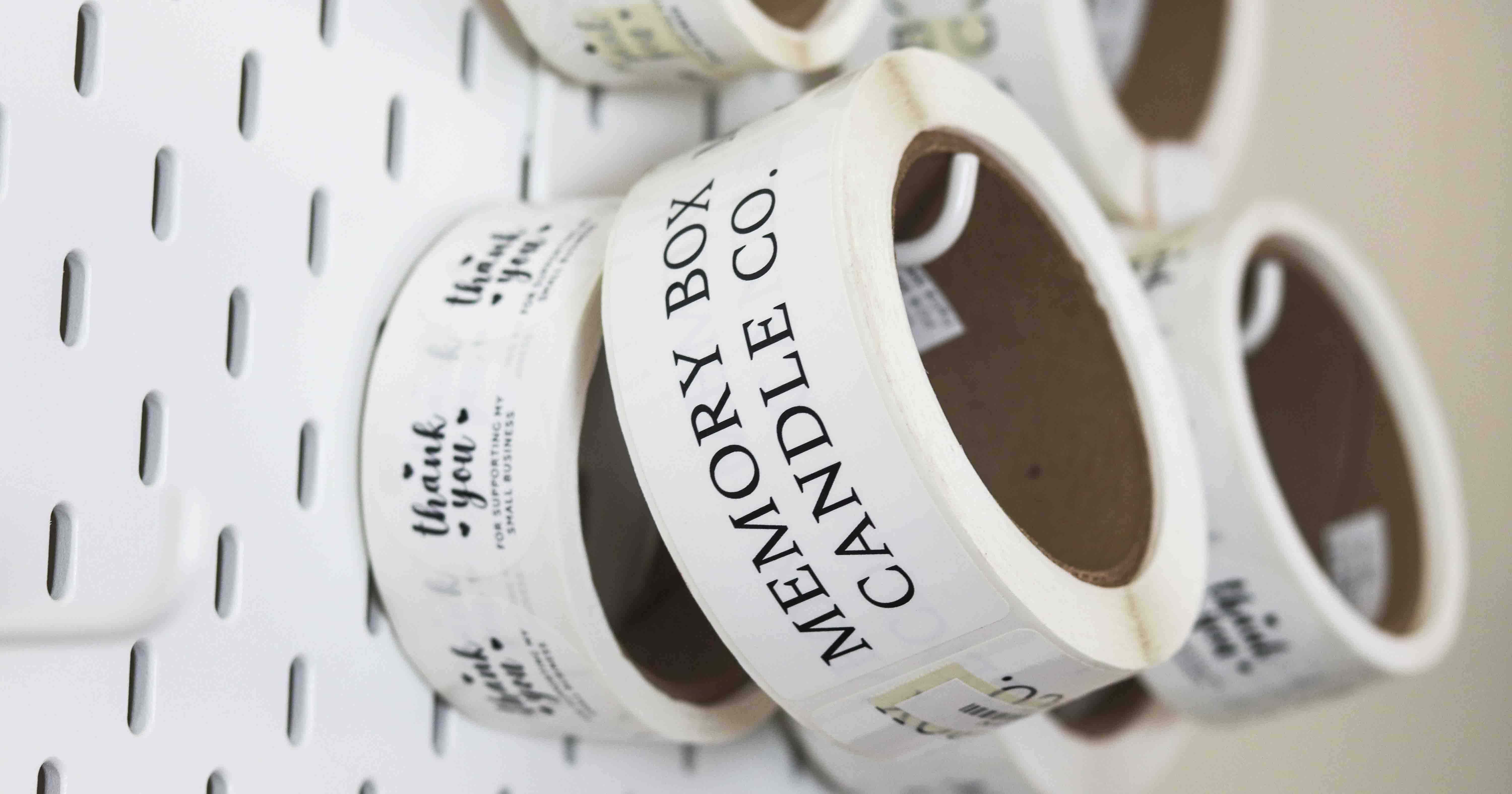 With a saturated market like the candle industry, Erica admits that branding is everything for her business and is what makes hers stand out from others selling similar products.
She explains that custom roll labels have had a positive impact on both branding and the efficiency of her shipping process.
"There's something about labels being already printed on the roll that I absolutely love. It's way more convenient and makes my shipping process smoother and quicker. It's just a small change from the sheets to the rolls but it's made a big difference for me."
Erica wraps her candles and other products in packing paper or puts them in a gift box, then uses custom roll labels printed with her brand logo, to seal the package. Having a large quantity of stickers on a roll that look exactly the same allows her to easily achieve consistency in her branding.
"It's nice to have 1,000 labels ready to go, that all look the same. It helps me with my branding to keep everything cohesive… I put my brand stickers pretty much anywhere that I can!"
---
Custom labels on rolls are the perfect way to take your brand to the next level. Having a roll with hundreds and even thousands of labels with your logo ready to go makes it easy to maintain a strong brand while streamlining your shipping process. Ready to elevate your brand? Check out our shape, size, material and finish options for custom roll labels and start your order.
To learn more about Erica's unique candle business, be sure to visit Memoryboxcandleco.com.
---