Customer Spotlight: Jessie Messy's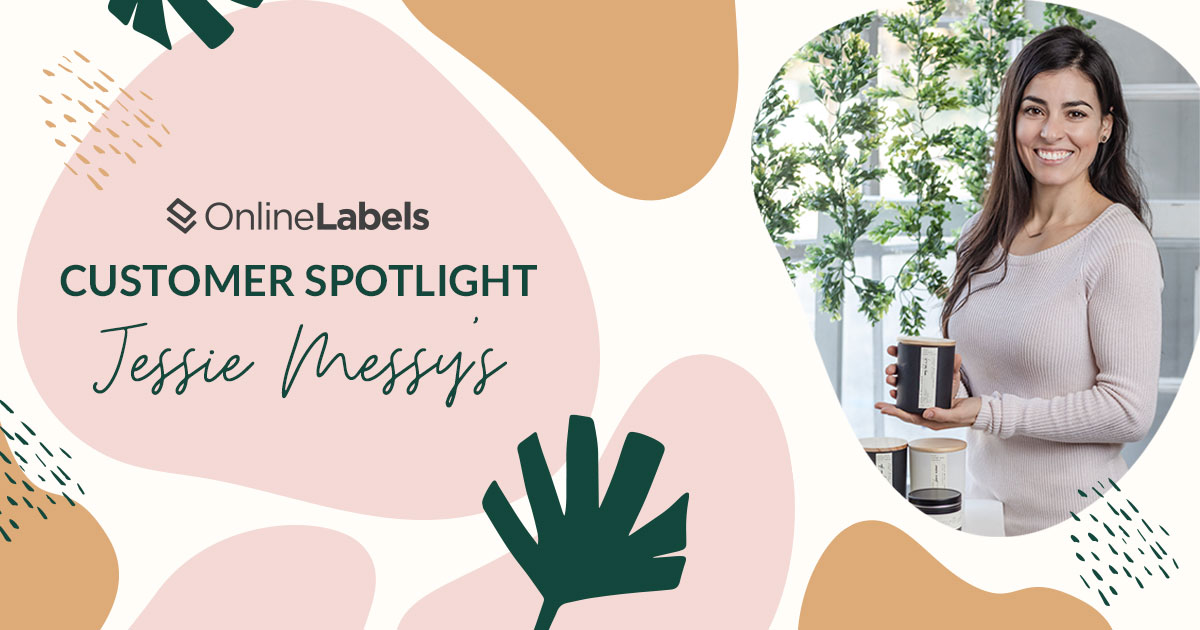 We're highlighting candlemaker and customer, Jessica Hitchcock, founder of Jessie Messy's, a handmade luxury candle business based out of the small town of Ripon, California.
Who is Jessie?
Jessica (aka Jessie) began making candles as a creative outlet after she had her son in 2019. After quitting her job to fully dedicate her time to her new bundle of joy, Jessie began making scented products like candles, lotions and soaps in between baby's naps and feedings.
When the 2019 holiday season rolled around, Jessie and her family decided to make each other gifts instead of buying them. Her sisters were extremely impressed with the quality of the candles and that's when Jessie's idea of starting a business began.
Following the holidays, Jessie found herself experimenting with different natural ingredients and scents (not only for business purposes, but to feed her candle addiction, she admits). Once she settled on the perfect recipe — vegan soy wax candles made with pure essential oils, non-toxic fragrance and wooden wicks — she officially launched her business, Jessie Messy's, in summer 2020.
Jessie Messy's: The Backstory
Growing up, Jessie was given the nickname Jessie Messy by her sisters.
"I would let them [sisters] shop in my messy room in exchange for sisterly favors," recalls Jessie, "So they named our make-believe shop Jessie Messy's."
While many startup business owners often struggle to pick a business name, Jessie found this to be one of the easiest parts when she decided to start her candle business.
"Those childhood memories with my sisters mean so much to me, so I decided to tie in those moments and our cultural roots through the names behind my candles," she says.
Each candle's name has some type of tie to Jessie's past and most beloved memories, including some names in Spanish, which was her first language.
Learning to Love Label Design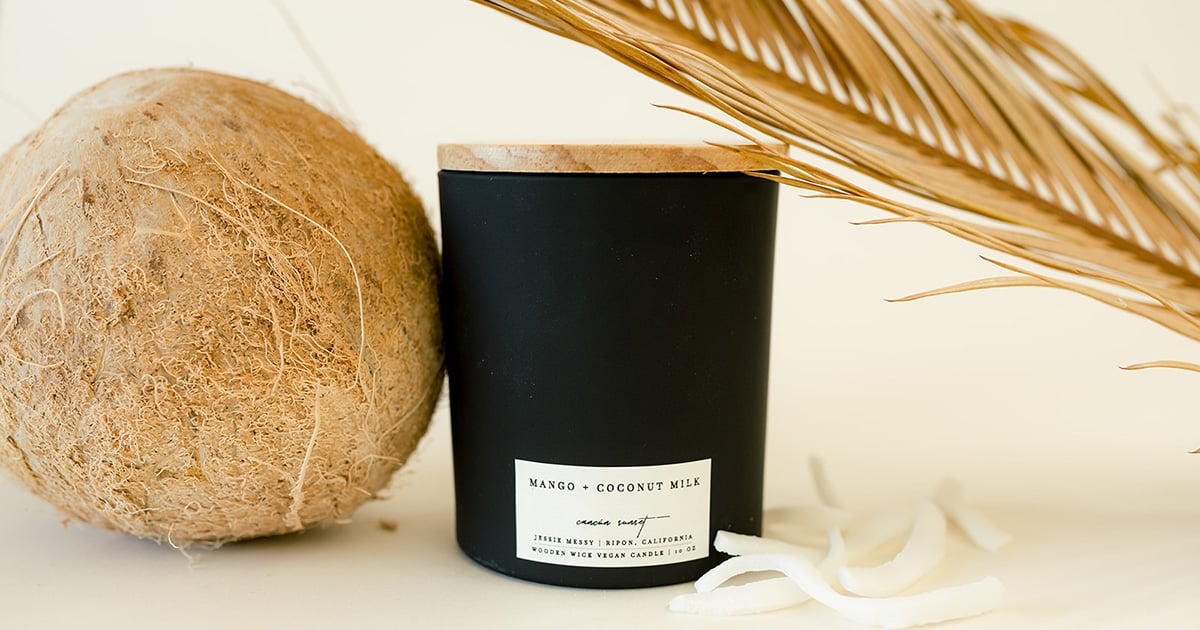 Once she decided to start her business, Jessie quickly discovered her new passion for label design.
"Label design quickly became my favorite part about home DIY projects," she says. "I spent 8 months practicing label design with different layouts, styles, fonts and colors before I finally designed something I really loved for my brand's look."
Jessie Messy's candle labels go beyond Jessie's designs. Her customers are able to opt for a custom label option that allows them to choose a label color and add a special message to their candle.
"I love the ability to create something special and unique for each person — it's my favorite part of my job," says Jessie. "The custom candle designs opened new doors and led me to create many new friendships in the community. Being able to hear each person's story has been an emotional and uplifting experience that I am truly inspired by."
Discovering OnlineLabels.com
Jessie was first introduced to OnlineLabels.com by her candle-making friend, Erica. At this point, Jessie had already sampled multiple label-making programs — but once she discovered Maestro Label Designer, she knew she'd found the one!
"This label design software has almost no creative limits, from label sizes to layouts, so many unique text features, several different quality label materials to choose from and amazing customer service," she says. "The capabilities to download your own fonts from other sites is incredible, and crucial for brand recognition and authenticity!"
One of Jessie's favorite money-saving features is the ability to print one label at a time, especially when it comes to those custom customer labels. With this feature, she can fulfill 20-30 custom orders with one single sheet of label paper. This is huge for saving paper, and saving on supply costs overall.
Best Labels for Candles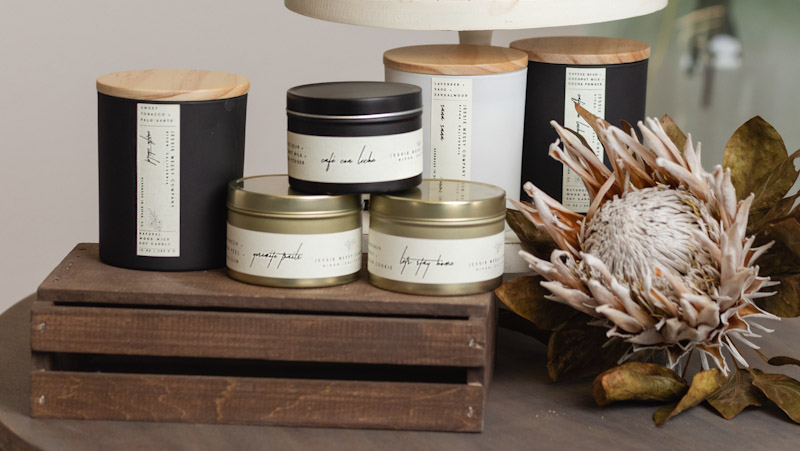 While OnlineLabels.com offers a plethora of label sizes, colors and materials, Jessie mostly enjoys the Weatherproof polyester labels for laser printers.
"I use this for all my main candle labels, brand labels and custom packaging labels," says Jessie. "The ink never smears, it holds color beautifully and the elegant matte finish is so chic and luxurious!"
Jessie also keeps a back stock of pastel-colored labels to add something fun for seasonal collections.
Since discovering OnlineLabels.com, Jessie admits it's been the most fun she's had making labels for her luxury candles.
"OnlineLabels.com has given me the tools to shape my logo, design my signature look and grow with my business' demands," she says. "I will continue to utilize all they offer and highly recommend them!"
---
To learn more about Jessie Messy's luxury candles, visit her website Jessiemessy.com and stay up to date on Instagram and Facebook.
Interested in showing off your label design? Tag us on Instagram or submit to our Customer Ideas section.
---