Common Legal Mistakes Made by Crafters (and How to Avoid Them)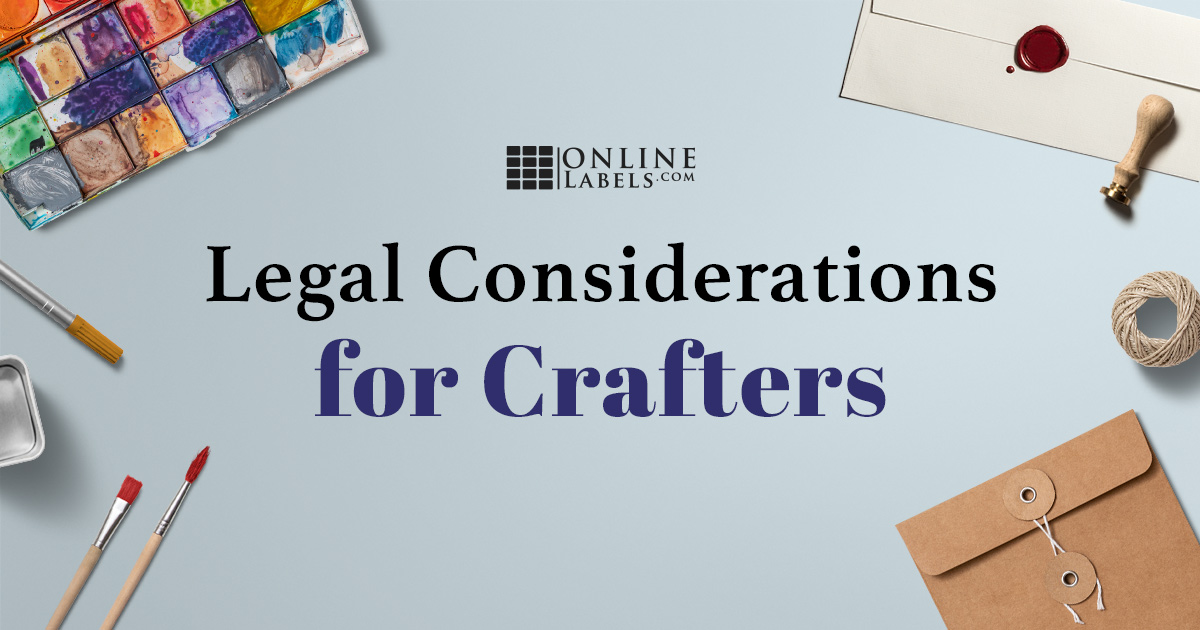 Starting a crafting business (or any business for that matter) is very exciting, but it's imperative that you avoid legal oversights that could cause you to run into issues down the line.
Here are three common legal mistakes crafters make when selling art/handmade goods (and how to avoid them).
Not Registering Your Business
If you're selling your crafts to the public — either at craft fairs or on websites like Etsy, Facebook or Amazon Handmade — you'll need to officially register your crafting business.
It's easy to get caught up in the fun of creating something and finding out people want to pay you for your craft. In fact, many crafters start their business as a hobby before even thinking about sales.
Like with any job or business, you need to plan ahead on how you're going to do your taxes for the income generated throughout the year. For this, you need to choose the type of business — or business structure — you want to have. Depending on your product, your preference for this may be different.
One option is to register as a DBA (also known as Fictitious Name or a Doing Business As) if your state allows it. The filing fee for this could range anywhere from $5 to $100 and you may be required to place an announcement in a local newspaper. The process is rather simple and you can start doing business rather quickly. Check with your local, county or state agency to verify the requirements in your area.
Alternatively, you may find that your product is more at risk of attracting lawsuits. Examples of such products can include body care (lotions, soaps, etc.) which may cause rashes, or consumables (jellies, chocolates, seasonings, etc.) which may cause food poisoning or allergies. For these, you'll likely want to consider opening a Limited Liability Company (LLC).
Unlike having a DBA or sole proprietorship, having an LLC separates you from your business.
This means you won't be at risk of losing your house (or other personal assets) if your business is sued or incurs debts. If this is the route you prefer to go, you must file articles of organization with your state's corporate filing office, and the fee in most states is around $100. Keep in mind that most states will require that you file annually, which will be an additional fee, in order to stay in good standing.
Not Properly Labeling Your Products According to Law
Another legal hurdle crafters may not consider are the labeling requirements that may be required by their country, state, or local government. Different types of products (i.e. consumables and body care) have very specific guidelines when it comes to the information that must be included on its labels.
This doesn't mean your labels have to be stale. However, you will want to ensure information included follows the legal requirements necessary for your category of product.
Here's what you need to know:
Not Abiding by the Rules of Intellectual Property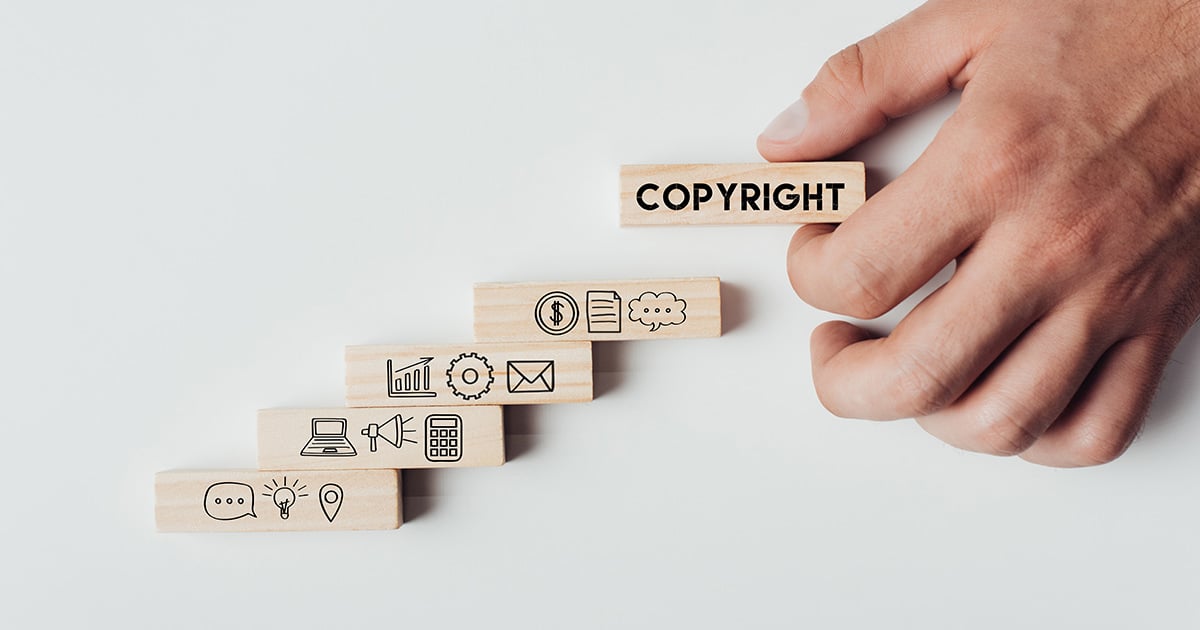 While you may see artists selling crafts featuring famous cartoon characters or sports team logos, it doesn't necessarily mean they have the proper permission. Unless they've paid the companies that created/own these images for the right to use their work in arts and crafts (to sell), doing so is technically illegal and can get them into legal trouble.
So how do you know when you can and can't use your favorite beloved animated character in your next project? Let's begin with defining some of the basic terms of intellectual property:
Copyright: protects original published or unpublished works, including art, literature, music, photography, etc. Since copyright protection automatically "activates" from the moment the piece of work is created, there is no need to file paperwork. However, creators may register their work to guarantee protection.
Trademark: protects the symbol or expression/phrase that specifically represents its creator/company. Common examples of this include McDonalds' Golden Arches, Geico's talking gecko, Coca-Cola's stylized font and Nike's "Just Do It" slogan.
Patent: protects inventions for 20 years.
Fair Use: allows others to use a piece of protected work for the purpose of commenting, criticizing or parodying. This is how shows like Saturday Night Live are able to get around using other intellectual properties as inspiration for their skits.
Public Domain: creative work to which no exclusive intellectual property rights apply and is available for use without specific permissions.
When it comes to creating unique crafts utilizing copyrighted or trademarked pieces, the only way to do this legally is by obtaining permissions from the original creator. Bypassing this step could put you and/or your business at risk of being sued.
Anything in the public domain, however, is typically fair game. This includes most works created prior to 1923, non-copyrightable works (like facts or ideas), works that specifically disclaim copyright and works with a lapsed copyright term. Of course, it's always a good idea to triple-check the status of any work before incorporating it into your product.
---
Researching the legalities of opening and running a business can reduce major headaches down the road. Dot your "I's" and cross your "T's" by speaking to a legal professional to ensure your business and its products are compliant with all regulations and laws.
For more tips on starting and running your business, visit our small business resources.
Please note that the OnlineLabels.com team and its writers are not legal professionals. Information in this blog post is not to be taken as legal advice or be replaced as the advice of a legal professional. Though the OnlineLables.com team and its writers strive to provide the most accurate and general information possible, it is recommended that you do additional research and speak with a legal professional in your area regarding any decisions you make for your business. The OnlineLabels.com team and its writers are not responsible for damages of any kind that may result from the use of the information in this blog post.
---