Cannabis Packaging Tips From An Industry Expert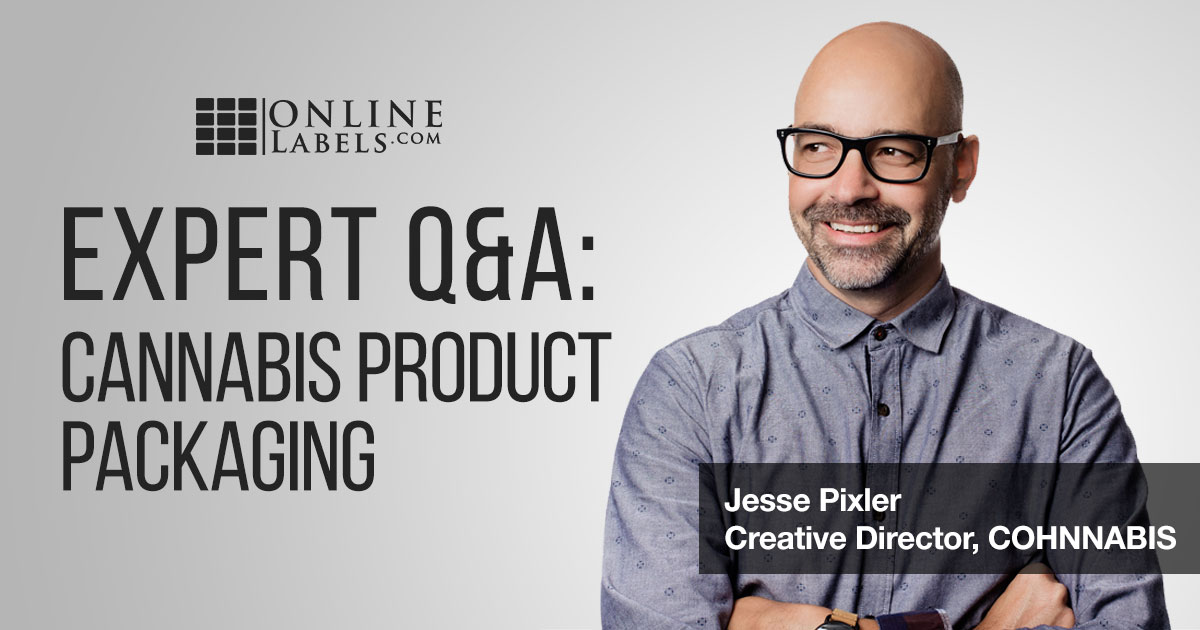 With consumers relying on packaging to determine value, your product's shelf-appeal is critical. Consider wine shoppers who choose bottles based on the label. As the number of brands and products within the cannabis industry grows, so too will the importance of good packaging.
We sat down with Jesse Pixler, Creative Director for the premier cannabis marketing agency COHNNABIS, who offered his advice for creating the best cannabis product packaging.
Cannabis Product Packaging Types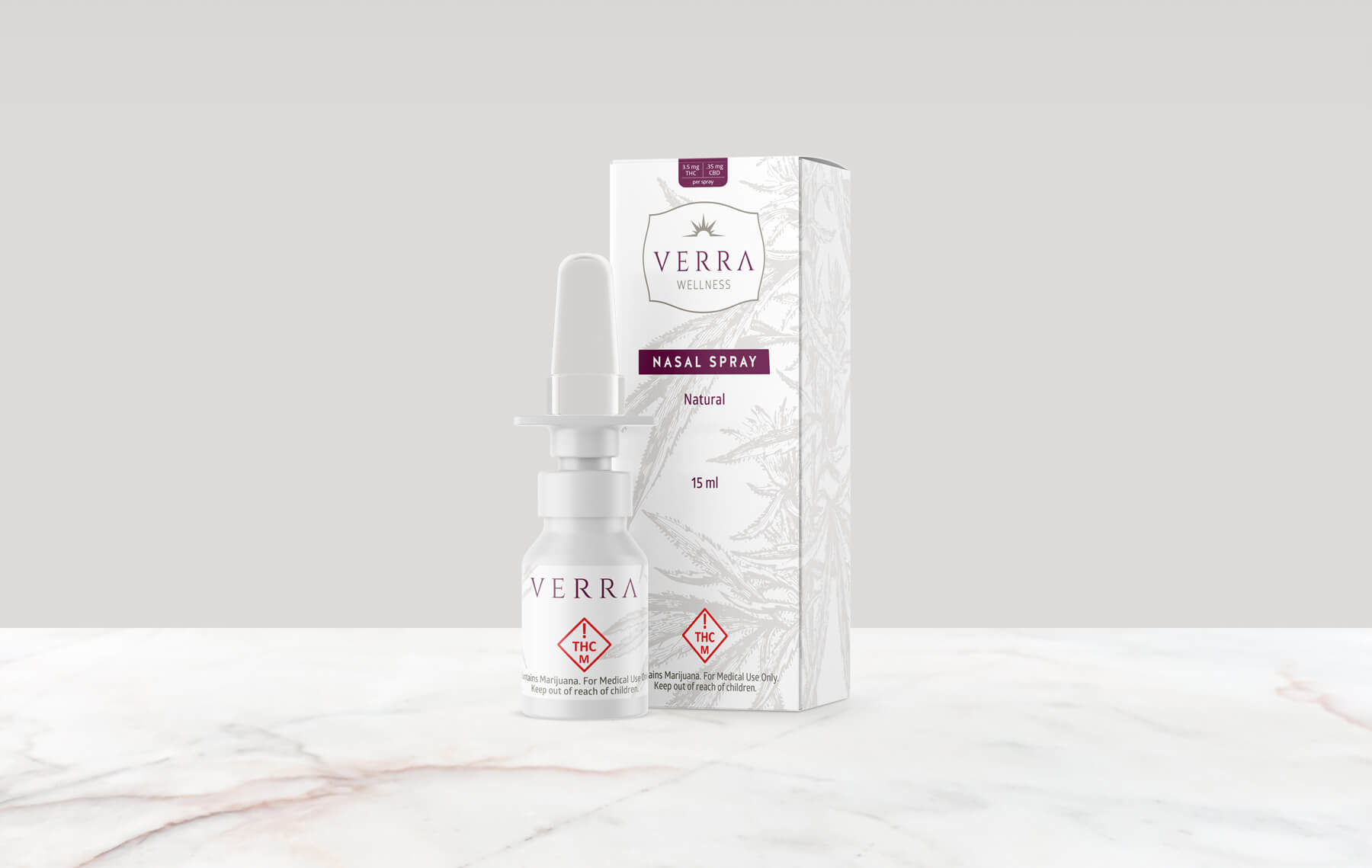 The first step in branding your products is deciding on your packaging style. The most popular options are freestanding packaging and secondary packaging.
Freestanding Cannabis Packaging
Freestanding packaging is the primary packaging for your product. It has immediate contact with your product and is not covered or obscured by additional boxes or casing.
Freestanding cannabis containers can be bottles, vials, jars, or bags. Some household items that utilize freestanding packaging include shampoo bottles, peanut butter jars, and chip bags.
If you're working with oil-based products, oil-resistance is a very important feature to consider in your packaging. Oils and oily products may leak, spill, or come into contact with your packaging. You don't want your label design to smear or risk customers losing the label all together.
Oil-resistant labels will prevent smudging and won't unstick like paper labels might.
Secondary Cannabis Packaging
Secondary packaging, or pre-packaging, is an exterior packaging element. It's the most visible packaging or branding from the shelf and is popularly cardboard, plastic, or shrinkwrap.
It can be adopted for a variety of applications. It not only protects the integrity of the product, it offers more space for information and can be used to package multiple items together. Consider the box around Advil bottles or the shrinkwrap around water bottle packs.
Secondary packaging can also be a hang tag affixed to the lid or neck of a product.
Keep in mind that with cannabis packaging in particular, the required regulatory information must be available through the purchasing process but it doesn't need to be permanent. This may make secondary packaging a more viable option for businesses selling small products.
It can also be used in the reverse. Secondary packaging is a more attractive option for brands that want to focus heavily on their design or customer experience. The primary packaging can include much of the information whereas the secondary packaging functions as the attention-getter.
Cannabis Label Design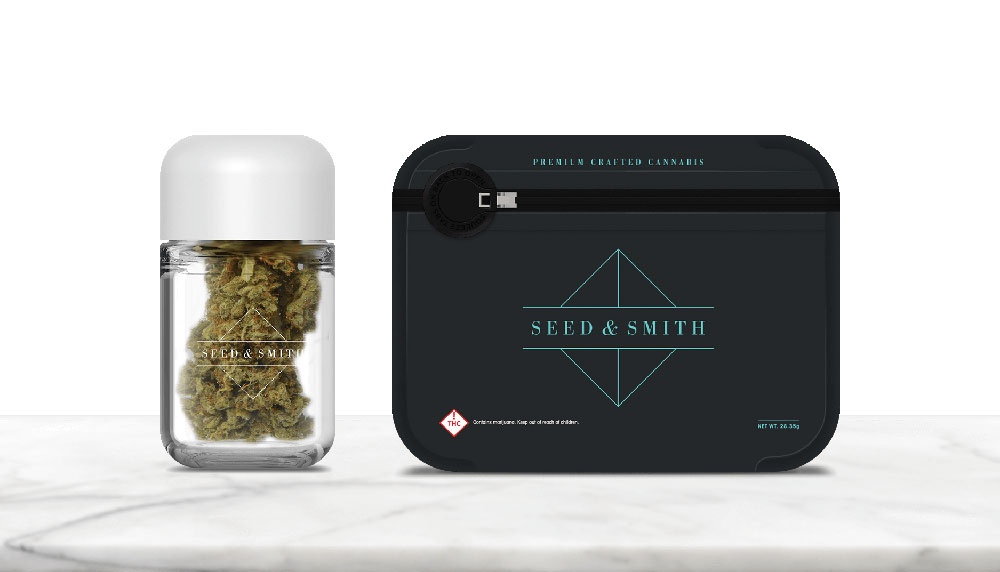 Once you've decided on your packaging method, it's time to get started on the design. Consider these three things before jumping into the design process.
Design for Your Size
Producing your packaging or labels can be a costly process and include order minimums well above your desired quantity. With the laws constantly in flux and a small starting budget, this can be a difficult hurdle to overcome. If you're forced into ordering a large batch, one of the best things you can do for your packaging is create it to be flexible.
Design blank spots that can be filled in later or keep your design light so it won't feel obscured with the addition of more information down the road. You can then use labels to include the specifics of each product or maintain compliance. This can include the potency, batch number, or new warnings.
If you're able to create your cannabis packaging in small batches, you have an added advantage of being able to modify and finesse as you go. Put different versions to the test and see how they perform. Learn from successes and failures to build a better consumer-ready product.
Stay Away from Stereotypical Imagery
What draws customers in versus pushes them away? Cliched imagery could be one thing working against you. Because the industry is still overcoming stigma, emphasizing that relationship is largely frowned upon. Not to mention that it's unnecessary.
Consumers know it's a cannabis product – they're seeking it out, likely in a dispensary, and buying it for a reason. They don't need the marijuana leaf to draw them in.
In fact, staying away from that stereotypical imagery and color scheme could offer additional benefits. It opens back up your options, giving you more freedom to design and execute thoughtful branding and packaging. This can help you create a strong brand identity in the marketplace and stand out on the shelf.
Consider the Color Psychology
Traditional cannabis marketing and packaging includes various greens and browns. You might find red and yellow thrown in as well. But what you might overlook is the influence of white in your design.
Using a lot of white can subconsciously tell consumers that your products are medicinal. For non-medicinal products, this can affect how well your product sells in a retail environment.
Marketing Cannabis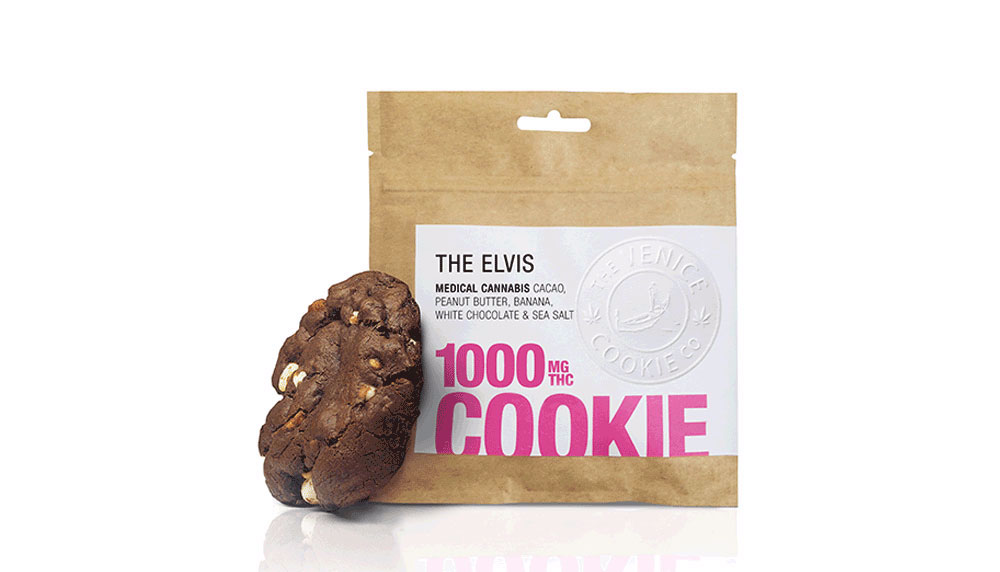 Industry businesses alongside politicians and activist groups have been hard at work quelling the negativity surrounding cannabis. The language used in your marketing and packaging makes as much of an impact as the trite cannabis imagery does.
Cannabis is a more technical term with less stigma attached to it. Marijuana, pot, weed, and other similar words signal a different type of cannabis use and are much more colloquial or slang. Sticking with technical terms and imagery may elevate your brand and the industry as a whole.
Expert Advice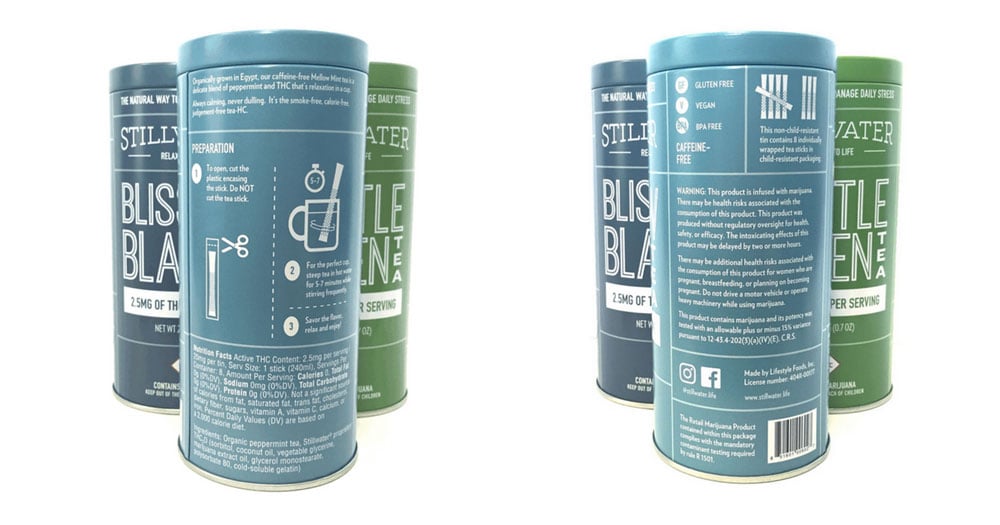 Cannabis-focused agencies and law firms have popped up all over the country in response to the green rush. They specialize in navigating the cannabis industry and will help your business stay of trouble.
When mistakes can cost you your business, don't take the risk. Consult compliance experts, designers, and teams to make sure you're on the right side of the rules.
---
The cannabis packaging process can be a difficult one to navigate alone. We hope the information above helps you create stand-out packaging and achieve new goals. Get started today with our cannabis labels or reach out to COHNNABIS for a full-service agency partner.
You should also check out our other cannabis-related content, What to Know If You're Labeling Marijuana Products for Sale.
This article was written in collaboration with Jesse Pixler, Creative Director for COHNNABIS. COHNNABIS is the cannabis-focused division of renowned agency COHN, a premier marketing, PR, and digital partner for ground-breaking companies.
This article is meant to be used as a labeling guide, not as an authoritative resource on the latest marijuana legislation. At the time of publication (August 2018), the information mentioned above is compliant with state and federal laws. Please be sure to check government databases for updates or revisions as regulations can change frequently. We are not responsible or liable for any actions taken as a result of using the content or resources listed above.
---