Best Stickers To Use For Your Wedding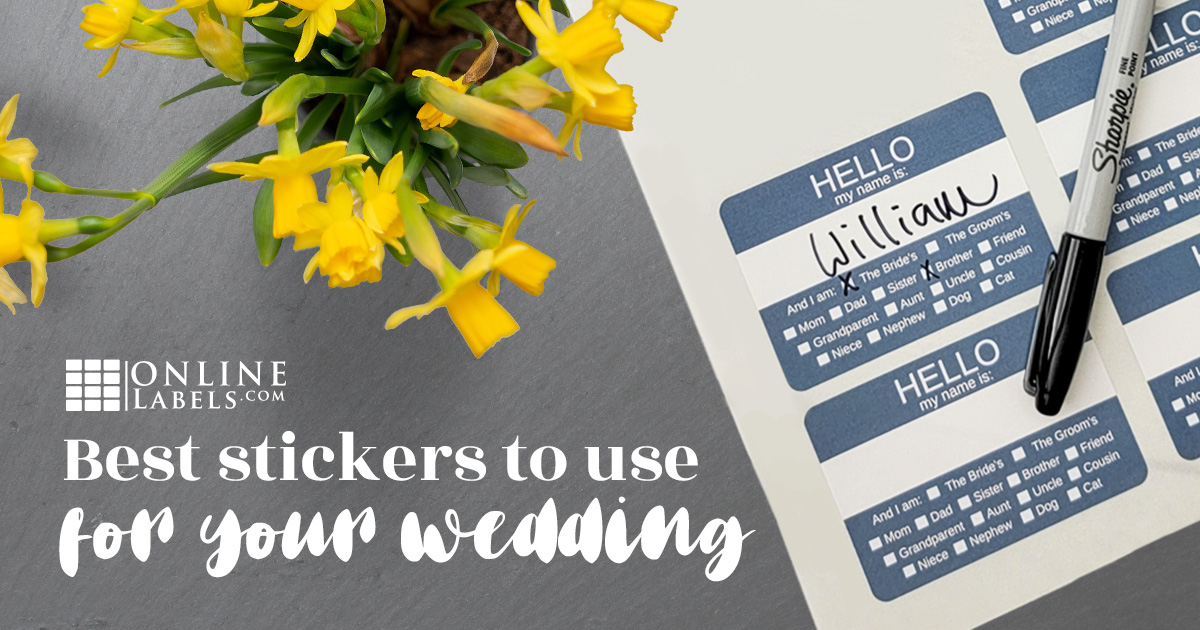 Have you thought about using stickers at your wedding? They're so versatile, you can use them to decorate party favors, as name tags, or even as a way to propose to your bridal party. The day of your wedding is bound to be one of the most memorable of your life, so all the details should match that level of importance, and you don't need to spend an arm and a leg to achieve that.
Whatever you decide to use stickers for, they'll make your big day either a little more special, or run a little more smoothly (or both!). We've gathered our favorite pre-printed sticker options for your wedding below.
Rehearsal Dinner Name Tag Stickers
Using name tags at your wedding rehearsal dinner is an easy way to get everyone acquainted with each other, and could potentially avoid some awkward interactions because someone forgot someone else's name they probably shouldn't have.
The boxes to check their relationship with either the bride or groom also provide a good icebreaker for everyone.
Small Candy Party Favor Stickers
Small candies at a wedding are a good idea because it provides you the perfect vehicle to add a thoughtful touch to your wedding decorations.
These designs are perfectly simple and will match with most wedding decorations.
General Party Favor Stickers
---