Best Stickers To Decorate Your Birthday Party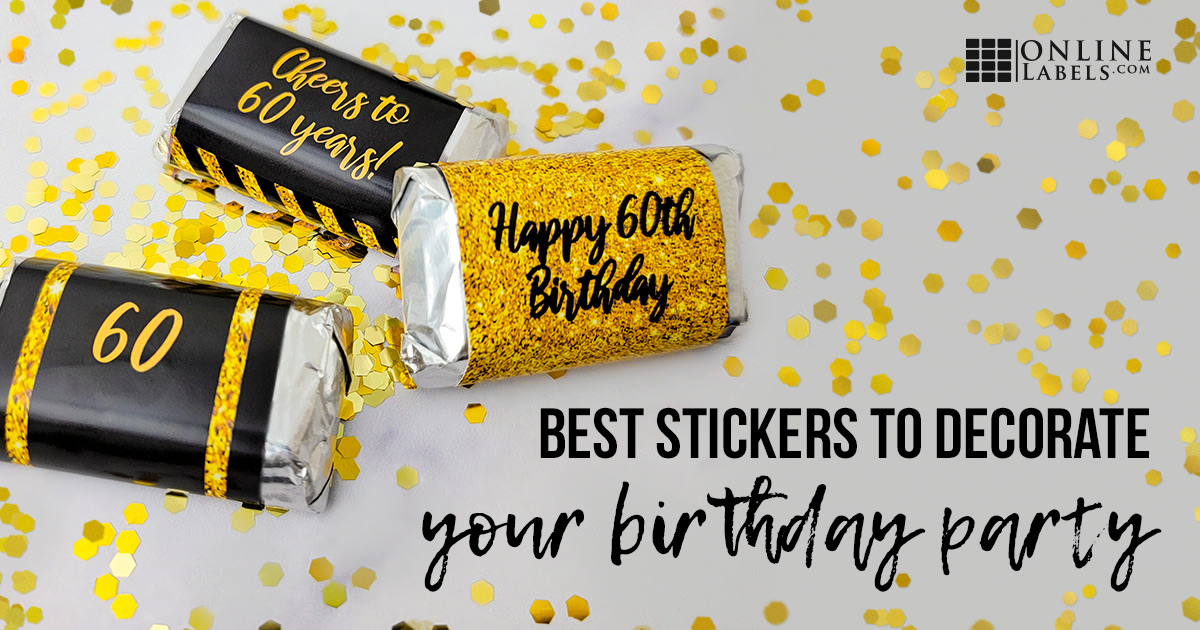 Details are often overlooked when decorating for a birthday party or other event. Pre-designed stickers that fit on small candies or other party favors are a great way to rope the little details into your party theme and really wow your guests.
We've gathered our favorite pre-printed sticker options for birthday parties below.
Travel-Themed Party
These travel-themed small candy stickers are perfect for travel-lovers of any age. Whether you're having a travel-themed birthday party, or even a going-away party for a trip, impress guests with this thoughtful detail.
Children's Birthday Party
Thank guests for coming to celebrate your young son or daughter's birthday with these unique party favor stickers.
The animal-themed stickers are meant for hand sanitizer party favors, and the circular stickers are great for almost any party favor including goodie bag seals, candles, lollipops, mason jars, and more.
50th, 60th, and 70th Birthday Party
Show your friends and family you still know how to party with these extravagant black and gold candy favor labels and stickers. Celebrating a 50th, 60th, or 70th birthday has never looked so glamorous.
Teen's Birthday Party
Most teens and pre-teens are using TikTok, so get creative with a TikTok-themed birthday party for them! These water bottle labels that include the app's signature colors and other branding elements would fit the theme perfectly.
---
No matter what party theme you go with, we're here to help you decorate in a way that will dazzle your guests. Looking for other event stickers and labels? Check out our full selection of pre-printed stickers.
---