Best Stickers For Decorating Your Baby Shower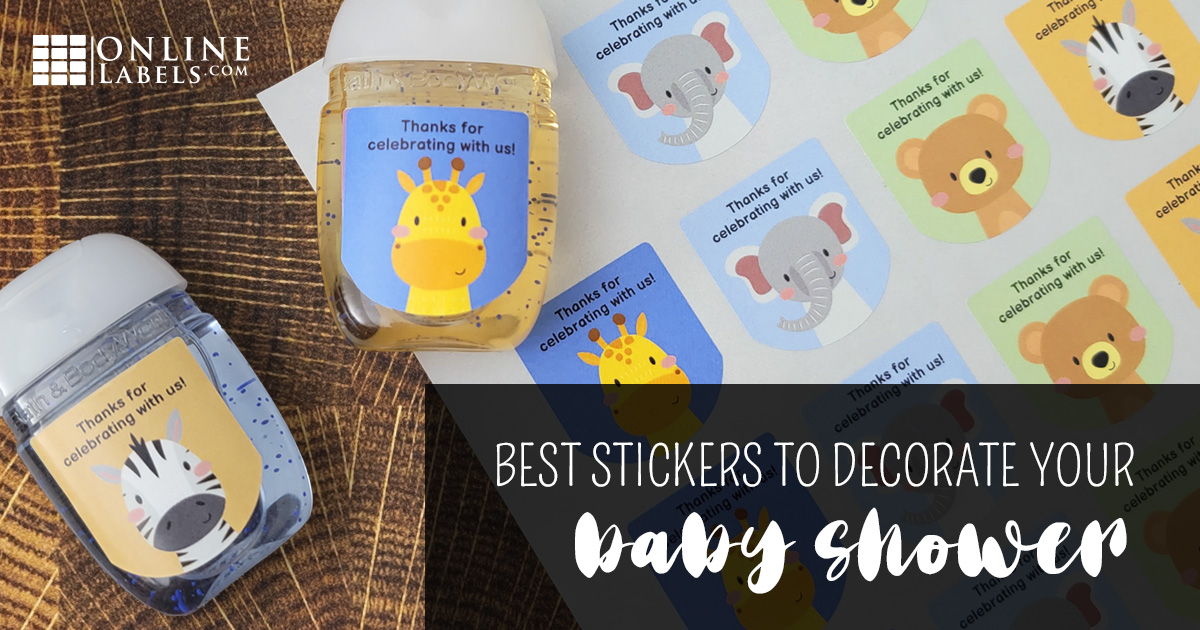 Celebrate your little bundle of joy with the help of these pre-printed stickers and labels. These stickers are the easiest way to take your baby shower decorations to the next level, and are sure to leave your guests impressed by the thought you put into little details.
To use, simply peel and stick to your desired surface! We've collected the best stickers and labels that will complement almost any baby shower decoration theme.
Mini Candy Bar Labels
Whether you're having a little boy or girl, wrap these quirky doodle-style "oh baby" labels around any miniature candy bar. Think Hershey's chocolate bars, Butterfingers, Heath bars, Crunch bars, and Mr. Goodbars.
Give them as party favors or have them out for guests to pick up and enjoy throughout the baby shower.
Small Candy Stickers
Treat your guests to more sweet candies, and make it all the more special with a little sticker on each for a personal touch.
The stickers are 0.75" circles and fit perfectly on Hershey's Kisses, Reese's Miniature Cups, Rolos, and small Lollipops. These would also look great on water bottle caps.
Hand Sanitizer Labels
Mini hand sanitizers make for a clever addition to any party favor bag and encourage your guests to stay healthy and clean! Add these adorable labels to make it an even more memorable gift to thank your guests for coming.
These designs would go especially well with other animal-themed decorations.
Water Bottle Labels
Get even the most mundane items like water bottles wrapped into the celebration with these classic chevron blue or pink wrap-around labels.
For the best results, remove the original water bottle label before applying these, and when applying, starting from the center and working your way out to the sides will ensure the straightest label.
General Party Favor Stickers
Use these versatile circle stickers anywhere it makes sense for you and your baby shower! Stick on mason jars, big lollipops, candles, and water bottles, or use to seal party favor bags, thank you cards or invitations — the possibilities are endless!
---
We hope you consider using these fun stickers to create a memorable experience for both you and your guests! Looking for other event stickers and labels? Check out our full selection of pre-printed stickers.
---