Why You May Want to Think Twice Before Purchasing a New DYMO Printer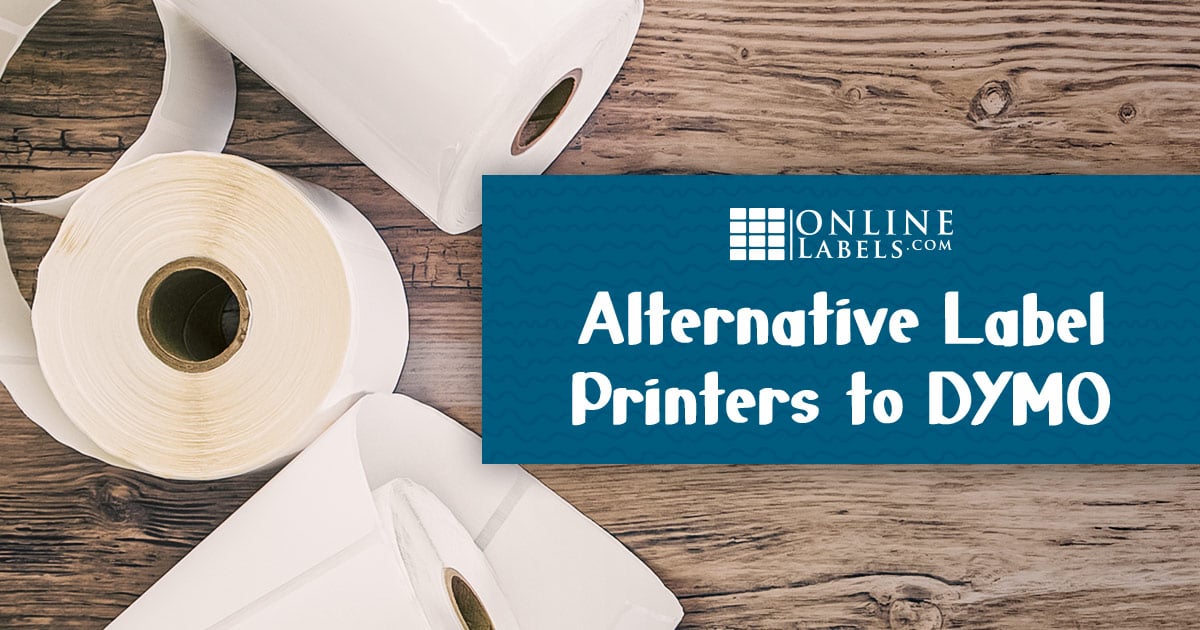 If you're familiar at all with the realm of label making, you've probably used, or have at least heard of, the brand DYMO — It's a household name and a popular printer option for address labels, mailing and shipping, file folders, visitor management, asset tracking, inventory, and price tags.
But in a crowded market like label printers, even popular brands like DYMO take the digital rights management (DRM) route with their products. What's DRM? It's the use of technology to manage legal access to digital content and a way to protect digital copyrights. Its function is to protect the copyright holder's rights and prevent content from unauthorized use, distribution, and modification. DRM can be used in a variety of ways, including being physically built into products using things like RFID chips, which is what DYMO did.
The latest DYMO label printer models under the DYMO LabelWriter 5 series (previous models are safe) — the LabelWriter 5XL, LabelWriter 550, and LabelWriter 550 Turbo, use RFID chips to authenticate the labels that customers put in their printer as first-party labels. This means that with these new models, third-party labels aren't compatible since the printers won't be able to detect anything other than the chipped DYMO brand paper.
Why is DYMO taking this route?
In a press release, DYMO states, "When using authentic DYMO labels, the new Automatic Label Recognition™ feature provides the unique ability to detect the label size, type, and color, delivering advanced reliability and eliminating the possibility of misprinting labels… [and come] equipped with a label counter that keeps track of remaining labels to ensure that users won't run out without notice."
While it may be true that these new developments streamline the printing process for DYMO users, one tidbit that isn't mentioned is that these new printers force customers to purchase DYMO brand labels, which are significantly more expensive than many of their competitors. The idea is to lock users into purchasing DYMO consumables for the life of the product.
So, what can you do about it?
Option 1: Don't upgrade to a new DYMO model and stick to your current one. Only the new LabelWriter models feature this DRM. Although, this isn't the best option for long-term use. When you decide to upgrade for quality, or the printer comes to the end of its life, you'll likely be faced with the decision between the following two options anyway.
Option 2: Purchase a label printer from an alternative brand that allows you to use third party labels.
Option 3: Upgrade to a new DYMO model and be tied to using the DYMO-branded rolls. This option can be pricey considering many third-party alternatives retail for a quarter of the price.
4 Alternative Direct Thermal Label Printers
If you decide on the first option from the above list, we've got you covered! Here are our top 4 alternative label printer recommendations if you don't want to be bound to DYMO's premium-priced consumables.
Zebra
The Zebra GK420D is best for larger volume runs and distributed-printing. It's designed for frequent use, is easy to use, and offers a highly customizable printing experience. While this printer is the priciest option, it boasts professional-quality labels, reliability, longevity, and advanced features, making it a good investment for small business owners.
Other details:
Direct thermal ribbon not needed
Print speed: 5 in/s
Print resolution: 203 dpi
Compatible with Windows and Mac systems
Requires direct thermal roll labels with 1 inch core, max diameter of 5 inches, and max width of 4.25 inches
Dual connectivity through USB and serial
Features multi-functional printing including barcodes
Energy Star approved
Easy upgrades with ZPL and EPL programming languages
An alternative, more affordable, Zebra option is the ZD200 series desktop printer, which provides the same level of reliability, but has basic features.
Price: about $400.00
Rollo
The Rollo Shipping Label Printer is best for high-volume shippers. It's a commercial grade direct thermal high-speed printer that can work with any direct thermal label including rolls and fanfolds. This printer is a great option for business owners who want to streamline their shipping process due to its impressive print speed, while not skimping on crystal-clear print quality.
Other details:
Print speed: 150mm/s (one shipping label per second)
Print resolution: 203 dpi
Compatible with Windows and Mac systems
Supports direct thermal labels with minimum 1.57" and maximum 4.1" width
No limitations on the height of the labels
Supports all major shipping platforms and marketplaces
Includes automatic label identification feature (automatically detects the size of the label you're using and configures itself accordingly)
Customer service is available through phone, email, and remote desktop
Because this printer doesn't feature a built-in label roll-loading mechanism, we recommend purchasing an external label holder with it to make feeding rolls of labels much easier. Rollo sells one, but any brand will work.
Price: $179.99
iDprt
The iDprt SP410 Thermal Label Printer is a well-rounded thermal desktop printer that is highly recommended for small scale business operations or a home office. This printer features high speed printing with low noise, automatic paper inhaling (no wasted labels), and error reprint technology.
Other details:
Print speed: 6 in/s
Print resolution: 203 dpi
Compatible with Windows 2000, XP, Vista 7/8/10, Mac, Linux systems
Supports direct thermal labels with minimum 2" and maximum 4.65" width
Supports both die-cut and continuous-length labels
Supports all major shipping platforms and marketplaces
Connects via USB only
Automatic label identification feature
Multi-functional printing including barcodes and QR codes
Easy installation that takes one minute
Smooth paper feeding to prevent paper jam and label adhesion
Durable and long service life, capable of printing up to 160,000 standard shipping labels
We recommend purchasing an external label holder with this printer for easier label roll feeding.
Price: $139.99
MUNBYN
The MUNBYN Thermal Shipping Label Printer is best for creating customized labels directly from any application. It supports most direct thermal labels and features overheat protection. This printer also has a super easy, one-click setup.
Other details:
Print speed: 150mm/s (up to 72 labels in one minute)
Print resolution: 203 dpi
Compatible with Mac, Windows, and ChromeOS systems
Supports all major shipping platforms and marketplaces
Connects via USB only
Supports direct thermal labels with minimum 1.57" and maximum 4.3" width
Features automatic label identification that performs the automatic catching of labels and feeding them to the printer
Comes with 4 non-slip mats so it provides an Anti-Skid function
Free lifetime customer support and product protection
Depending on where you order your MUNBYN printer from, it may come with an external label roll holder. If it doesn't, we recommend purchasing one (any brand works), for easier label feeding.
Price: $174.99
Our Labels
We offer a wide array of direct thermal roll labels with over 100 sizes, on either 1 inch core rolls or 3 inch core rolls, to meet all your direct thermal label needs. When you find the perfect label, choose between standard white, removable, and weatherproof materials.
All feature a smooth, bright white facesheet and a high-sensitivity thermal coating. Our removable material will adhere well initially, but can be repositioned without leaving a residue behind. Weatherproof will give you high durability labels and a strong adhesive that are resistant to moisture and can withstand freezer conditions.
You can also check out our Zebra and Rollo pages that contain direct thermal roll options specifically compatible with each machine.
Online Labels, Inc. does not sell DYMO® brand labels. DYMO® and all other DYMO® brand product names and SKU trademarks are trademarks of DYMO® corporation. DYMO® Corporation does not sponsor or endorse any product made or sold by Online Labels, LLC.
---