6 Ways to Benefit from Pinterest as a Small Business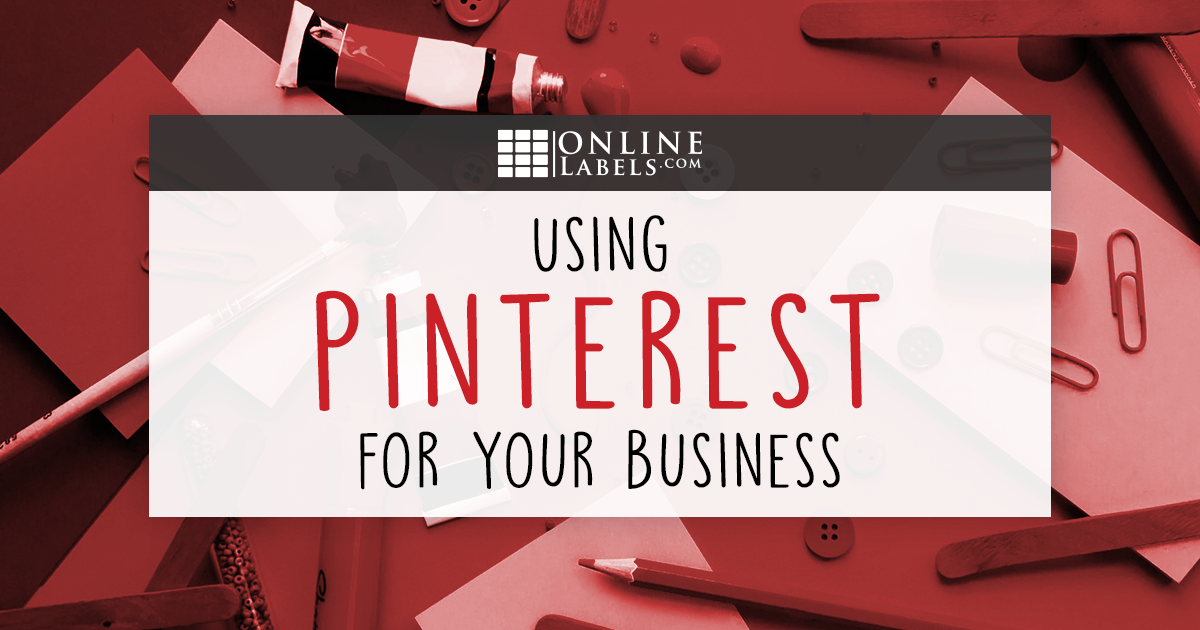 Pinners come to Pinterest for inspiration (also called "pinspiration" in the pinning community). They're planning weddings, dream vacations, DIY activities, events, you name it—and because they're seeking these topics out, they're very receptive to brand content.
Pinterest offers businesses a pretty unique opportunity to expand their reach and community. Similar to other social media platforms, it's a place to connect with friends and influencers—but as a visual search engine, it's also so much more. Here are six ways your small business can use Pinterest to up its game.
Promote Your Brand
Your company's profile should act as an extension of your website. Consumers should get a clear idea of what your brand is about and what kind of content they can expect from you.
To leverage Pinterest for your business, start by optimizing your profile to accurately reflect your brand image.
Use your company logo as your profile picture and make sure it meets Pinterest size guidelines
Create or take an eye-catching cover photo that reflects your brand style and doesn't feel like a stock image
Write a description that accurately defines your brand, what your followers should expect, and how your page/pins/products can benefit them
Include your website URL
Highlight a few of your best boards as "featured boards" to provide a glimpse of what you have to offer and how consumers use it
You can explore our Pinterest page for some inspiration and read on to cover a few of these topics more in-depth.
Expand Your Content Strategy
Your activity on Pinterest shouldn't be self-contained—if you're just sharing pictures of your products, you aren't using the platform much differently than Instagram. Instead, you can use Pinterest to build upon your other online marketing activities and create visual versions of the static content you already have on your company website.
"About us." Can you document the history of your business in photos? Maybe share a visual product experience (like unboxing) or window into how your products are made?
Testimonials. Ask your customers for permission to reshare their photos, posts, unboxing videos, etc.
Eye-catching imagery. Pinterest is a visual platform—use color-coordinated images, high-definition photos, and make sure your "vibe" aligns with your brand.
Feature your blog posts. Pinterest is the perfect place to highlight your blog posts. Create visual directories of your content by using high-quality photos or graphics on your blog so Pinterest has the right image to pull when your post is pinned.
Share videos. You can embed videos right into Pinterest and share your content the same way you would promote blog content. Video is huge on all social media platforms, if you aren't posting videos, start now!
Instructional content. Most Pinners say they go to Pinterest to learn new things. Make sure your content strategy includes instructional content that teaches how to best use your products, inspiration pertaining to your products, etc.
Create A Space for Collaboration
Use Pinterest to build and highlight your community. You can designate certain boards as collaboration spaces and add contributors for group pinning and discussions. This is perfect for team brainstorms, sharing ideas, and learning what your audience is interested in seeing from you in the future.
You can also create boards that highlight other brands you work closely with to build a broader community. Do you have a brick-and-mortar location? Create a board that highlights your local community and invite people to add to it.
Publish at the Right Time
Like every other social media platform, timing is key. However, unlike the fast pace of Instagram, your visual content will have a much longer shelf life on Pinterest.
After you start publishing on Pinterest, you can start analyzing the performance of your posts at different hours and on different days of the week. Your account will start to gather data to show your historical top times for engagement and suggest the best times for future posts. Keep an eye on how your content is performing and continue to refine a posting strategy that works specifically for your brand.
Pro tip: Seasonal and occasion-related content is huge on Pinterest, with an abundance of ideas from recipes to decor to DIY (do-it-yourself). Pinterest's own seasonal research shows that many Pinners start engaging with research for special occasions or holidays months in advance, so do your best to plan accordingly.
Save Buttons and 'Shop the Look'
If there is a desired action you want from your customers, you need to make it as easy as possible for them.
Add a Pinterest Save button to your website.
This helps Pinners save your content to their boards with just one click. In turn, more users learn about your brand which leads them right back to your website.
Once you have the function ready for use, highlight it in your social media posts to encourage easy pinning of your content and get more eyes on your Pinterest page.
Add 'Shop the Look' to drive sales.
Just like you should add save buttons to encourage more content pins, you can also use Shop the Look pins to drive more sales. This is one of the features that make Pinterest so powerful for brands.
Simplify the shopping process for customers by tagging each item in your posts with Shop the Look pins which you can link to the product's URL. This makes it easier for Pinners to find and buy your products from a certain post.
Conduct Market Research
Once you get the hang of pinning, creating boards, and engaging with the Pinterest community, it's time to look into your audience. Are people liking your posts? Are they repinning? Are you getting new followers?
Look deeper at some of the profiles of those interacting with your pins to see who they are, what they do, and what other interests they have. This is a great way to tailor the content you pin going forward and learn more about the audience engaging with your brand.
---
Check out Maestro Label Designer to design your very own Pinterest-worthy label, or check out all of our small business resources.
---