Building a Brand on Authenticity & More Tips From Simply Bella Handmade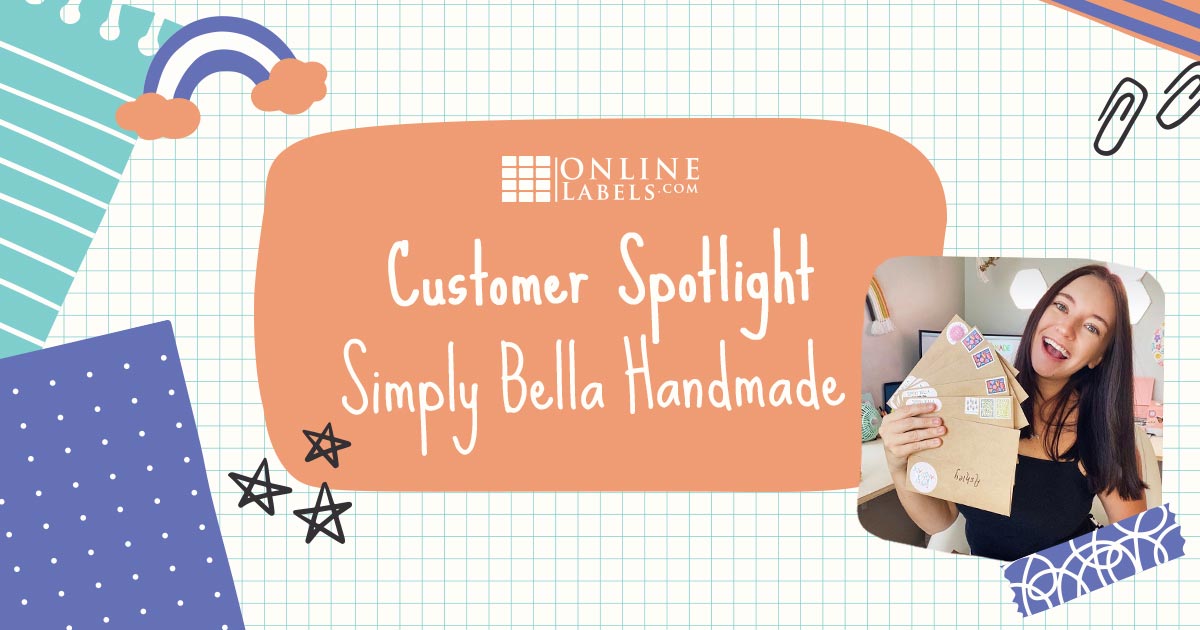 Starting a business is never easy, especially when you're doing it by yourself. But you've thought about getting started for a reason­—you're passionate about what you do and the products you sell.
Meet Ashley, the mastermind behind Simply Bella Handmade. Ashley always loved doodling and drawing and she attributes a lot of her craftiness to her grandma. But it wasn't until she saw the large sticker making community that she thought, "That's so cool. I feel like I can do that too!"
Ashley decided to bring her art to life and open her own online sticker shop in 2020 and the rest is history.
Whether you're thinking about starting your own business or have already started your journey, these tips from Ashley will help and inspire you!
Set Clear Goals and Remember Why You Started
This may seem like the golden rule of business but when you begin a new venture, it's easy to get excited and jump right in. Before doing so, map it all out, and if you've already started your business and haven't set clear goals; stop and do this step! Start with small, short-term goals and work your way up to long-term goals. You can always come back and tweak or add more. Setting three attainable goals at the start of each day is also a great idea.
Aside from clear goals, always remember why you started. Ashley says, "I love drawing things that I actually love like animals, positive quotes, plants, etc. I find running my small business more enjoyable when I'm actually putting out products that I love."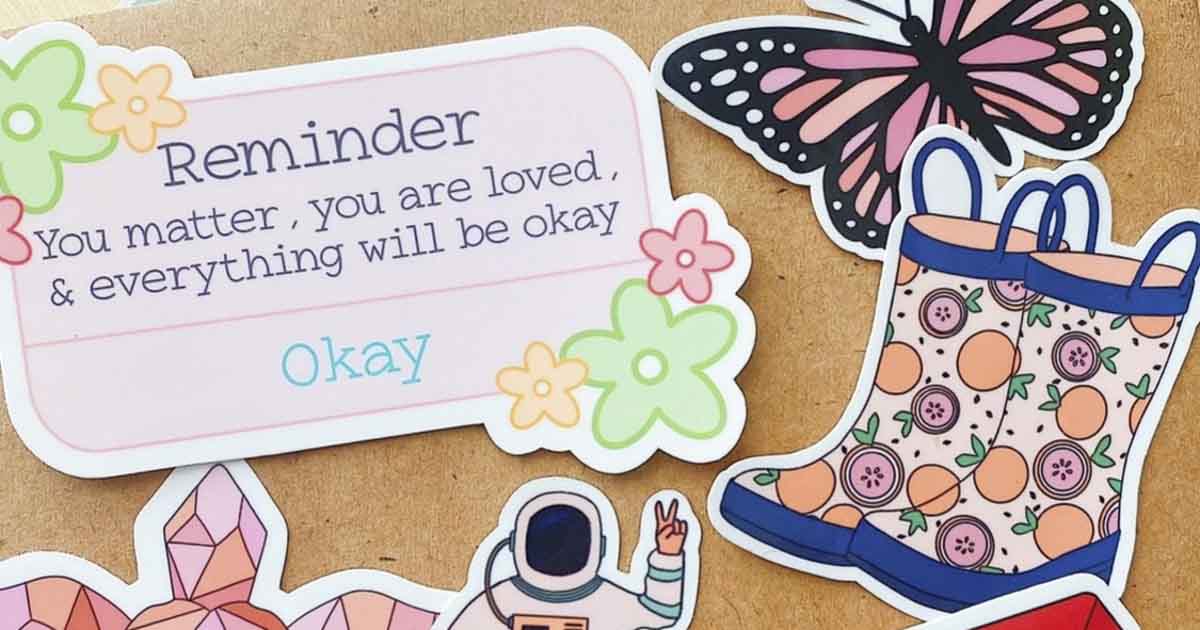 Establish Trust with Your Audience
Everyone wants to trust and feel confident in the brand they're purchasing a product or service from. They want to feel good about where their hard-earned dollars are going. But like every relationship, trust has to be built. So how do you do that with your customers when you're an online business?
The advice from Ashley is, "The main thing that I think attributed to me gaining such a large following not only on TikTok but also on Instagram is that, I wanted my business not only to star my products that I sell, but I also wanted my audience to know about myself. My main goal was to gain trust from my audience, for them to be able to put a face to the business. This is essential for me. I always tell people who ask what my biggest tip is when starting a small business that it is to establish a trusting relationship with your followers. People like to buy from people they know and trust."
Step Back and Allow Yourself to be Inspired
Writer's block? Creative juices not flowing? Feel like you're hitting a wall? These are all normal things business owners experience. There are days you wake up feeling super pumped and inspired and days you may feel stuck. But you can get past it and you're not alone!
Ashley shares, "Creating new sticker designs can become challenging especially when you feel like you have made every sticker possible. I love scrolling through Pinterest and viewing all of the artwork that other artists have created and also searching for different color palettes that I could use. Seeing artwork from other creators and seeing color palettes can spark inspiration.
A lot of the time though my ideas come in my head at random points of the day.
It can be difficult to come up with ideas, there are even times where my mind is completely blank. Just being able to give your brain a break can even help you come up with ideas. I try not to force myself to create every single day because it can be tiring and overwhelming. I just go with the flow and when an idea comes into my head I run with it!"
Getting up and doing something else or even just taking a short break to give your brain a rest can also go a long way in getting the creative juices flowing. Get up and do laundry, read a chapter of a book, go for a walk, or make a cup of coffee and sip on it outside. Any of these things can help you to overcome that creative block and gain inspiration.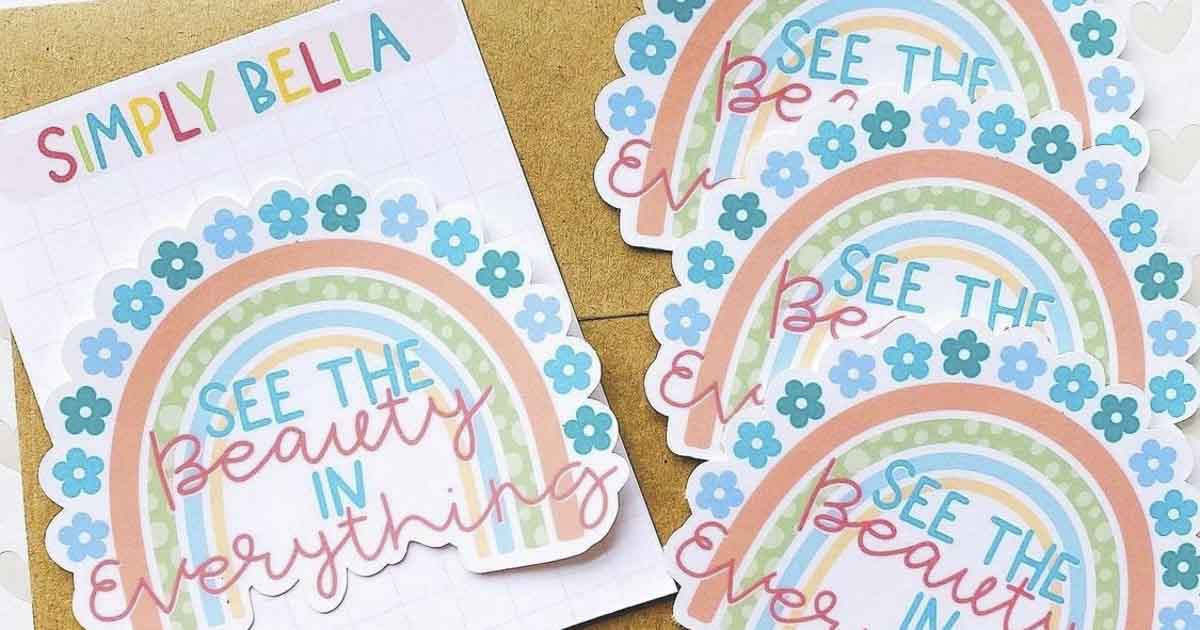 Get Social
It's no secret that your current and potential customers are on social media­­ but it takes time and effort to reel them in. People are on social media to have fun, feel inspired, learn, connect, etc. They don't just want to be served ads.
Ashley says, "Even before my shop officially opened I was on TikTok showing people the steps I was taking in order to create my own small business as well as the behind the scenes of creating stickers. People really loved watching the entire process and it even inspired other people to start their own small business. My TikTok page took off! I was gaining thousands of followers every few days.
Even if your business isn't growing as fast as you would like it to, it's still super important to be posting on social media because there is always the chance that one of your posts may take off and reach so many people around the world. A lot of people give up when they don't see their follower count increasing at a fast rate but even if you have 20,000 followers or 100 followers, that's 100 people who are seeing your small business."
There are a number of resources available to help you get started with social media such as Hootsuite, HubSpot and even YouTube! We also have a small business resources section on our website with how-to articles and tips for social media.
Research and Test Before Choosing a Product
Every business owner can attest that they strive to produce the best product or service but that doesn't just happen overnight. A lot goes on behind the scenes to get there.
Ashley knew before even opening up her shop that she wanted her stickers to be waterproof but she knew that not all products are of the same quality. Her advice? "I was dedicated to finding the right product so of course I had to do tons of research on all of the different sticker papers I could find. After testing so many different kinds, I found one that really was the best product for me. Not only was the paper waterproof for my stickers, but it was super affordable especially when my entire shop relied on sticker paper. I have never gotten feedback from people saying my stickers were not what they expected. I rely 100% on my Online Labels sticker paper."
We hope these tips from a small business owner were able to help or inspire you in your own small business journey. Starting a sticker business like Simply Bella Handmade? Check out our sticker paper options! You can also shop labels by use or by size to find your perfect labels or stickers for any project!
---